Editorial Review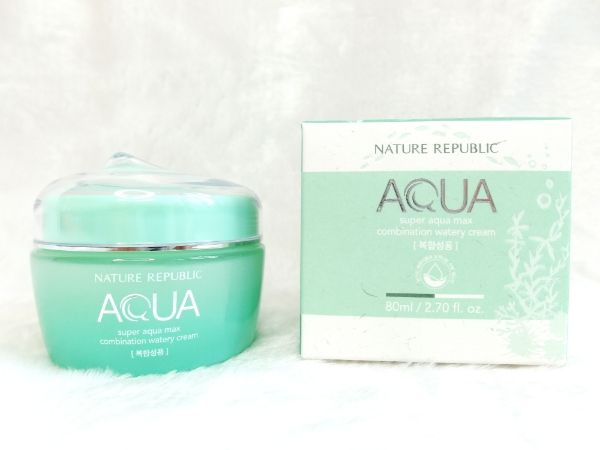 Ideally meant for combination skin, the Nature Republic Super Aqua Max Combination Watery Cream (what a mouthful!) is a high performance hydrating gel-type cream which infuses extra moisture and refreshment back to skin with an energizing complex of deep sea minerals from maritime plants whilst extracts of chlorella, seaweed, plankton and water-soluable collagen and hyaluronic acid help to strengthen skin's ability to defend itself against external aggressors and dehydration. The smart formula clarifies and revitalizes the T-zone, while moisturizing the U-zone at the same time, to effectively balance skins oil and water levels whilst providing continuous hydration to your combination skin.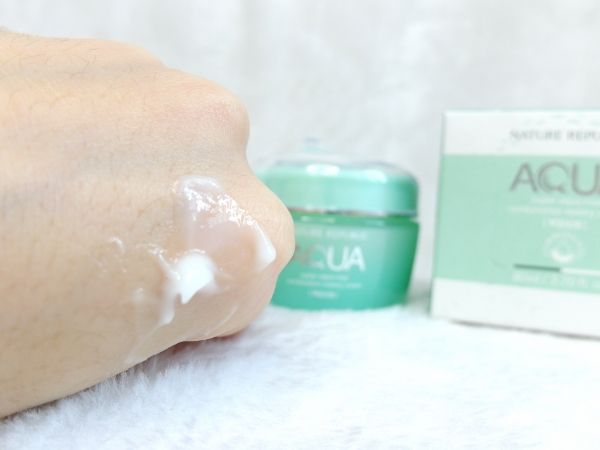 This moisturizer is awarded by Get it Beauty! (Korean Popular Beauty Show) – a favorite from the "blind test", and I have read quite a good amount of positive reviews. It comes in a very pretty looking mint jar and the moisturizer also has a mint tint to it but turns completely clear upon application.
Comparing with my favourite Laneige Water Bank Gel Cream, the texture may be smooth but definitely not as watery nor hydrating. In fact, the texture of Nature Republic Super Aqua Max Combination Watery Cream was much thicker in consistency.. which reminded me of their Nature Republic Snail Solution Cream.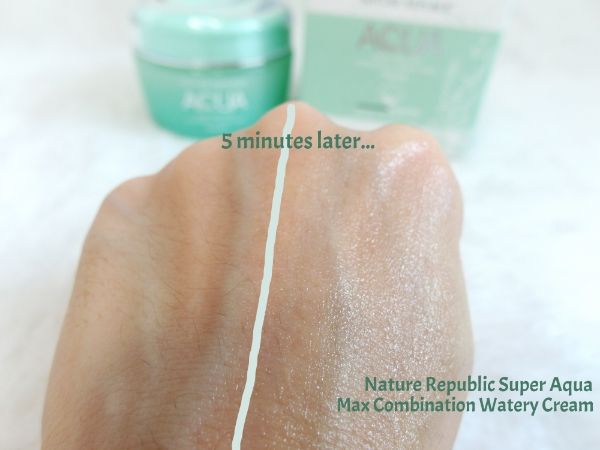 It didn't absorb quickly into my skin (seen in the above pic) and left a greasy afterfeel, I didn't have a good feeling about it when I went to bed and I was right! 🙁 As predicted, I woke up to extremely oily skin on my T-Zone and this product gave me 3 blemishes!!! God forbid the amount of blemishes on my face if I had used it during the day!
I really like the scent and had high expectations but I reckon the Nature Republic Super Aqua Max Combination Watery Cream will be better suited if during the Winter season or for dry climates. It is definitely not suited for humid countries like Singapore.