Editorial Review
Thanks to the support of local foodies, Tim Ho Wan Singapore has managed to launched two more restaurants in Bedok Mall and Westgate to join the existing two branches in doling out plate after plate of tasty and high quality dimsum. To keep surprising its guests, Tim Ho Wan will introduce new and irresistible dishes throughout the year.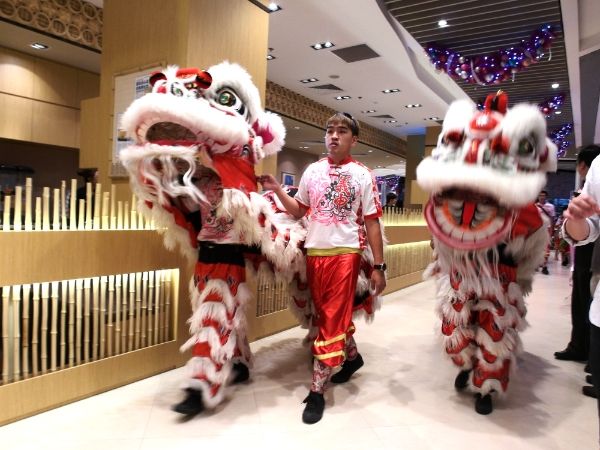 Due to the auspicious hour for opening, we were advised to be there by 845am on a Saturday morning T.T! But all the morning sleepyheads were quickly awaken when the lion dance troupe arrived… The beating of drums, cymbals, and gongs instruments sure was the best wake up call!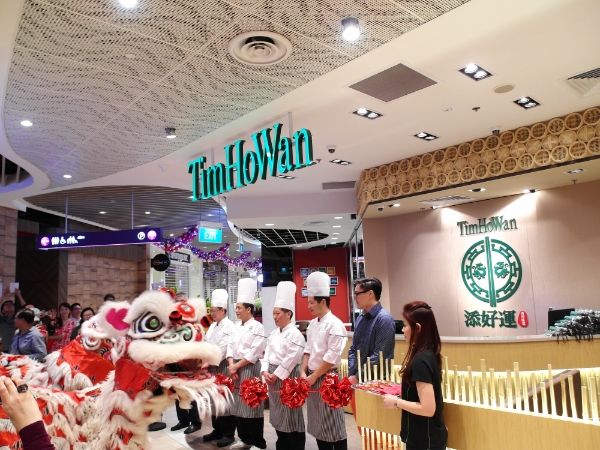 Starting from January 2014, different monthly specials will be available at different outlets! These dishes will be rotating around the 4 outlets so that patrons can try them out in different months. Lucky for us, we get to try all the January 2014 specials in one outlet for this media event so here you go…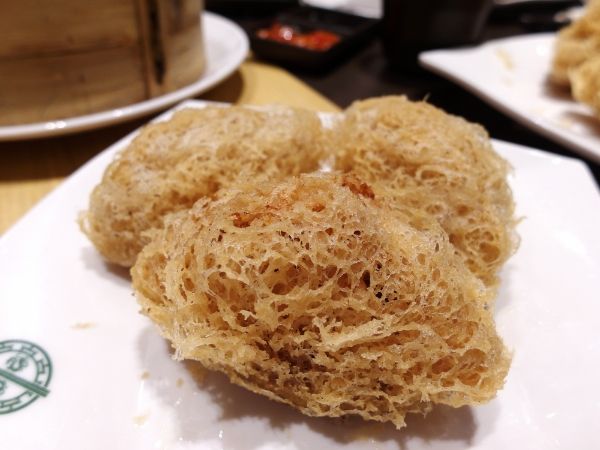 Yam Dumpling with Chili Crab Meat, $5
Visible chunks of crab meat to go along with the sweet yam, this fusion dish (and the one right below) was created to cater to Singaporean's palates. Available in both Bedok Mall and Westgate, the addition of the Chili Crab Meat may or may not suit everyone's tastebuds but I personally find the yam dumpling really delicious on its own.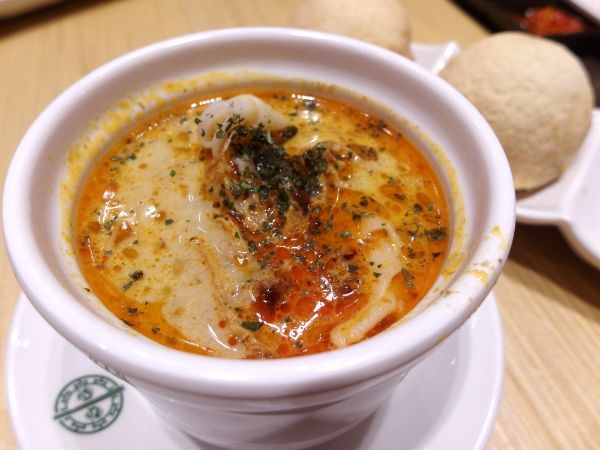 Jade Wanton in Laksa Soup, $5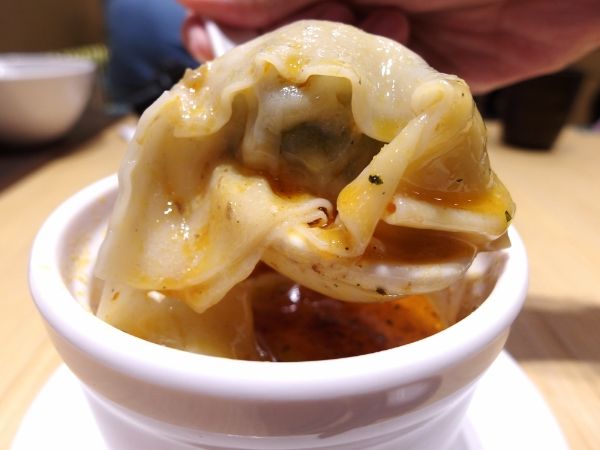 Also available in both Bedok Mall and Westgate, this was one of my favorites! The laksa broth was perfect and although the wanton skin is thicker than the usual, the fillings compliment really well with the soup. It was so yummy, one bowl all for myself~ Kept telling my mates that this dish would be totally satisfying if they add slice fishcakes with it. Hees!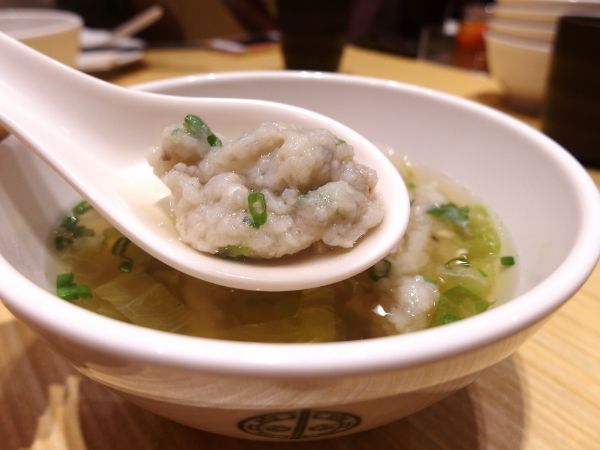 Dace Fish Paste Soup with Lettuce, $6
A Plaza Singapura special, it sadly tasted as bland as it looks. It will be good if you're into something light but it was just mediocre for me.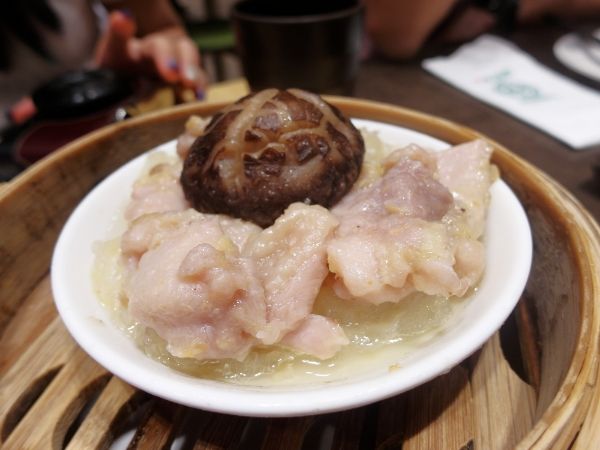 Steamed Chicken with Fish Maw, $5.50
Another Plaza Singapura special, this is also my favorite! I didn't touch the fish maw (not into it) but the chicken was so tender and succulent I just couldn't stop eating it despite being pretty full by then. Definitely one of a must order during a dim-sum meal.
Crispy Salad Fish Rolls, $4.20
Although it looks like any typical fried dish, the element of surprise comes upon realizing the salad dressing is found within the batter along with the fish! Definitely a must order when you're in the Toa Payoh branch~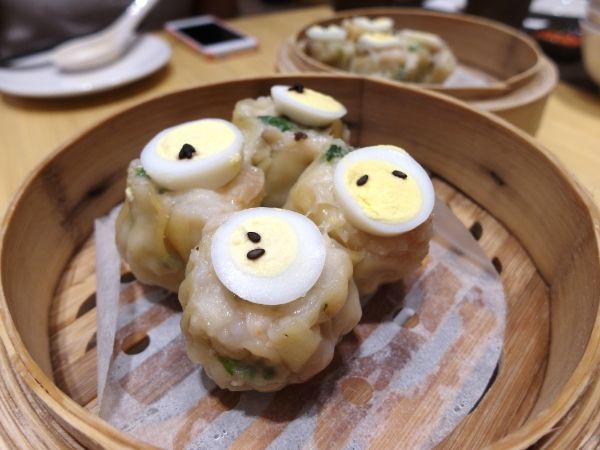 Phoenix City Quail Eggs, $5
Last but not least, this special is also available in Toa Payoh. Other than an extra slice of quail egg topped on top, it taste just like any typical pork & shrimp dumplings.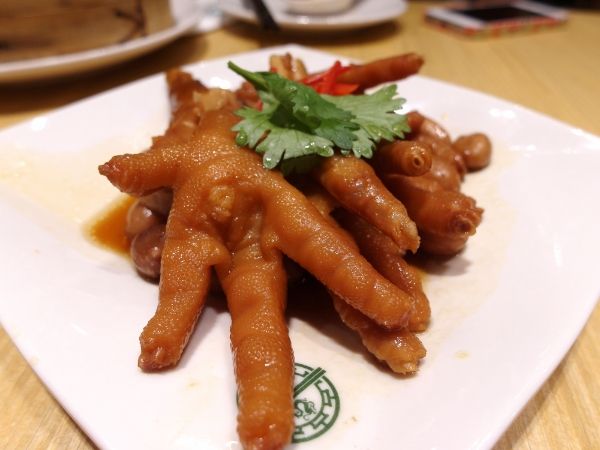 Steamed Chicken Feet with Abalone Sauce
I never liked the idea of eating Chicken Feet so I tend to avoid ordering it at all cost. Jerry really liked it though and commented on how there were loads of "fatty meat" aka collagen~ I did grab some bites of the peanuts instead and they were soo yummy.. hees.
Baked Bun with BBQ Pork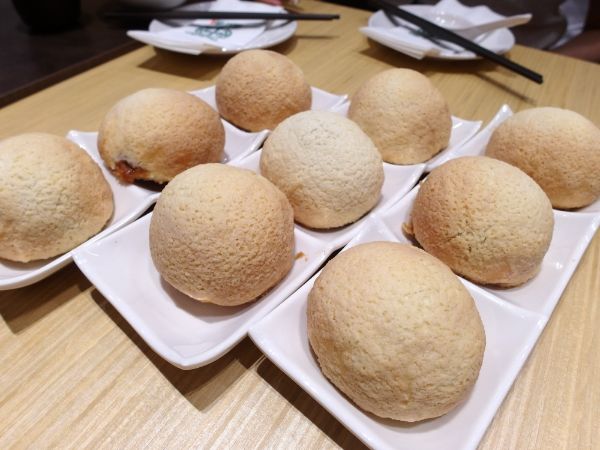 And how can we forget the marquee dish?! No trip to Tim Ho Wan is ever complete if you do not order this famous BBQ Pork Bun! Hopefully I have whet your appetite for some dim sum cravings… with 4 outlets in Singapore now, the queue should be waaaaay shorter now I hope? 😉
X

Tim Ho Wan @ Bedok Mall
311 New Changi Road #B1-51/52
Singapore 467360
Facebook