If you are a member of Ettusais just like I am (and had been since I was 18), you get to enjoy exclusive collectibles, scoops on the latest products and of course invitations to their parties! They organize monthly workshop "parties" to celebrate each member's birthday month and it was finally my turn~~ *woes of a December baby* Despite being a member for so long, this was actually my virgin Ettusais event as I was either overseas or it just happened to clashes with my events.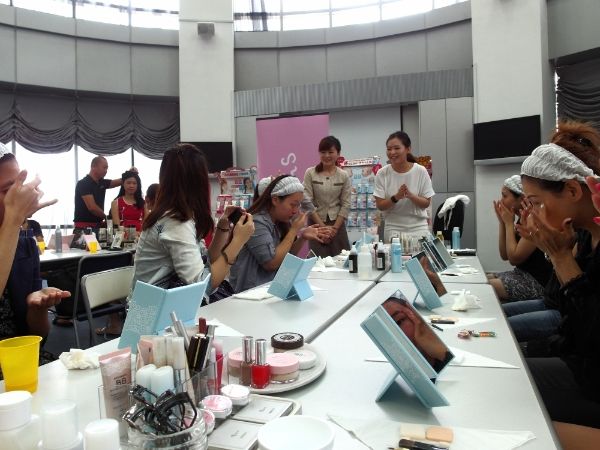 Unfortunately, we arrived late and had to be separated for the first half of the session. But it was all good since we were surrounded by friendly ladies and helpful staffs. Since everyone had already removed their makeup and were done prepping themselves with the skincare routine by then, I proceed to only touching up with the beauty skills picked up and experimenting their cosmetics.
I have always been an avid fan of their acne care range (used their acne soap bar for close to 8 years ok~) but never really venture too much with their makeup since Laneige had got me thoroughly covered so it was a pretty fun experience! My favorite had got to be BB+ Plus Mineral Powder – my face was matte the entire day after using it, very impressed 😀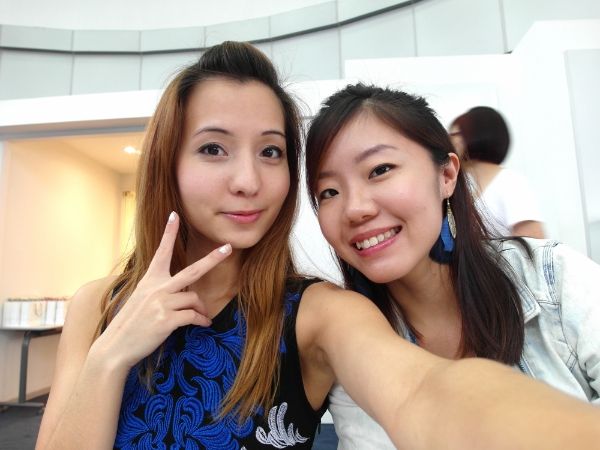 Before getting our hair styled with one of their in-house hair products
After – Me with Japanese-styled S-curls and Esther with Korean-styled C-curls!
Next half of the session was getting some quick hair tips and getting our hair styled as well. For the life of me, I just can't remember the brand right now.. I will update it once I find my samples 😡 But ya, I really loved the dry shampoo cuz it is one of the rare ones that actually smell good!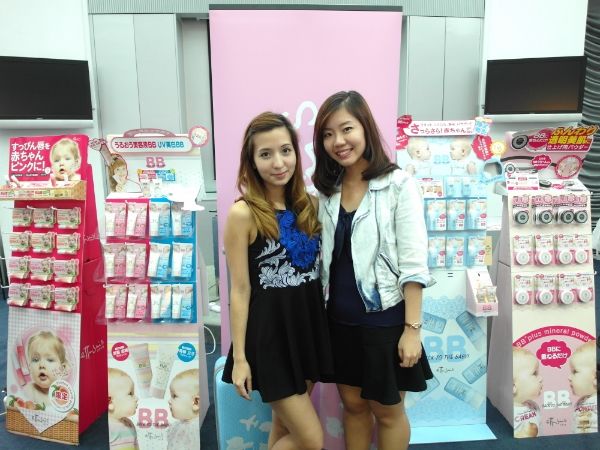 Love you girlfriend, thanks for accompanying me to this mini workshop
Beauty workshops are always fun and enriching, as one will never know when you'll pick up some amazing beauty skills. So thank you Ettusais for organizing it, we definitely enjoyed ourselves 🙂