Editorial Review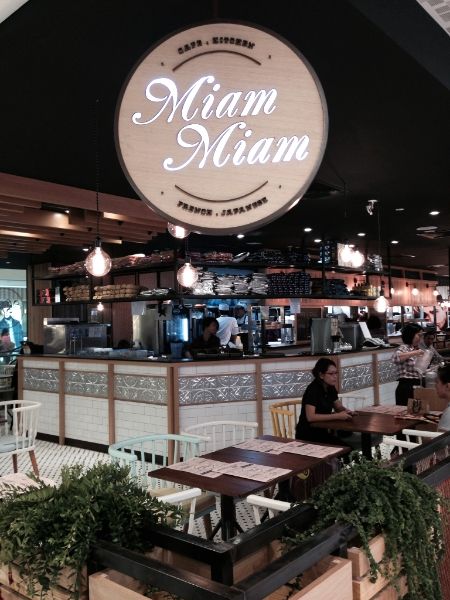 A French-Japanese fine casual café kitchen, Miam Miam is a labour of love by globetrotting friends with a passion for food. Marrying French techniques with Japanese inspired flavours and ideologies, diners can expect a perfectly engineered meal made from scratch and with top-grade ingredients.
From its in-house ordering system to its direct and local sourcing practices, it accepts only made to order freshness on each plate. Dishes are at affordable prices with the highest priced item only at $18.80. The menu reminds me of "Hoshino Coffee" but with more varieties to choose from!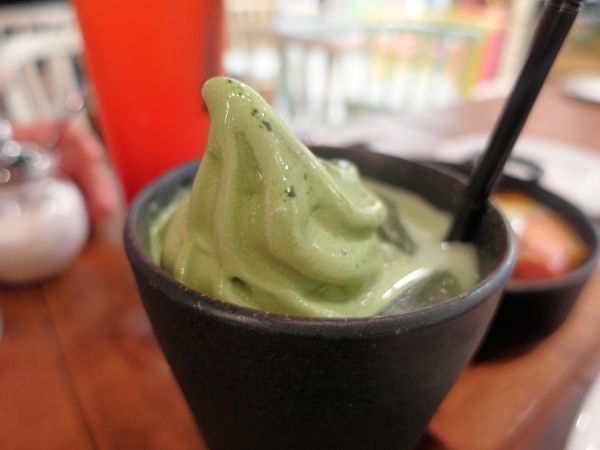 Iced Matcha Latte with Matcha Soffee
I am a fan of iced matcha latte (think Nana Green Tea, with brown sugar syrup and mochi… woohoo~) and I like how it is thick and smooth, with the right amount of sweetness. The Matcha Soffee adds as a double dose for a matcha addict.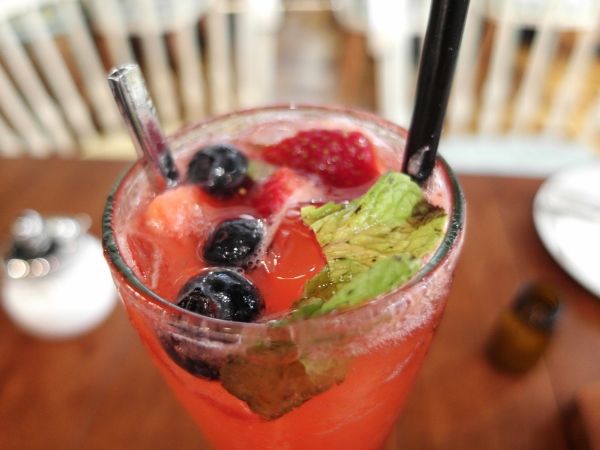 Berry Soda
For the berry lover, it tastes mostly of raspberry. My lunch companions complained that this was too sour (due to the added lemon juice) although I find it ok.. maybe cuz I prefer salty + sour stuff as compared to sweet. You can ask for syrup if it is too sour for you ya?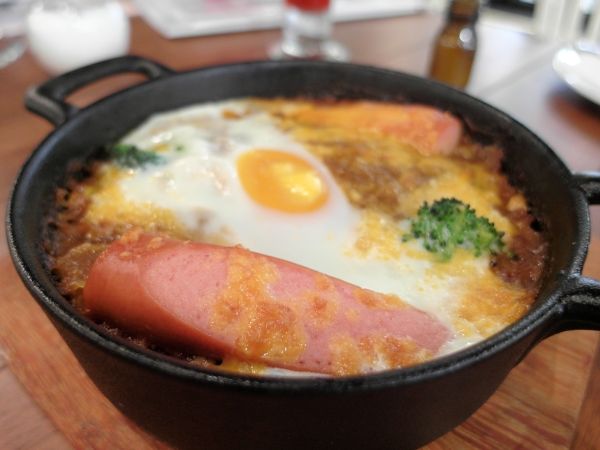 Riz Au Curry
It is simply rice baked with Japanese curry sauce, topped with sausages, broccoli and a sunny side-up. Despite the small portion, this dish got two thumbs up from everyone and is definitely one of the better ones I have had.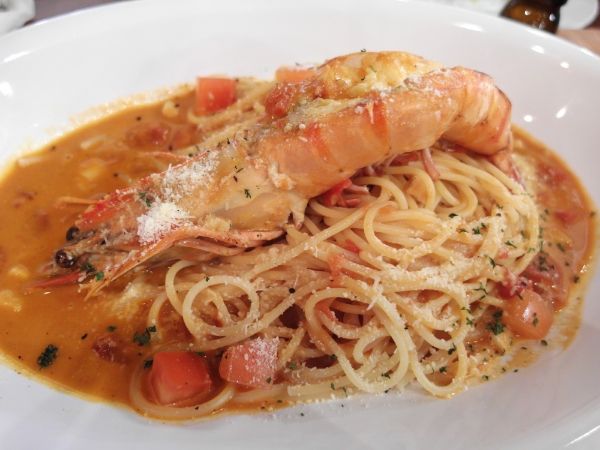 Lobster bisque pasta w grilled prawn
Spaghetti was cooked al dente with a good combination of sweet and salty. I have always been a fan of lobster bisque so I tend to be more biased as long as the sauce/soup is yummy. However, I would prefer if they are more generous with the meat portion tho… some lobster meat mixed with the pasta maybe?
Miam Miam Spaghetti
This dish was definitely my favorite! It tastes a lot like aglio olio but with heaps of ingredients – some greens, tomatoes, mushrooms, frankfurters, bacon and not forgetting a soft boiled egg~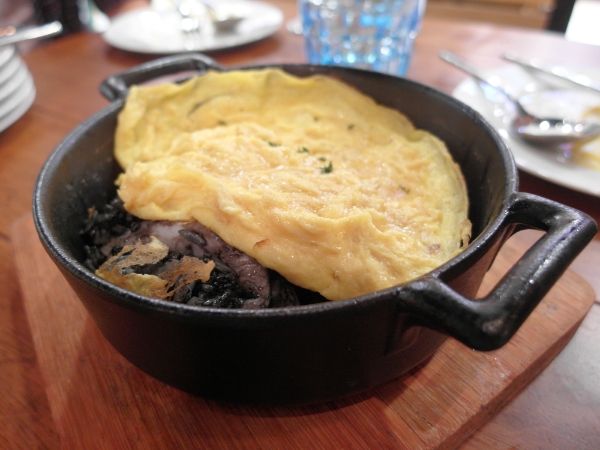 Riz Noir Squid Ink Rice
This was my first time trying out squid ink rice and although it doesn't look very appetizing at first, I enjoyed it very much. It has this very strong garlic taste and was very well cooked.
Souffle De Nuage
This unique dish was also another favorite among us. Home-style ketchup rice topped with fluffy clouds of egg and cheese, every mouthful was heavenly~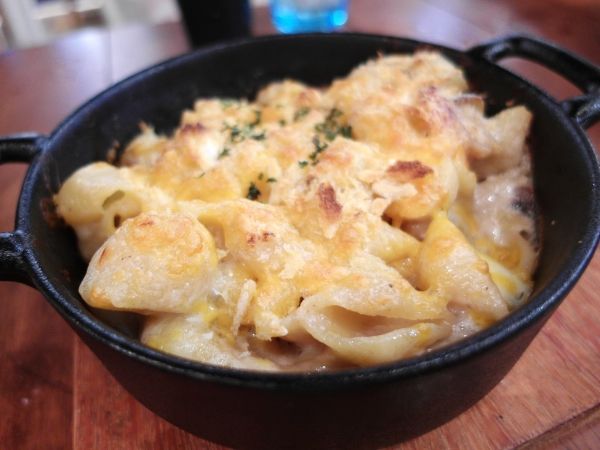 Mac and Cheese
Macaroni and cheese is one of those very simple, home food that everybody loves. Rich, mellow and slightly burnt golden yellow.. my savory tastebuds would have loved for more melted cheese~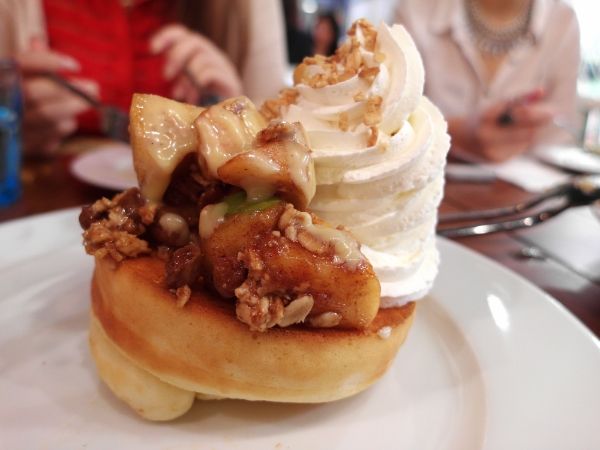 Caramelised Apple Pancake
I hate to say this but the pancake only tastes good when its hot. I like the caramelised apple but was not really a fan of it overall as it is too dry for my liking. That being said, I would definitely love to give their french toast a try next time tho.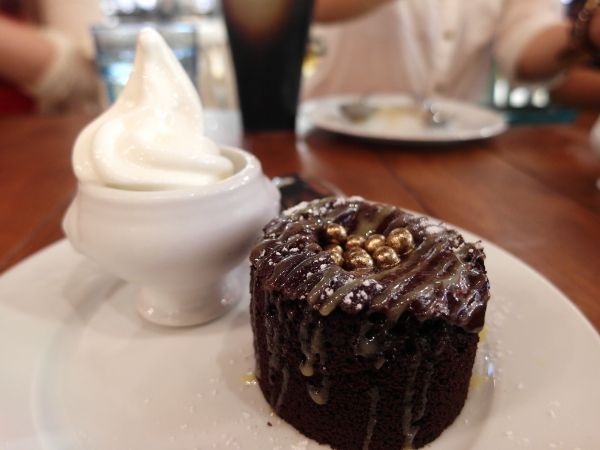 Chocolate Molleaux
This sinful dark chocolate cake accompanied with ice cream was definitely much better than the pancake selection. Very rich and moist, fans of chocolate will definitely like this 🙂
X

Miam Miam @ Bugis Junction
#02-14 Bugis Junction,
200 Victoria Street,
Singapore 188021

Miam Miam @ Westgate
#01-21/22 Westgate
3 Gateway Drive
Singapore 608532