Ivy's farewell took place almost half year ago and I finally finally blogged about it today… so sorry for the long wait girls! I rarely post about my full time job on my social medias as I personally feel that there is a fine line between work and play; and it is always best not to risk crossing it, however unintentional it may be. It is with the ladies' blessing that I have decided to go ahead with this entry (and tml). I am grateful to Ivy as she was the reason I am working at where I am now and she had been nothing short of wonderful to us all. And of course, thank you my lovely team for always being so accommodating to my need to take pictures before we eat :B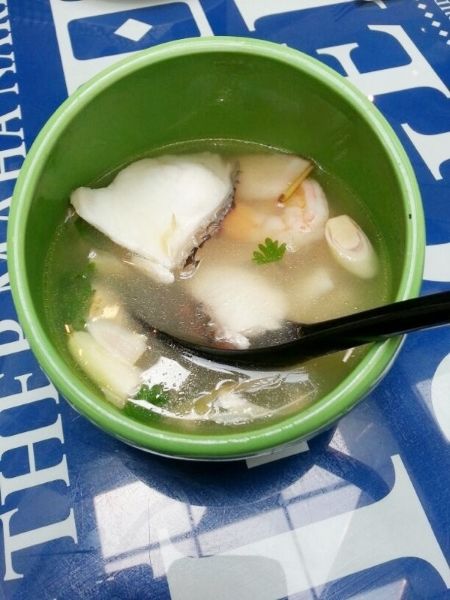 Between the "red vs clear" tom yum soup, the red won hands down in Bangkok Jam. The latter was lacking of flavor and spiciness, it even had a particular fish taste, we ended up mixing in heaps of chili padi + soya sauce to improve the taste. Whereas the red tom yum soup is definitely everything a tom yum soup should taste like, so just choose the red k?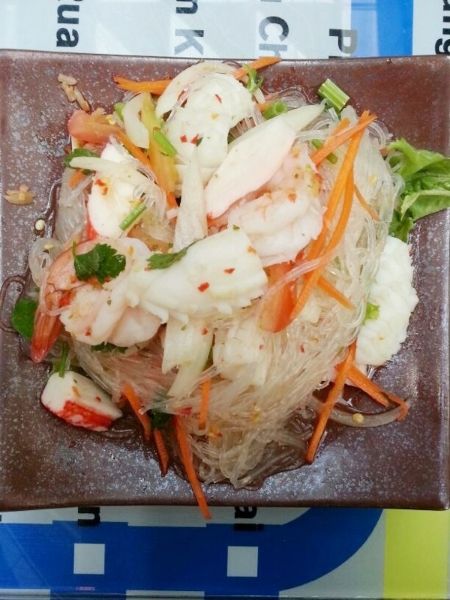 Papaya salad with soft shell crab was so-so in my opinion as I have had better ones. The sontam was well-liked by everyone – just the right amount of sour x spicy with a slight sweetness!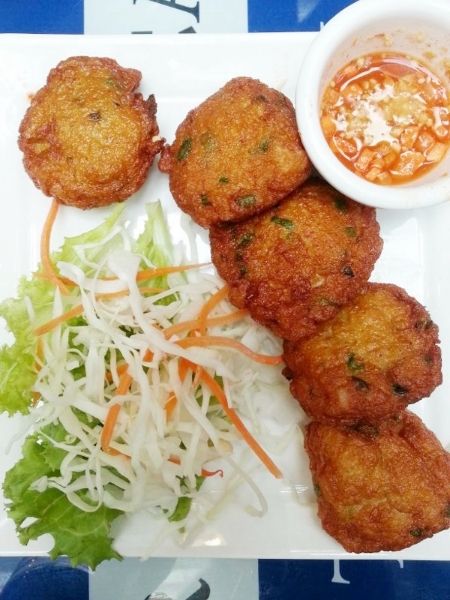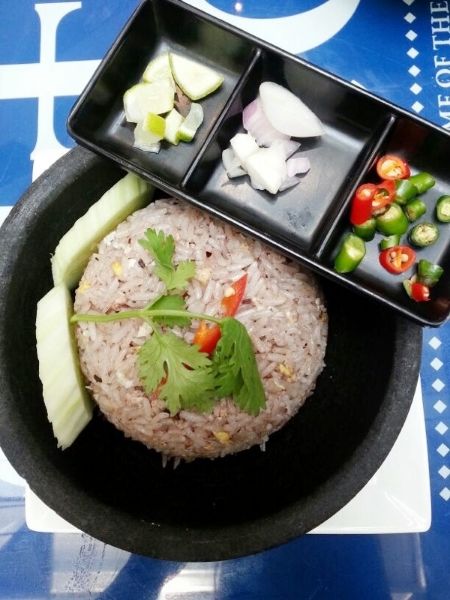 Olive fried rice taste super yummy! What I like most is mixing the tiny onion and lime bits into it.. was initially afraid that the lime bits would result in a bitter aftertaste since the skin was included but nope, not even a tiny bit! Love the occasional burst of citrus flavour whenever I bite into it, a twist from the usual taste palette of just olive rice and fried egg. I would recommend that you share it with your lunch partner and order a side dish to go along with it (like shrimp paste chicken~) since the portion is pretty big for even a big eater like me.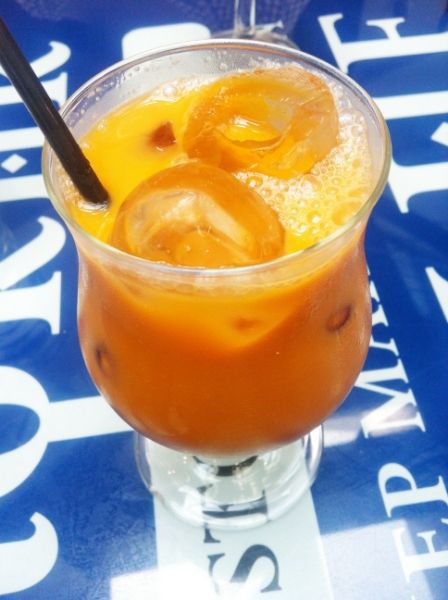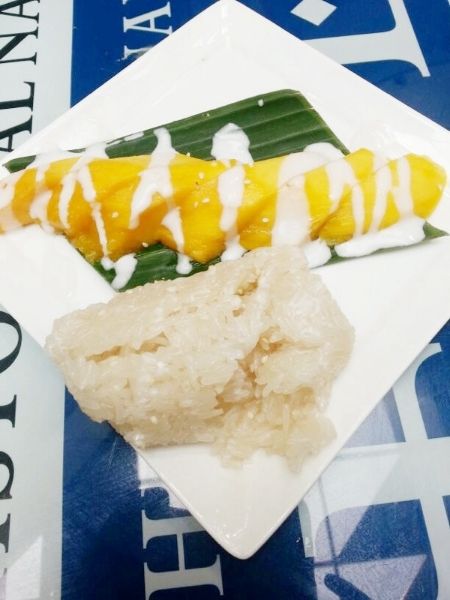 I loveee the milk tea! Strong and sweet without being too jelat and how can anyone go wrong with mango glutinous rice right? :B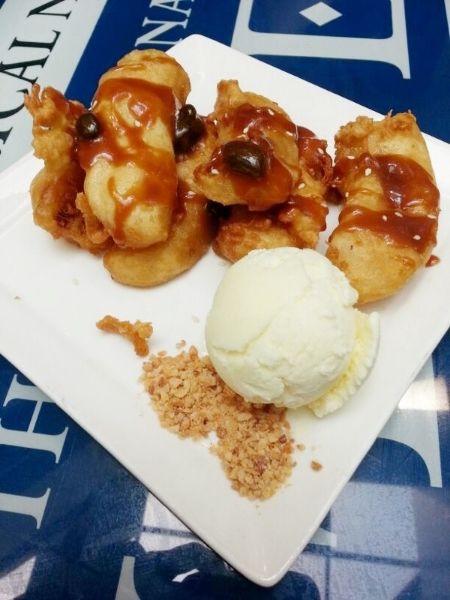 I forgot what the tapioca dessert was called exactly but the texture is just nice – not too soft nor hard. I am usually not a fan of this particular dessert but it taste so good, I would put it in my comfort food list 🙂 The fried banana with caramel sauce was either a hit or miss, you either like it or you don't. The caramel sauce was not too sweet, with the slight burnt bitter taste to help my easy digesting.. considering the amount of sweetness we were stuffing ourselves silly with. Batter was crispy without being too thick with warm banana oozing out upon biting it. Definitely would come back just for the olive rice and desserts again 🙂