Editorial Review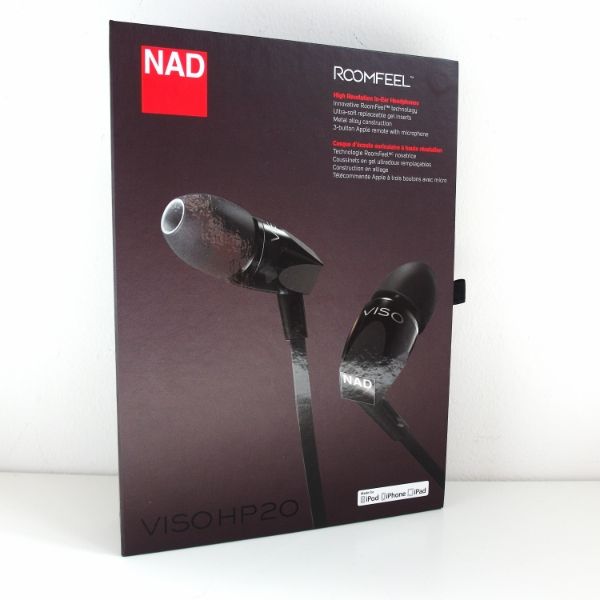 NAD VISO HP20 High Resolution In-Ear Headphones are manufactured by their sister brand PSB speakers. It comes with the new technology feature "Room Feel" – allowing a very clear, surround space and depth to the music stage.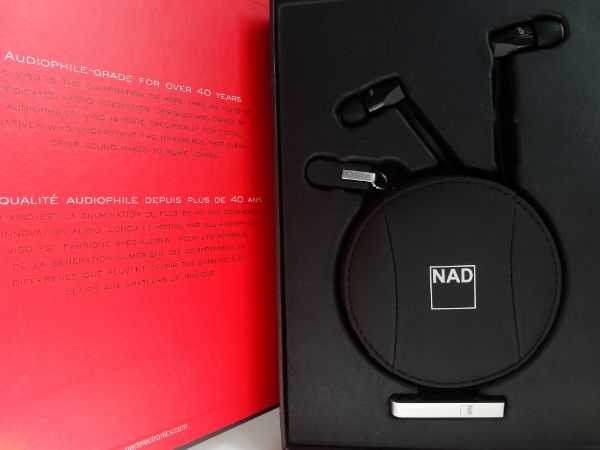 So the earphones are heavy when you first hold them, but the become negligible upon putting it on. Being made from a solid billet of lightweight aircraft grade aluminium, and with a ultra-low mass high excursion 8mm drivers developed specifically for the HP120, it blasts out clear yet extended bass responses. (This i tried with an equaliser, turning up low, mids and bass. And i have to say, none of it was compromised. Solid kicks and clear vocals. If you like to listen to 'live' concerts etc, the "Room Feel" technology provides the stage for a good 'live' experience; with just a pair of earphones!)
Each pair of earphones come with 5 different ultra soft silicon gel tips, allowing the listener a snug yet comfortable fit. It is essential to find a good fit, if not, a perfect fit. From what I have experienced, it naturally noise cancels and eliminate surrounding sounds as effective as any decent ear plugs. Cable wise, its a tangle free ribbon (similar to A-jays) and fitted with an iphone compatible remote. The remote consist of the basic functions like volume increase and decrease, calling and also a 3 button function to stop, play, fast forward and rewind. It also comes with a decent mic like any present day mic out there. However, this also comes with hold down function that activates voice control/Siri. So.. that's actually 5 functions though I am not sure if the last part is good or bad.
It also comes with a neoprene travel case, with an in-case organiser, a 3.5mm to 1/4- inch jack converter, airline adapter and a clothing clip.
Lastly, although it states that it is iphone compatible, it does work with android phones. Only thing that doesn't work is the volume and rewind. However you can still use the "stop, play and forward" functions along with the mic. What I like most about the NAD VISO HP20 High Resolution In-Ear Headphones is definitely the "Room Feel" technology that alsohelps improve the enjoyment of music by noise cancellation; this reduces the need to raise the volume excessively just to block out unwanted external disruptions (especially in public transports..).