Editorial Review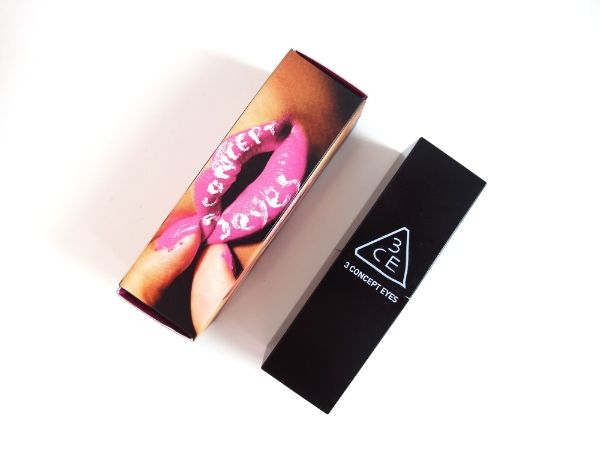 And here we go, the last item for November's BNT Beautybox: 3CE Lip Color #604 Vamp by Stylenanda in a classic black packaging!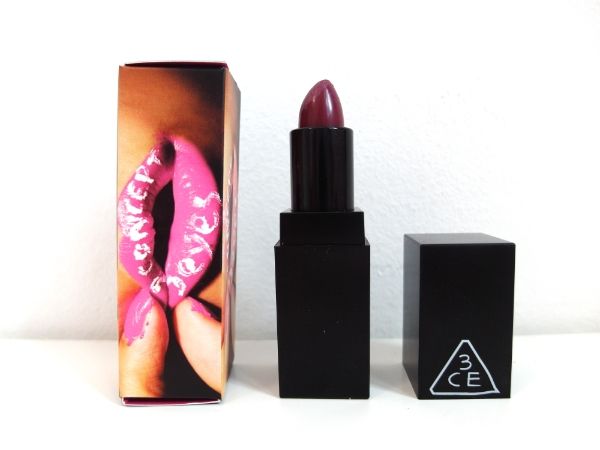 Product description:
3 Concept Eyes Lipstick has a patented formula with outstanding moist and smooth texture. It is 3CE's bestselling makeup item! Superb pigmentation means that the color applies exactly as it appears. New for Winter 2013, 3CE Lip Color in 604 Vamp is a cool-toned berry-tinged burgundy red which gives off a mysterious and chic vibe. Perfect for the winter season's vampy makeup looks! Wear it 2 ways: classic defined lip or ulzzang-style gradient lip!
On the left is how it looks like under white light whilst the right is under natural sun light; much brighter and towards the plum hue for the latter. I prefer applying a generous amount of Laneige lip balm before 3CE Lip Color #604 Vamp to prevent it from bleeding. I particulary love how rich and creamy the texture is, it just glide on my lips smoothly! Even after wearing off, my lips will still look slightly berry stained 🙂 I have yet to perfect the gradient look to my expectation but I would definitely love perfecting it as this is too a pretty shade to chuck aside ♥♥♥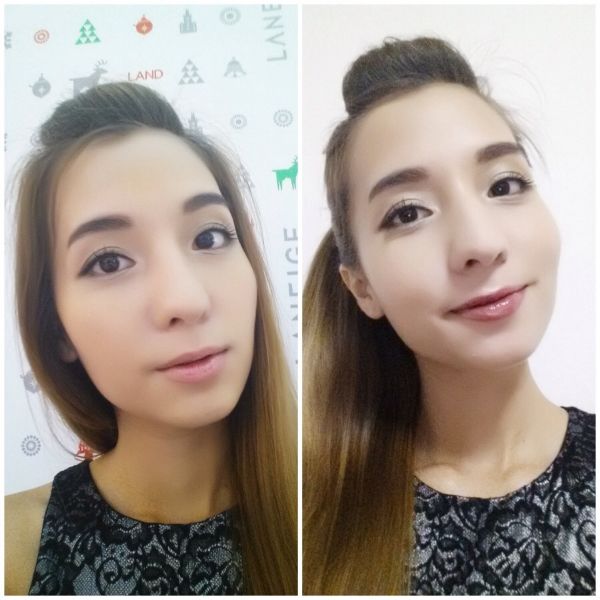 On the left is my K-beauty look inspired by Song Hye Kyo's look in "That Winter, The Wind Blows" by Laneige's international makeup trainer + artist, Cat! I decided to experiment on how I will look with 3CE Lip Color #604 Vamp instead and I love it just as much! Amazing how just a change in lipstick shade creates a totally different look eh? Product used here were:
– Laneige Water Supreme Primer Base range

– Laneige BB Cushion

– Laneige Multi Professional Shadow in #01

– Laneige Professional Selection Blusher in #01

– Laneige Multi-Shaping Eyeliner in Black and Brown

– Laneige Natural Brow Pencil Liner in Stone Grey and Brown

– Laneige Infinite Volume Setting Mascara (middle pic was before applying mascara)

– Laneige Silk Intense Lipstick in Beige Chiffon (on the left)

– 3CE Lip Color in #604 Vamp (on the right)

X