Editorial Review
Just like many of my peers, I am an avid fan of staycations! Its always good for one self to take a break from the daily hustle and bustle.. and when time does not permit, a staycation is always the next best thing for a mini getaway~
Just that this time round, my staycation is heaps different from the usual.. instead of the usual hotel experience, I was invited to experience Bunc@Radius – the luxuries of a boutique hotel incorporated with the culture of a hostel! With a total of 29 rooms and a maximum capacity of 275 people, Bunc@Radius accommodates from a range of backpackers whose priorities are to look for affordable beds, to hosting corporate and school events and even to locals who want to take a break and enjoy a staycation.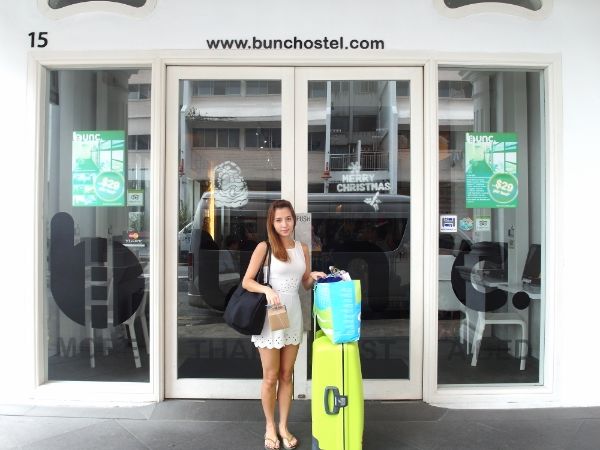 I looked as though I really am on vacation hey! (The luggage was actually filled w clothes for my Zouk flea~)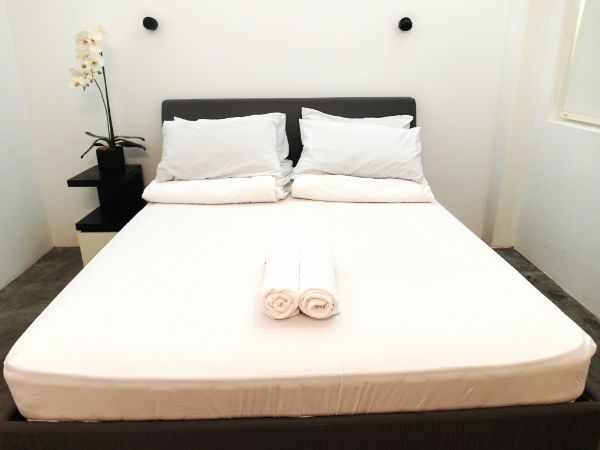 Bunc@Radius is a hybrid hostel that never compromises comfort, cleanliness, privacy, safety and above all, hospitality and fun.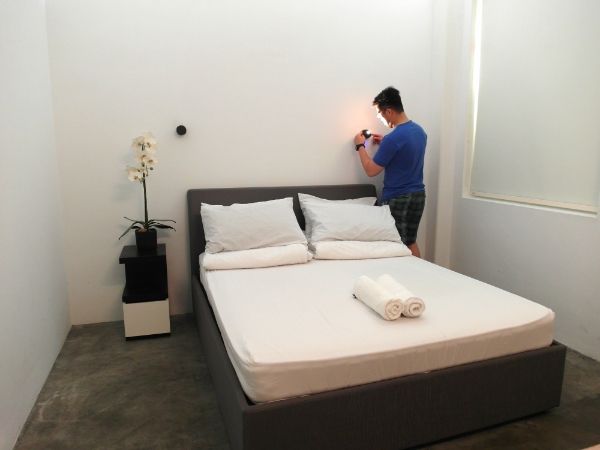 We chose the deluxe Bunc – the bed is twice the size of the full-sized single, and is able to accommodate two people spaciously. Our room actually comes with in-room safe, built in Mini Fridge, in room bathroom & 37" TV. Wasn't that pleased with the Android TV Box which was a pain to use especially when the wifi wasn't working well, give me a good old cable TV anytime!
Yup, he just couldn't resist making himself comfortable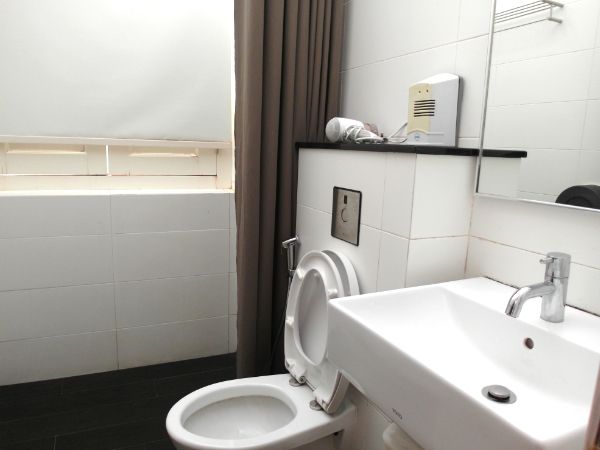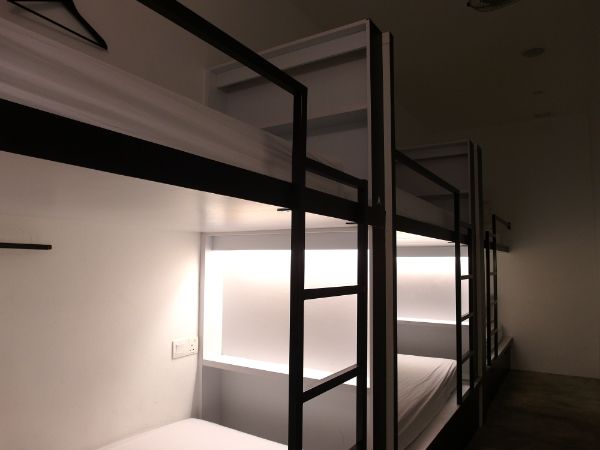 Double Bunc Dorm Beds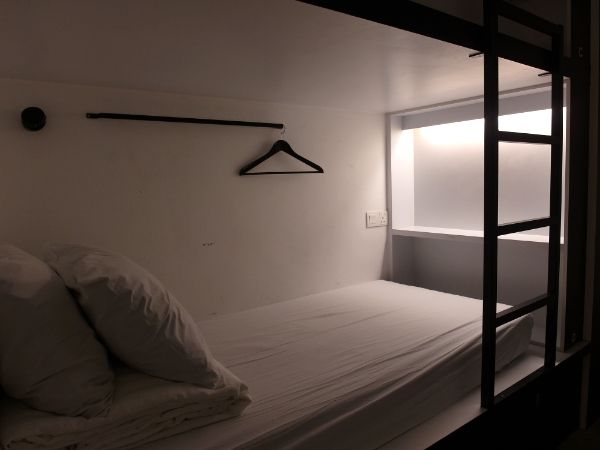 – Bug resistance hygiene protectors
– Spacious under bed lockers
– Hanger Bar, writing table, individual lights & wall sockets
– 2 Fluffy pillows, duvet & 7" mattress
– Night/Reading Light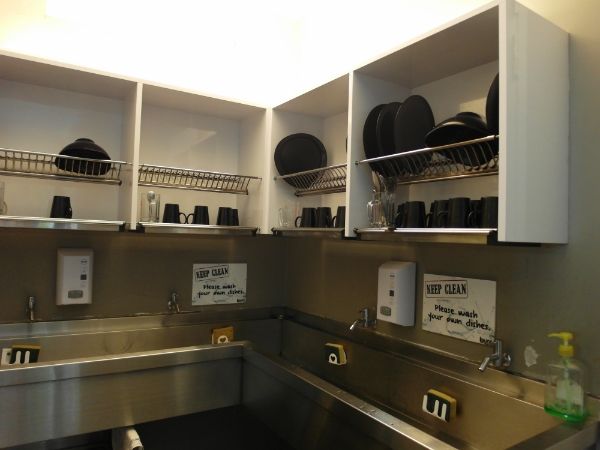 Please clean up after yourself 🙂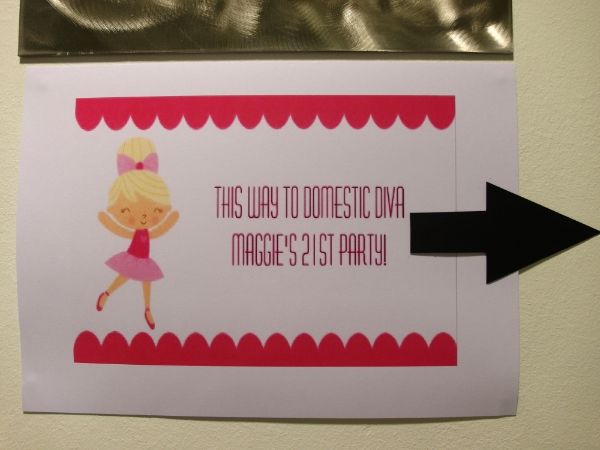 You can even host a party at their recreation rooms with gaming facilities!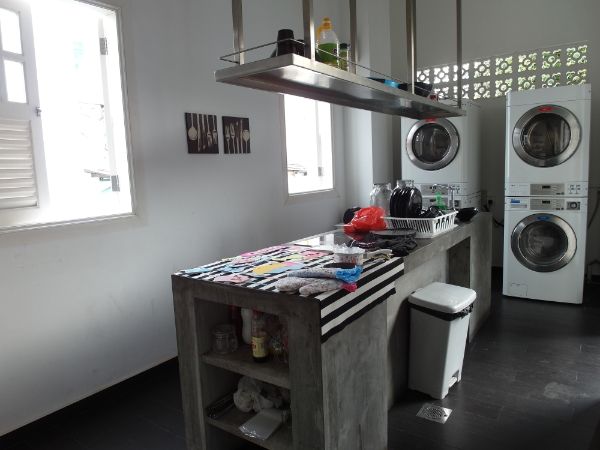 Which we have the pleasure of seeing them setting up a lucky girl's 21st 🙂
(This is the Kitchenette where guests can cook by the way)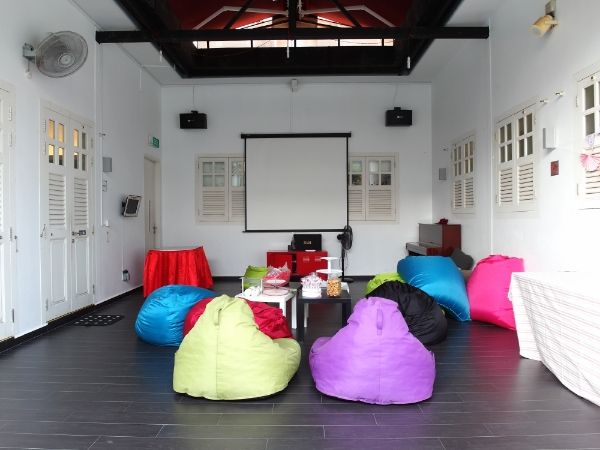 The Movie Deck is equipped with a large screen projector and Xbox console for guests to watch in house movies and play games.
Just couldn't resist camwhoring in the girl's toilet w Laura~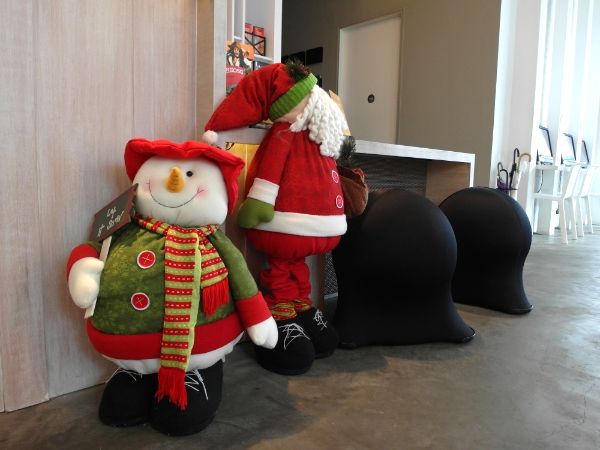 Bunc's Reception and Lobby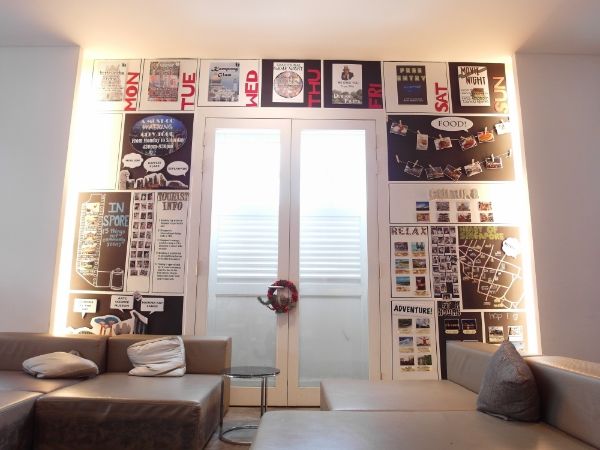 Walls of activites from Monday to Sunday, just take your pick mate!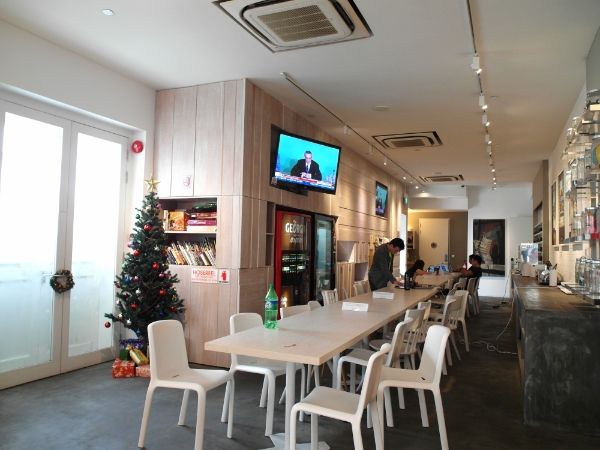 Communal areas for socializing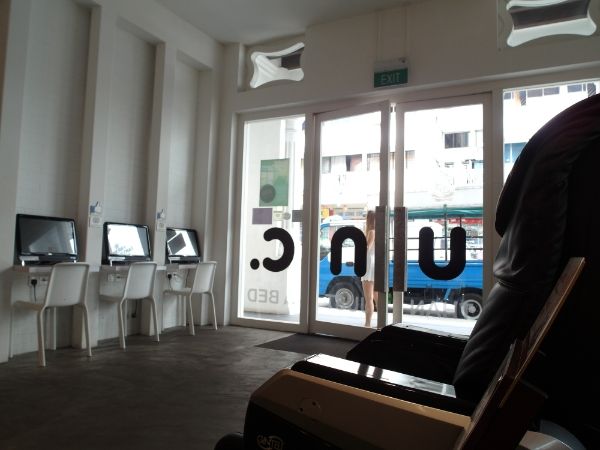 Windows OS Computers vs Mac OS Computers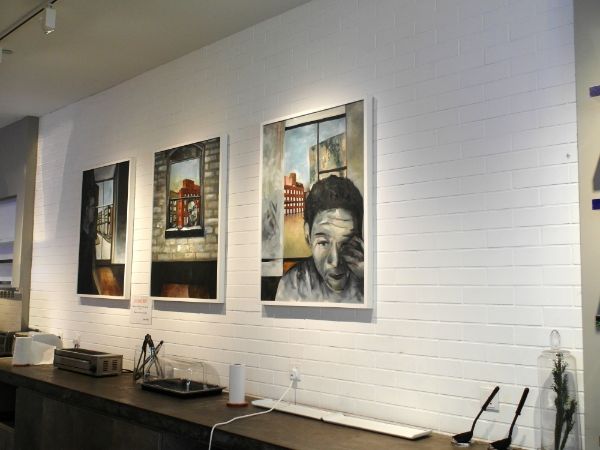 Breakfast for you?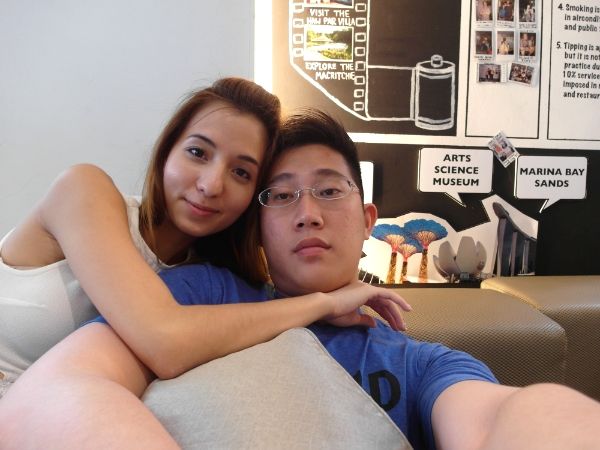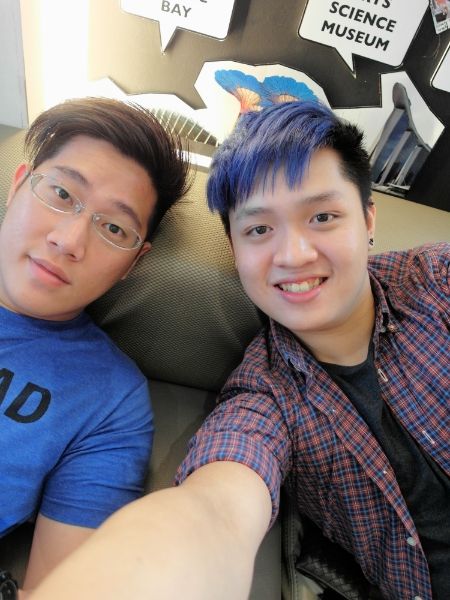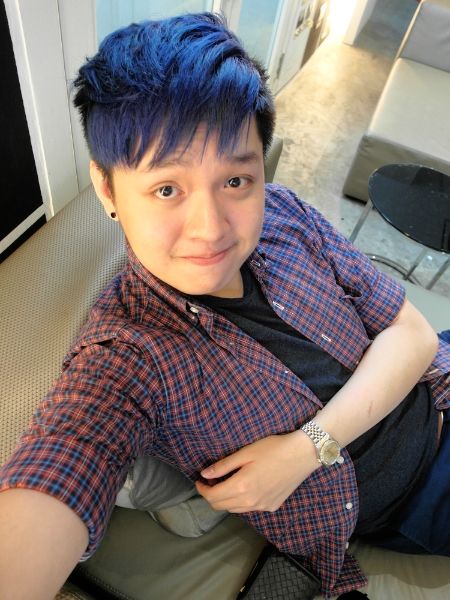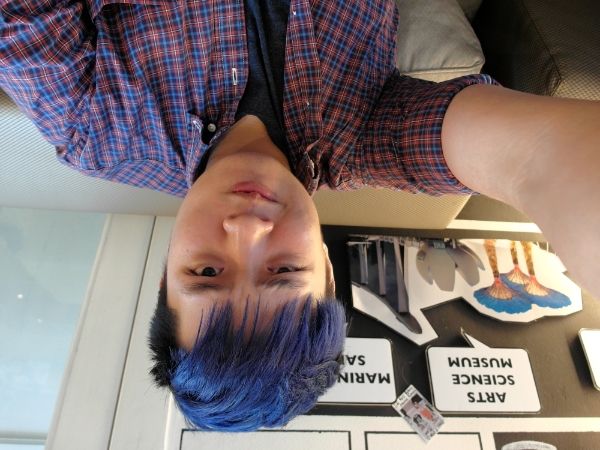 Last warning bro..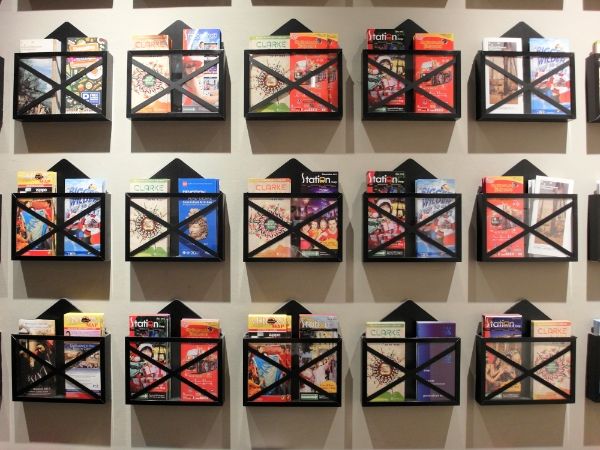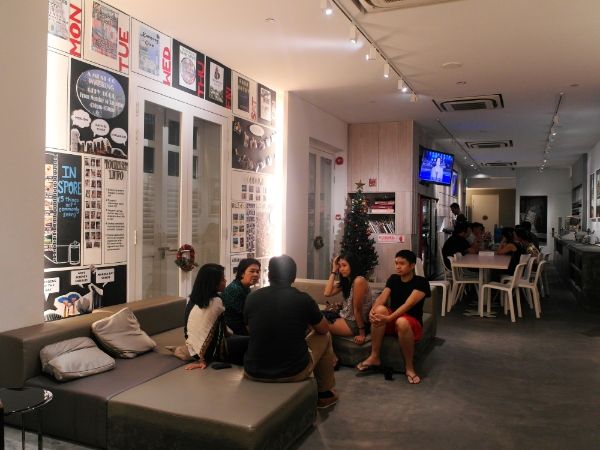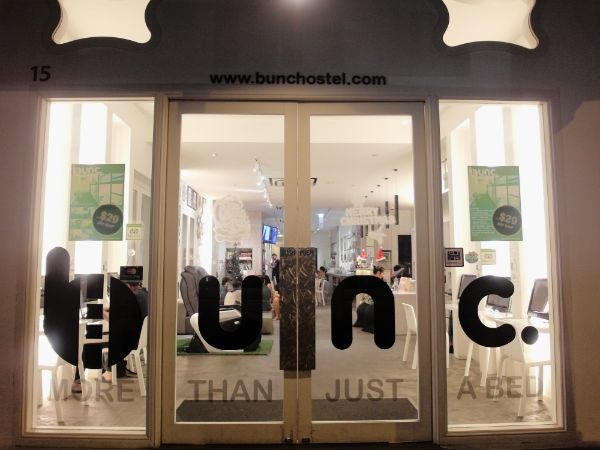 I love travelling interstate when I was an undergraduate in Australia and because of budget constraints, I was either sleeping off my girlfriend's couch or staying in YHA (a famous Backpacker hostels down under). Back then, I've always wondered if Singapore will ever have such a clean and safe haven for travelers on budget and I am really glad to know we are starting to have them popping up here. Due to my past "hipster" experience, it was easy for me to set some expectations for Bunc@Radius and I am pleased to say they were all easily met.
I didn't like how we were on the ground floor and could hear all the external noise factors initially (our room was right beside the walkway/roads) but we were surprised to realize how quiet it was after 10pm. Cleanliness is definitely impressive here – bug resistance hygiene protectors and really clean toilets; I wouldn't mind organizing a girls night out and staying at the Double Bunc Dorm Beds. If you calculate the price, it is definitely much cheaper than our good old chalet days :X One also need not worry about having any disrupted sleep as custom-made non-fluorescent anti-glare lights are installed in all rooms. Together with the personal lighting system by each bed, rest assured rest would not be interrupted by late check-ins, perfect for light sleepers like me ♥
X

at Little India
15 Upper Weld Road
Singapore 207372
+65 6262 2862

at Clark Quay
36 South Bridge Road
Singapore 058670
+65 6396 3933