Editorial Review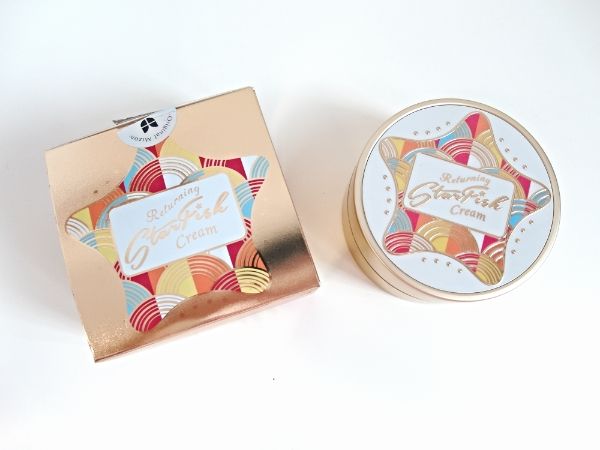 Product description:
This is a highly functional cream containing starfish extract, the symbol of strong autogenous power, provides elasticity and moisture to the skin, manages combined skin problems such as the improvement of wrinkles and ligne action etc. It is a special formula for the shape-memory returning the skin to the optimum condition the skin memorizes.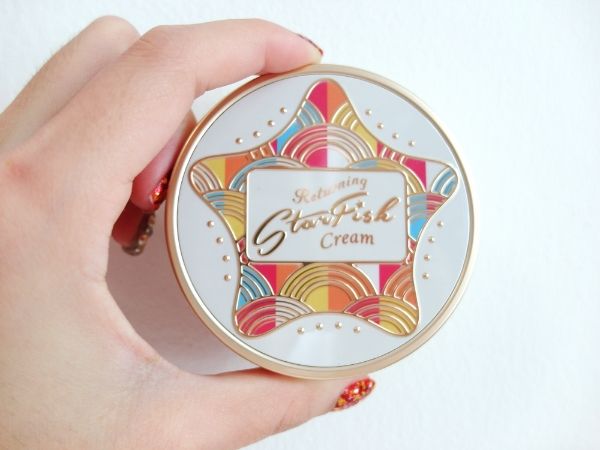 Mizon's Returning Starfish Cream is the newest cult beauty item to come out of Korea. It is a unique moisturizer formulated with 70% starfish extract to actively hydrate, regenerate, and rejuvenate skin, leaving it optimally moisturized, firm, and beautifully radiant. The packaging is so adorable! I thought it was something similar to Guerlain "Meteorites" Pearl initially only to realize it is skincare~ (yes I tend to jump straight into playing with the products before reading them in detail).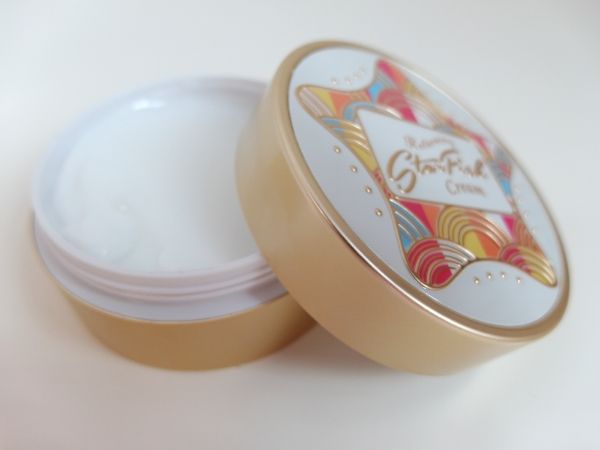 What's amazing about this product is that the cream is formulated with memory polymers to return the cream back to its original form. So no matter how deep a hole I've dug with my spatula, it will always goes back to its original flat unmarked surface within minutes – similar to the way that starfish can grow back limbs.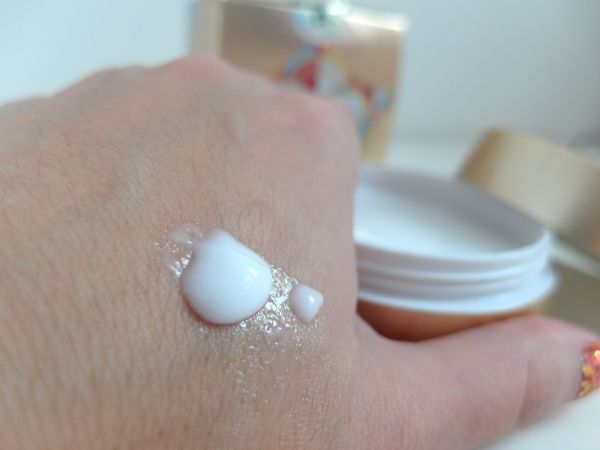 As shown, it has a 'pudding like texture' that is very light and watery with no sticky residue despite its initial thick consistency. It has a fresh floral scents with aquatic notes, very subtle and calming the way I like it for all my skincare products.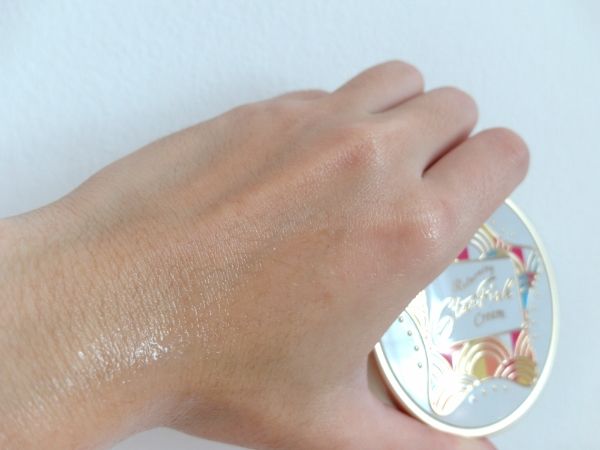 I only used it at night in case this is too rich for my oily face but I personally do not think it is as hydrating as it should be since I woke up to an oily T-zone. I suppose the moisturizing properties are not long-lasting enough but I do notice that my pores seem to slightly shrink whenever I use this Starfish cream though.
In my opinion, it feels like a novel skincare product that will win the hearts of many with its packaging and unique texture. However, it doesn't seem suitable for my skin so I most probably will give it a miss for this one.