With much reluctance and longing, I have finished blogging about my recent Adelaide trip..
Adelaide Day 1 : Getting there
Adelaide Day 2 : Sightseeing & dining around
Adelaide Day 3 : Mini Roadtrip!
Adelaide Day 4 : Sayonara Kako-chan!
Adelaide Day 5 : Up the hill and down the slope
Adelaide Day 6 : Shopaholic spree!
—
And now, let's talk about the beauty products I bought in Aussie!
(My first ever solo video, please be kind~)
Laneige was the only skincare brand I'd used during this trip due to the dry climate and I was very very much afraid that my eczema will flare up again. Which it did all over my body, but thank goodness Laneige protected my face as usual. I was switching between the
waterbank
and
timefreeze
series every alternate day and
BB cushion
for makeup. When it comes to such dry climates down under, I feel that the Timefreeze Essence did a much better job in keeping my face deeply hydrated whereas Waterbank series will be better for Singapore's humid climate. Skin tightness was immediately relieved the moment I apply the Timefreeze essence and survived the harsh winds with no peeling 🙂 So now you know what to bring when you're travelling to countries with very dry climate next time!
When I was in Aussie, I subscribed to beautyboxes like Bellabox and Lusthaveit, allowing me to try out heaps of organic skincare brands and I just love what it does for my skin (but not the high price tag). Before I found Laneige, Jurlique was my favorite organic brand in Oz cuz it helped kept my eczema and dermatitis at bay. This time round, I'd only bought 3 items from Jurlique due to luggage constraints. I know Jurlique is available in Singapore, but South Aussie pride, generous samples and points accumulations that always have me choosing to buy it in Oz instead.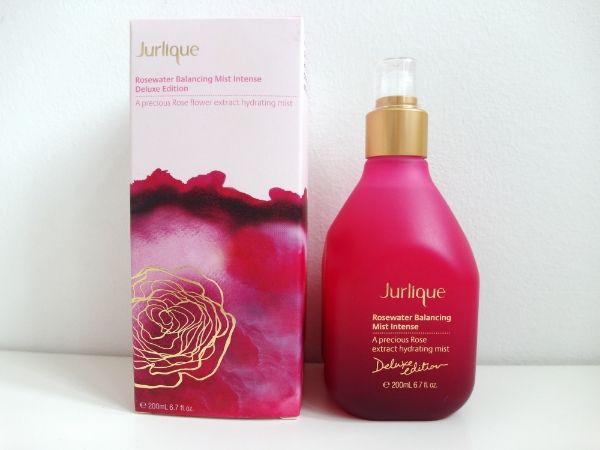 Jurlique Rosewater Balancing Mist in Deluxe Edition
50ml – AUD$35
100ml – AUD$48.99

First up, the rosewater mist. I love buying things that are limited edition cuz they tend to be more value for money with much prettier packaging! This is kinda meant for toning and hydrating and can be used throughout the day. I personally prefer using this in the morning since the alluring rose scent is a perfect wake me up and it means I can get prepared much quicker. [Sleep is super important in the morning so I tend to spend more time sleeping and less time prepping lol] The chilly mist will help bring down morning puffiness too.
I still remember being so terribly sick from a viral flu bug I could hardly get out of bed so this was the only product I used after cleansing my face for 2 weeks and yet my skin stayed hydrated. It also provides antioxidant protection so it really is perfect for those fuss-free peeps who don't like having too much products on their face. By the way, I forgot how much I purchased this but the above pricing is how much it usually costs.
Jurlique Daily Exfoliating Cream
40 ml – AUD$30.00
125 ml – AUD$63.00
This daily exfoliator is meant for my weekends morning where I tend to laze in bed.. you can use it both ways, wash it like one normally do or use it as a mask. I bought this mainly for masking purpose. It smells absolutely delicious, oats and honey, so yummy I wish I can eat it! An absolutely pampering treat to myself after a hectic week~ It gently exfoliates and without ripping my skin off its natural oil. Some may find it messy and hard to use but its simple really – wet your face a little and squeeze out the product to approx 20 to 50 cent in size. Then, add some water and mix it into a paste before applying on your face in a "pressing" motion. Leave it on for about 5 – 10 mins before washing it off~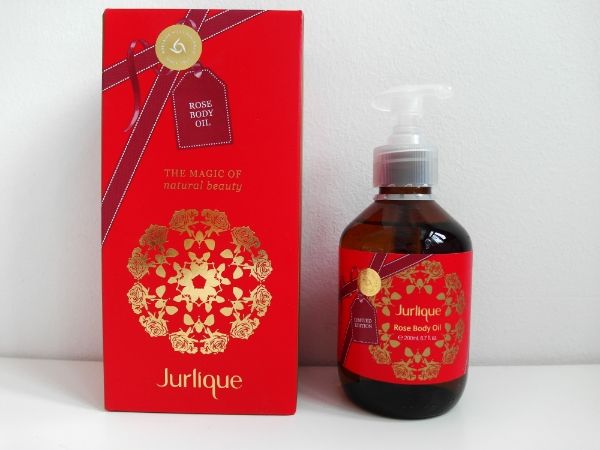 100 ml – AUD$50.00
Not to forget, the rose body oil meant for night usage. I tend to spray thermal water before applying it so that it absorb much better and quicker. It is super moisturizing for my dry skin and the signature Jurlique rose scent works like an aromatheraphy to soothe and relax one's mind. I tend to only wait until year end for the gorgeous X'mas edition cuz it is totally worth the moolahs, 200ml = $79 with pump!
You can purchase Jurlique products from their website – www.jurlique.com.au or at Robinsons and Tangs 🙂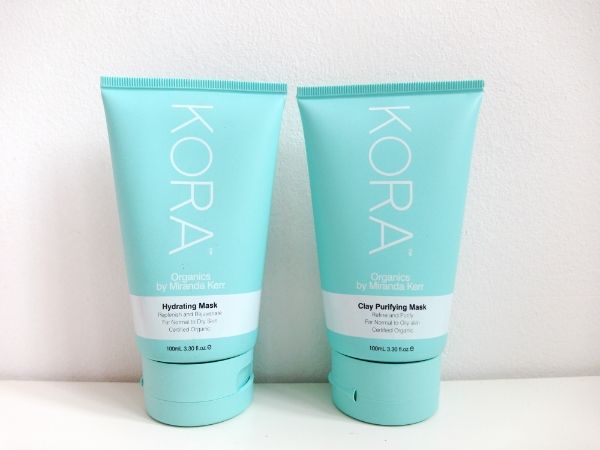 Next up is another one of favorite organic brands, KORA! I first decided to try out on this product only because this brand is set up by the green goddess and organic-devotee Miranda Kerr ♥ And since I was looking for a clay mask, I decided to give it a go and never look back ever since. The texture is slightly more watery than most clay mask out in the market. I feel it may be a bit too strong for those with sensitive skin cuz even my skin felt slightly tingly when I first used it. But overall, I still love how it deeply cleanse my skin and helps prevent whiteheads from forming. Most probably is the combo of this and my Clarisonic that had since greatly helped in reducing my whiteheads.
As for the hydrating mask, this was my first time buying it and I have honestly not tried it enough to give a proper review about it. The texture is similar to Kora's clay mask and I tend to use it alongside with my Laneige sleeping pack for a deeply hydrating treat.
If you're in Aussie, you can pop by David Jones to get them.. some pharmacies stock them too. Or else you can always get it from their website www.koraorganics.com and Net-A-Porter.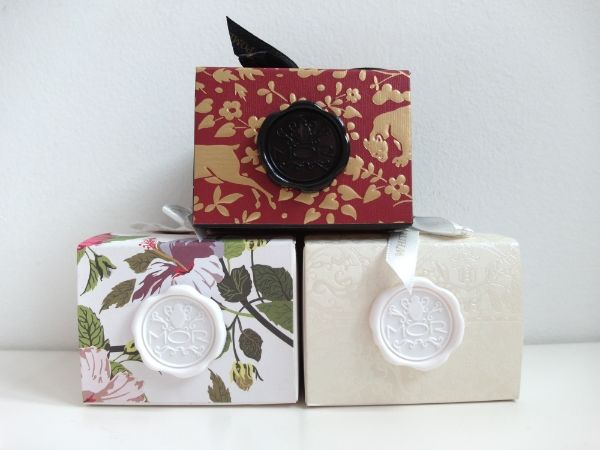 I doubt MOR is organic but it sure is proudly Australian and has since been recognised globally for its range of luxurious pampering body care and lifestyle products. I have an extremely soft spot for its packaging cuz they look so pretty and are perfect as gifts!
You can get it from their website www.morcosmetics.com, our local online beauty store Luxola or in Oz's major departmental stores. I like going to factory outlets like Harbourtown instead! Keep a lookout for "Cosmetics Fragrance Direct", they sell heaps of fragrances and bodycare products at at least 40% off! Selected MOR products was 60% off, super worth the moolahs 😀
This time round, I stocked up on body butters for gifts and myself. The scent is divine but the body cream is quite thick and takes a bit of effort to massage into my body. For comparison, TheBodyShop's body butter is much creamier and smoother. Depends on what you like. Out of the many choices, I choose "White Hydrangea" for myself. I love how it smells like the very first perfume I own and still keep – J.Lo "Glow".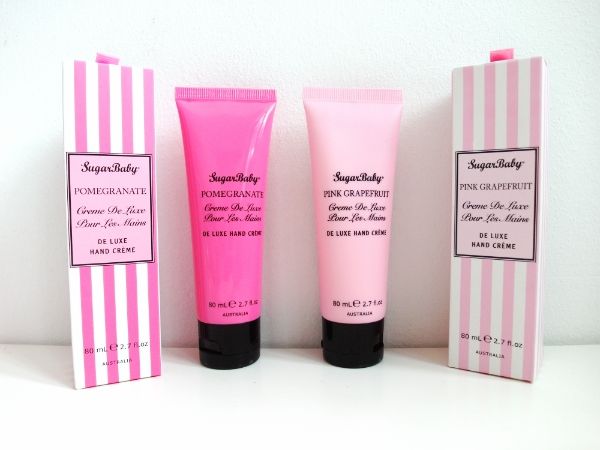 De Luxe Pomegranate and Pink Grapefruit Hand Crème – AUD$9.90
Last but not least, hand creams for
The Beauty Mavens
! Sugarbaby is easily found in most pharmacies around Australia, Cosmetics Fragrance Direct or you can pop over to their website
sugarbaby.com.au
. Inspired from the Aussie beach culture and cutesy pin-up packaging, I reckon their best sellers are the bronzing and tanning products. I haven't tried their products before but hopefuly the girls will like it 🙂
So yup, that's about all! Do feel free to leave a comment should you have any inquiries about the mentioned products or would like to know more about where to shop in Aussie etc and I will try my bestest to get back to you~
X