Event
For more than 65 years, Repetto has been taking its inspiration from exceptional women who achieve the impossible on a daily basis. From principal dancers who defy gravity to young prodigies full of hope, they inspire the dreams of little girls as much as they nourish the search for perfection for the older ones. Recently, Repetto has decided to open a new chapter in its history, one that respects these values. Today it's launching its first perfume.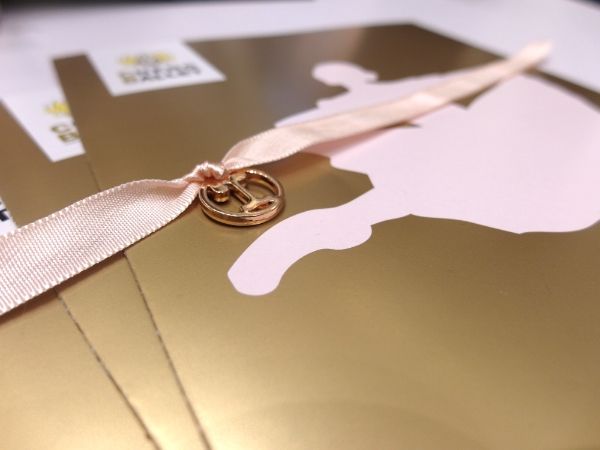 Repetto has now created a fragrance of their very own, an elegant aura, like a ballerina performing an arabesque driven by a subtle signature providing self confidence and lifting the body into the air.. By combining a selection of luxurious and authentic raw ingredients, it smells like musky powdered rose, real quintessence of femininity.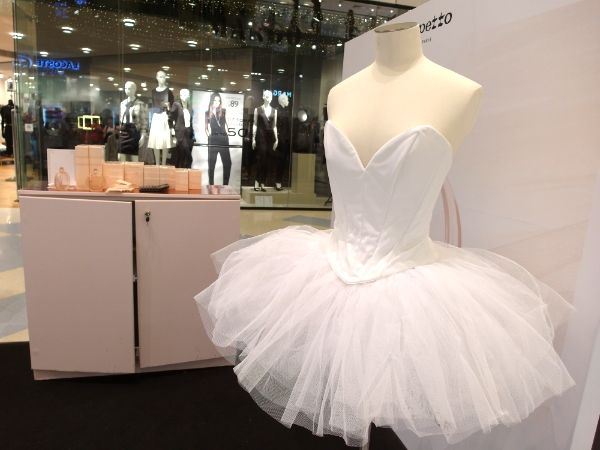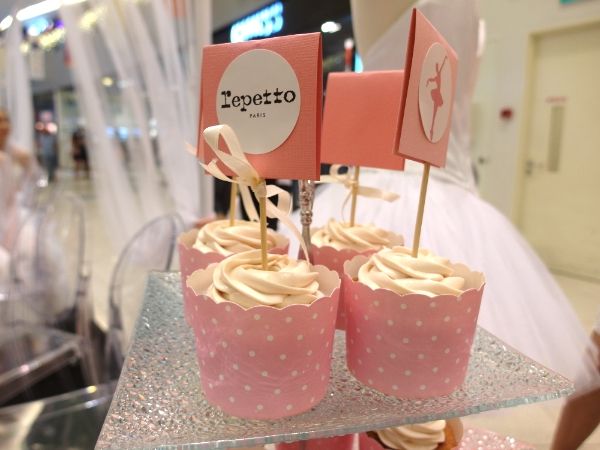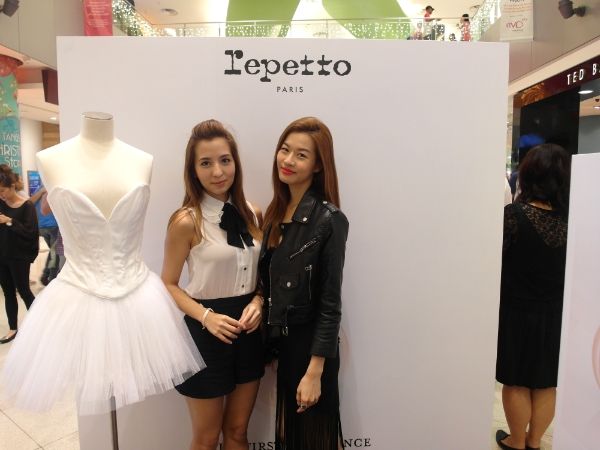 Thanks to Gwen, I was recently invited to the Repetto official launch party at Vivocity, to celebrate the first fragrance by Repetto inspired by French brand's dance universe.
Listening to the interesting history of this elegant brand..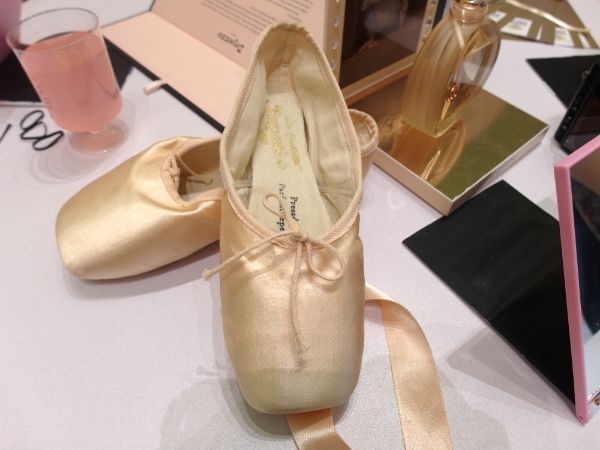 An iconic French heritage, Repetto was founded in 1947 when Rose Repetto decided to design a pair of shoes for her son, the dancer and choreographer Roland Petit. All the dancers at the opera house were seduced by these hand sewn shoes, so they came to get their own shoes made by Rose Repetto, the only person who really understood their requirements. In 1956, Brigitte Bardot gave her a very special order of a hybrid shoe that would give her steps some added elegance – the Cendrillon ballerina shoes that became a legend. The phenomenal success of the ballet and ballerina shoes led Madame Repetto to open her first eponymous boutique at 22 rue de la Paix in Paris and well, with one thing leading to another.. this heritage of grace is now famous worldwide.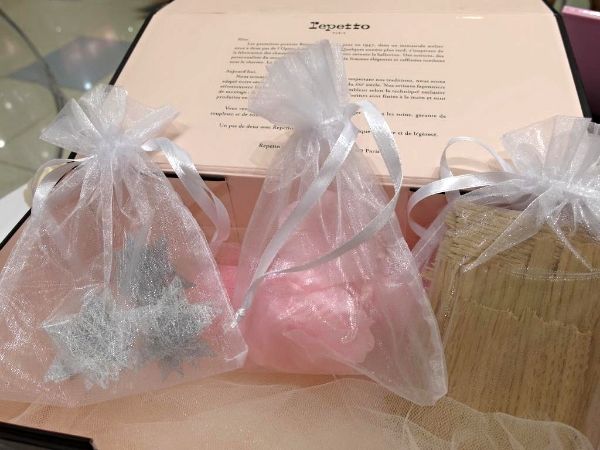 We were also given little sachets of scent in three phases – the top, heart and base. From left to right,
Top notes:
Rose is the fragrance's spine, rolling over the skin like a satin ribbon. A rhythmical choreography that opens with the optimistic entrechats of pear and cherry blossom accords.
Middle notes: The essence of rose fusing with orange blossom is akin to a bewitching floral heart that arches towards the powdery base like a dancer in her partner's arms.
Base notes: The sensual pas de deux between the vanilla pod and the warmth of the amber wood to create absolute equilibrium. A tender, delicate, refined perfume.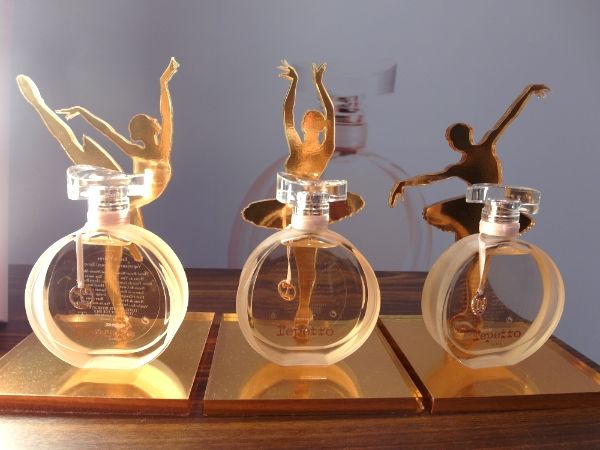 A work of pink glass, between frost and transparency. The powdered case is the exact same colour as the famous Repetto pink, while the bottle that sits
within it bears an identical ribbon to that used on the famous Carlotta ballerina, sealed with the brand's iconic lower case. As for the subtly tinted glass bottle, it seems to have been carved in a perpetual motion. Tapered, rounded but entirely irregular, it seems to have always existed, just like a principal dancer simulates apparent ease through their grace.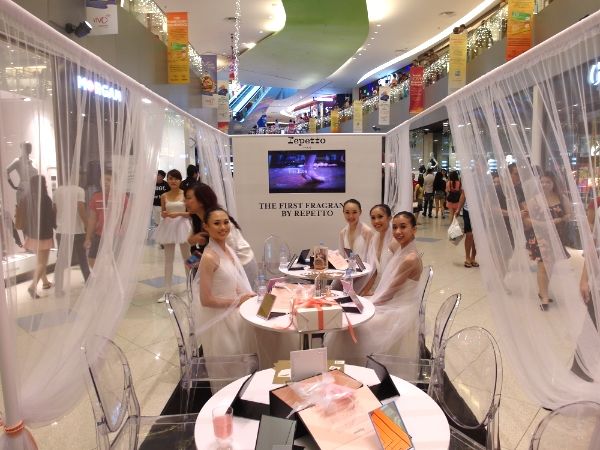 We were then treated to a short ballet by Cheng Ballet Academy
(which kinda brought back fond memories of my Modern Dance days back in secondary school),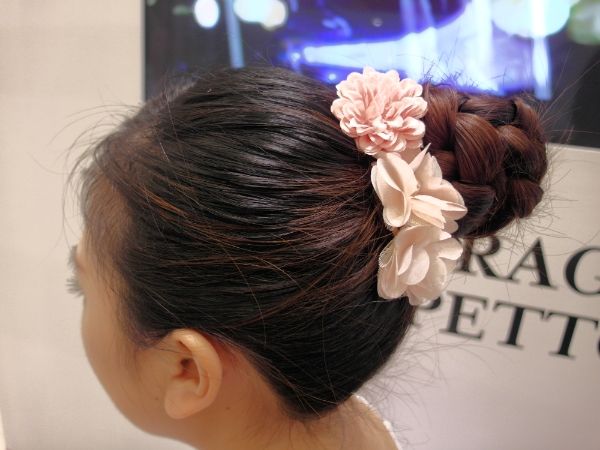 and had a mini tutorial on creating the exquisite ballerina-inspired bun!
Here's mine~
All bun up ♥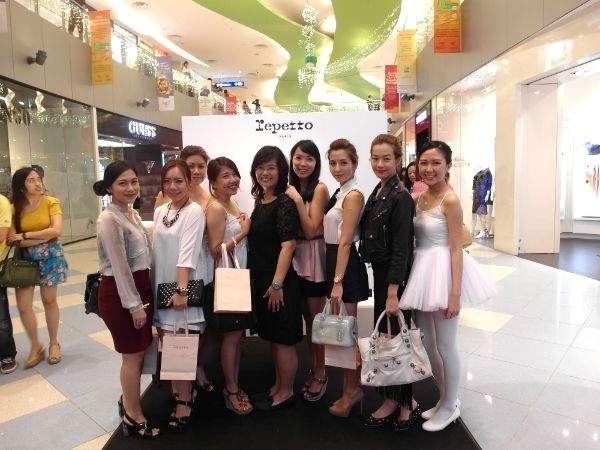 With the lovely bloggers 🙂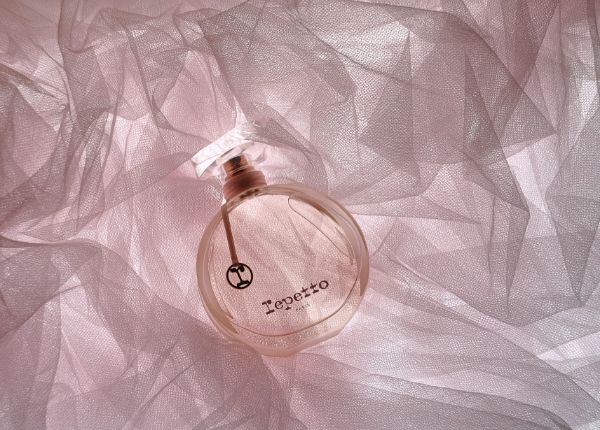 It has been a long while since any perfume had caught my attention but this certainly was love at first sight. Any girl who dreams to be a dancer, at least once in her life, will have a strong attachment to this airy yet strong fragrance, just like a professional dancer would be. Subtle lingering musky scent that is simultaneously fruity and sweet has always been my weakness when it comes to choosing fragrances. Very sophisticated and well-balanced, it sure is a contemporary mix of freshness, strength, and overall prettiness! I also love how it is very long lasting and I just enjoy catching a whiff of it throughout the day; very soothing especially when work gets hectic~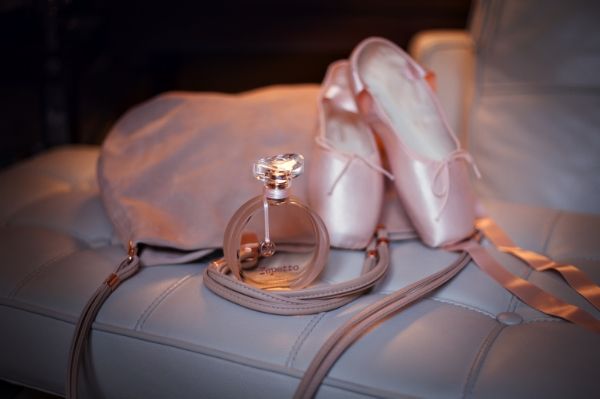 Repetto is available as 30ml ($65), 50ml ($100) and 80ml ($135) EDT at all Sephora stores and the Repetto Boutique at ION Orchard. I reckon it will be a lovely Christmas present for that special lady in your heart if you're still unsure what to surprise her with 😉