Editorial Review
Product Description:
Vitamin Eye Cream for whitening and intensive moisturizing while improving wrinkles around the eye rims. Contains over 10% of 10 kinds of vitamins and plant-derived nourishing, brightening ingredients to help brighten complexion and provides fresh, cool subtle feeling with xylitol.
When I first laid eyes on it, I wasn't really keen on it as it seems to be a balmy texture. And we all know that when it comes to eye creams, it is always better to avoid the rich creamy/balm types so as to prevent the growth of milia seeds. It has this faint vitamin C chewables scent and the texture is surprisingly very lightweight and absorbs really quickly into my skin! Although this product is to be used on eye areas, it can also be applied to freckles, liver spots and wrinkle around mouth.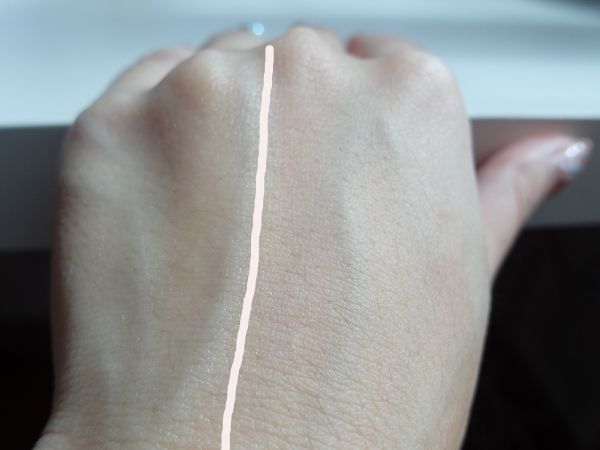 (BRTC Bright Eye Vitalizer Cream was applied on the left side of my hand)
It feels cooling & soothing when applied, but no results were seen during my one week trial. I would keep this in my travel pouch though as the good thing about it being in this convenient stick packaging would mean that I don't have to worry about product leakage. Honestly, I don't see myself using this in the long run as I don't find it hydrating and effective enough for my hopeless dark eye circles.