Event
I am always marvelling at Majolica Majorca's commercials – ever so whimsical with my favorite kinda tune (my bf calls them "circus music" -.-)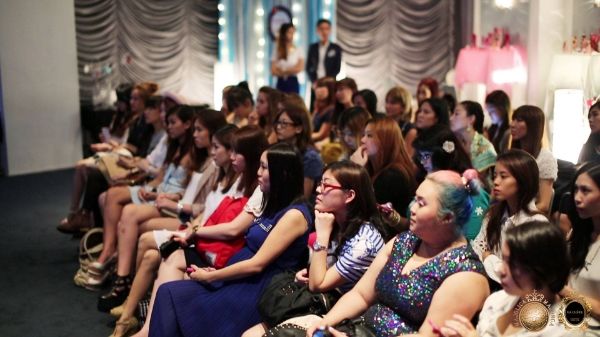 In the wintery world of
Forbidden Beauty
where specially handcrafted glitter birch branches lay, snowflakes of various crystal shapes fell, and silver stars hung;
Majolica Majorca
unveiled its winter collection, Chapter 39 「Pure Play」, together with its final 10th anniversary limited edition compact palette, 'The Little Humming Book IV'; while
Ma Cherie
introduced its limited edition 「Winter Floral Hair Fragrance」.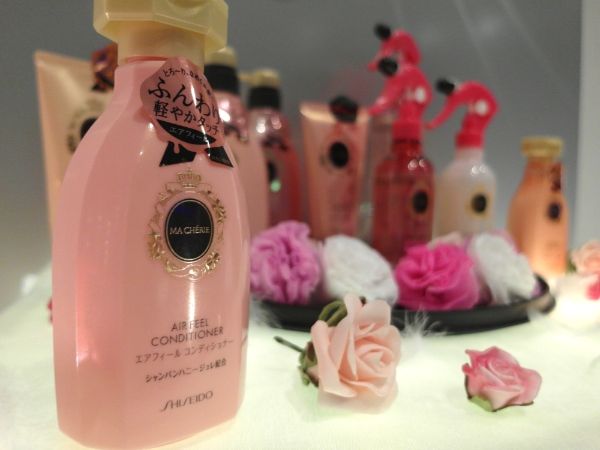 Ma Cherie products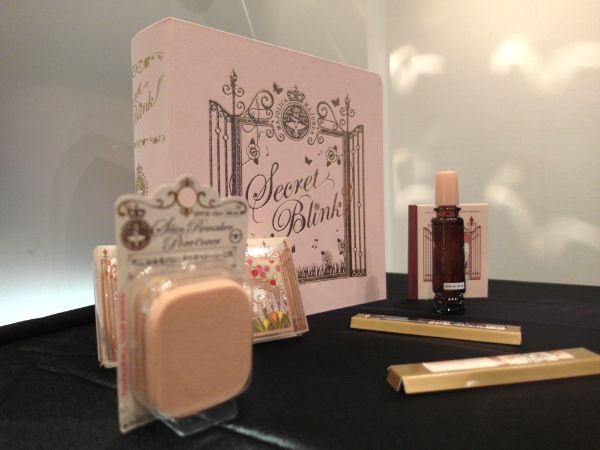 Majolica Majorca Chapter 36 「Secret Blink」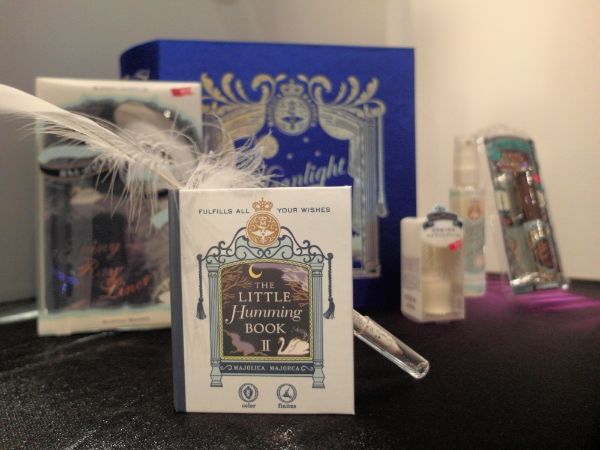 Majolica Majorca 37 「Moonlight Virgin」
Majolica Majorca Chapter 38 「Fantastic Fantasy」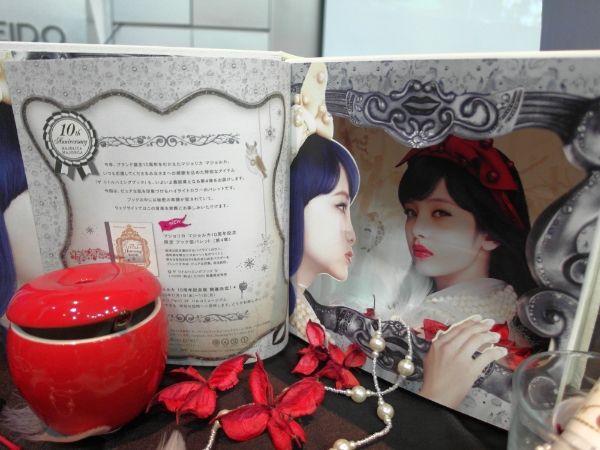 Majolica Majorca Chapter 39 「Pure Play」
This season,
Majolica Majorca
aims to create the flirtatious innocent look – Bold and rich-toned color to accentuate the feminine eyes and lip features to create a pure and natural finishing.「Pure Play」also suggests the imagery of a world where desires, intrigue and truth are reflected.. The Little Humming Book IV is part of a series of 4 limited edition palettes launched in conjunction with
Majolica Majorca
's 10th anniversary. It comes with the chapter's beautiful notes and a unique eye shadow palette that can be double up as a highlighting powder too. It can be applied lightly over the face to add shimmer and helps eliminate sebum for a long-lasting refreshing and pure finishing.
The Meltysnow Hand Cream contains moisturizing ingredients such as raspberry and rose extract. It easily blends into the skin, leaving a silk smooth touch with no sticky after-feel.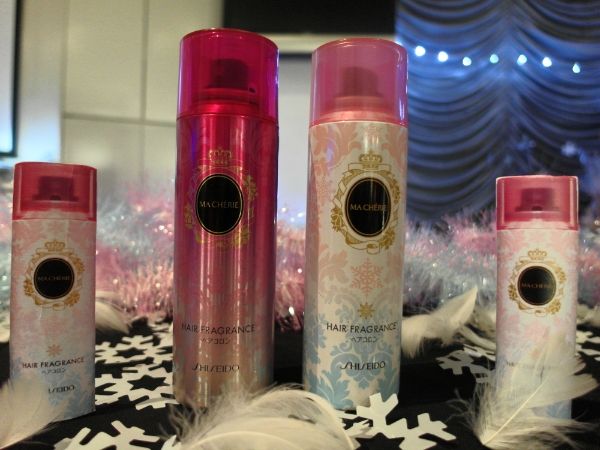 What I brought home…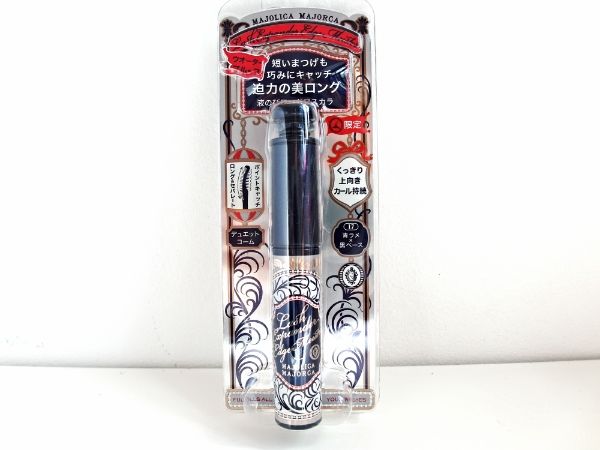 In addition to the exceptional lengthening fibers and speedy dry oil found in Majolica Majorca mascaras, the new 'Lash Expander Edge Meister 17' is formulated with gloss oil and blue lame specks creating a beautiful glittery blue star-dust like effect! Perfect for the upcoming parties don't you think?!
Another new product is the Rouge Majex that comes in two mesmerizing forbidden red shades. I was given the
Poisonous Apple
that is much darker and gives off a more subtle look as compared to the Pure Apple which is bright and loud.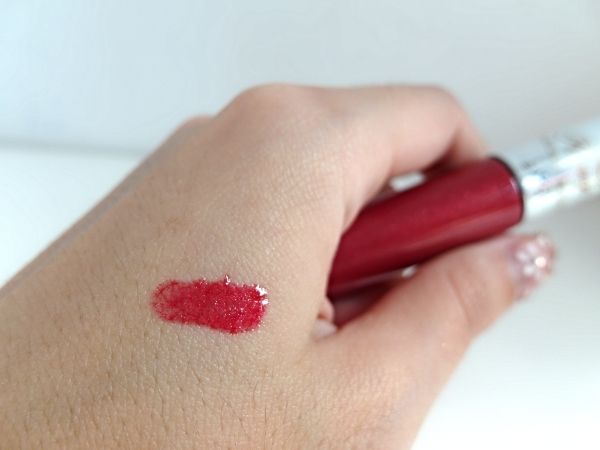 Swatch for Poisonous Apple
Anna was wearing Pure Apple on her lips 🙂
Ma Cherie's limited edition 'Winter Floral Hair Fragrance' not only prevents and eliminates odours, food and tobacco stench, it also hydrates hair cuticles. Adding on to its distinct romantic floral and fruity fragrance, this hair fragrance embodies the scent of the Ma Cherie winter flower with green apple, red apple, pear, lychee top notes; and davana and rose for middle notes. I love the sweet scent of this and thank goodness it wasn't as overwhelming as I thought it would be.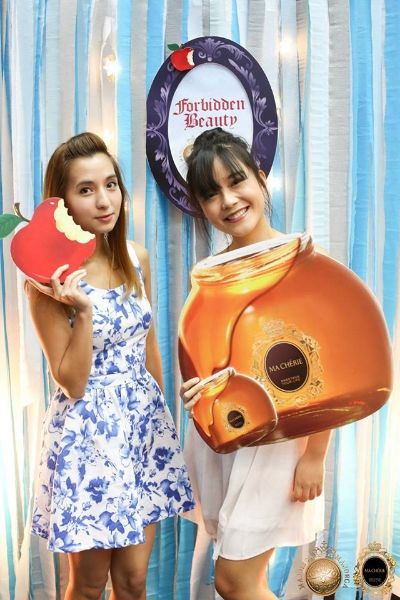 Intrigued? Go get yours at selected Watson stores today 🙂