And this kinda marks the last blog post for my Adelaide trip.. I did stay an extra 2 days but we were just running our errands and helping sis with her stuff. So what else to end this series than to blog about the highlight of every holiday trip : SHOPPING!
✿ ✿ ✿
Dumpling King
5/85 Grote St (Entrance of Chinatown)
Adelaide SA 5000
08 8212 1886
But first up, breakfast with my family at my favorite dumpling restaurant as an undergraduate! Generous portions of vermicelli and dumplings enough to last me for two meals, it used to be something I love indulging in once a while 🙂
✿ ✿ ✿
Harbourtown
727 Tapleys Hill Road, West Beach
South Australia 5024
08 8355 1144
www.harbourtownadelaide.com.au
After a filling meal, I met up with Joyce and Yohey for our long awaited shopping spree at Harbourtown! (The food is almost inedible in Harbourtown so it is always important to have a heavy meal before venturing off to shop) Lots and lots of shops at marked down/factory outlet prices, I never fail to spend a bomb whenever I am here. 2 pairs of havies for AUD30, at least 50% savings for ForeverNew, Adidas, NineWest, Supre, Dotti and most local brands… how can anyone ever resist?!!
Shopping haul for 3~
But this time round, I really restrained myself that made sure I spent no more than AUD150 in Harbourtown. I did spend a bomb on organic skincare when we were back in Rundle Mall though.. more of my shopping hauls in tomorrow's post (w my first solo video, eeks!). And surprise, surprise~ I didn't buy any Nine West, Joyce did. She is a worse impulse shopaholic than I am, Yohey san and I spent quite a huge effort dissuading her from purchasing heaps of clothes…
We are the Adidas girls :)) Bought it only because my Kako chan requested that I buy it for our friendship and so I did~ I know that the picture on the right is rather unflattering but I just have to post it up! I am wearing kids size M whereas Joyce insisted in wearing kids size S.. we practically bickered non-stop inside the Adidas store with me advising her to stick to size M because as you can see it is slightly too small on her! But no, she just had to choose kids size S to prove a point that she can fit into it -.- Yohey san and I eventually relented on one condition that she doesn't change her mind, ever. Not a very good choice on our part cuz she spent the rest of the day flaunting to everyone we met that she cld fit into kids size S… lol, miss your silly antics sweetie.
✿ ✿ ✿
Ming's Steamboat
301-303 Morphett St
Adelaide SA 5000
08 8410 0188
Ended our day at one of the best Chinese restaurant in Adelaide with my favorite kitchen bros who cancelled their shift and plans just so we can hang out before I leave.. when there is fun, these two will definitely always be there to pull us in!
My kitchen brothers~ Love them for always leaving my fave food aside just for me 🙂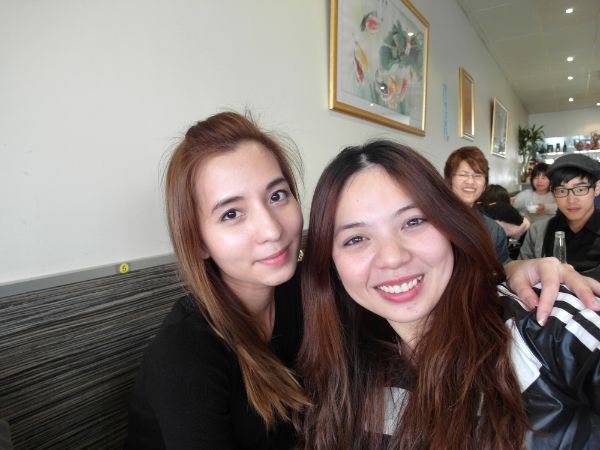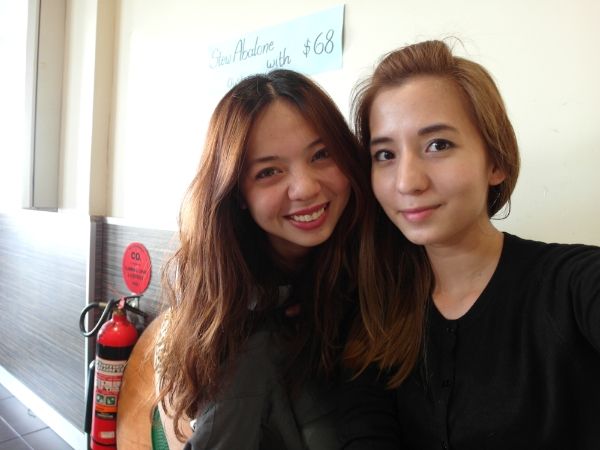 The jellyfish cold dish is the best ever! Have yet to find any place in Singapore that serves one as good as this..
Signature pork dish so soft and succulent, the meat just easily falls apart from its bones
Pickled vegetables with fish soup.. a must-order every time I'm here!
Claypot chicken w yam.. so yucky I don't know why I allow Joyce to order this -.- lol
Another so-so dish :/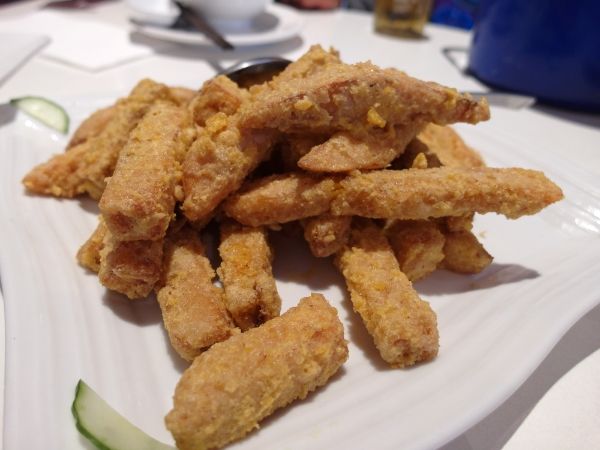 Pumpkin with salted egg yolk! Oh how much I crave for this right now 🙁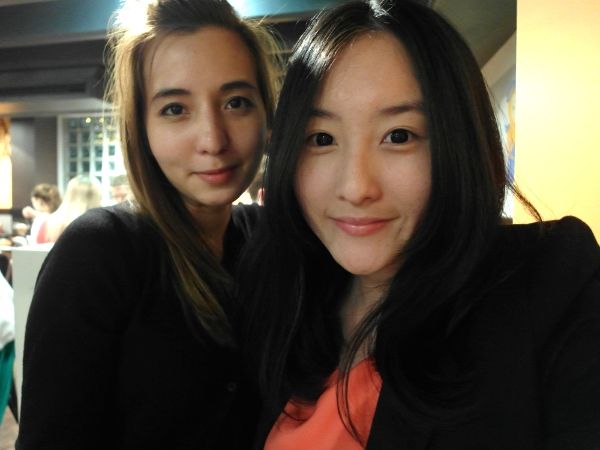 Met up with my dearest Ruby for a good catch-up after dinner before I flew off.. it has been ages since we've met up and I've missed her so! Meet up when you're back in Msia love 🙂
✿ ✿ ✿
Bacchus Karaoke Bar
128 Grote Street
South Australia 5000
08 8410 8401
www.facebook.com/BacchusKaraokeBar?rf=172717952746681
As usual, the 2 boys wouldn't let me leave without having some good old fun so they waited for my date with Ruby to end before rounding Joyce and I up for a K-session to sing our hearts out! This Karaoke Bar is opened by Koreans so most of the songs are in either Korean or Japanese… K-Box at Hindley street has a much better variety of English and Chinese songs 🙂