Sponsored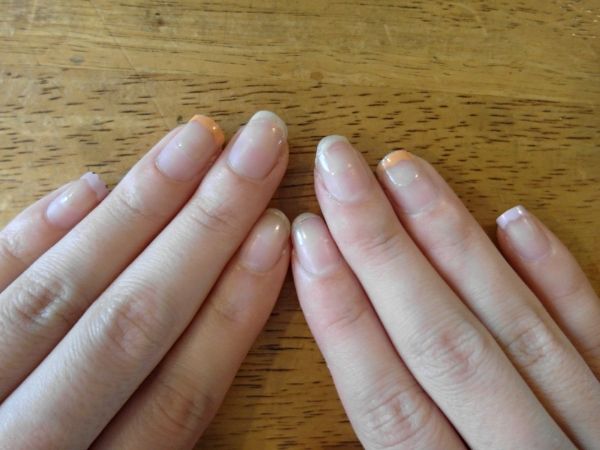 My disgusting unkempt nails and leftover kitties from my bad habit of peeling.. it has been 2 mths and amazingly some are still stubbornly intact! I resisted doing anything to my nails 2 weeks prior to my appointment with Trina as I want you guys to see how awesome she is.
Tadah! Freshly manicured from the expert's hands ♥
You can't really tell from the picture but the crystals are super bling in real life! Trina told me that it is because they are swarovski crystals! Even though they are more expensive than the average crystals, she believes in giving the best to her customers 🙂
If you have been following Trina's social medias, you would have realize that she is extremely good with everything floral. I wanted something classy for the upcoming wedding events I would be attending without going over-the-top, so I expressed my interest in getting my nails donned in florals inspired by my one of my favorite perfumes –
Daisy by Marc Jacobs
. Trina, however, decided to up a notch by making it even more unique.. girly daisies with a hint of glam blings on the accent nail! And I was sold. This set of nails perfectly expresses my personality and fashion style: girly on most days and glamorous on special events.
One week later
You will be amazed to know that I have been going about doing my daily chores and not a single one out of the 50+ blings dropped (I actually counted them.. lol). Yup, not even one! I am super amazed at Trina's magic hands; I have been to several manicurists and not once did my blings last for a day despite being so delicate with them.. yet here I am, being absolutely rough to the point of pillow fighting with my fats and they are still happily staying put on where they belong. I'm so sorry for even doubting you for a second about the blings Trina, you were right afterall!
Check out more of Trina's work on her blog and instagram. Her rates are really affordable and worth every single cent of your moolahs~