Just like the rest of Australia, it is always better to rent a car if you want to explore the prettier parts of Adelaide. Don't ask why but we tend to choose Hertz ultimately and not once have they failed us 🙂 Dad insisted on travelling all the way to Victor Harbor on Day 2 of our trip, despite it being realllly windy and cold, just so he can satisfy his German hot dog cravings! Which we secretly love it too, with the curry mustard and sauerkraut… its only available on weekends though.
Victor Harbor is all about nature views and wildlife encounters, oh yes and of course, the infamous crazy strong winds. It's here that you'll find the little penguins of Granite Island and some of South Australia's best beaches for surfing! Take a horse-drawn tram or walk across the bridge to Granite Island and absorb the stunning sea views; it takes about 1-2 hours to walk around the entire island but my family always have so much fun doing so..
✿ ✿ ✿
Victor Harbor
The Causeway (opposite Warland Reserve), Victor Harbor
South Australia 5211
1800 577 094
www.tourismvictorharbor.com.au
The one and only German Hotdog stand in VH~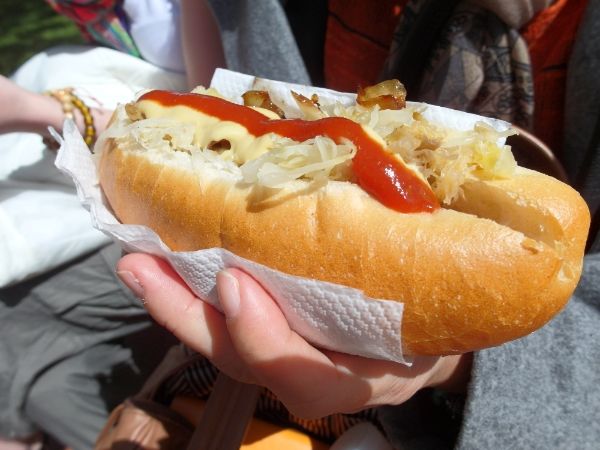 Yummy ♥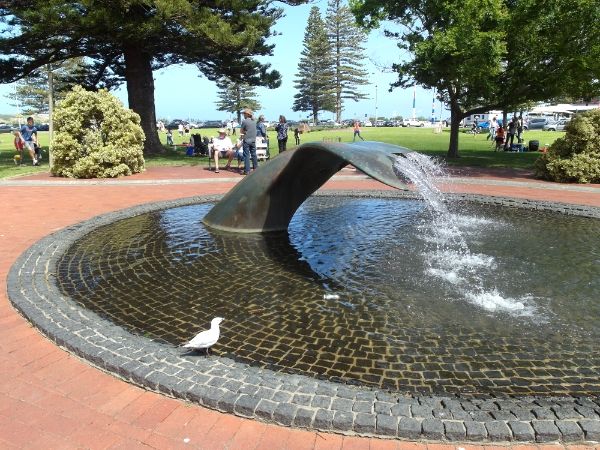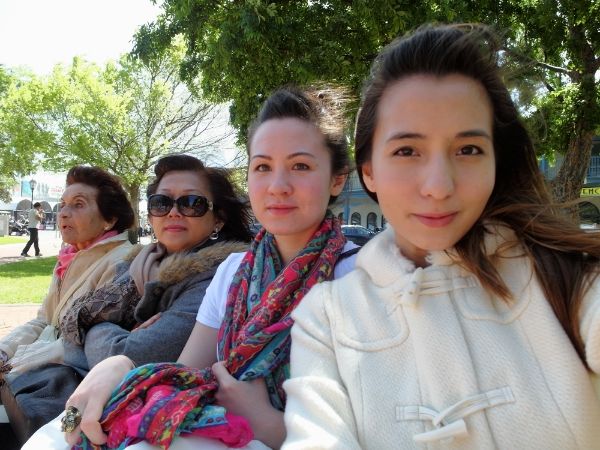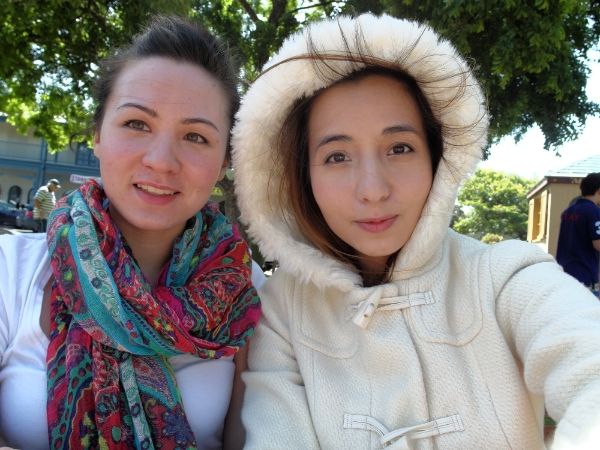 I won't stop complaining about the horrid VH's wind (akin to Scottish weather) to the point that the eskimo hoodie has to be up all the time to cover my poor ears.. I tend to get a really nasty migraine when the wind is too strong and I suppose my messy hair just says it all -.-
Beginning our journey into Granite Island by foot~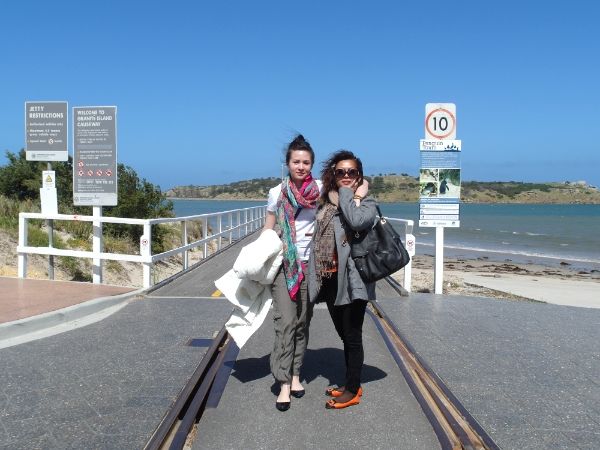 Here are my supermodels :B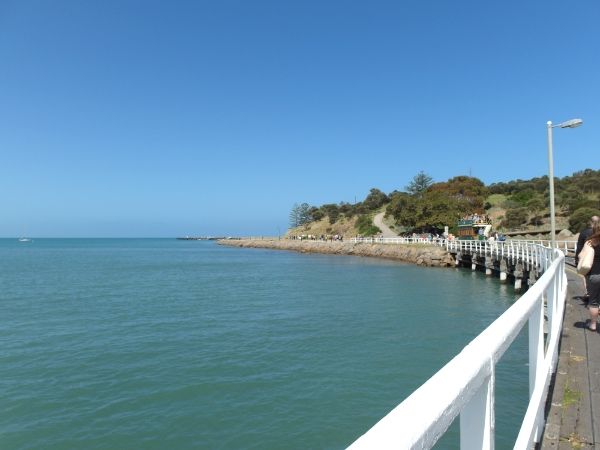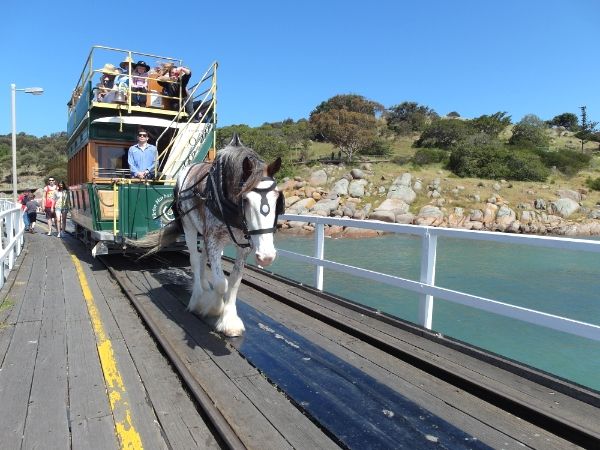 The horse-drawn tram!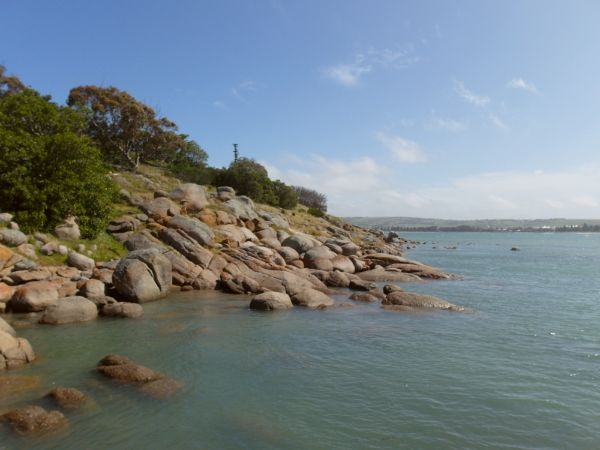 Heaps of scenic/nature shots from now on 🙂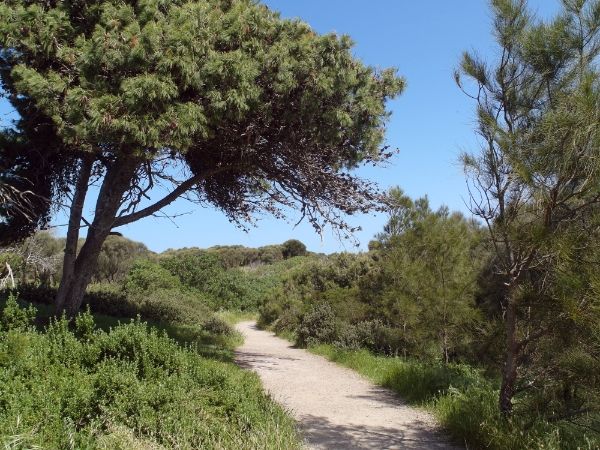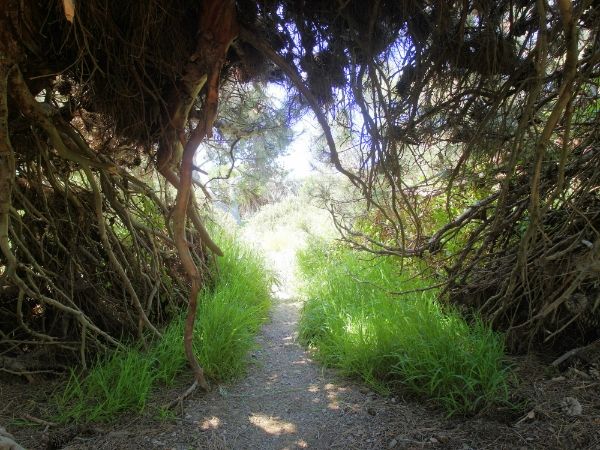 Caught you daddy~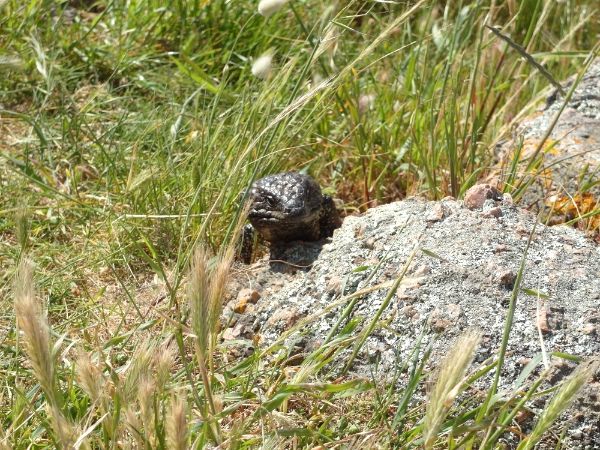 Why hello cutie!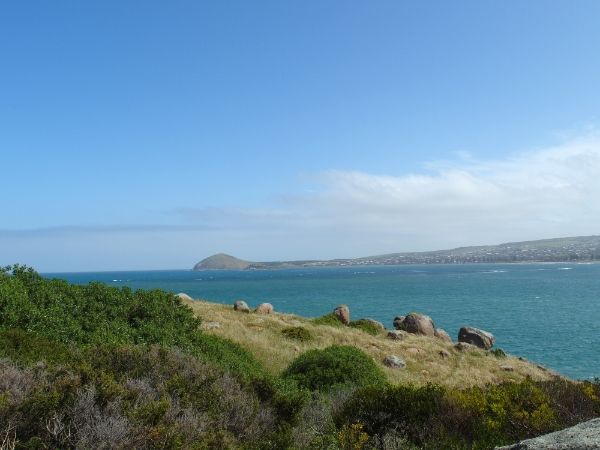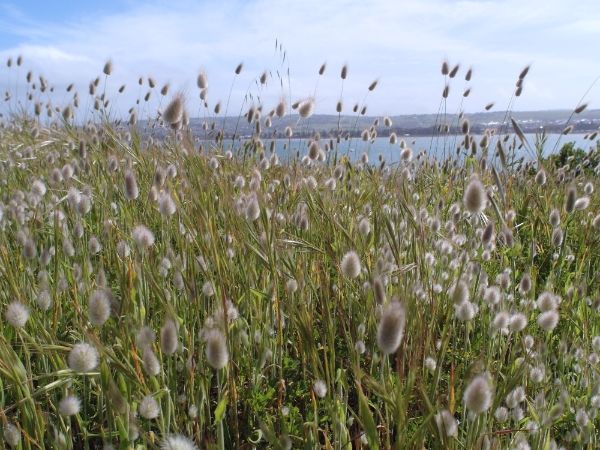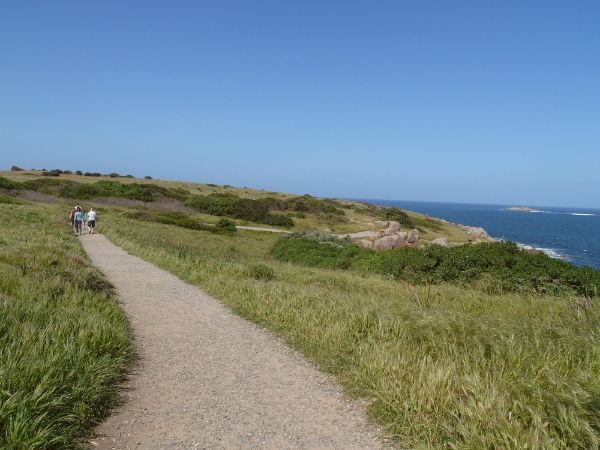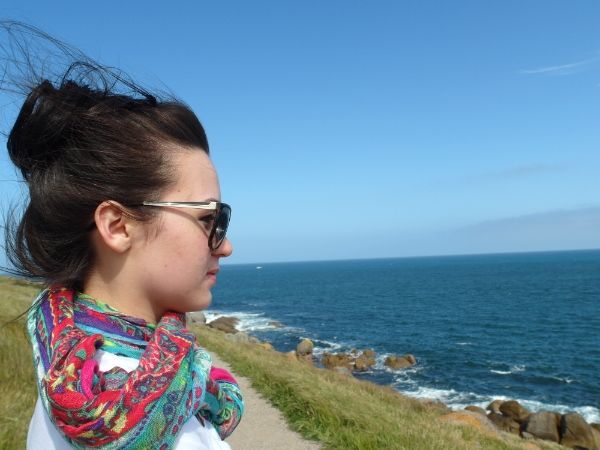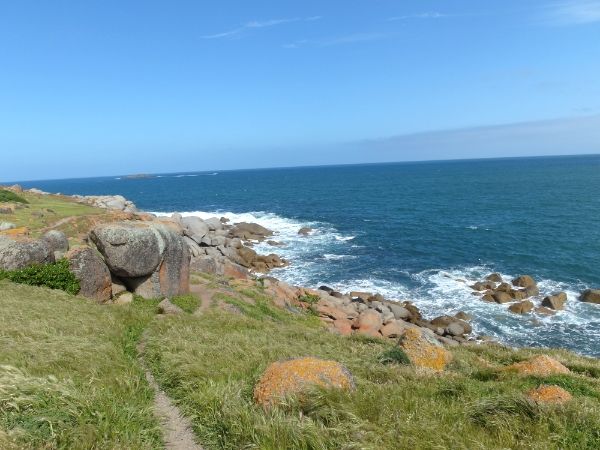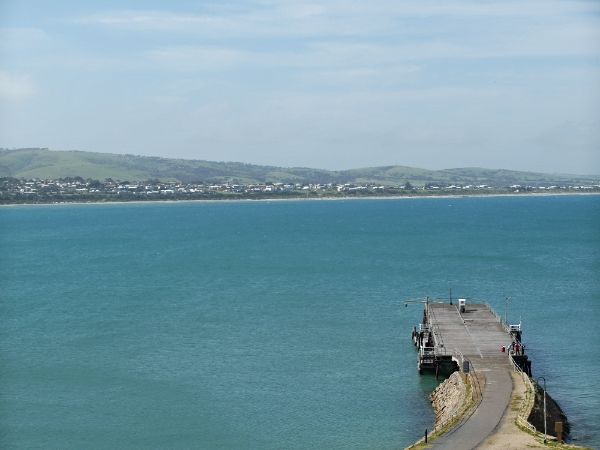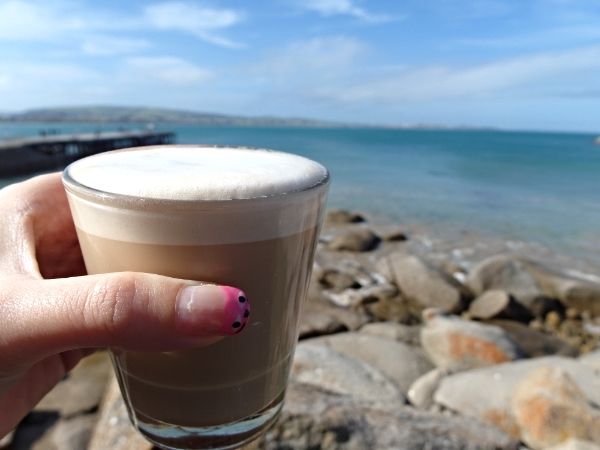 A hot cuppa Chai Latte to reward myself.. I reckon Aussie has better Chai Latte than Singapore actually.
✿ ✿ ✿
Marryatville Pizza Bar
236 Kensington Avenue, Marryatville
South Australia 5068
+61 8 8332 5827
www.marryatvillepizzapan.com.au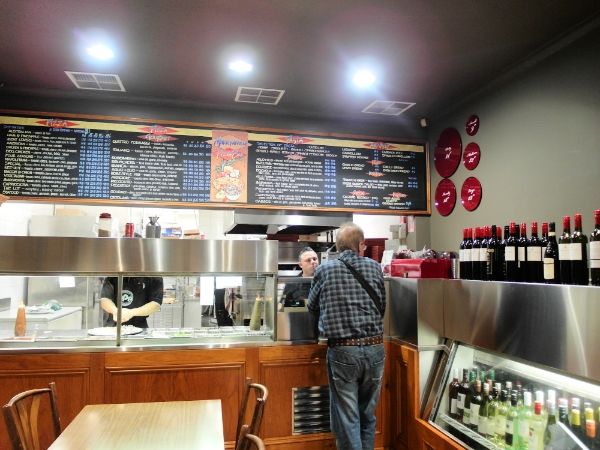 Next up is another family favorite introduced by my guardians, Liann & Raymond. Hidden in the suburbs, this treasure trove is one in a million. It's a family business and a hot favorite among the locals. Best pizza in Adelaide and the seafood pastas are to die for! Also, if you are going to dine in make sure you book a table because it gets busy very quickly and is always full! Very homey Italian style and the friendly owner is such a darling 🙂
My dad loves their capricciosa pizza so much, he can finish them all by himself. No kidding.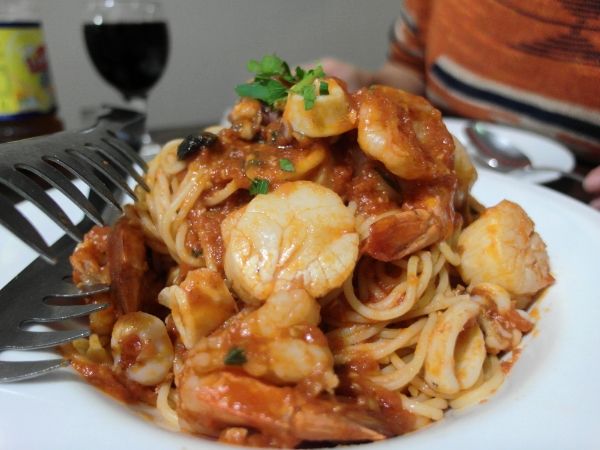 Liann and my mom's favorite marinara pasta – generous topping of seafood and tomato sauce, you can just taste the freshness of them both!
Marinated Italian chili that we just can't get enough of, it has to go along with all our pastas!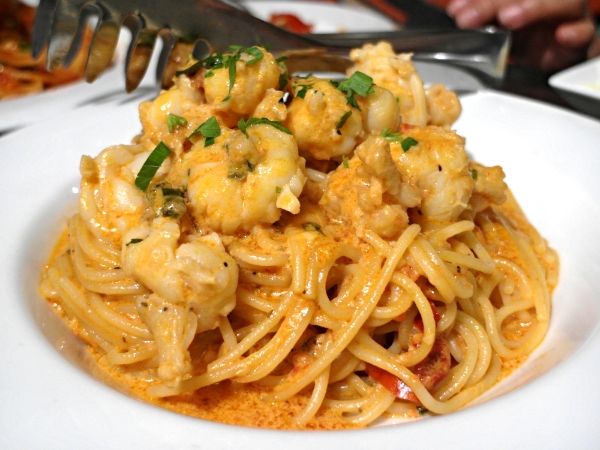 And this lobster pasta just won my heart hands down.. the mere sight of this picture gives me hunger pangs.
I think it is a new item in the menu as I don't remember seeing it beforehand but trust me, you HAVE to order it!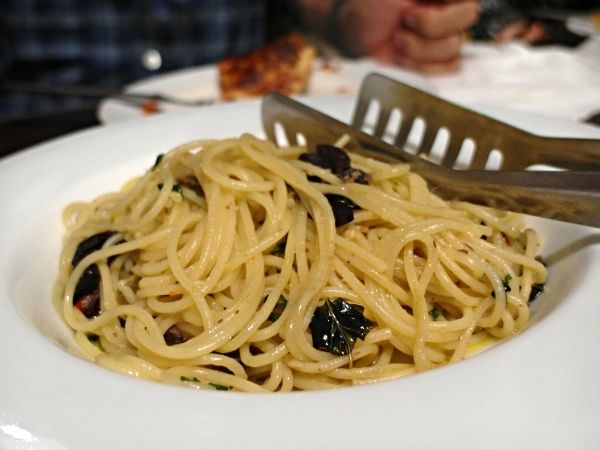 The aglio e olio was sadly the most disappointing of the lot.. I have had better ones elsewhere.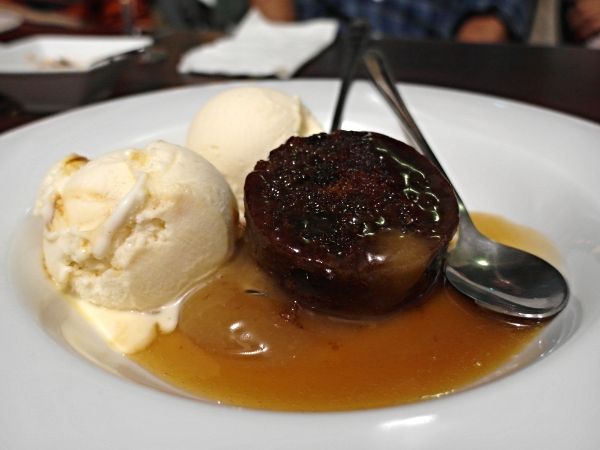 Sticky date pudding to end the night, my fave dessert in Aussie 🙂
✿ ✿ ✿
La Boheme
36 Grote Street, Adelaide
South Australia 5000
+61 8 8212 8884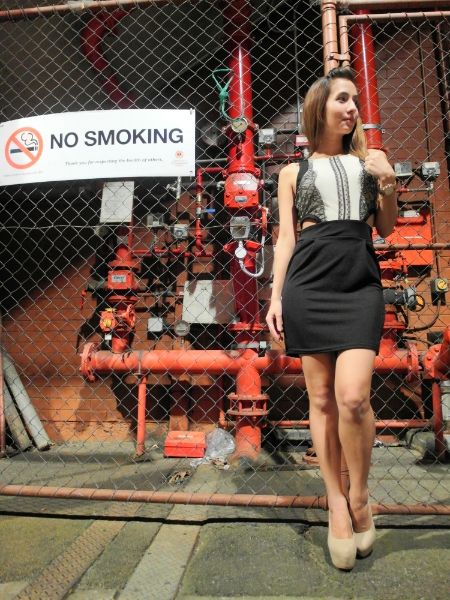 Some ootd shots whilst we were on our way to drink 🙂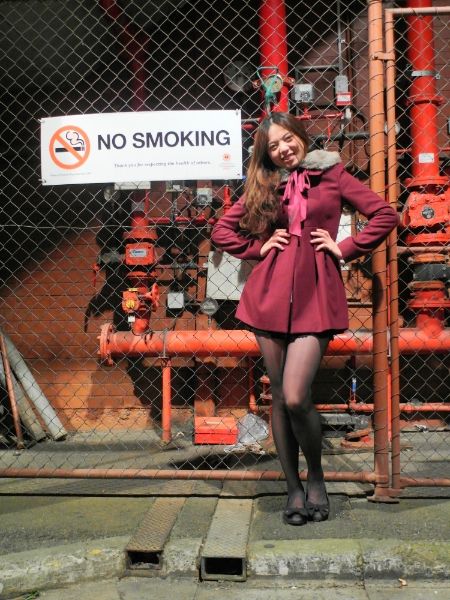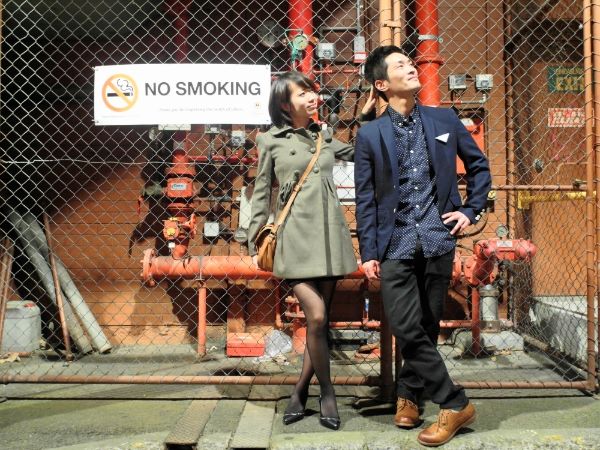 Their attempts to mimick my oftd poses.. lol!
This is by far one of my utmost favorite bars in Adelaide. Tucked in between a shoe repairers and a Korean healthcare shop, this would be the last place you'd expect to find something straight out of a fantasy image of a slightly vintage left-bank bar in Paris. They have live music shows – from the Jazz to Burlesque to Hipster music. The staff are super friendly and they have the most exotic cocktails menu, there is just so much to love about this gorgeous cabaret bar..
Spot the unique the wine bottle chandelier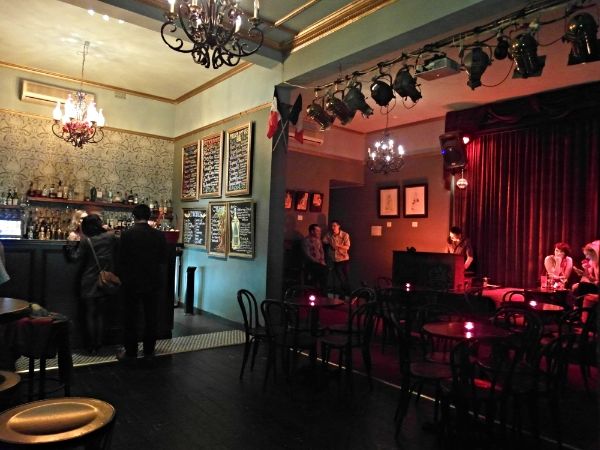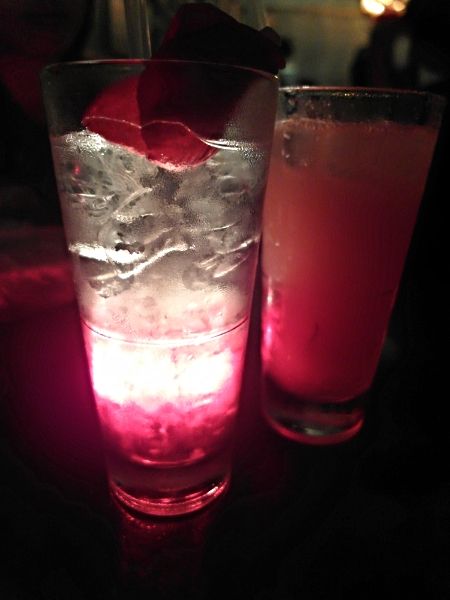 Our awesome cocktails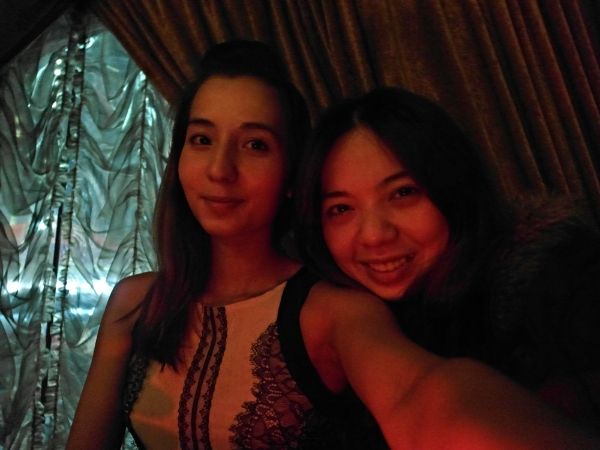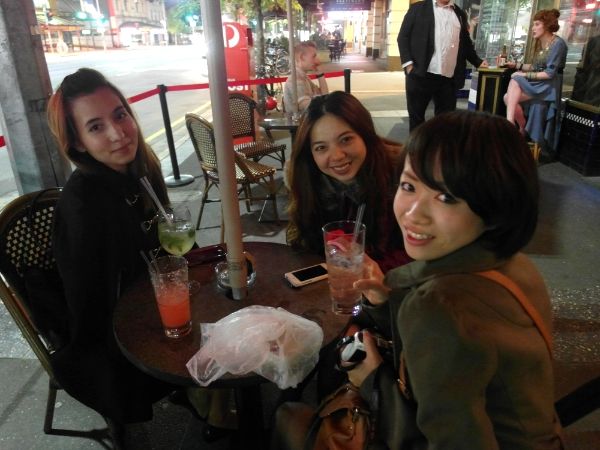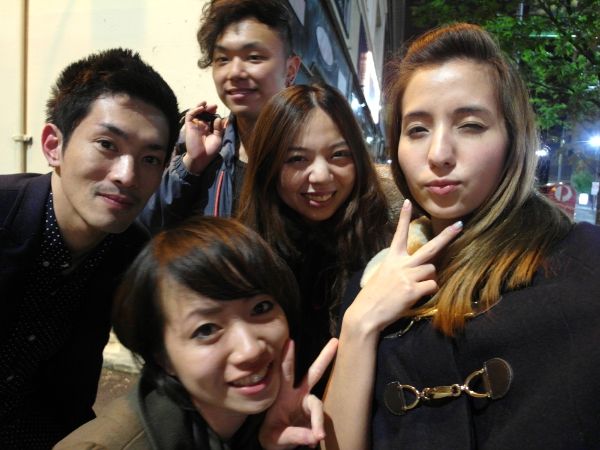 It was an early night for us as we have planned for a mini roadtrip the next day~