Preparing to jet off to Adelaide in my comfy outfit.. here's me with mommy and oma; not hard to see where I get my features from 🙂
I won't reckon Adelaide as the most interesting city to travel to for most people but if you would like to take a breather from the metropolitan cities w/o it being too backward.. then the laidback lifestyle here will be good for you. It has also been voted as the most liveable city in Australia and recently ranked by
Lonely Planet
as one of the top 10 best cities to visit in 2014 🙂
✿
Plane tickets
✿
If you are willing to spare a few extra hundreds, I would reckon travelling via
SQ
. Fatty used to fly down under via budget airlines to visit me but honestly the discomfort for a 7 hours flight with transfer is really not worth saving up for. I vividly remember the first time he flew to see me but Jetstar was delayed for at least 12 hours, he missed his connecting flight from Perth and we have to forked out extra $400 just so he can finally reach Adelaide. All the fuss to save a few hundred bucks that was ultimately spent eventually, might as well pay for a comfortable smooth trip that brings you straight from Point A to Point B.
You can try Qantas too but the seats are too small and very bumpy… Another recommendation would be to take Emirates from Singapore to Melbourne (perfect excuse to stopover and travel too!) before flying to Adelaide, or vice versa; whatever that rocks your boat!
✿
Accommodation
✿
If you're travelling alone or with a group of friends (who don't mind the slight possibility of slping separately), you can try some of the backpacking hostels in Aussie – they are often clean, safe and you get to safe heaps! When I was exploring Aussie as an undergraduate, it was either crashing with my girlfriends living interstate or
YHA
🙂 The staffs were heaps helpful and friendly. Hostel's security is super good. And more often than not, they are located near the cities making it really convenient to travel around.
If you're travelling as a couple or a group of friends, you can also consider service apartments. They are generally clean, spacious and really affordable. In Adelaide, we tend to stay in Franklin's apartments. The rooms are big enough to accommodate up to a family of 5 (1 queen size bed, 1 single bed, 1 queen size sofa bed). Since breakfast is not included, we tend to pop by Central Market to stock up on the local produce like fresh fruits, yogurts, breads etc (which was what we did on Day 1) and prepare our own breakfast and coffee every morning 🙂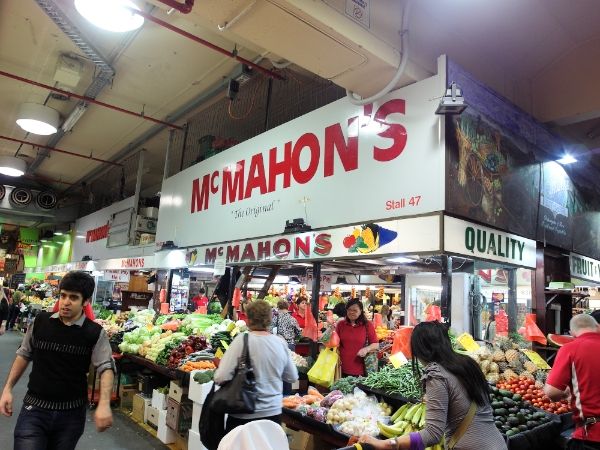 A peek into Central Market..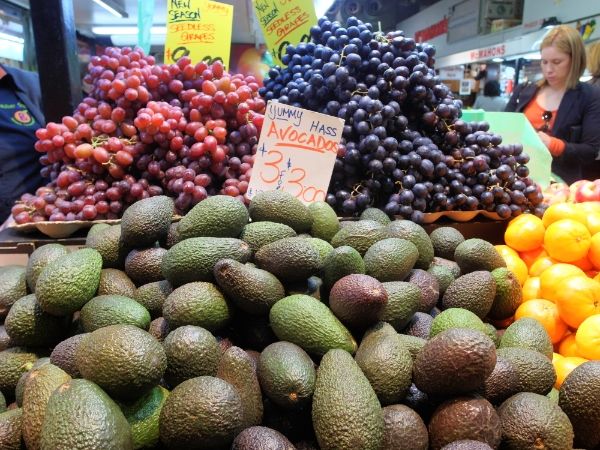 Avocados are so cheap here, I used to make healthy avo + strawbies milkshakes on a weekly basis!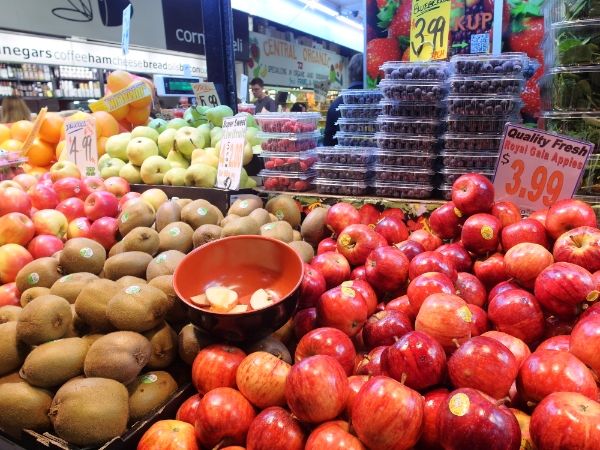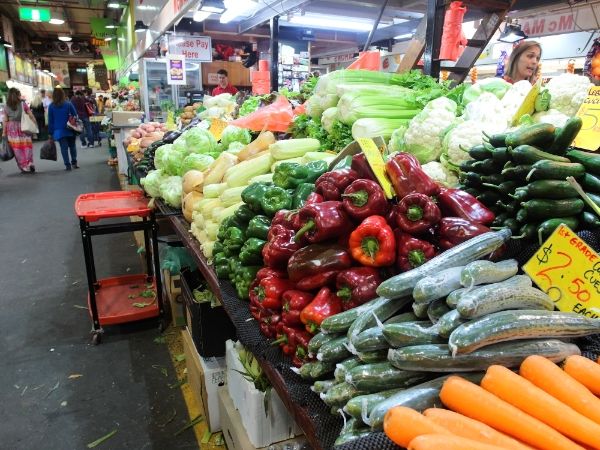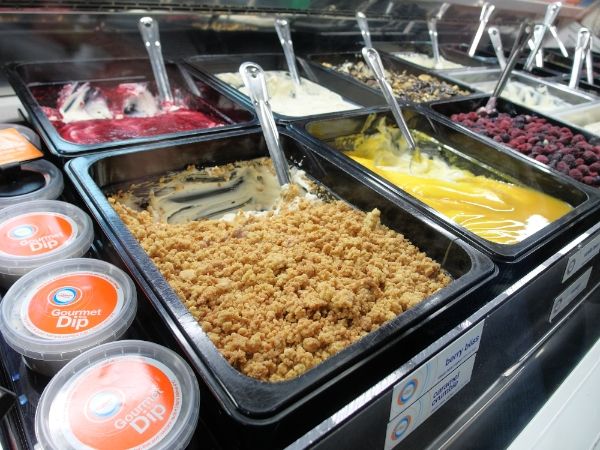 Yogurt lovers will love The Yogurt Shop! My favorite is always the banana shortcake with caramel 🙂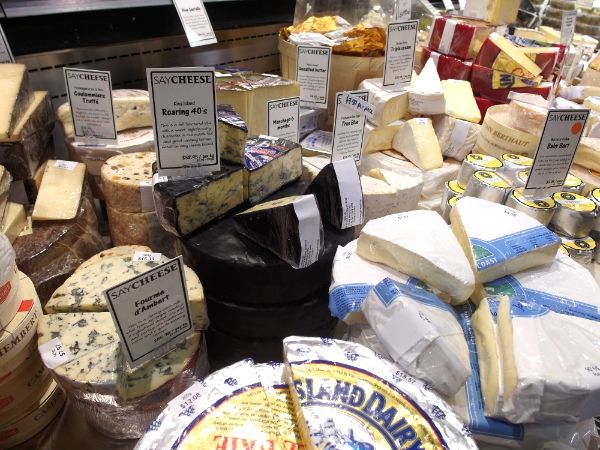 ✿
Food
✿
Which reminds me of an important point – bringing food into Australia, or rather, don't bring any food in! For one's convenience sake, just don't bother bringing any when travelling down under. They are really strict at the immigration, my dad's favorite 3-in-1 coffee powders were thrown in the bin just because it was made in Malaysia despite buying it in Singapore. Fruits and vegetables from abroad will go straight to the bin, even if you got it in the plane. To sum it up, there are just so many rules and regulations to adhere to – you will also have to spend extra time getting your luggage checked and your food have a 70% chance of being chucked into the quarantine bin. Therefore, I reckon it is better to just avoid it entirely than to go through the amount of hassle trying to satisfy those rules… not like it is impossible to find food for your daily needs anyway. You either go to their supermarket chains, the farmers markets or Chinatown (every Asians fave place.. I wouldn't have survived in Aussie if Chinatown cease to exist, lol).
✿
Skincare & Clothings
✿
Packing for Adelaide's weather is simple… the climate is dry all year round, regardless of season, so always always make sure you have heaps and heaps of moisturizers and sunblocks to get you covered from top to toe! Lip balm, deeply hydrating moisturizers, body butters, laneige BB Cushion (hydrating and SPF 50+)… whatever you can think of to keep your skin from drying out, just pack it.
People here aren't anal nor judgmental when it comes to Fashion as compared to most places. You can be a guy and walk around in a thong + fish net stockings and no one is going to bat an eyelid and start "stomp-ing" you. I used to dress down and even made fashion boo-boos with my bra straps showing and all but who cares, it is one of the rare cities where comfort dressing is the norm and people hardly stare. Party dresses are meant for wild nights… the girls really dress to kill from Thursday to Saturday nights to hit the clubs, so just grab one or two of those will do (just in case).
✿
Internet Access in Aussie
✿
Unlike Singapore, there isn't much WIFI hotspots around and it can be a real pain if you were to solely rely on that. So spare yourself the hassle and get the
$2 Days 4G Ready plan
with Optus! It costs $28 and is valid for 2 weeks (they charge $2 a day for data usage) and unlimited standard talk to any Aussie network. Super convenient for travellers who are social media addict and needs to use that to plan my trips and make some bookings. Just remember to get your passport ready and you'll be all set to purchase one 🙂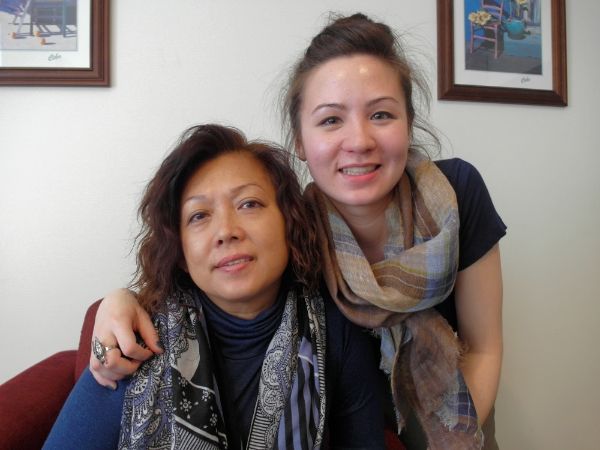 Hello sister!
I hope I didn't bore you guys with the nitty gritty so far! This trip, we didn't travel around to much places as our main itinerary was to spend time with my sister (and my friends~) and pack 80% of my remaining stuff in Oz back to Singapore.. and what can I say, packing is a bitch! I wake up and fall aslp to my mom packing and unpacking my luggage every single day to make sure majority could fit into it -.- Furthermore, we had our oma in tow so her comfort should always come first since it isn't easy for a woman her age to move ard freely like we do.
I am however thankful to my family for being so understanding at the fact that meeting up with my mates was as important as spending family time together.. I tend to spend my day with my family and night with my mates (no nagging for coming home late as long as they acmpy me back, phew) which was exactly what happened on the day we landed!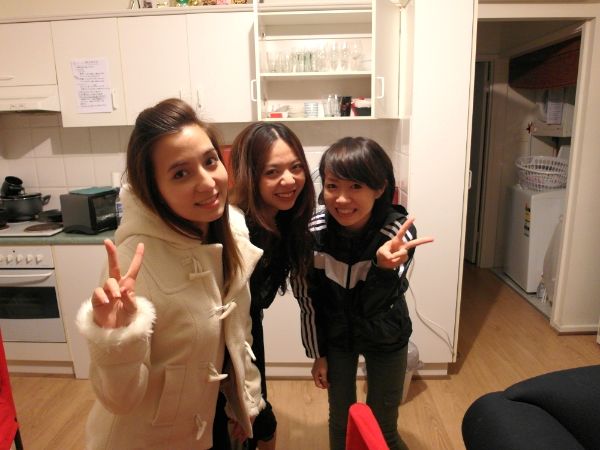 Over the moon to finally meet my girls after a year!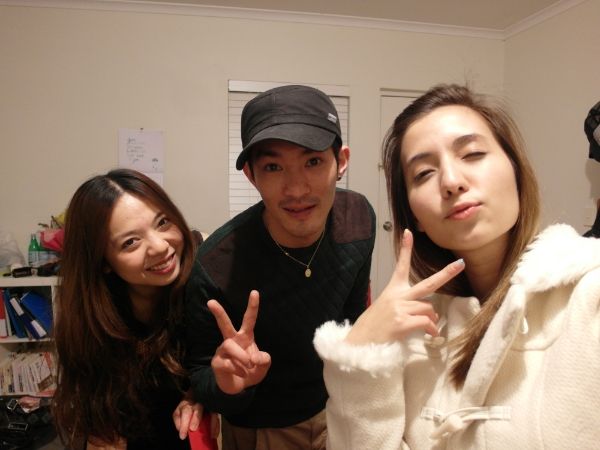 Ohayo Yohey-san~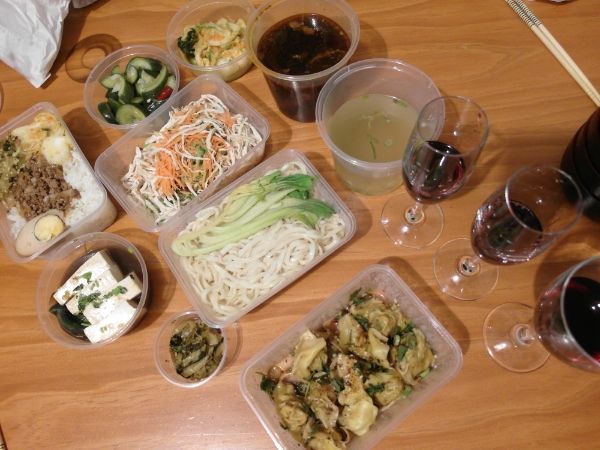 Just like old times, our day is not consider complete w/o supper..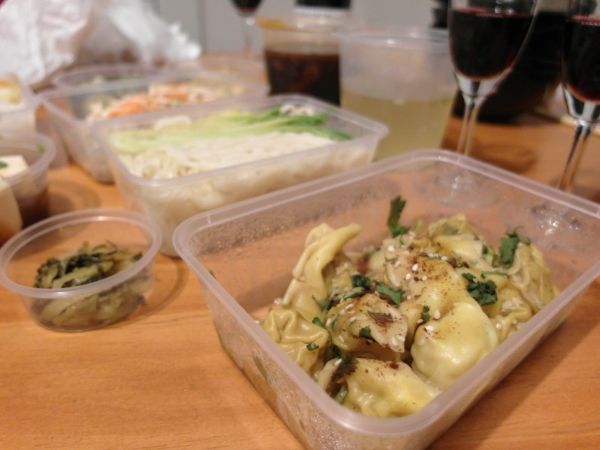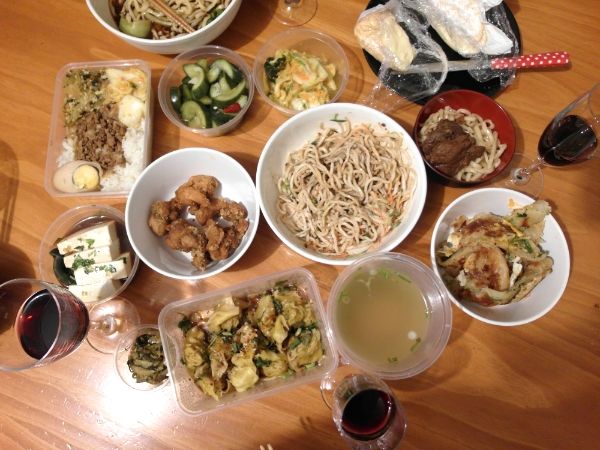 Heaps and heaps of food for four :p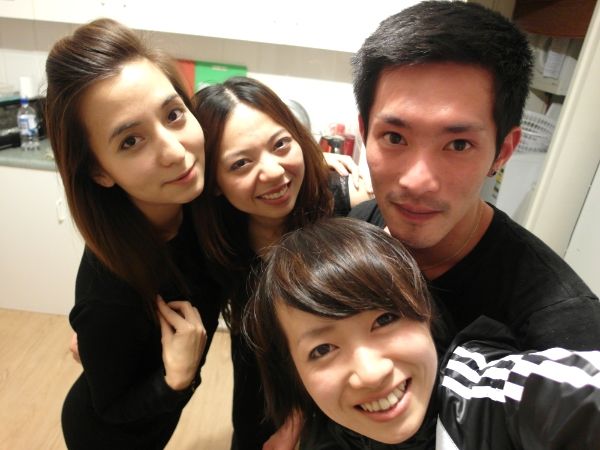 More Adelaide travelogues coming up~