Event

I was beyond elated to be invited to the
Merry Clinique
event as it was my first time popping into the office (boy was it super hard to locate!) and I fell in love with it immediately, especially the moment I reached their pantry~
Tadah! Isn't it gorgeous?!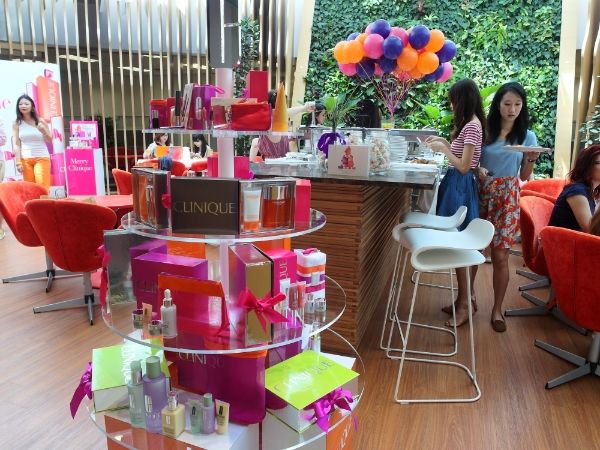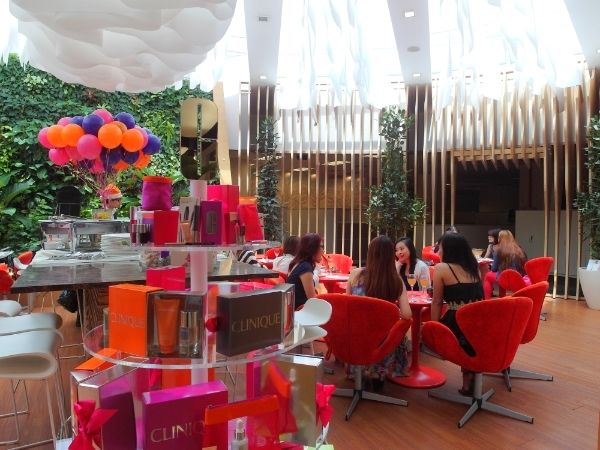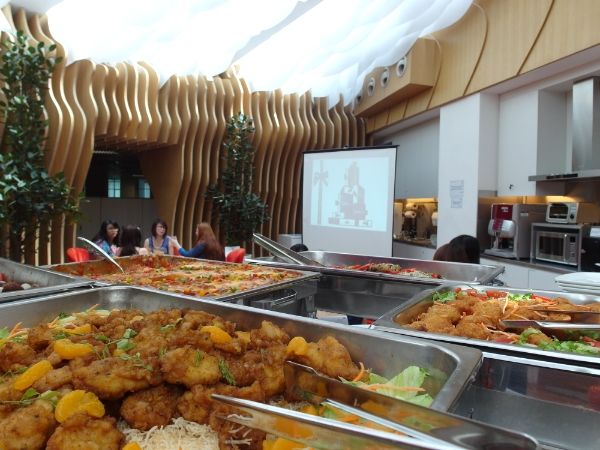 The catered food was so delicious, I am regretting the fact that I didn't take their namecard for future ref..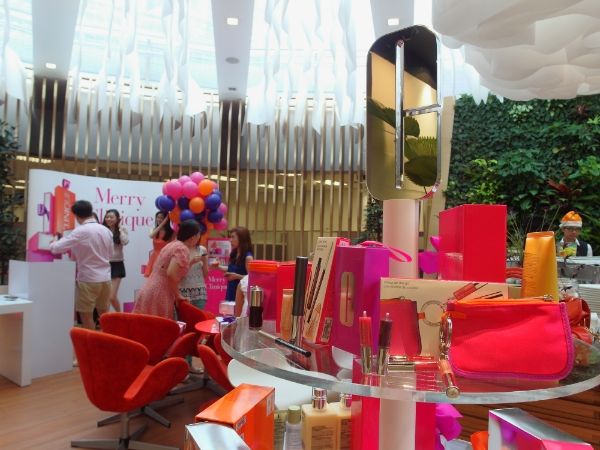 And without further ado, we were introduced into the world of Clinique X'mas delights~ This festive season, travel around the world with great gifts from Clinique made for every season. Send travel gifts to loved ones or pamper yourself with skin care, colour and fragrance in gorgeous, ready to give boxes. All at a great value for everyone on your list. Don't see what you're looking for? Let an expert help create the perfect gift!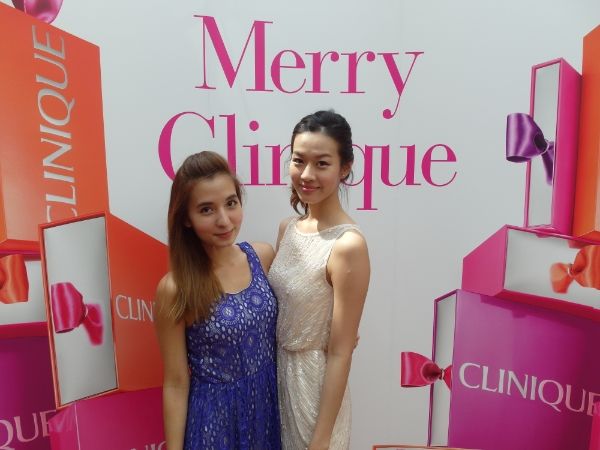 If you're off for a
Wet Winter
(damp and cold climate), here's your savvy Traveler's Beauty Survival Tips: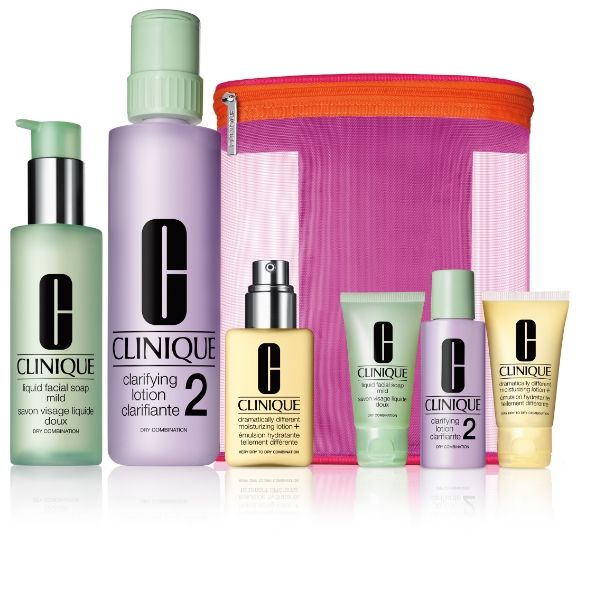 Great Skin Home & Away $160
1. Keep A Great Skin Care Regime
Pick non-drying cleansing formulas to keep skin fresh. Exfoliate your skin with Twice-A-Day Clarifying lotion to sweep away city pollution and maintain your skin's optimal moisture balance.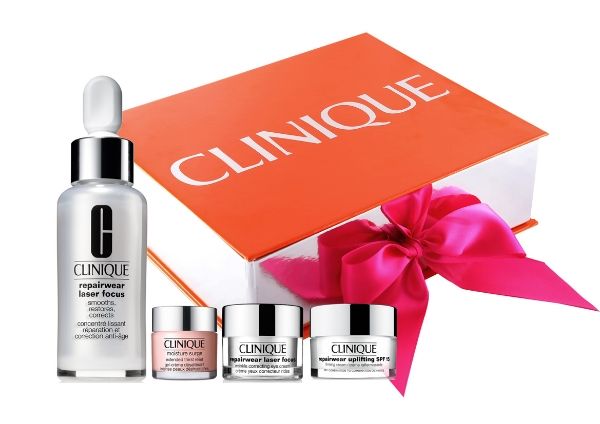 Repairwear Laser Focus Value Set $128
2. Combat Laugh Lines
You're going to have a good time during your trip, so smile at the camera without letting the laugh lines get in your way. Smooth, restore and correct with Clinique's Repairwear Laser Focus Serum which delivers 63% wrinkle-reducing power of a dermatological laser procedure.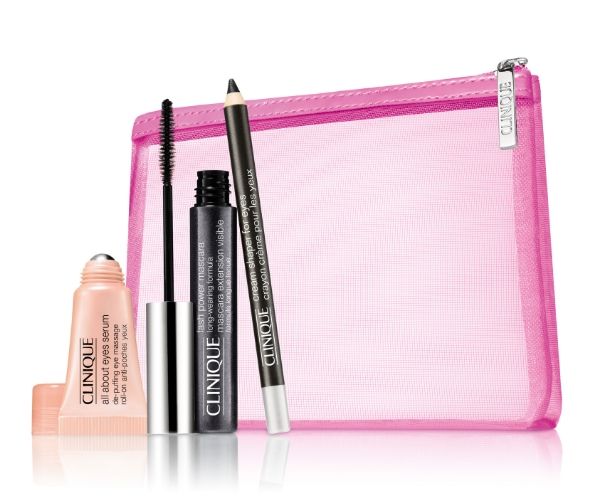 Power Lashes $45
Party Tips Set $39
3. Add Some Colour
Don't let it rain on your parade – live up the festive mood with dramatic lashes powered with long-lasting formulation and sophisticated, glossy nail colours.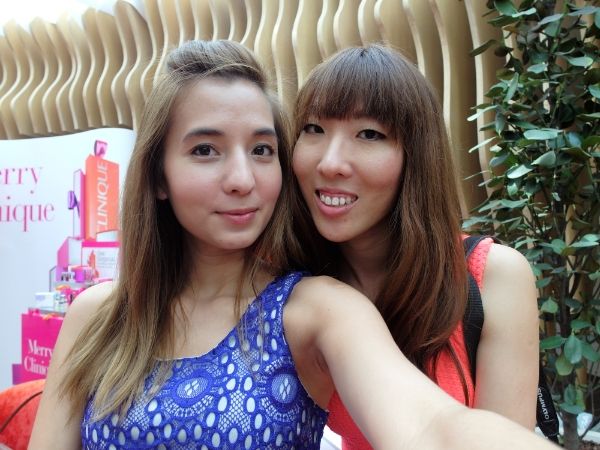 If
Dry Winter
(dry & cold climate) is your pick, here's your savvy Traveler's Beauty Survival Tips: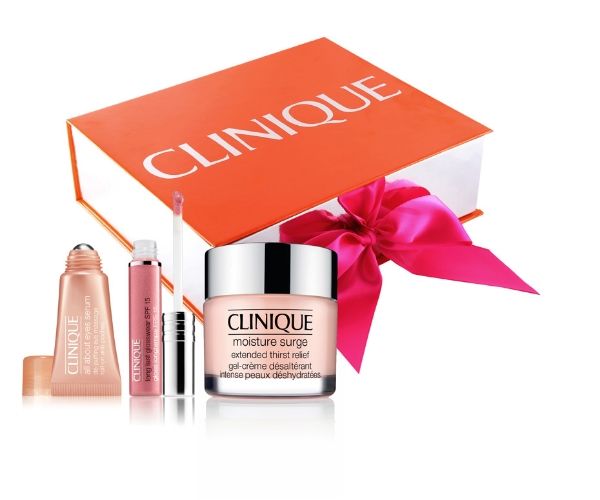 Moisture Favourites $75
1. Avoid Hot Baths
Cold winter days bring uncomfortable dryness to the skin, avoid hot showers that break down lipid barriers of your skin and dry it out.
More Than Moisture Holiday Set $75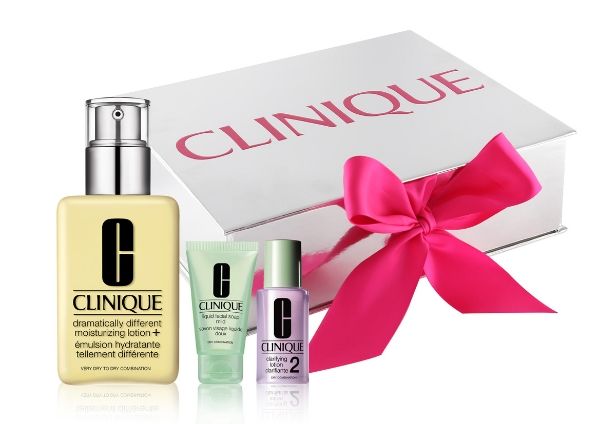 Be Dramatically Bigger $89
2. Hydration is Key
Clinique's Moisture Surge Intense Skin Fortifying Hydrator helps to fortify and repair skin's moisture barrier to keep moisture in, environmental irritants out. Clinique's Dramatically Different moisturizers plump skin with hydration for a full 24 hours. Fine lines, flakiness and tightness are washed away. Lotion formula is for drier skins; oil-free Gel is perfect for oilier skins.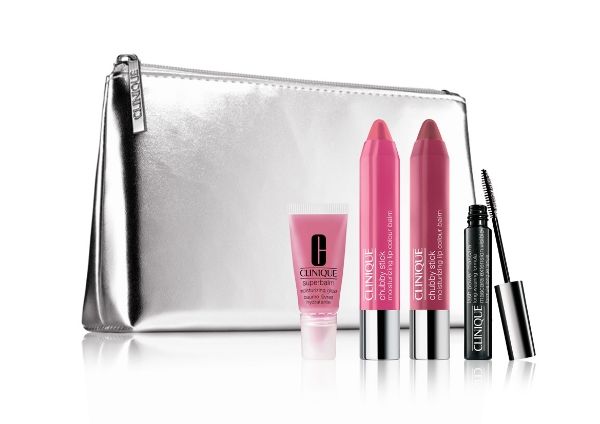 Chubby Kissy Collection $52
Whole Lotta Candy Collection $39
3. Pick A Lip Balm With Shea Butter
Skin on the lips are the most delicate, use a hydrating lip balm to create a moisturizing barrier. Chubby Stick Moisturizing Lip Colour balm are just what dry, brittle lips need with its multi-talented ability to relieve chapped lips, impart juicy color, and even tint cheeks in a pinch.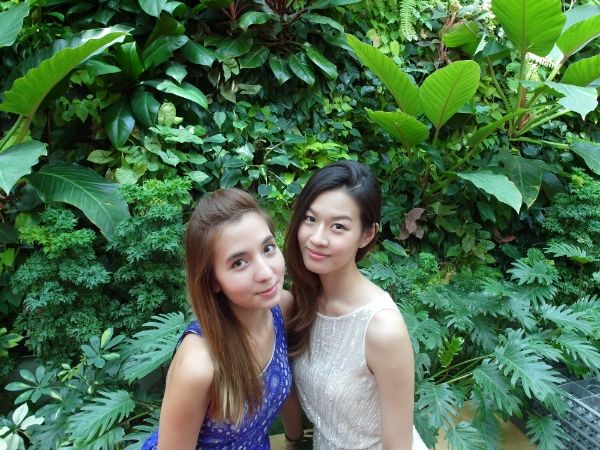 What about a Wet Summer (hot & humid climate)?
Even Better Clinical $143
1. Fight Dark Spots
Protect your skin from harmful UV rays and visibly reducing dark spots with Clinique's Even Better Clinical set. A micro-fine film is formed over skin to help block the penetration of external assaults, helping to prevent the appearance of dark spots caused hyperpigmentation.
Perfectly Happy $85
2. A Spritz of Happy
Bask in the sun with Clinique's light and summery Happy perfume, comes with a roller-ball for a traveler's ease.
Quickliner for Eyes Intense $45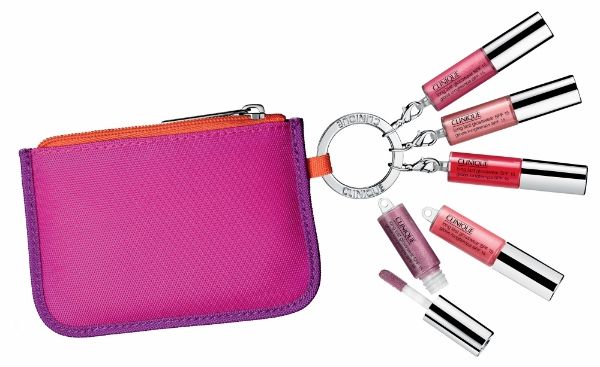 Lips To Go Collection $39
3. Long Lasting Makeup
The last thing you want on a romantic tropical trip is to have smudged out makeup. Look perfectly groomed all day with Clinique's Award Winning Quickliner Intense and Long Last Gloss Wear – makeup stays on even in this warm and humid weather.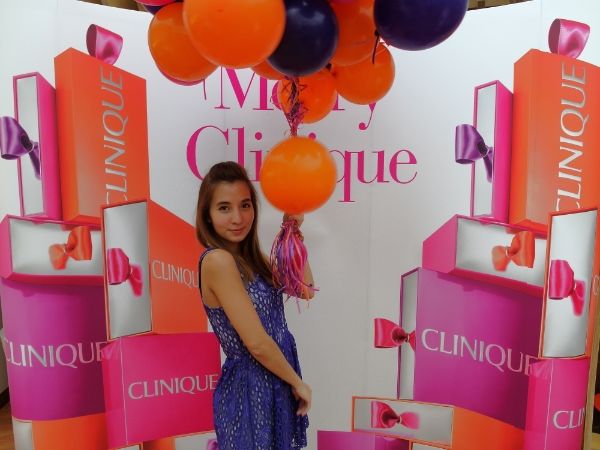 Not to forget spending a Dry Summer (humid & warm climate).. like my dearest Aussie~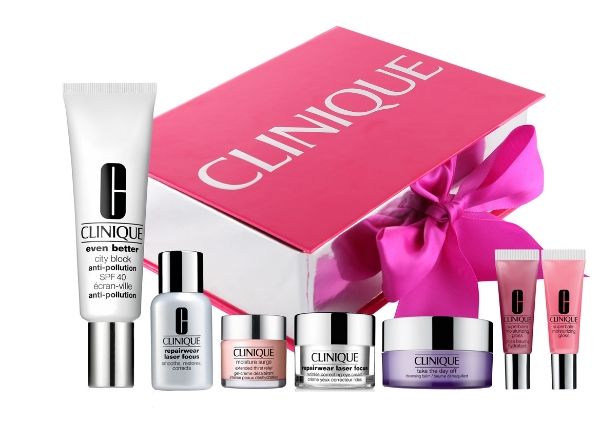 Even Better City Block $95
1. Super Sun Protection
Most of us don't have the luxury of space in our luggage, so get nifty and pack the Even Better City Block Anti-Pollution SPF 40, a high-level sunscreen in a sheer, weightless formula that doubles up as a makeup primer. Protects against sun and environmental damage with broadspectrum UVA/UVB sun block and antioxidants.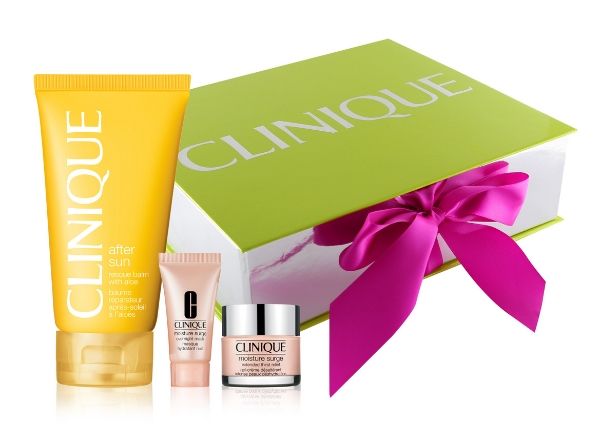 Solar Sun Care Kit $34
2. Repair Free-radical Damage
UVA rays age the skin while UVB rays burn it. This is why daily sun protection is crucial all year long. Try Clinique's ultramoisturizing body balm to calm post-sun skin with soothing ingredients including aloe.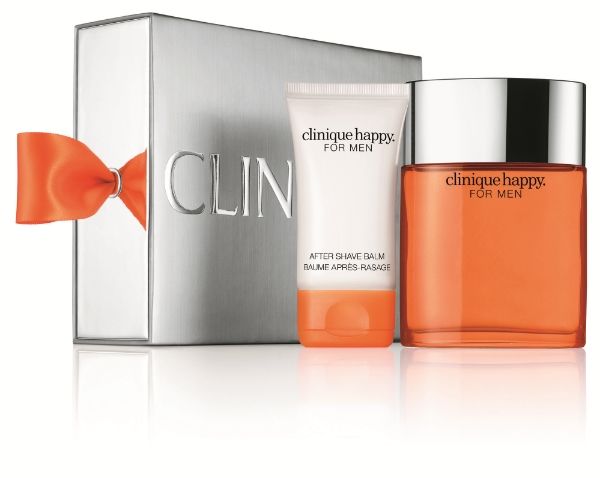 Happy For Him $82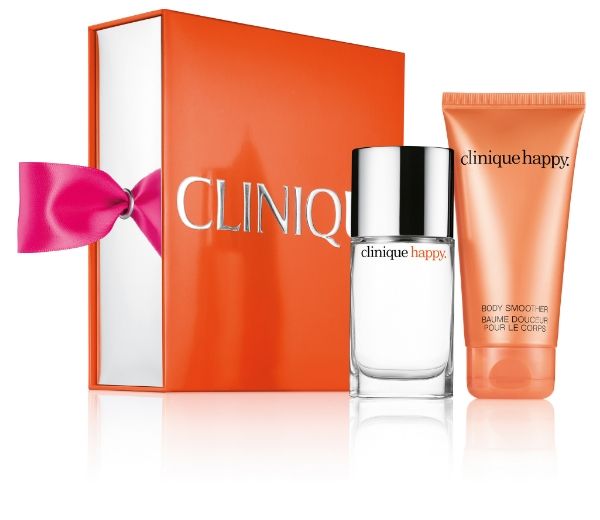 Twice As Happy $54
3. Summer Scents for Him
Surprise your guy with a crisp, citrus blend, balanced with the evocative scent of sea air and light wood notes. Women like it so much, they use it on themselves too. Now you're all set for a splendid vacation 🙂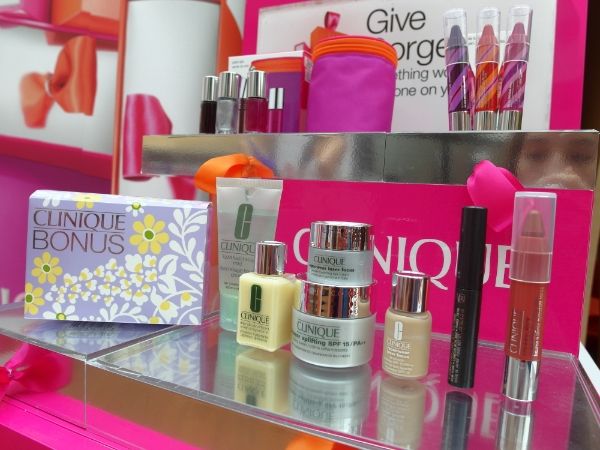 From now till 31st Dec 2013, purchase $120 and above of Clinique products to get a 7-piece gift (as seen on lower tier above)!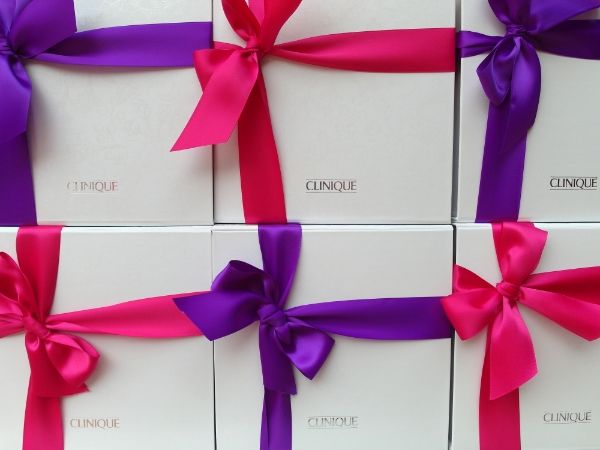 My favourite of them all has got to be the
Lips To Go Collection
! 5 different lipgloss to choose from and they come in such a vibrant cheerful pouch.. I honestly can never get enough of collecting pouches cuz they are always useful in storing various rubbish of mine so this is definitely on my X'mas shopping list :B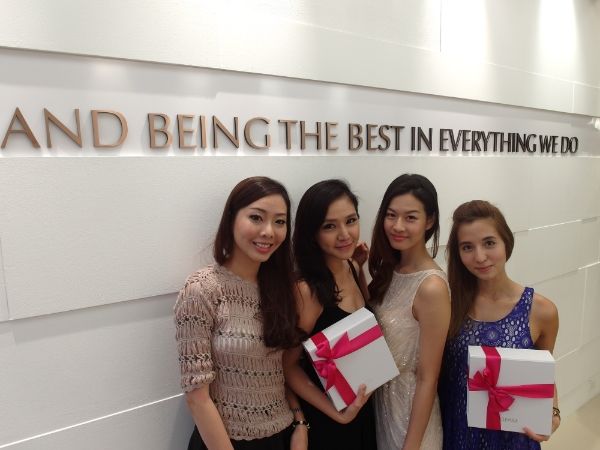 Clinique pampered us with lovely door gifts before we left, teehee 😀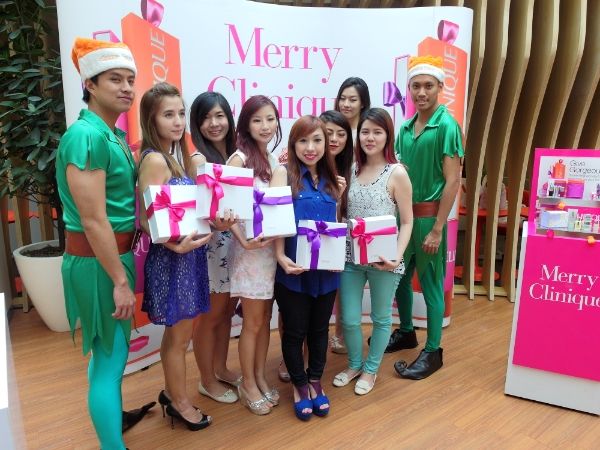 Happy girlies with the elves 🙂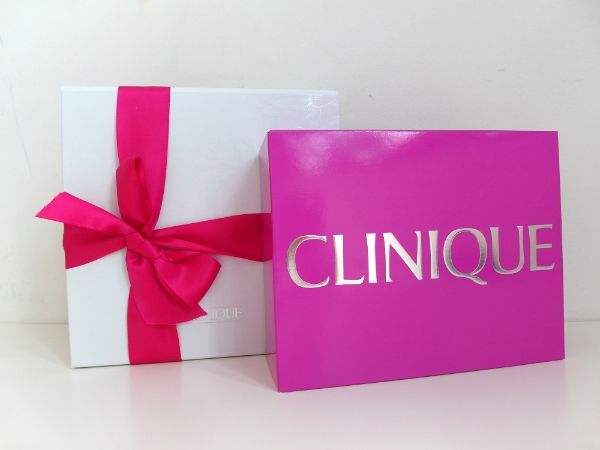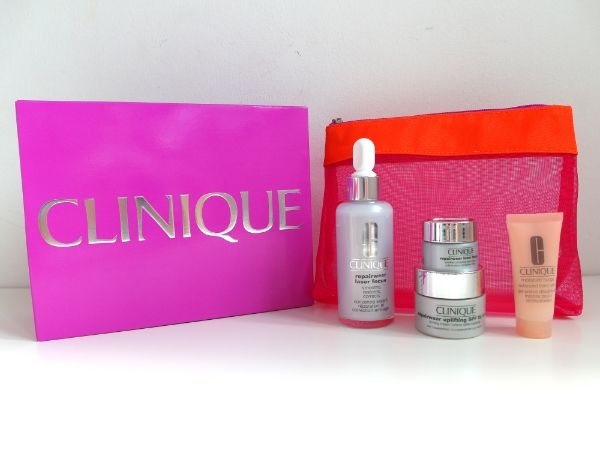 Ohh! I forgot to mention, I actually was lucky to win one of the prizes in the lucky draw… a
Repairwear Laser Focus Value Set
!! Woohoo!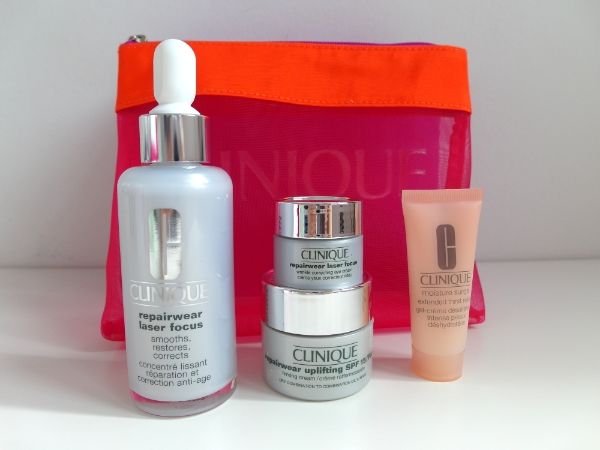 What's in this beauty set…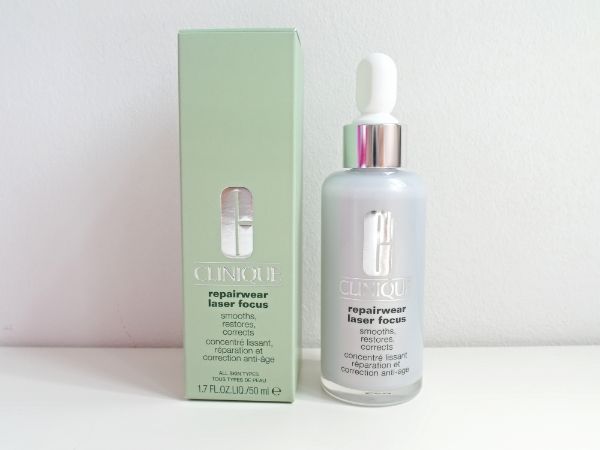 Repairwear Laser Focus Wrinkle & Photo Damage Corrector, 50ml
Repairwear Laser Focus Wrinkle eye Cream, 5ml + Repairwear Uplifting SPF15 Firming Cream, 15ml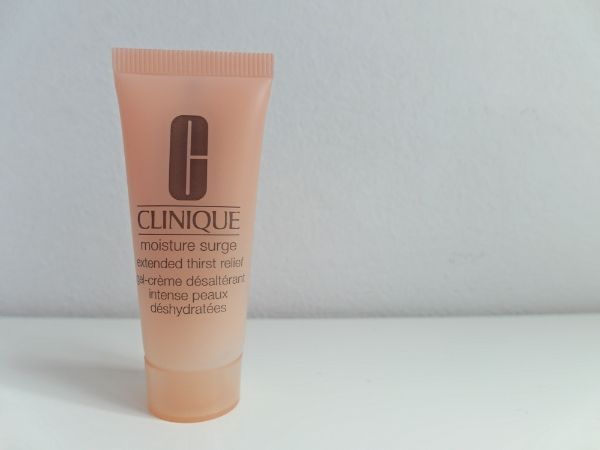 Moisture Surge Extended Thirst Relief, 15ml
The lovely door gifts 🙂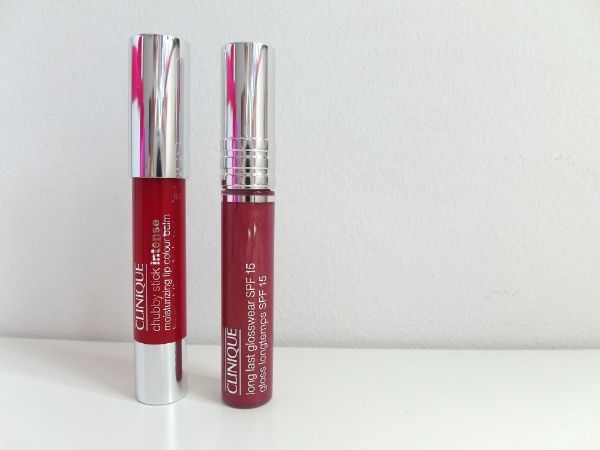 Chubby Stick Moisturizing Lip Colour Balm (in 03 Mightiest Maraschino) + Long Last Glosswear (in Fireberry)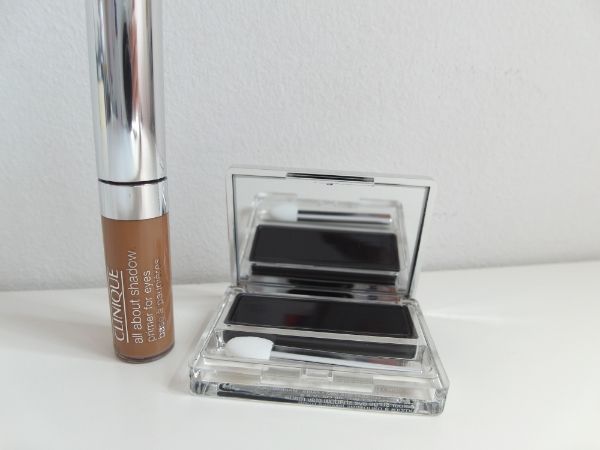 All About Shadow Eyes Primer (in 02 Moderately Fair) + Colour Surge Eye Shadow Stay Matte (in 609 midnight)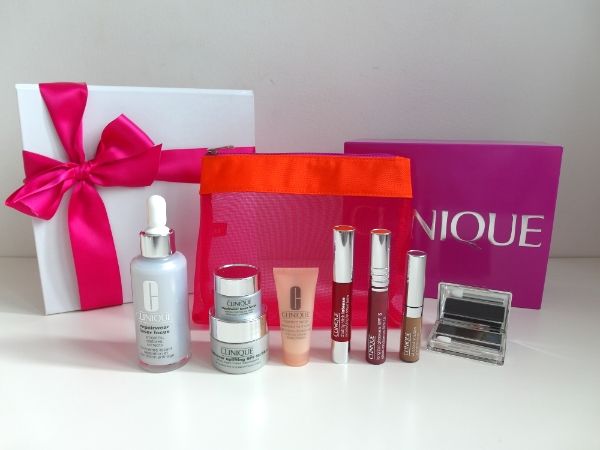 Which are your favorites amongst them all? 🙂