Sponsored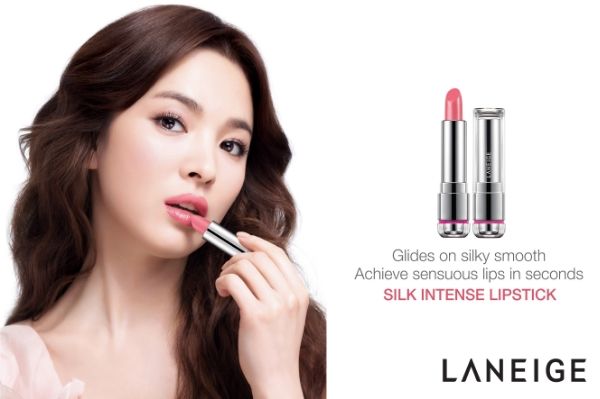 Laneiege Silk Intense Lipsticks boasts a silky smooth texture that glides on lips effortlessly. This is likened to a soft chiffon-like film that softly covers the lips. The intense colour formation pigment in this new lipstick gives an exceptionally vivid and luscious colour, whilst the peptide element ensures well-hydrated and moistened lips. It demonstrates excellent adherence to the lips with a luxurious touch and delivers three product benefits:
1) Absolute Weight Down Tech
Creates its chiffon films to deliver the excellent adherence
2) Air Crush Downsizing Technology
Downsize the size of its pigements by Air Crush Z-mill to enhance its adherence to the skin and create attractive lip makeup with just a touch.
3) Peptide
It's the ingredient that has water-familiar function. It provides immediate hydrating effect and moisturing to the lips.
Beige Chiffon, Blonde Coral and Pink Garden are a crazy hit ever since Laneige Brand Ambassador, Song Hye Kyo, was seen wearing them in the highly anticipated TV melodrama series Korean drama:
That Winter, The Wind Blows
. A lot of people started researching about the lipsticks she was using right after the first episode was aired and the much-coveted shades, especially Beige Chiffon, are almost always sold out all over sunny Singapore! I have always been more of a lipgloss to a lipstick kinda girl as I dislike how lipsticks looks so grown up and old.. but I finally changed my mind after using Pink Garden as it gives me a very natural, healthy-looking lips!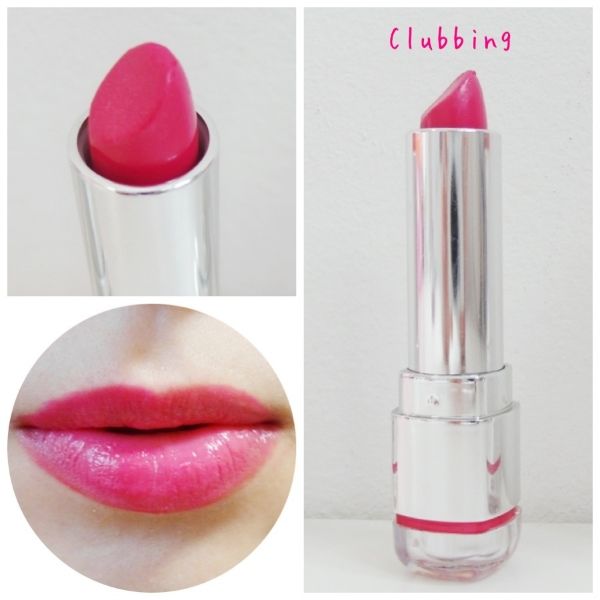 12 colours were launched in March initially but due to Hye Kyo influence, avid followers and viewers began raving passionately about the product and desiring to get it… so Laneige decided to launch 6 more shades in Oct! I have recently blogged about the new lippie shades during the previous
Laneige BB Cushion Party
, you can read more about them
(here)
🙂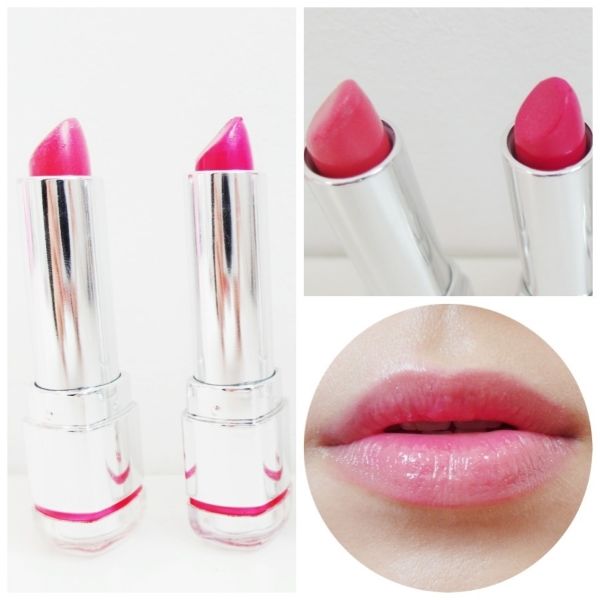 If you have been following me on my social medias, or even read my previous blogposts, you will realize that my favorite lippie shade is actually not one, but the mixing of two! Ombre lips are really popular right now and it simply means having two or more lipstick colours blended so that they fade into one another. I always apply Pink Garden as my base colour before layering Clubbing on my inner lips. It is really simple but gives a subtle pop on my lips without looking overdramatic~
To be honest, there is such a slight difference between Pink Garden and Blonde Coral; I always always get really confused as to which is which when I accidentally mixed them up. I can only tell the difference between them after 2-3 swatches. Blonde Coral has a much more peachy hue but still gives a really sweet, girly feel. In the above pic, I actually dabbed a bit of lip concealer before applying Blonde Coral so as to better show how pretty the peachy shade is. Yes I really have a thing for natural/nude makeup, so it should be no surprise that Pink Garden and Blonde Coral are my ultimate favourites.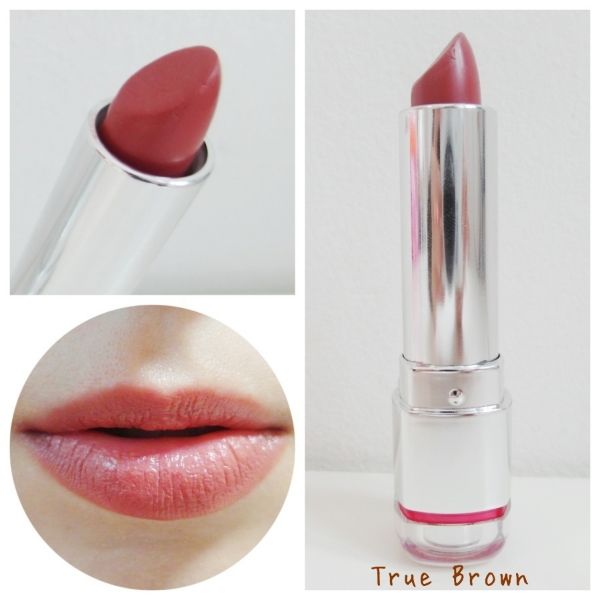 Last but not least is a shade I would not normally try but decided to give it a go anyway. Brown lipsticks are actually one of the most sought-after lipsticks – be it in the office or a formal event where you can't wear other vibrant colours, brown shades will come to your rescue. It is very different from my usual look but I secretly like how it gives off the slight vampy vibe, perfect for parties actually!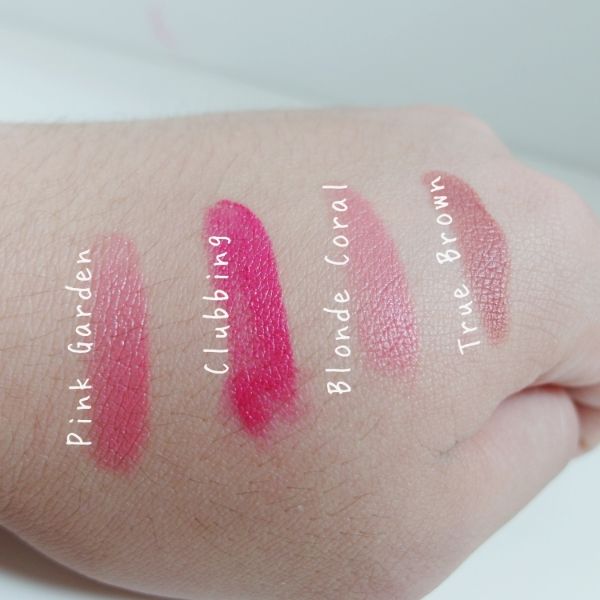 Swatches!
It's pretty sheer at first swipe but fret not, the color can be easily built up. Above is my fat boy's fair hands with two swipes of lippie each. The texture is really moisturizing, creamy and glides very smoothly. My advice will be to always apply lip balm (I use Laneige Moisture Lip Balm for the watery look) so that your lips will look less dry and much more plump 😀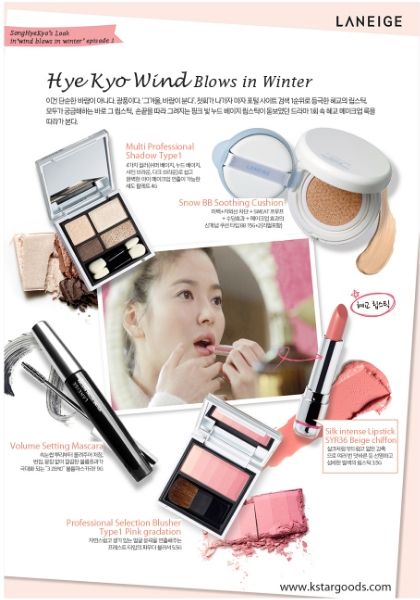 Fun fact: In her latest drama – Song Hye Kyo, who plays a visually impaired heiress to a giant conglomerate in the series, has been much talked about for her "no-makeup" makeup look. Above are the products Song Hye Kyo used to create in That Winter, The Wind Blows Episode One!
(Lucky me, I have all of them from dearest Laneige except for Beige Chiffon cuz it was sold out!! :/)