Event
Remember the time when we girls will stare intently at our phones and squeal in absolute delight when our bfs who were serving the nation finally got the chance to sneak-call us?! I vividly remember once when he called me in the middle of my class and I literally ran to hide in the toilet just to hear his voice for less than 5 mins..
It has been years since the fat boy ORD-ed and thinking back, I reckon we went through it just fine. Truth be told, worrying about him was the last thing on my mind since he seems to be having so much fun inside -.- Back then, both our parents were pretty strict (they still are…) so I never did have those problems where he choose to spend time with the boys or play his video games over me… In fact, I was really lucky to be pampered so much more than usual! Like him standing outside school (before booking in) with a huge container of Jap curry and rice for me just cuz the canteen food sucks. Hees :B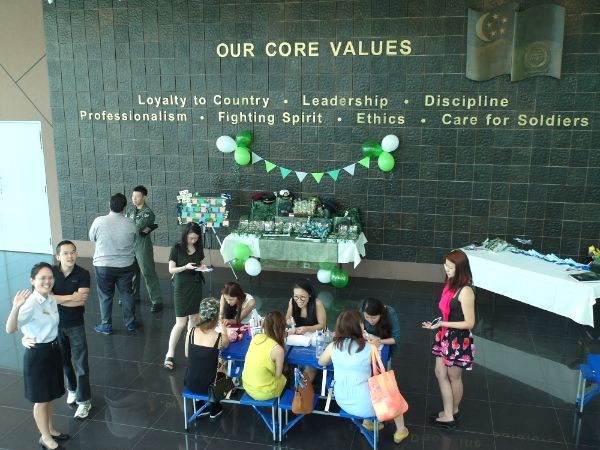 Before I flew to Oz, Gwen, Anna and I attended a media event organised by the Singapore Armed Forces in an effort to encourage stronger support by Singaporean women, who are girlfriends, sisters and mothers of our National Servicemen.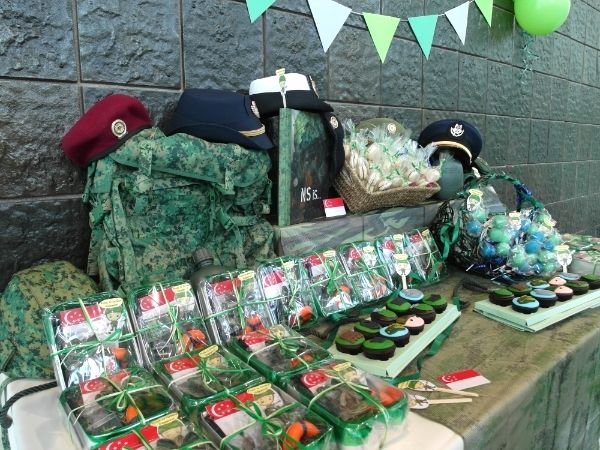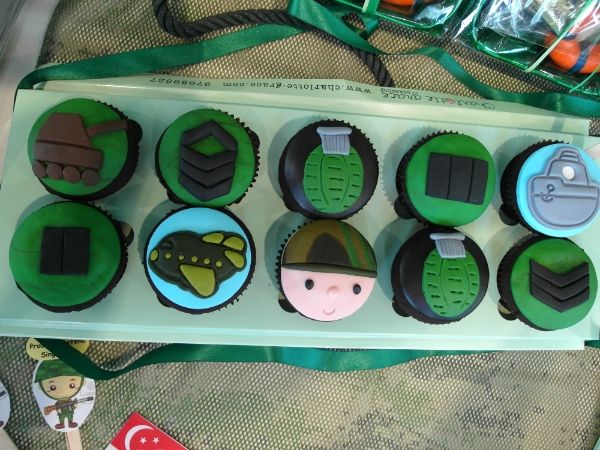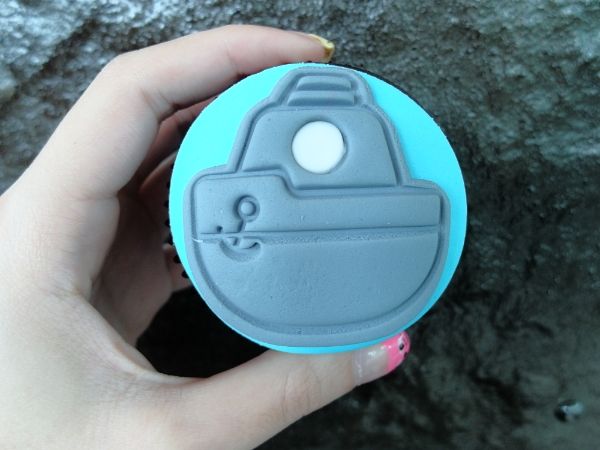 As part of their programme, we were given a sneak peek of the full-time National Servicemen (NSFs) training at the Office Cadet School (OCS) in their full battle order uniform. This was also a chance to meet with our men and women SAF officers from our Regular core to share about the work they do.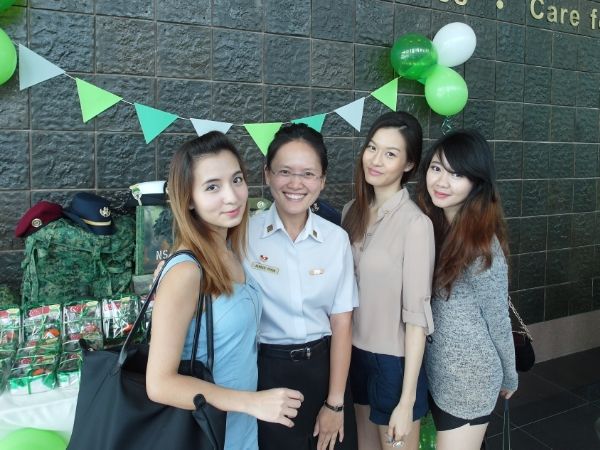 Truth be told, I lost interest with the boys the moment I got to talk to the girls serving our nation.. lol!
Here's us with Janice, who had been ever so sweet and patient to us the entire time! 🙂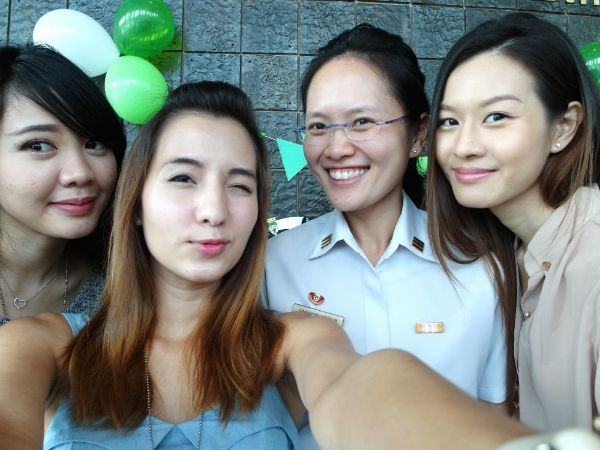 If you want to annoy someone in the Navy, just ask them "so… do you guys go fishing when you're onboard?"
I had so much fun watching Jie Qi sigh in exasperation whenever I made someone asked him that *giggles immaturely*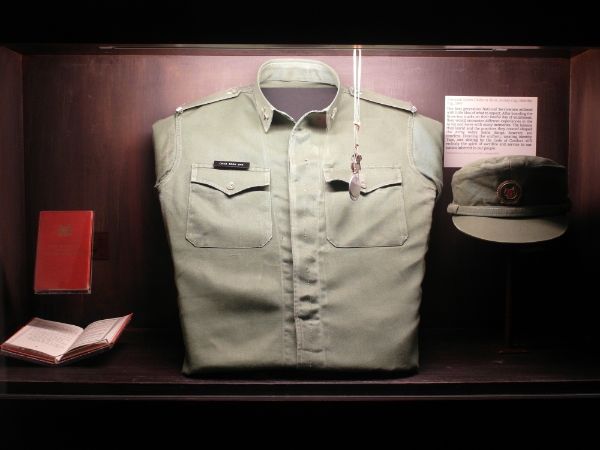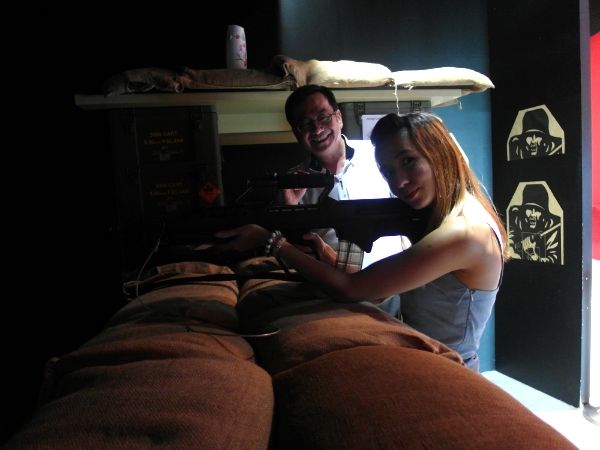 Perfect score! Woohoo!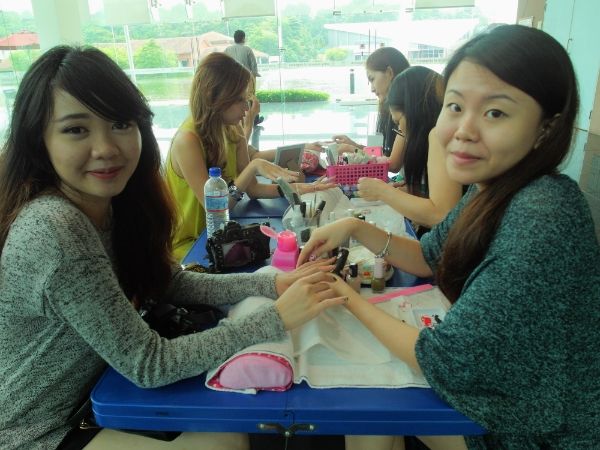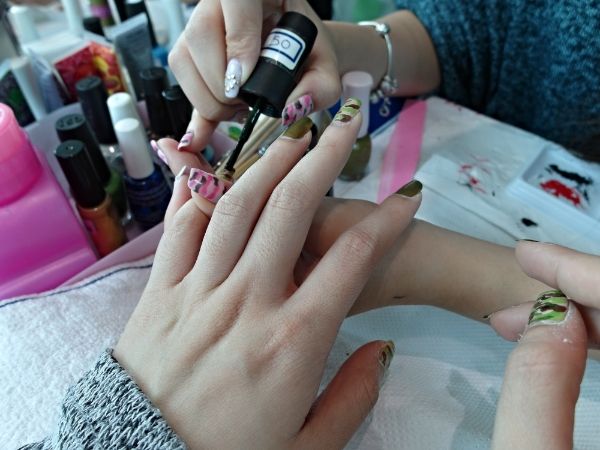 They were also thoughtful in ensuring we girls are well-pampered so Simplicity Nails and friends were there to paint our nails in military theme!
Too cute!!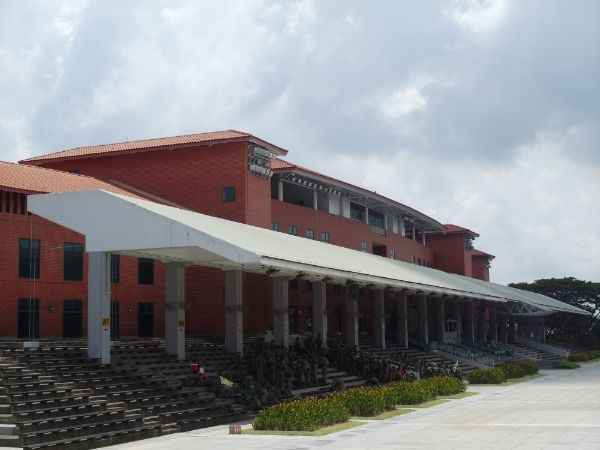 Unfortunately, by the time it was our turn to pop by OCS, the boys were done with their trainings.. So we went exploring elsewhere instead 🙁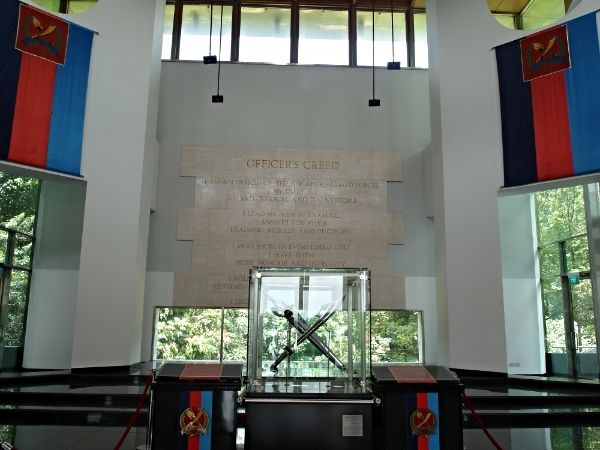 The Ceremonial Hall is a solemn place where military traditions are observed and ceremonies performed. It houses the State and SAFTI Colours, Sword and Torch, and the SAF Officer's Creed.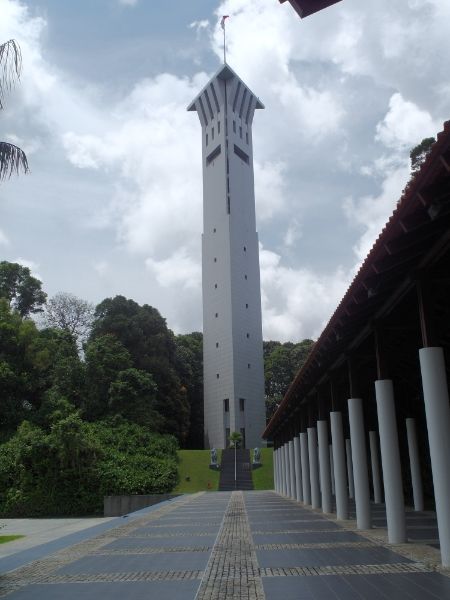 I remember driving by this tower every time dad drove me to and fro sch back then; so it kinda fulfilled my curiosity being able to be up here and knowing the meaning behind it. A prominent landmark, this 60m three-sided structure is symbolic of the Tri-Service character of SAFTI.
Up on the very windy tower~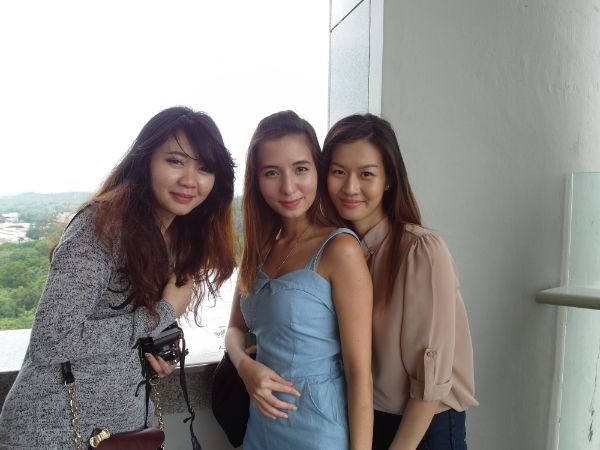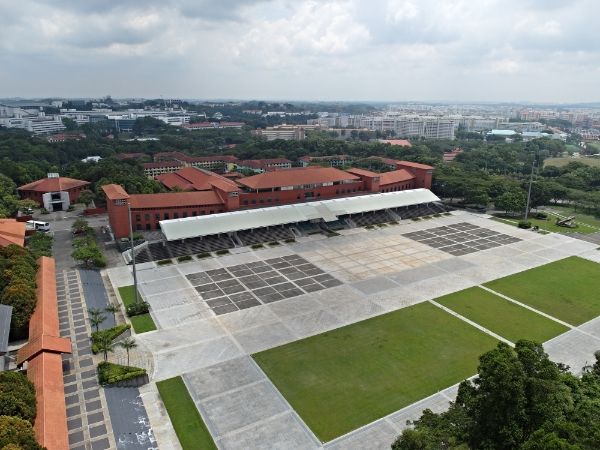 Our view from the top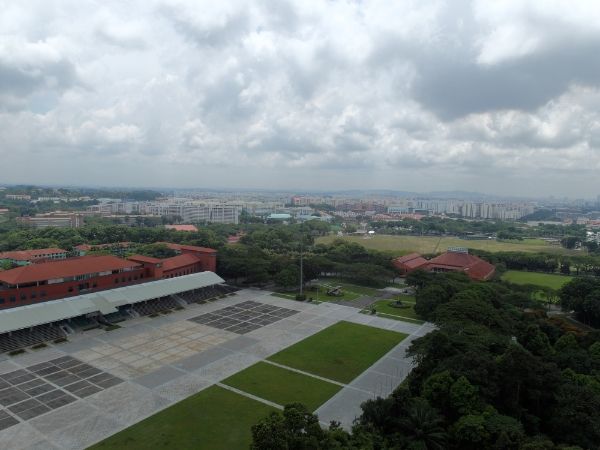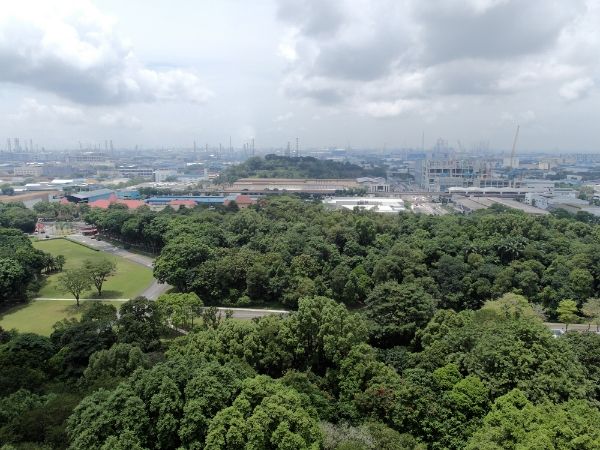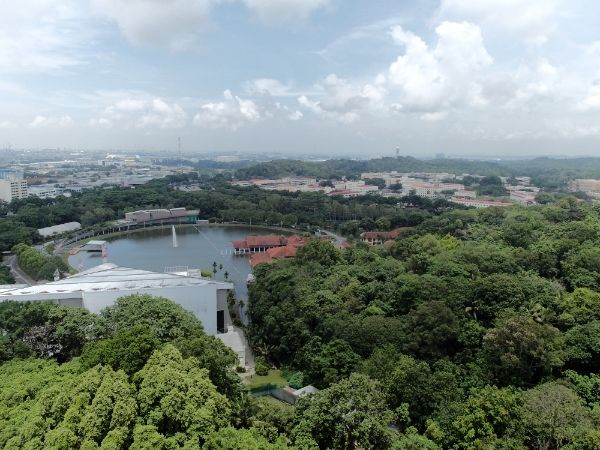 Wonder-lady Van.. she's uber inspiring and so pretty!!
(Thanks for that "little secret" muacks~)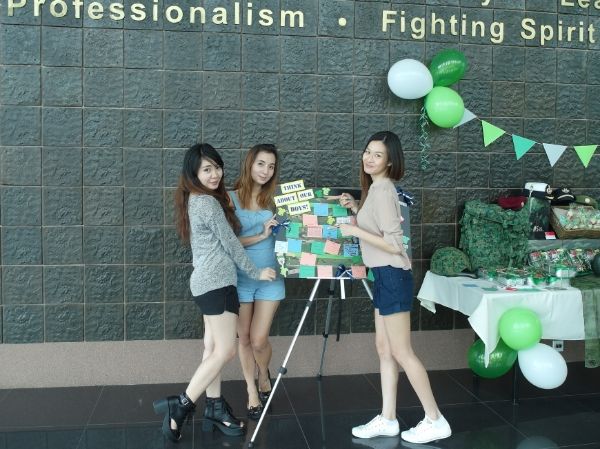 Leaving some encouraging notes for the NSFs 🙂
Thank you guys for being so hospitable and kind to answer all our queries, no matter how silly they may sound!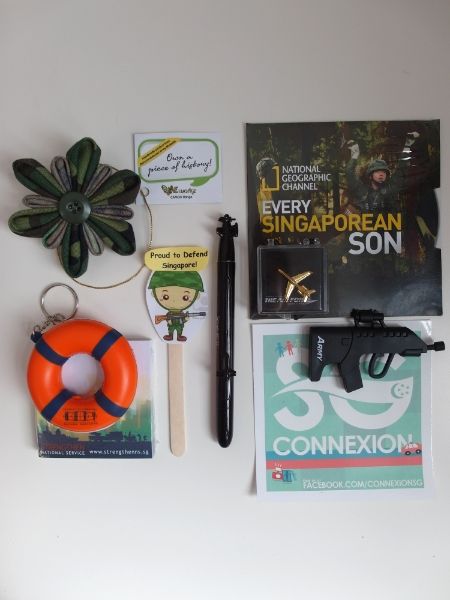 Lend your support by liking and following them on the OCS FACEBOOK!
X