Editorial Review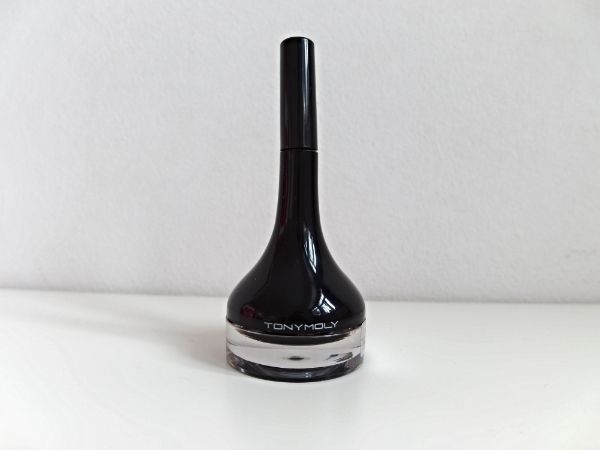 My first thought upon seeing this was "yet another gel eyeliner" and was already intending to be very strict with this review as gel eyeliners are known to smudge, esp for oily eyelids like mine. But boy did I change my mind after trying it.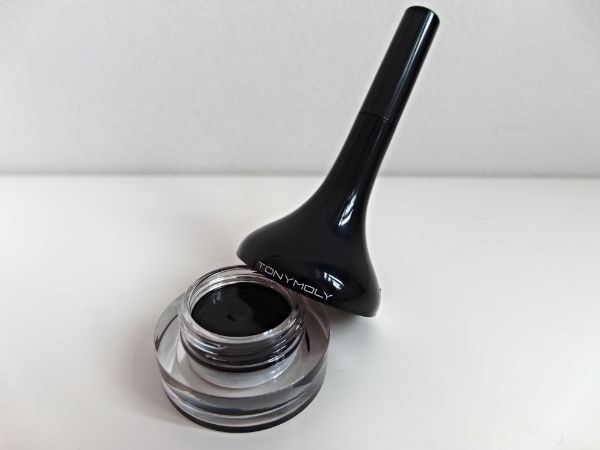 Waterproof and almost smudge-free
– I actually (shamefully) teared and rubbed my eyes when I was wearing this. Yet, it only smudged slightly, even after a long day. I lined both my inner waterline as well as my eyelids and they both last longer than my bobbi brown gel eyeliner with way lesser smudges too. Despite the smooth and creamy texture, it actually dries very quickly and remains waterproof for the whole day.
Stronge colour intensity – the perfect black where one stroke is enough to get the desired opaque and thick black. In fact, Tony Moly glides on so smoothly on my eyelids it caught me by surprise. It is very velvety soft and creamy! I have tried several brands of gel eyeliner and none glides better and easier than this.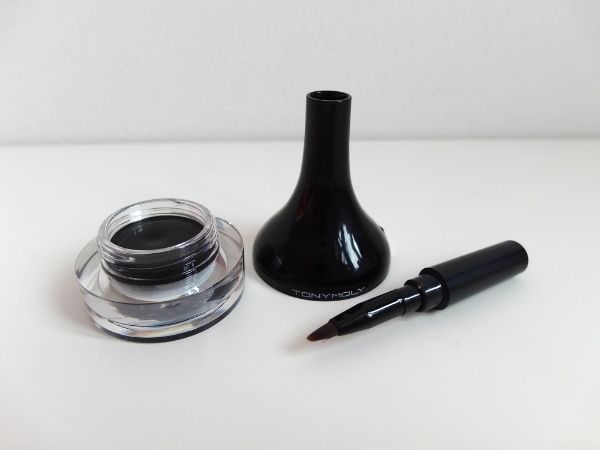 A sleek compact product – all smooth, shiny curves, and allows brush and gel pot to be stored together. The brush clicks into the 'lid' of the gel pot, convenient and eliminating the risk of losing the brush. Surprise factor: the brush can be pulled to max 1cm longer just to make it more comfortable.
The brush is made of made of strong but flexible material which probably also explains why I can easily apply the gel eyeliner.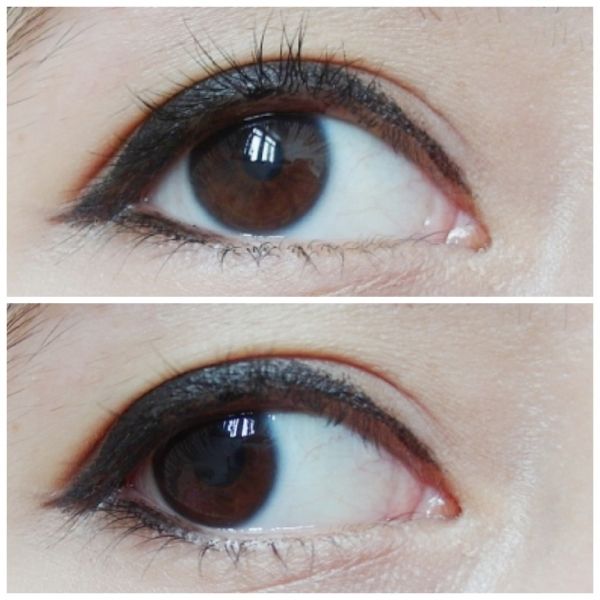 To be honest, I have absolutely no complains about this and this is going straight into my cosmetic box for keeps. It is definitely long wearing and long lasting. The brush and smooth texture makes it heaps easy to create nice, thick lines. However, it will smudge slightly and doesn't exactly removes very easily with make-up remover so do take note of that ya? 🙂