We actually spent the entire morning trailing after my mom doing some last minute shopping.. swear I almost melt under the sweltering heat. Time to leave the peaceful mountains, our next hotel of the trip was located right along Sanur Beach. As mentioned before, we much prefer the historic coastal village of Sanur to the overcrowded and overhyped Kuta. It is definitely much more relaxing and less dodgy as compared to the latter. The chosen hotel was La Taverna! Situated in Sanur, La Taverna is a small private hotel, owned by an old italian man, set within the lush tropical gardens that open directly onto the beach. I personally don't think that many will appreciate how this rustic hotel resembles more of the old Balinese style hotels – dim yellowish lightnings and old antique wardrobes, to the modern day villas that most people would prefer to frequent. My family however loves to take a step back and appreciate the olden days glory..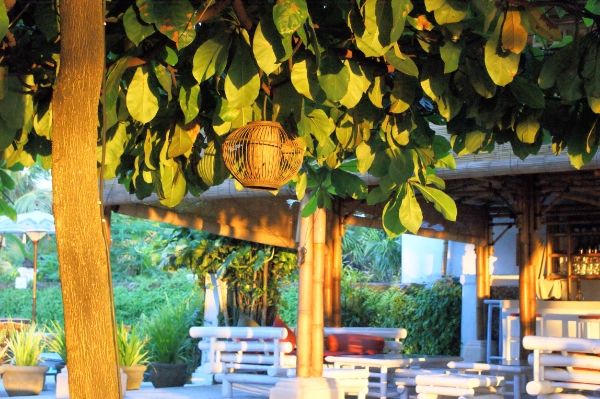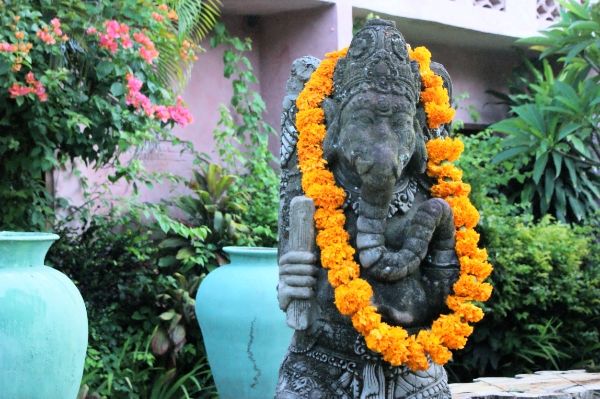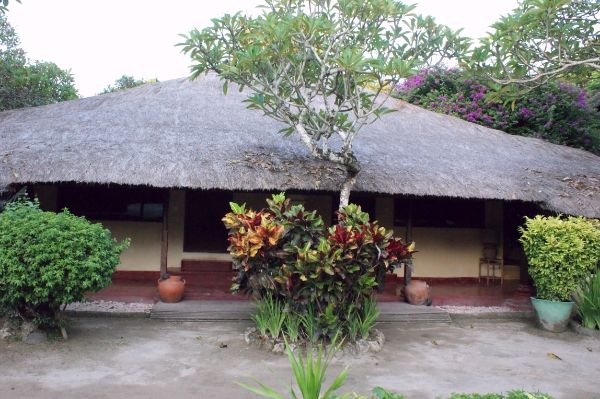 Our humble abode for the next 3D2N~
Love the lounge outside our room..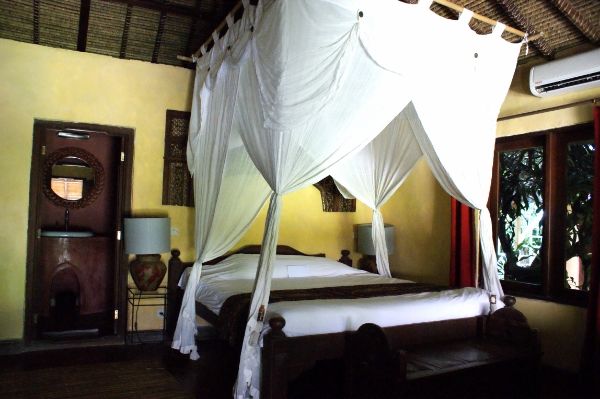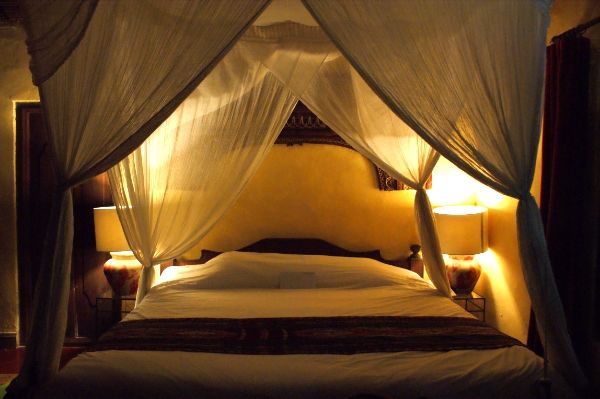 That is how dark our room can be during the day.. lol!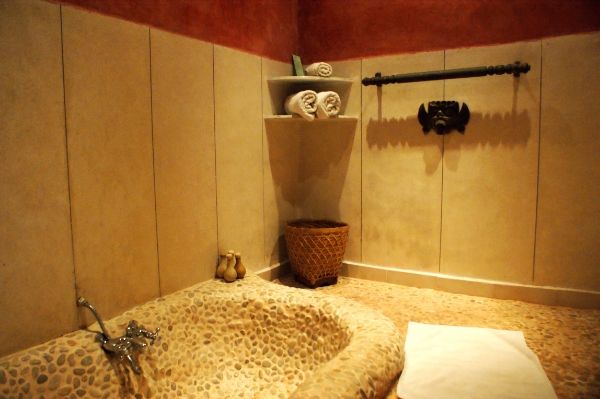 Our massive bathroom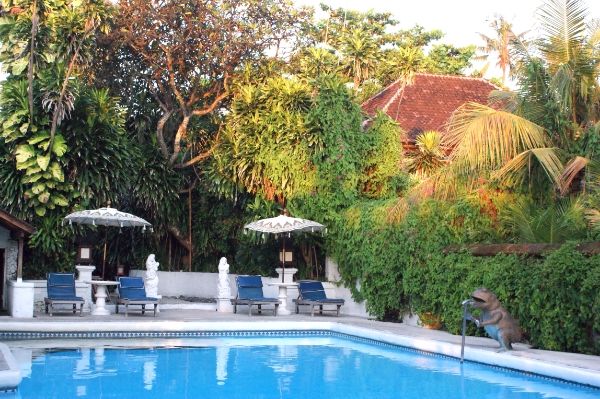 After we settled down, it was time for lunch! This lovely cafe soon became our favorite spot for afternoon tea!
The good thing about staying along Sanur beach is that restaurants are everywhere and you can hardly go wrong with them 🙂
For the life of me I can't remember the name of this restaurant but most of them will have the lovely sea view anyway!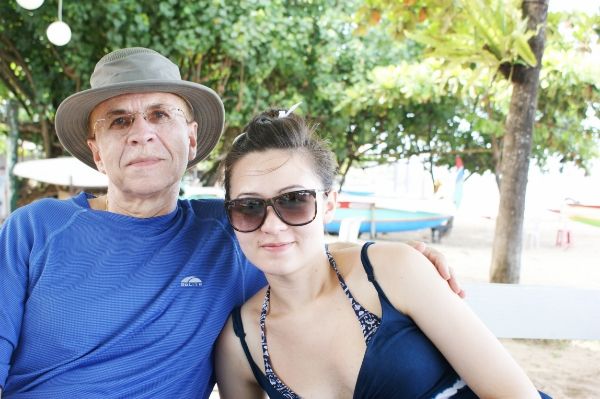 I rarely post pictures of my family as per their request but let's make an exception every now and then 🙂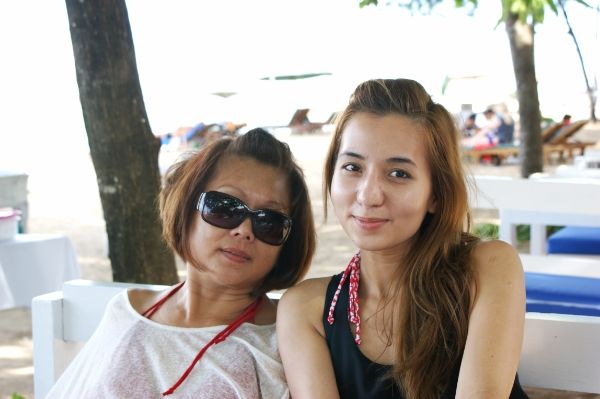 Me without any makeup at all, omg.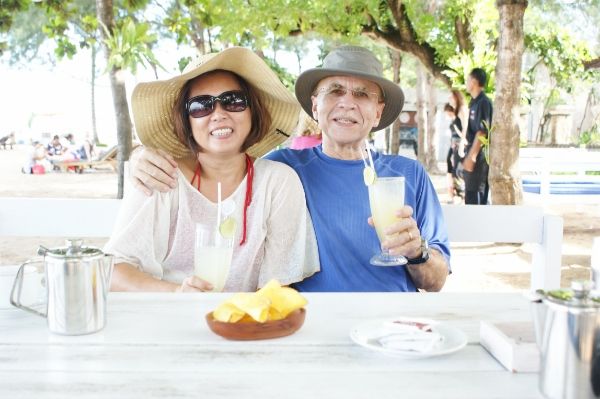 World's cutest parents!
Lunch is served~ Banana pancakes are a must try in Bali!
The thin light batter is a perfect combination with the banana and ice cream.
Dinner by the beach.. we were on a hunt to satisfy our lobster cravings!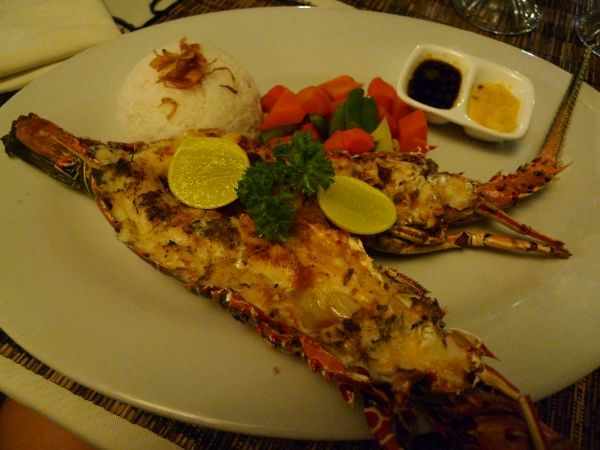 Tadah~ There really is so many restaurants in Sanur that one can be easily spoilt for choice. Sadly this lobster dish was a far cry from the others we have tasted so there's nothing much to rave about :/ Day 3 flew by pretty quickly as we were shagged from the heat in Ubud and just wanted to chill by the beach, more adventures on day 4 🙂