From now until 6 Oct, pop over to Nex Mall Atrium Level 1 for exclusive specials and daily promotions. You will also be able to enjoy a complimentary Skin Analysis to learn all about your beauty needs and receive a free trial kit best catered to your skin concerns. Call 6634 2320 to make an appointment now, limited slots available!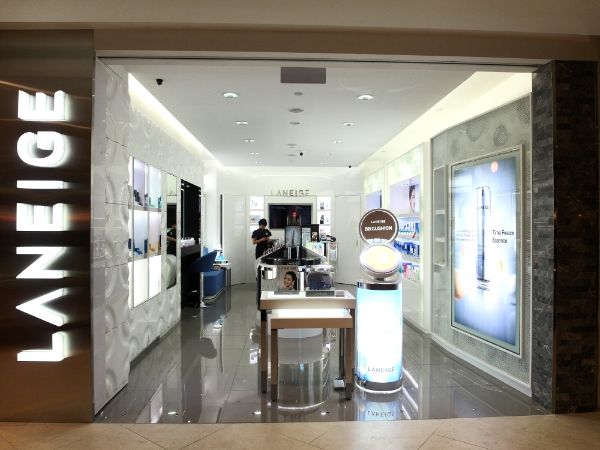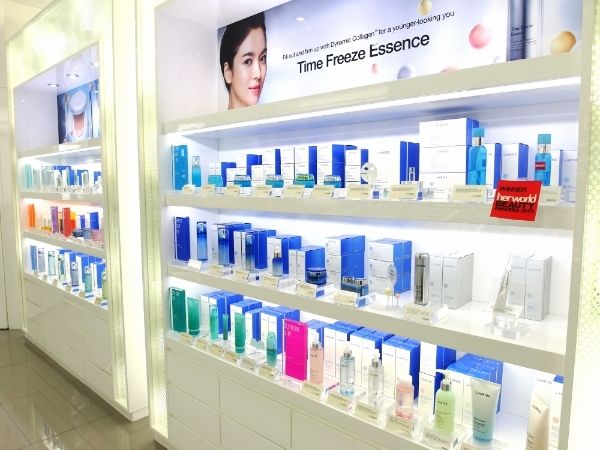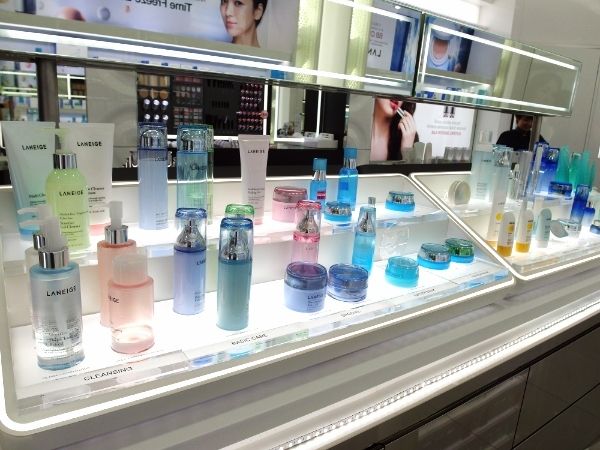 Unfortunately, my hectic work schedule and impending holiday clashes with both events so I made an appointment with the nearest Laneige store instead (at PS) with my consultant of the day, Carine!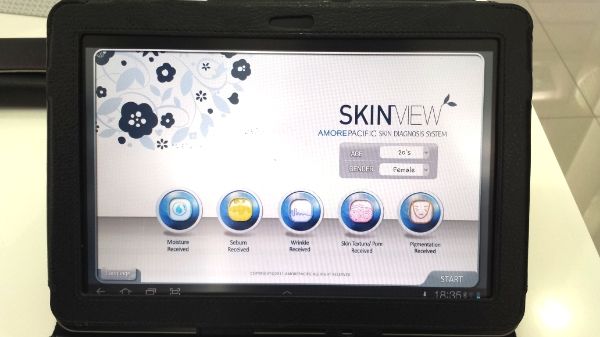 Don't look down on this tiny device specially invented by AmorePacific. It not only checks the 5 main skin concerns, it can also scan through the 2nd layer of your skin (dermis) with absolutely no need to remove your makeup! Amazing how something so small can be so efficient in checking one's skin concerns.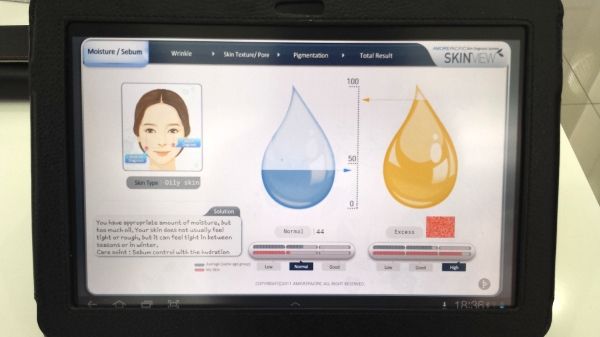 1. Moisture
The grey bar above shows the ideal hydration my age group should have (60-80) whereas the red bar reflects how hyrated my skin is.. which sadly is a low 44. I kind of expected the low result as I came straight from my office; which also explains why I look so haggard :/ Furthermore, I have been focusing so much on dealing with my acne problems recently, I completely skipped the moisturizing part.
Recommended products for hydration: Water Bank Range. Besides the bestsellers, Water Bank Essence and Gel Cream, you may also try the Water Bank Moisture Full Ampoule and Water Bank Double Moisture Mask.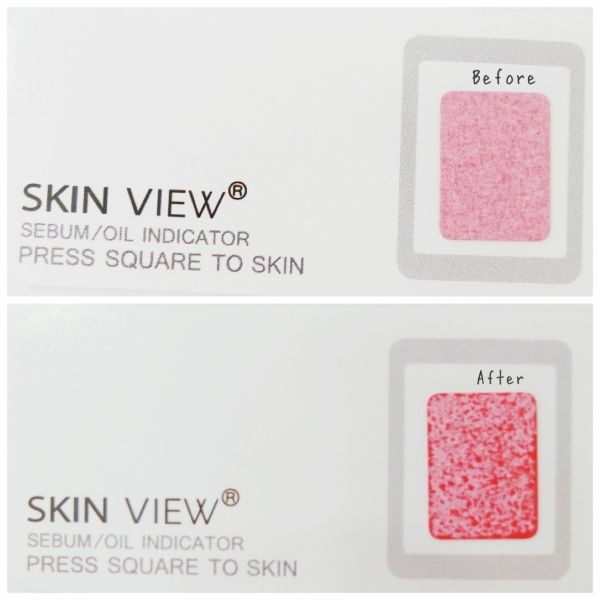 Did a sebum test but pressing a thin strip on my face before being scanned in by the device.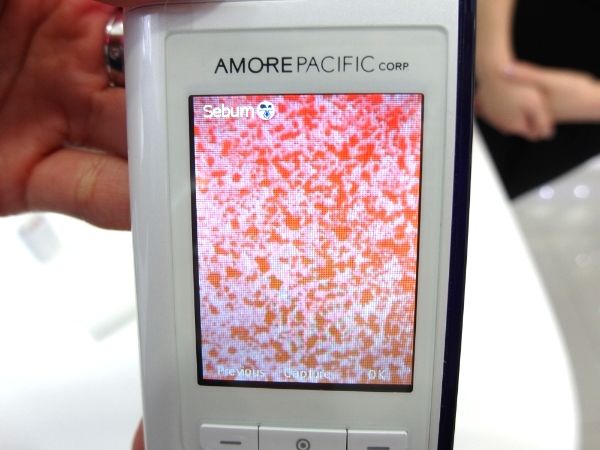 2. Sebum
As you can tell from the picture beside my moisture score, my skin is wayyyyy oilier than usual peeps. Do you know that with an appropriate amount of sebum (ideally 50), it can create a natural radiance on one's skin? Sadly, mine is way above the ideal mark.. so oily I can fry an egg with it la -.- This just means that I will need to start focusing more on oil control products at least once a week; like purifying clay masks to control sebum and purify skin impurity. Furthermore, due to my skin's moisture level being lower than usual, it also explains why the skin is secreting so much sebum so as to protect my skin :/
Products to use: Laneige Water Bank Series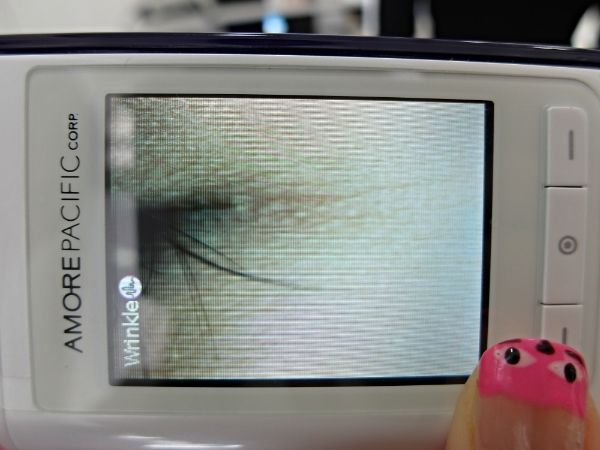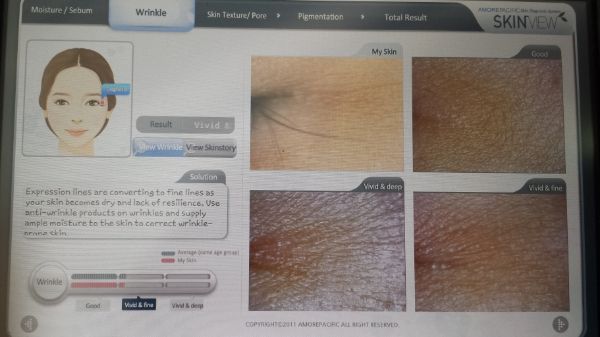 3. Wrinkle
Compare to my age group, I have slightly fine lines but I am just nice achieve my "goal", hurray!
Products to use: Perfect Renew Dual Touch Eye (touch up hydration purpose) and Timefreeze Wrinkle Filler to prevent/maintain them~
4. Skin texture/pore
Diamond shapes are signs showing our skin texture with collagen; the more defined diamond shapes you see, it means the more collagen your skin have. Likewise, less definied diamond shapes and deep lines pulling towards one side would mean that the skin's collagen is damaged and is starting to sag. Anti aging skin care required . As you can tell, my skin texture falls under the "care required" portion so I will have to start on an anti-aging regime before my skin start to sag – more moisture and sunblock are needed.
Product to use: Firming sleeping pack can be used since it is more hydrating and restore firmness at the same time.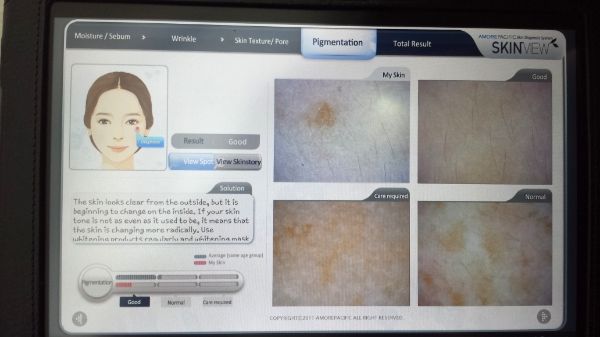 5. Pigmentation
Luckily, my skin is all good despite the occasional freckles and brown spots. It looks clear on the outside but since it may be changing on the inside, spot treatment will be ideal for me 🙂
Products to use: White Plus Range will be ideal for those with pigmentations problem whilst the green tea extract will moisturize the skin in the meantime.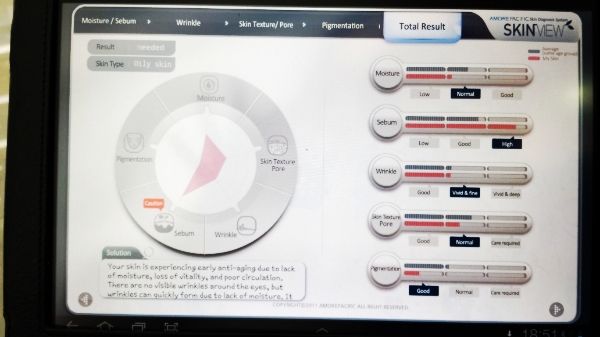 All in all, my skin greatest concerns right now is low moisture level and high sebum secretion. In other words, it also means that I will have to mainly focus on hydrating and purifying products to cater to my very oily skin. Below are some of the products that I will be bringing to my upcoming trip down under, both received and personally owned, for an intensive skincare treat (provided I don't get lazy halfway)..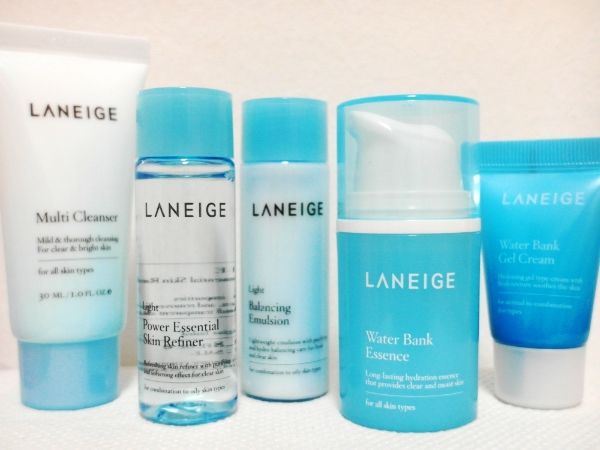 Laneige Water Bank Series trial kit for moisture and sebum concerns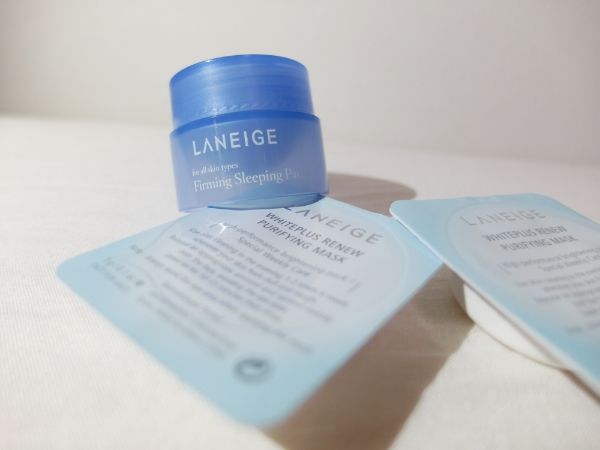 Firming Sleeping Pack and White Plus Renew Purifying Mask for sebum and skin texture/pore concerns

Timefreeze Series for my Wrinkle concerns

These are especially important as Adelaide's climate is really dry! We'll see the wonders when I am back okie??
Do note that each skin has their different needs and concerns. If you're interested, you can head down to the Time Freeze Beauty Fair at Nex Atrium L1 (now until 6 Oct) as mentioned earlier or pop by your nearest Laneige store. Remember to call in and make an appointment so as to prevent any disappointment ya 🙂