Editorial Review
CC Cream, otherwise known as "Colour Correcting Cream", is designed to correct and even out skin tone. What's added in the formula is colour-adapting pigments so it can help to neutralize colour-related skin problems like redness, sallow complexion and pigmentation. The new Biotherm White D-tox CC Cream offers 5-in-1 Care & Correction:
– Corrects

– Hydrates

– Smoothes

– Protects

– Illuminates
It not only acts as a makeup base but doubles as skincare preventing them from developing as well! So hopefully, some day you won't have to cover them anymore.. More importantly, it also contains SPF50+ PA++ for sun protection 😀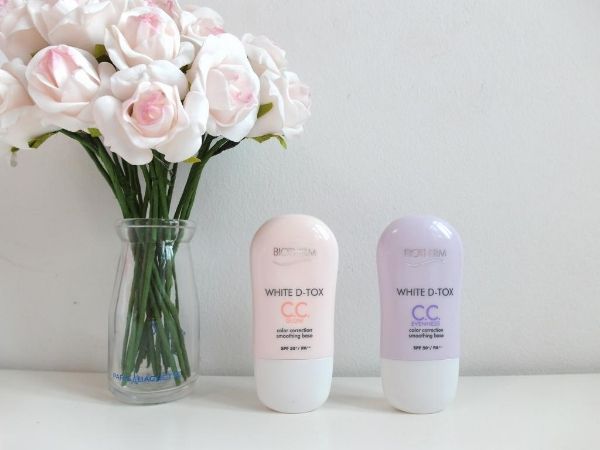 The new Biotherm White D-tox CC Cream range pretty much covers all the colour-correcting needs that anyone could have. Available in five colours namely:
1. PURPLE CC Evenness – to tackle an uneven skin tone
2. BLUE CC Luminous – to tackle a sallow, yellowish skin tone
3. GREEN CC Anti-Redness – eliminate angry redness and red blotches
4. CORAL CC Glow – replace dullness with radience
5. WHITE CC Bright – brighten skin and eliminate dullness
After a quick skin analysis by famous makeup artist, Larry Yeo, he decided that coral and purple are best suited for my skin. I vividly remember what Larry said as I was complaining all my possible skin problems to him.. "The skin problems you think you have is due to what you see on your face everyday. If you have oily skin, you will go all out to mattify it. If you have flushed cheeks, you will avoid putting blusher and try to cover it up as much as possible. I suppose one woman's woe is another woman's wish?" Lol, ironic but true hey!
CORAL CC Glow
Instantly radiant with a rosy glow and dullness reduced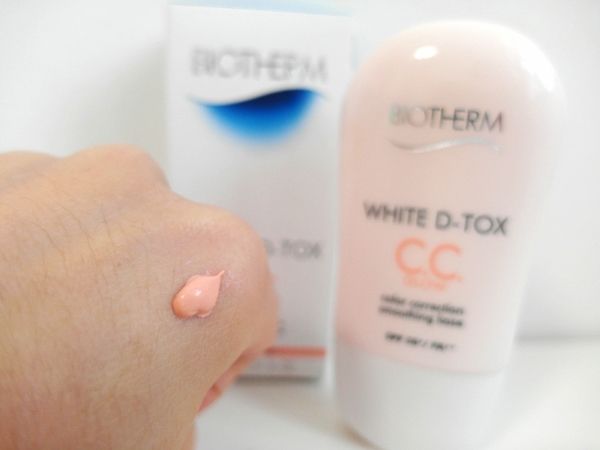 In my opinion, this is perfect if you are after the minimal coverage type of product. I like to think of it as a product that will enhance your looks instead of giving you a 360° makeover. The Biotherm White D-tox CC Cream is not at all greasy, the colour tint is really subtle and blends really easily onto my skin. I was given
Coral
CC Glow instead of
White
CC Bright as my skin is tanned and with a slight yellowish hue; thus, the latter shade may look too white on my skin.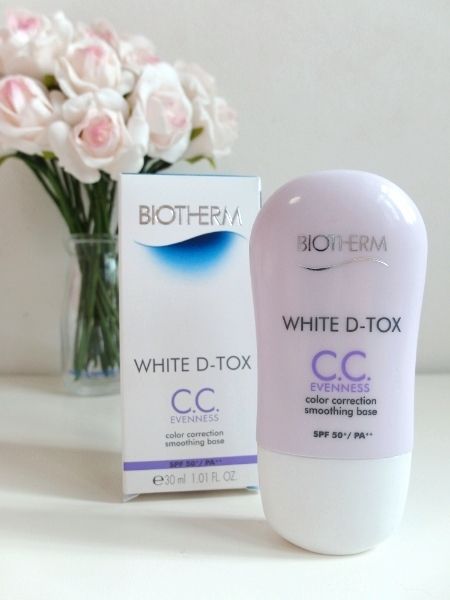 PURPLE CC Evenness
Skin looks instantly illuminated, uniformed and translucent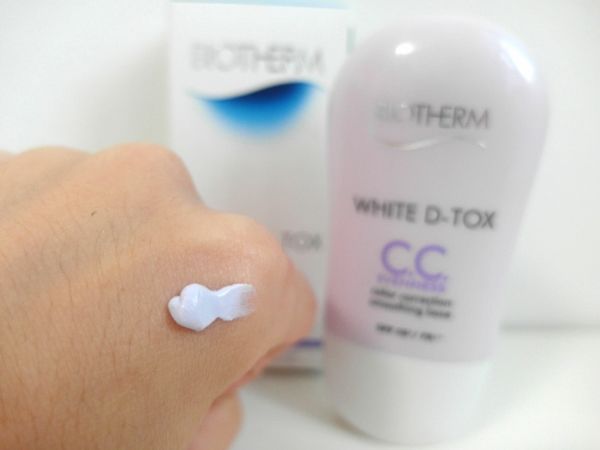 The lightweight texture of Biotherm's CC Cream makes it possible for layering of products – this means you can use two different CC cream to target at different colour-correcting needs, and then complete your base makeup with a thin layer of finishing powder. I was advised by Larry to use the
coral
for my entire face and
purple
to "highlight" my cheeks, nose and eyes to make my skin looks more radiant. It evens out skin tone as promised with a powdery smooth after-feel comparable to
Benefit Porefessional
.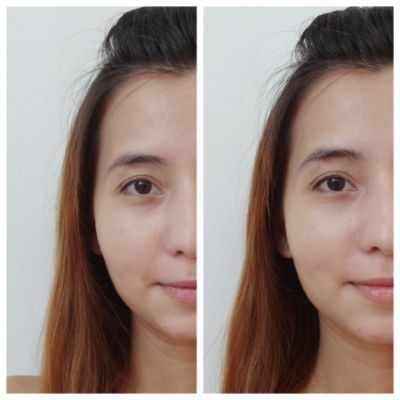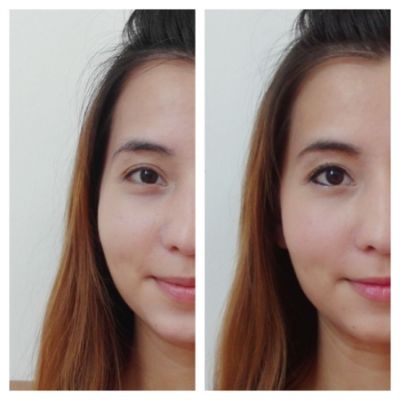 From left to right:
Bare faced – Coral CC Glow – PURPLE CC Evenness – Finished off with my usual makeup (as per below)~
What do you think? 🙂

#MOTD! (pardon my brows, I need to trim it soon)
On the Face: Biotherm CC Cream in Coral (glow), Purple (evenness) and Laneige finishing pact
On the Eyes: Laneige multi-shaping liner, BYS liquid liner and Laneige voluminizing mascara
On the Cheeks: Laneige Blusher in Pink Gradation
On the Lips: Laneige Silk Intense lipstick in Pink Garden and dabbed with Clubbing (for the ombre look)