Editorial Review
If, like me, you have a penchant for homely food.. this post will be perfect for you! It is always so much easier to blog about something I feel so strongly positive about. GoldLeaf Restaurant (formerly known as New Taiwan Porridge Restaurant) first opened its doors in 1971 at Oxley Rise, dedicatedly serving delectable Taiwanese-Singapore dishes to local foodies like Wine & Dine Magazine and Makansutra. Now located permanently at Amoy Street, Goldleaf Restaurant continues to deliver affordable quality food for those with a fine palate. One thing for sure, I definitely will be back again to satisfy my classic Taiwan porridge cravings with my fats and our mates and hopefully be able to try their famous braised pork with mei chye 😀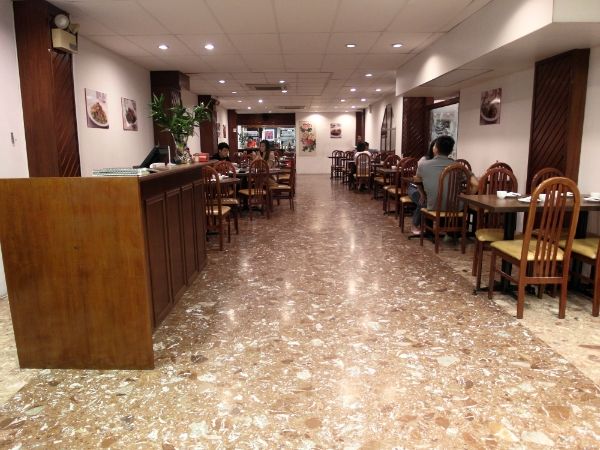 Don't be fooled by this unpretentious decor, the food and service is top notch! Impeccable and attentive.. not just to us, it marvels me at how all the waiters and waitresses were super attentive to their customers. Didn't take long to get their attention and they serve with such a pleasant attitude, no wonder they are quite popular amongst Japanese customers! I have been to food tasting events where I have to desperately wave my hands for a really long time before I could get the server's attention but in this case, I didn't even have to call any – they are always around just as I look up for service. Impressive hey?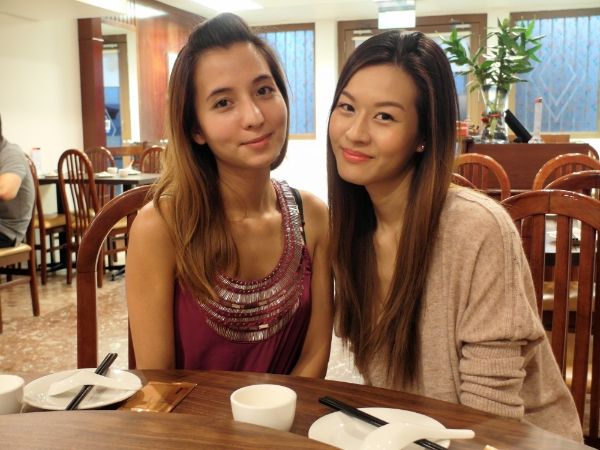 >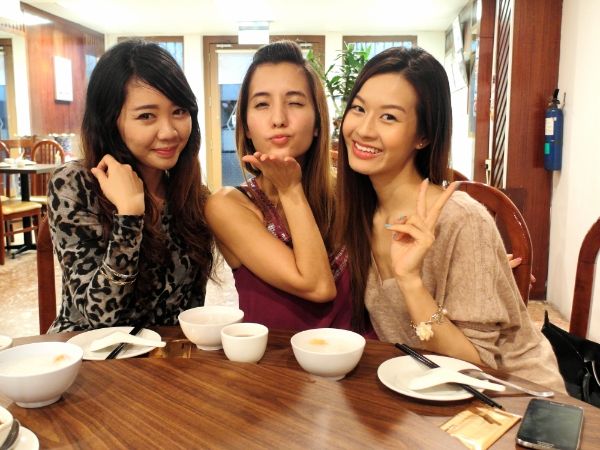 TheBeautyMavens first official event!
If you have been following me on my social medias, you will realize that I have been harping non-stop about
TheBeautyMavens
. It is actually a joint effort among Anna, Gwen and I to start a youtube channel for us to talk about everything related to skincare, beauty products, shopping hauls and basically anything we can think of! Hopefully, we will be able to post our debut vlog in October, so do follow us on
TheBeautyMavens instagram
in the meantime to stay updated ya :))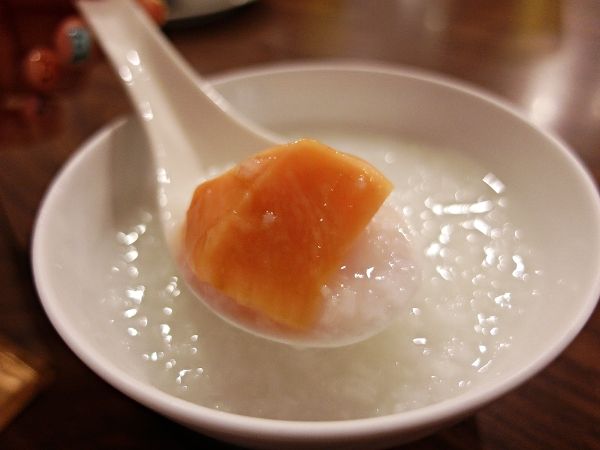 Sweet Potato Porridge
Anyway, back to our food tasting! You can choose between rice or sweet potato porridge, and they are
free-flow
~ All of us decided on the latter as we didn't want to be filled up too quickly; it was a good choice as we soon realize that it goes along really well with a lot of our dishes. The sweet potato porridge can actually be traced back to the hard times in the '30s and '40s – so much history in one simple dish.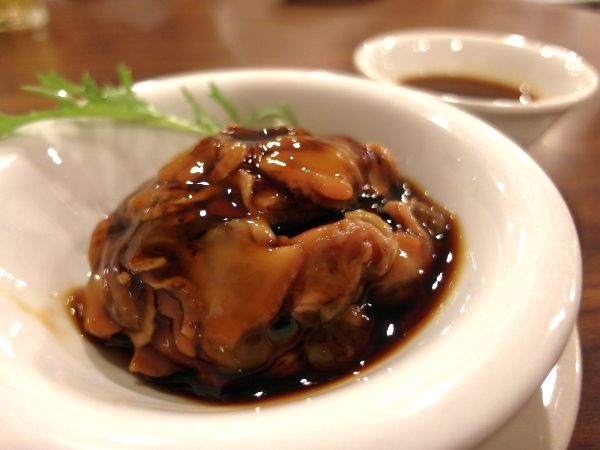 Fresh Cockles with Chef's Special Sauce
My laksa and fried kuey teow is always without "hum" ever since I first tasted it in P6. The metallic taste is so gross even when cooked so imagine how I felt having raw cockles served as the first dish of the day! Gwen promptly tried it without dipping the sauce that accompanied with it, so it definitely doesn't help looking at her scurrying around with different drinks to try to get rid of that awful taste… So I must admit that it was with much dread that I actually even dare to give it a go. But imagine my surprise when I realize that their special dipping sauce completely concealed whatever weird metallic taste that is always found lingering in cockles. Felt like I am eating a top shell cold dish! It definite is an acquire taste – you either like it or you don't. Although it taste pretty decent afterall, esp for someone who can't stand the sligtest taste of it, I pretty much avoided this dish due to my personal dislike for anything cockles. Give it a go if you dare!!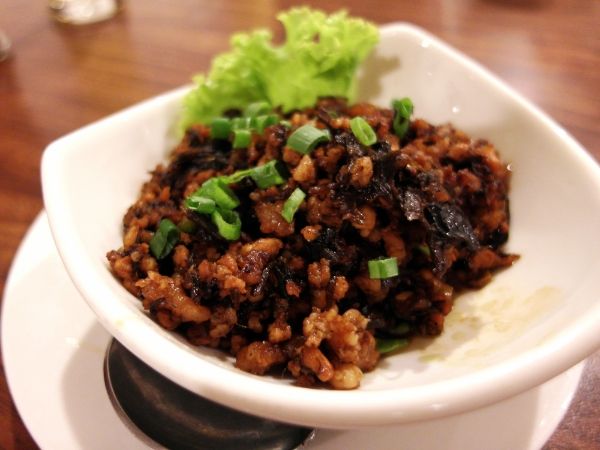 Minced Pork With Olives
This is my utmost favorite dish among all the dishes I have tried.. it is so appetizing I won't mind eating alone with my porridge with no other side dishes to accompany it.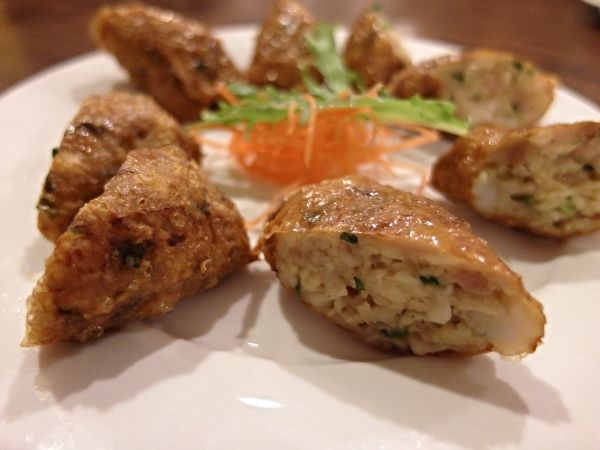 Traditional Shrimp rolls
My fatty's mommy makes the best ngoh hiang ever so believe me when I say that Goldleaf's ngoh hiang is really good and authentic Taiwanese style! You will get to taste a good mixture of the prawn, spring onions and the occasional crunchy water chestnut! The rolls were also nicely fried in a rich golden color that still retained a nice crunch and crust on the skin, it is also surprisingly not at all oily too.
Cod with House Specialty Sauce
I'm used to my mom pan-frying cod fish with soya sauce but this is a nice change with their unique special sauce!
Pan-fried to perfection with the outside nice and crispy and the inside still moist and the natural fish fat intact.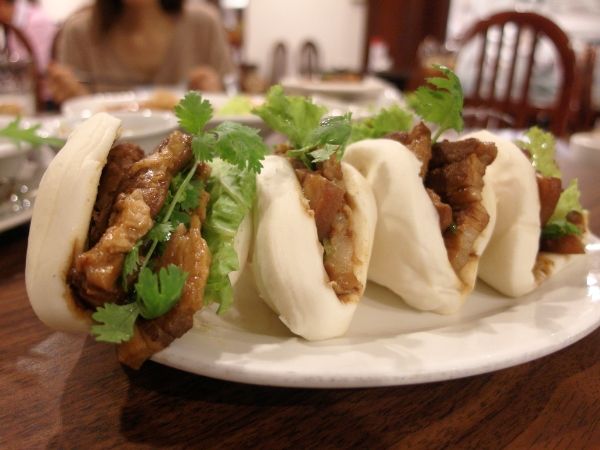 Goldleaf Braised Pork Belly with Preserved Vegetables Buns
Spot the FATS! Woots~ The meat was so beautifully braised that it came apart easily with every bite. It has such a wonderful buttery melt in your mouth texture and the soft fluffy bun is just the perfect match.
A must order!!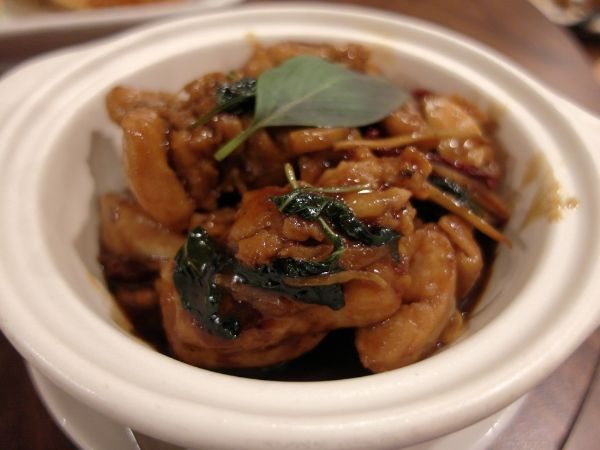 3-cup chicken
Better known as san-bei ji, basil leaves are added into this classic Taiwanese dish for the authentic flavour that I'm sadly not a fan of. Although the chicken was cooked perfectly tender and full of flavours, the basil was too overpowering for my liking. Is anyone not a fan of basil like me?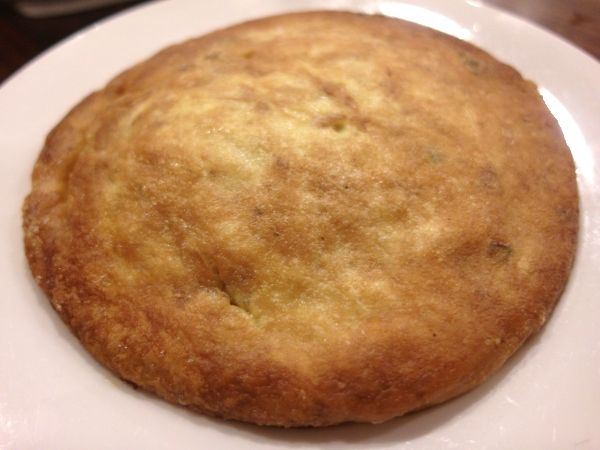 Chye por omelette
Don't look down on this plain looking fluffy omelette with its beautiful golden crust… it is generously filled with my favorite chye por~ (yes there is quite a lot of favorites in this post because those really are things I love to eat and will constantly make my mom cook/buy for me!! My tastebuds tend to be more Asian than German apparently :x)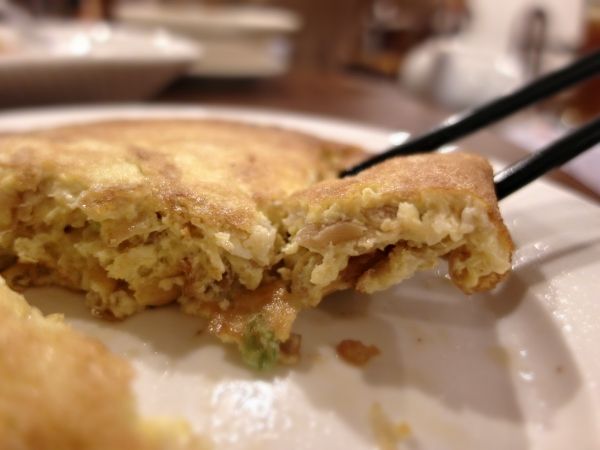 Incredibly light and surprisingly not as oily as it may look, this dish is well balanced in its salt level and moistness.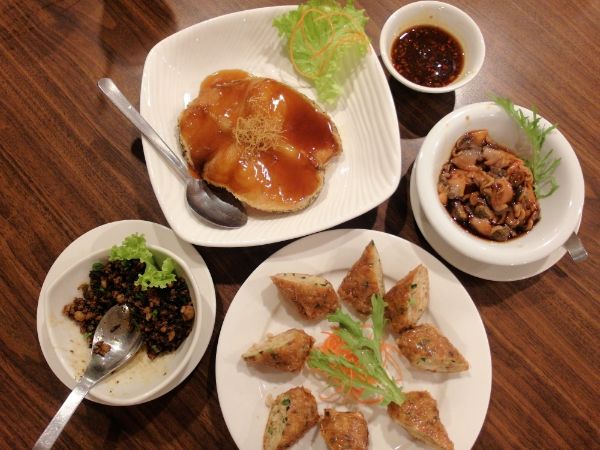 Nope, that's not all.. we were about to start taking a little break from all the snapshots to savor the food whilst it was still hot!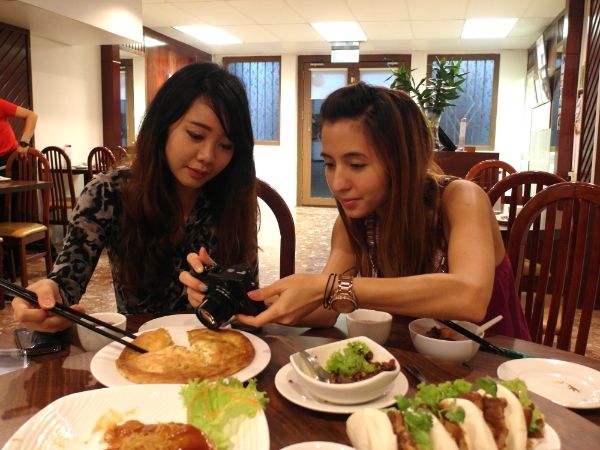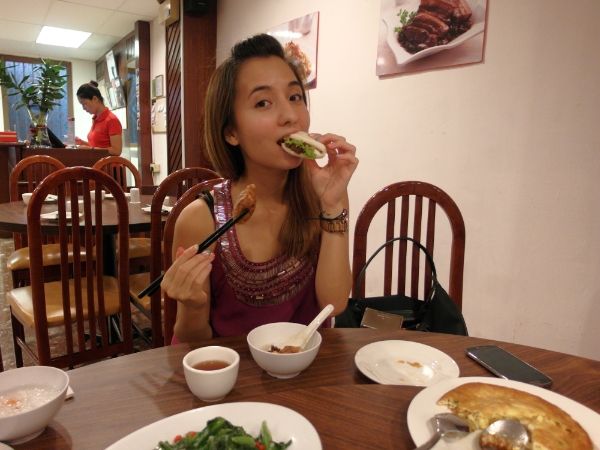 Busy stuffing my face whilst taking a little break from all the photo snapping.. lol.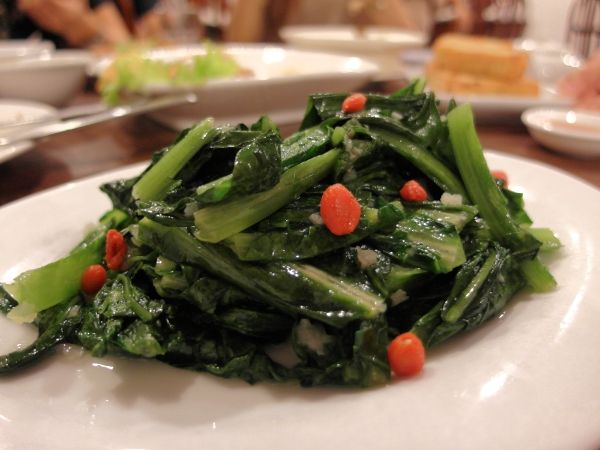 Taiwan Lettuce
Lightly salted, it may taste like normal lettuce that many dislike. But this is one of those dishes that is surprisingly addictive for me! There is this sweet tender aftertaste that is a good change from all the heavy meaty flavors.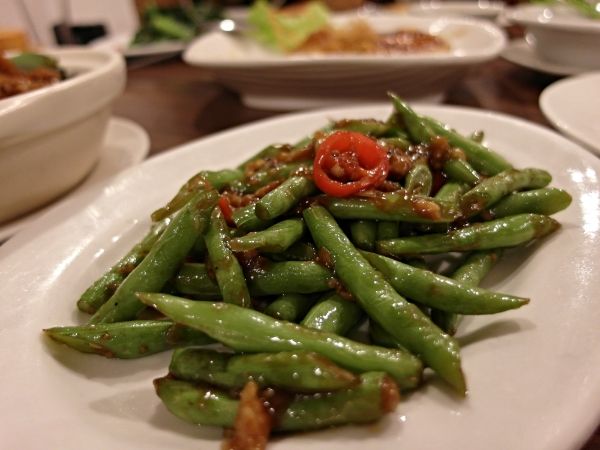 Stir-fried French Beans
A little twist from the traditional minced meat + long beans, the french beans are cooked to perfection – fresh, crunchy and absolutely fragrant!
Seafood Beancurd Bars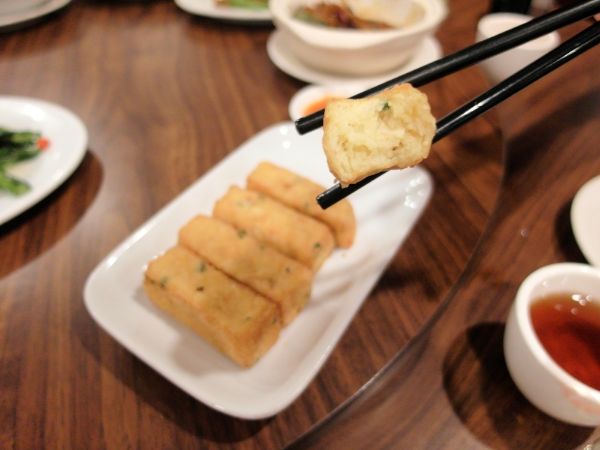 Crispy outside, soft like tofu inside :B The sauce to accompany this dish is very unique too; it actually reminds me of assam laksa!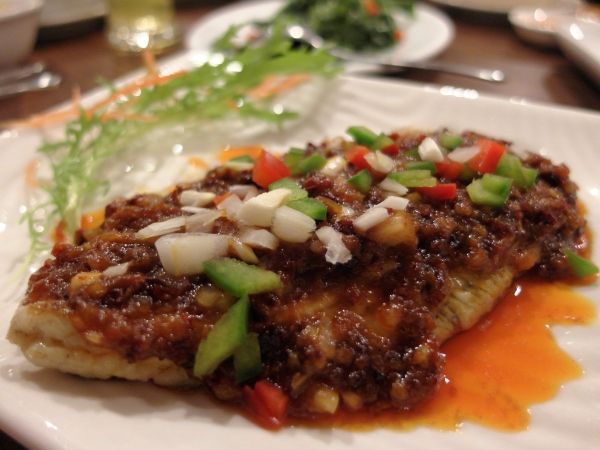 Sambal Seabass
Karen told me that this will taste just like the sambal stingrays one will always have at the hawker centers. I was quite hesitant as I much prefer the Malaysian's sambal stingray to Singapore's and it had been quite a disappointing hunt around the local hawkers so far; but this hits the right spot! I am superbly impressed!! Even Anna who never ate sambal before took an immediately liking to this dish!
Golden Egg Yolk Prawns
I told myself that this was the one dish I must taste as I love anything with salted egg yolk! Requested for the prawns to be de-shelled and I love how the prawns are so plump and succulent! Sadly, it wasn't as salty as I wish for it to be.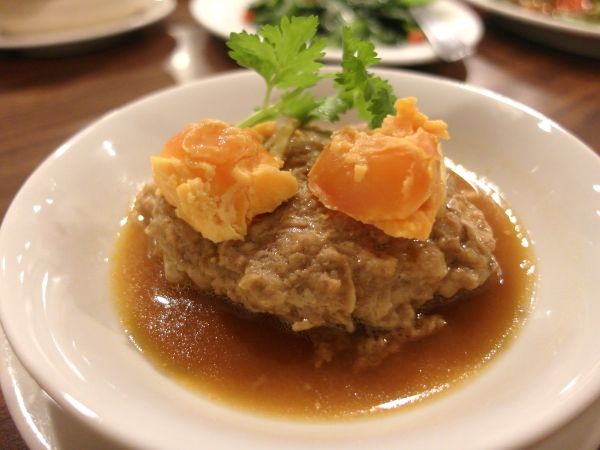 Steamed Minced Pork with Salted Egg Yolk
Yay! Another salted egg yolk dish and I loooove it! Just like the minced pork with olive, this is the perfect companion with porridge 🙂
We basically tried the entire desserts menu. You know how girls will always have room for desserts no matter how full we are and boy do we conquered all~ Personal favorite will be red tea jelly (perfect for kids. yummy and unique, taste like peach tea in fact!), green tea jelly (hen shuang kou!) and herbal jelly (not too bitter). The desserts are light and not overwhelmingly sweet, perfect if you are pretty health-conscious too 😉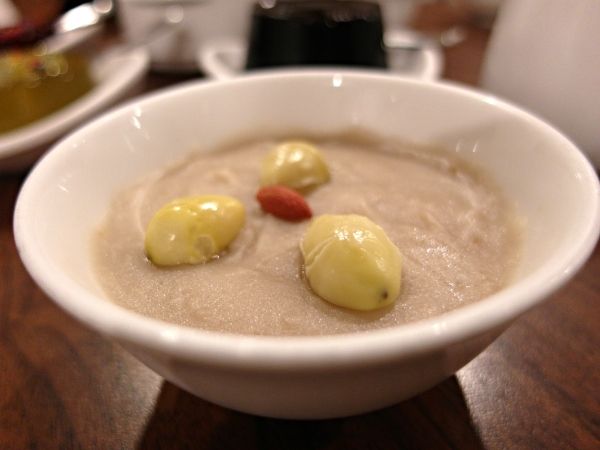 Yam Paste with Gingko Nuts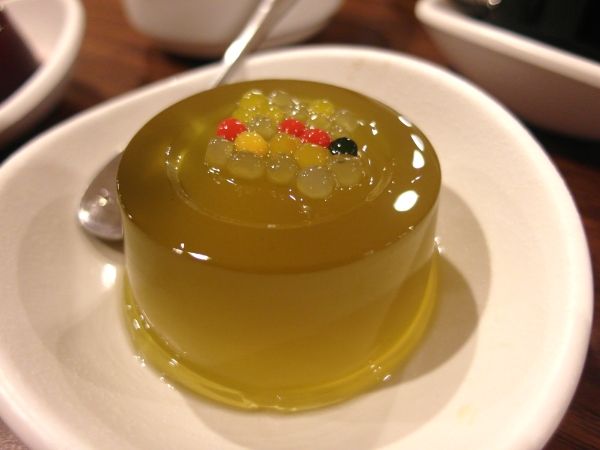 Green Tea Pudding
Red Tea Pudding
Almond jelly with lychee
Hashima
Anyone a fan of hashima like I am?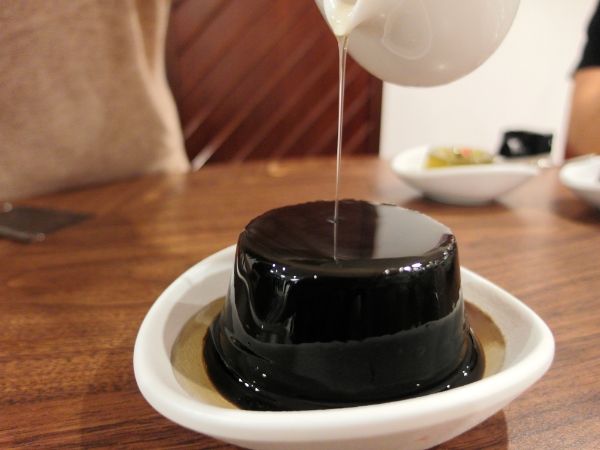 Herbal Jelly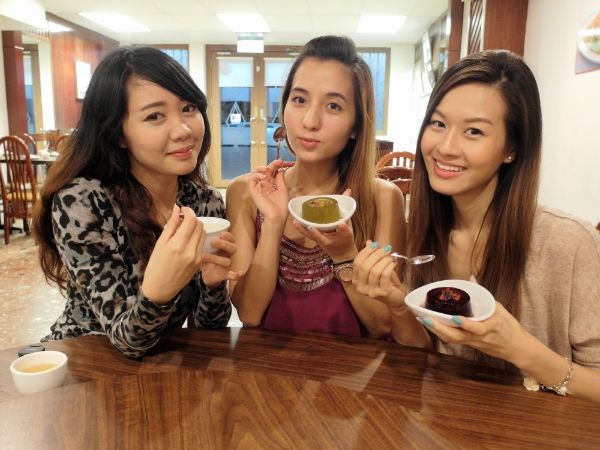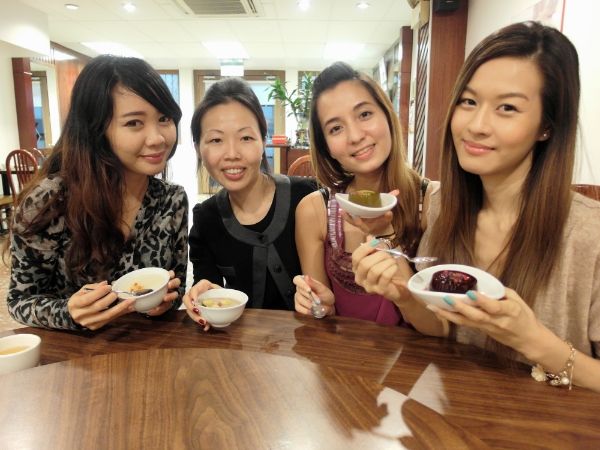 With the very lovely Karen who really is the perfect host! We couldn't have been more pampered with all the lovely dishes 🙂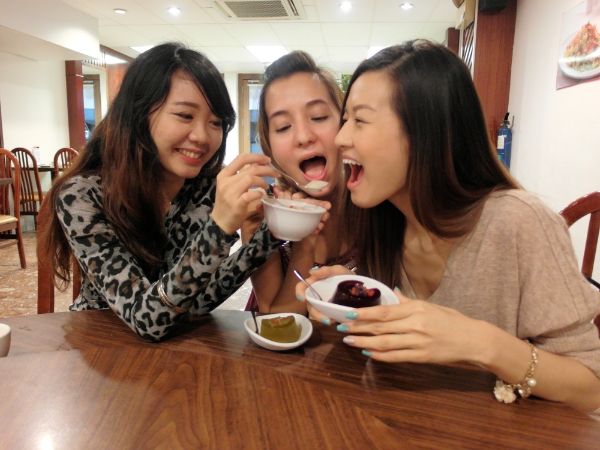 Ending this happy dining experience with a super hilariously bimbotic shot.. :B
Quote "PAPERKITTIES" from now until 31 Oct to enjoy 10% off your bill for all dine-in customers!
(Min spending of $50)