Event

Was invited to the Laneige BB Cushion Party at My Art Space late last month and boy was it fun!!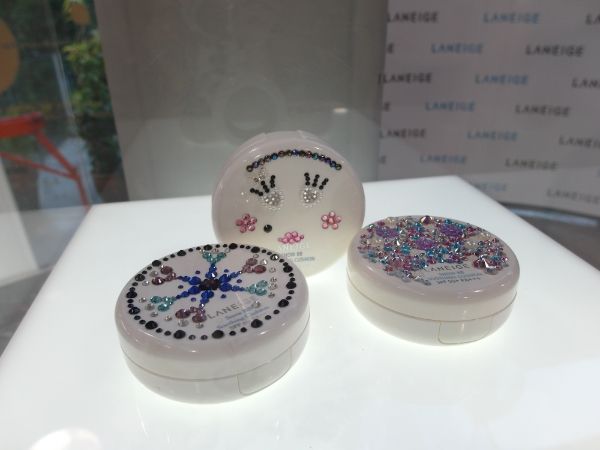 Am always so happy to see my pretty girls from the Laneige Beauty Blogger Challenge!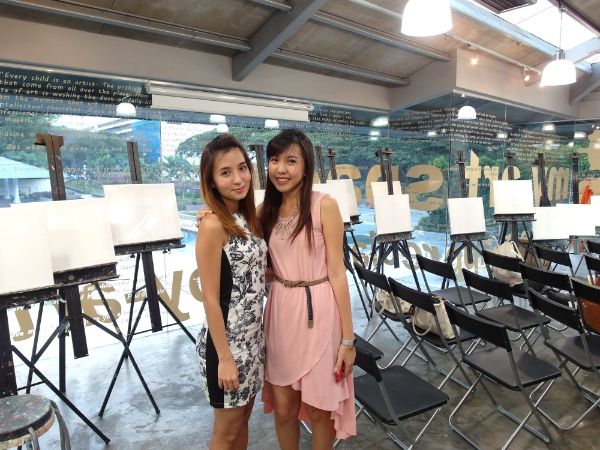 Chloe sweetie 🙂

Melissa dearest!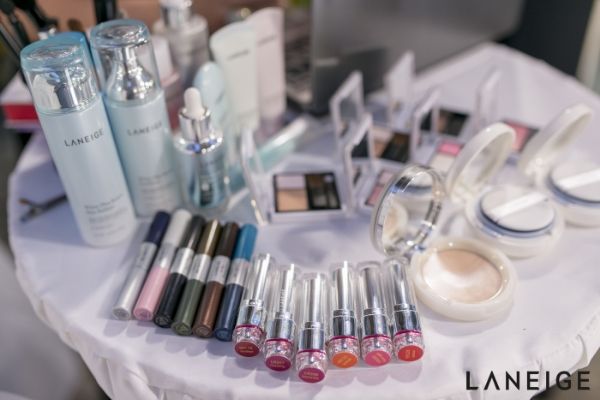 This party was held to introduce Laneige's new products in new shades that are absolutely perfect for the upcoming festive celebrations~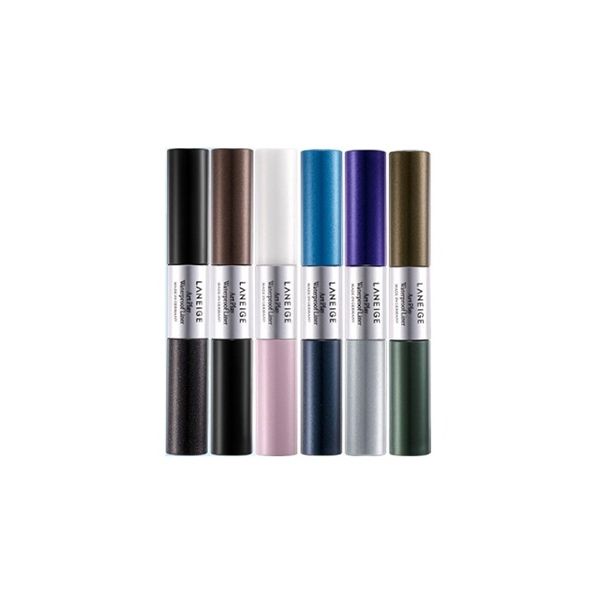 Launching in November, six new Artplay Waterproof Eyeliner (in dual colors)
From right to left:
#1: Edgy Black & StarNight Black for a dramatic and glamorous look
#2: Sparkling Brown & Real Brown to create elaborate or vivid lines
#3: Snow White & Sherbet Pink to create sparkling eyes
#4: Turquoise blue & Navy Unlimited to create edgy eye makeup
#5: Real Purple & Ideal Silver to give a mysterious look
#6: Forever Khaki & Deep Green to line or layer the eyeshadow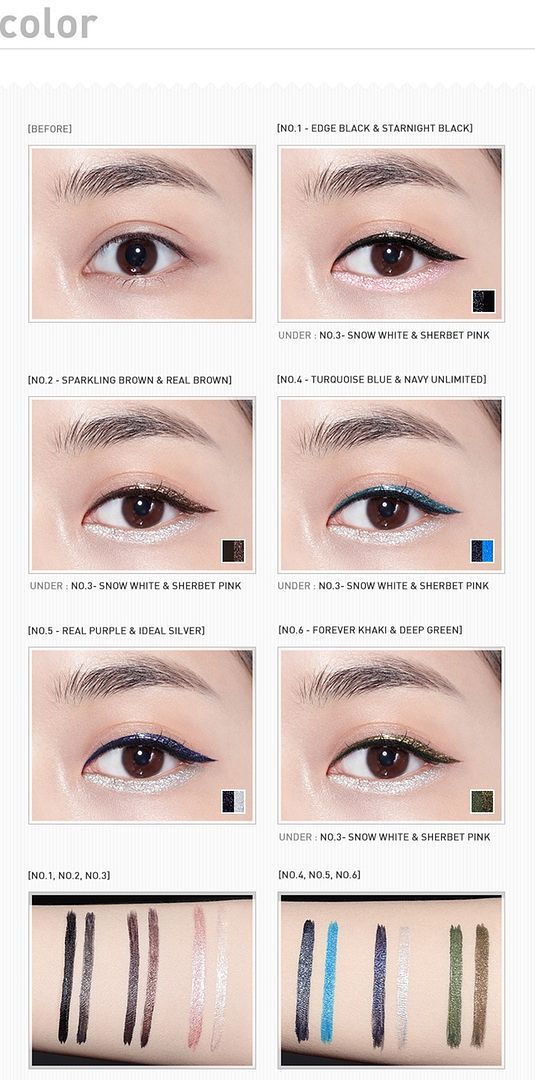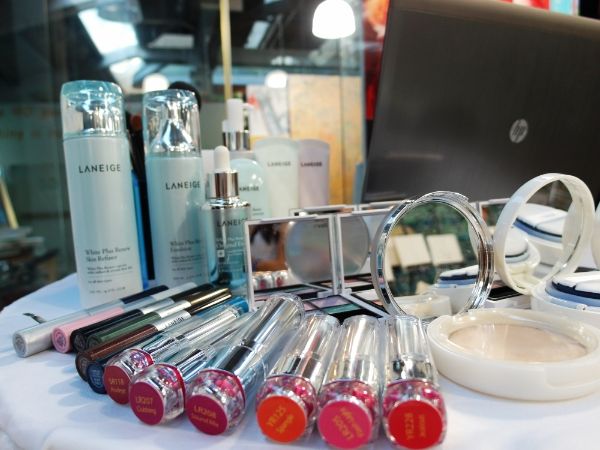 Launching in September, six new Silk Intense lippie shades!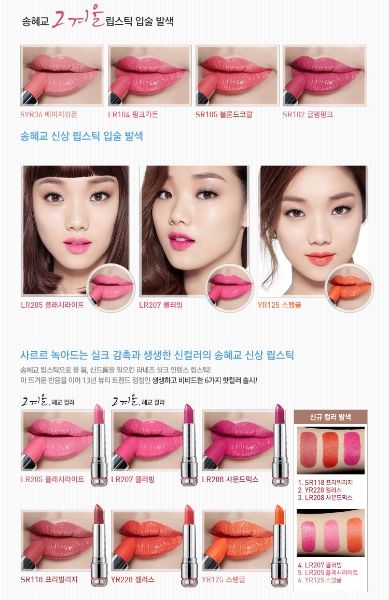 As most of you should know by now, actress Song Hye Kyo is often seen using Laneige Silk Intense lipsticks in a popular Korean
drama series – That Winter, The Wind Blows. The new shades are super vibrant and intense (pun not intended).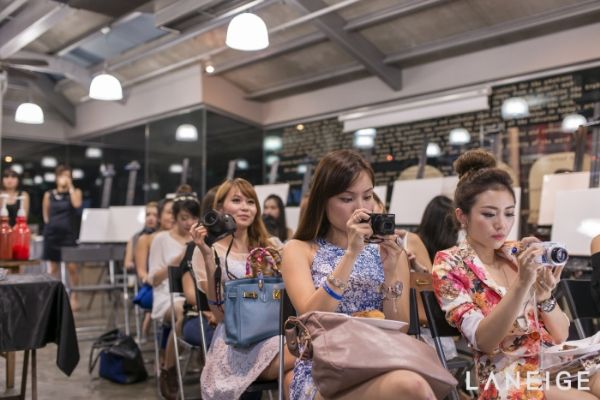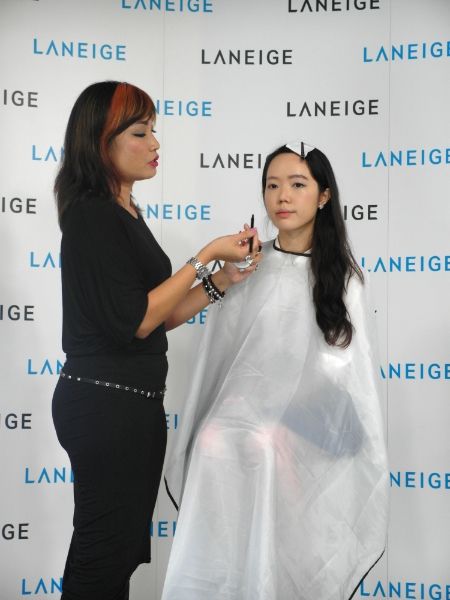 Beauty workshop to teach us how to recreate the look
Its amazing how a bright lipstick can make such a major difference to ShanShan's look, it is as though her entire face lightens up immediately
the moment "Clubbing" was applied on her! Super in awe~ I wish I can pull it off brilliantly too!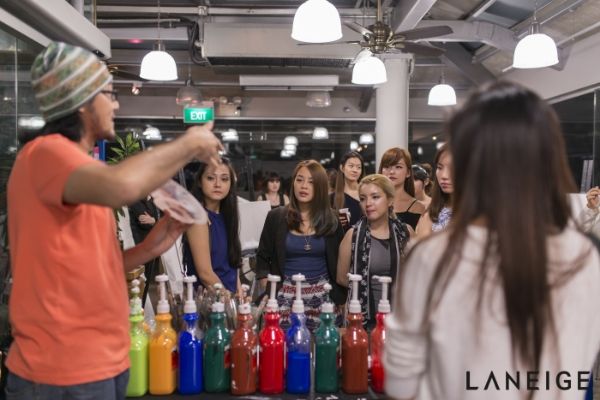 Next up, we were being briefed about how to create an artpiece using the 5 multi benefits of the BB Cushion:
– Soothing Effect
– Brightening
– SPF 5+ PA+++
– Sweatproof
– Skin Tone Correction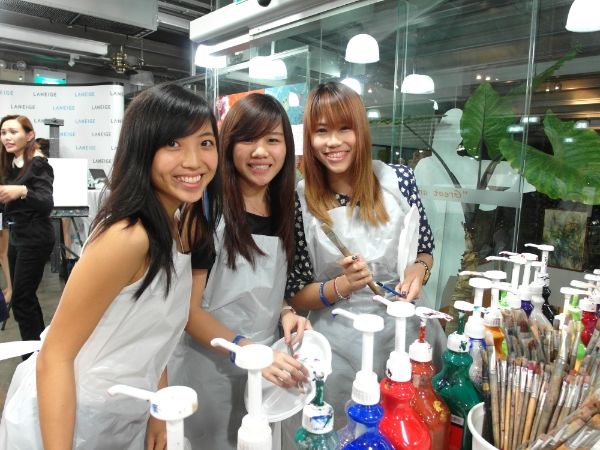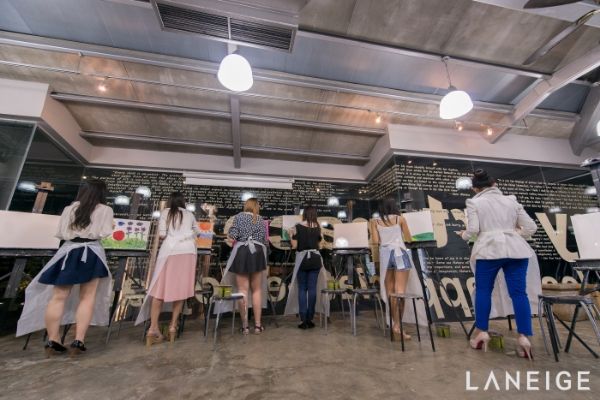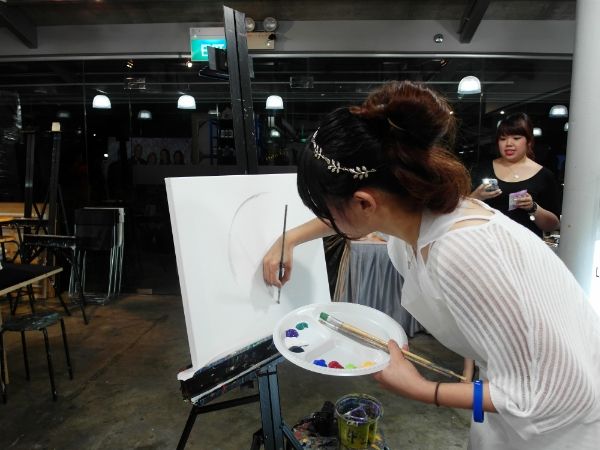 Brilliant Anna getting started on her artpiece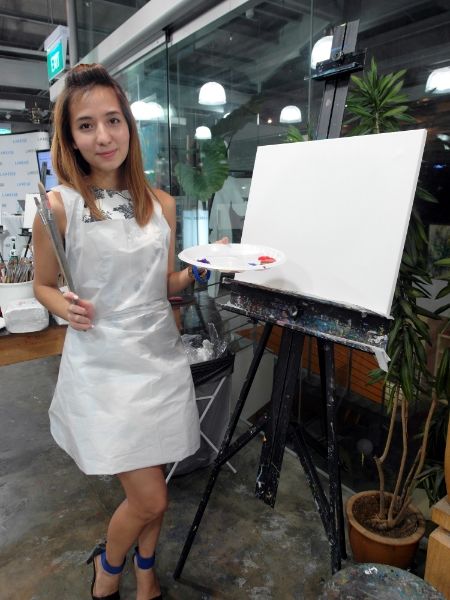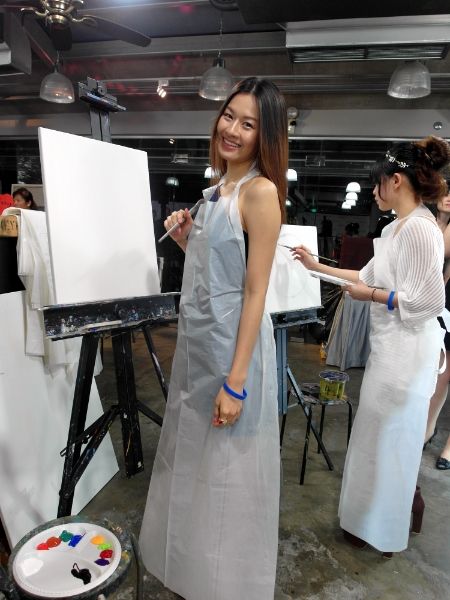 While Gwen and I were still busy posing around.. lol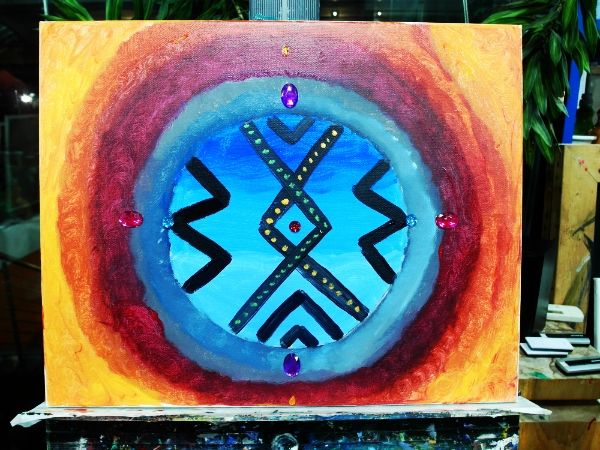 My final art piece.. :X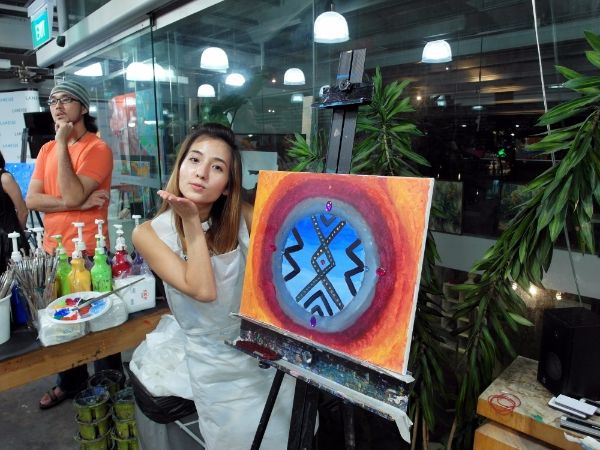 A far cry from the rest of the girlies but at least my zero artistic self was actually able to produce something decent! :B

Gwen's pretty interpretation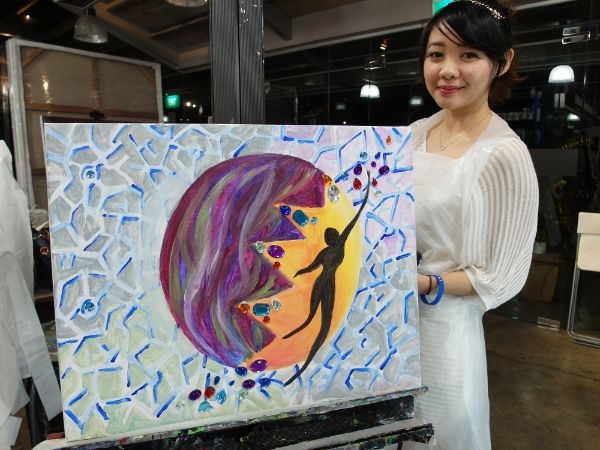 And the winning piece of the night!

What's in my goodie bag:
♥ Silk Intense Lipstick in LR207 Clubbing
♥ Artplay Waterproof Liner in #5 Real Purple & Ideal Silver
♥ Sephora x Laneige collaboration special: BB Cushion in #21 & DIY kit!

Here's my makeup using the items received in my goodie bag!
On the Face: Laneige BB Cushion and Laneige Finishing Pact
On the Cheeks: NARS in Gaiety
On the Eyes: Laneige Multi-shaping Liner (in black), Laneige Artplay Waterproof Liner (in purple x silver) and Laneige Volume Setting Mascara
On the Lips: Laneige Silk Intense Lipstick (in Clubbing) and a random lipgloss for the ombre look~
Everything you need to design your BB Cushion!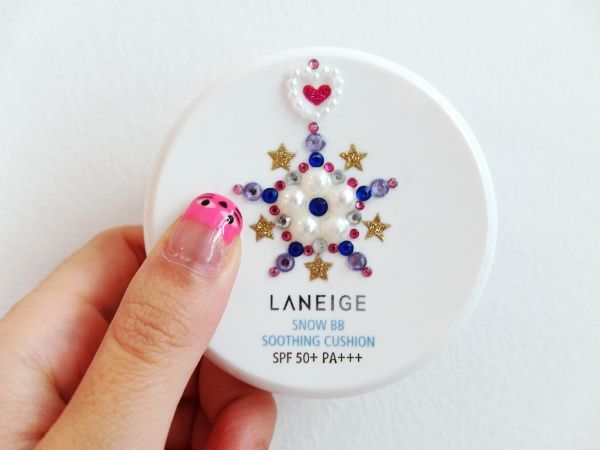 My masterpiece 😀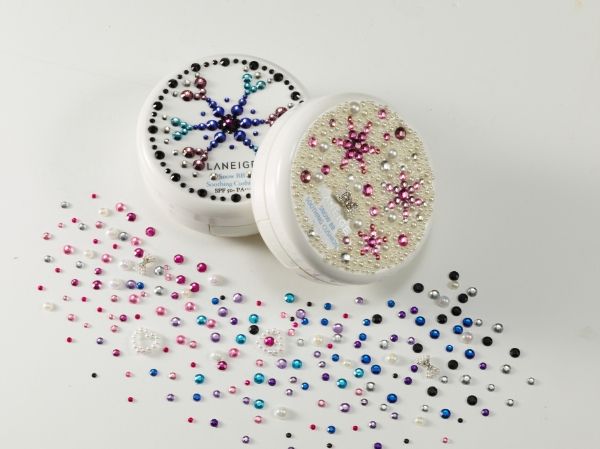 Laneige will be holding a BB Design Contest from 5 Sept to 2 Oct and you could just be one of the 3 winners walking away
with a Laneige hamper worth $300! Simply follow these 3 simple steps:
1. Purchase a BB Cushion at Sephora and you will receive a DIY kit too!
2. Decorate your BB Cushion with the free DIY Kit and upload your designs onto http://bit.ly/LaneigeBBCushion to participate. Do note that 70% of your design must be from the DIY kit…
3. Upload (max 2 submissions), view other designs and vote! Winners* will be announced on 4th Oct 🙂
*Winners must present the BB Cushion proof of receipt from Sephora Singapore to show that it was purchased from 5 Sept to 2 Oct 2013 so please don't throw your receipts away!!
Good Luck!

X