Editorial Review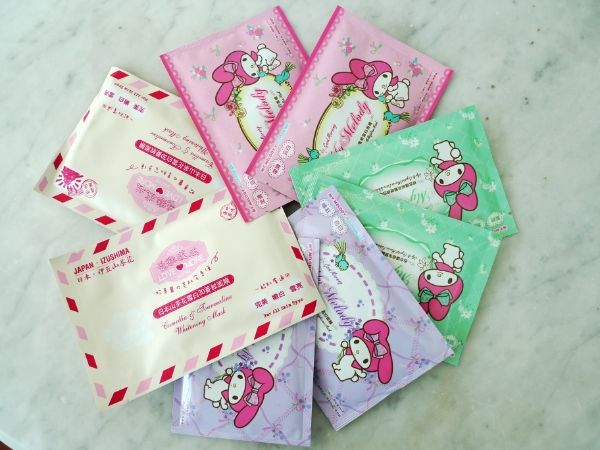 In case you haven't heard, LoveMore is famous for their awesome masks in Taiwan! Part of the reason why Taiwanese girls have such gorgeous skin is due to the fact that they religiously use sheet masks every single day. Having good skin sure is hard work ey?! My skin feels dewy and brighter whenever I use these masks; I also noticed that I don't wake up to oily skin since the masks are so moisturized 😀
First up, I'm going to introduce LoveMore x My Melody masks because the packaging is super KAWAII!! You get to choose from 4 different masks targeted for different skin concerns and these are the ones I've chosen: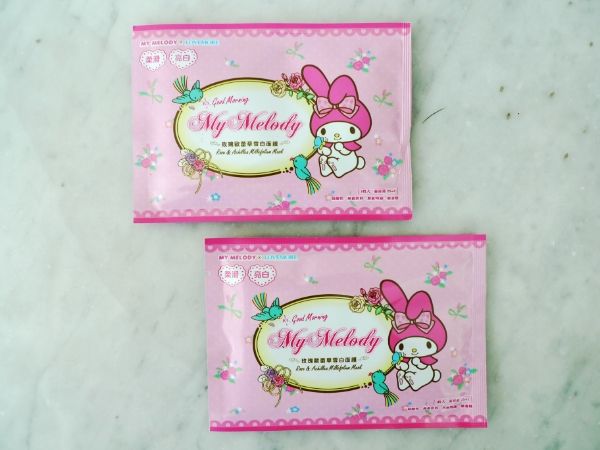 LoveMore x My Melody Rose & Achillea Millefolium Mask
– meant for extra whitening
– subtle rose-scented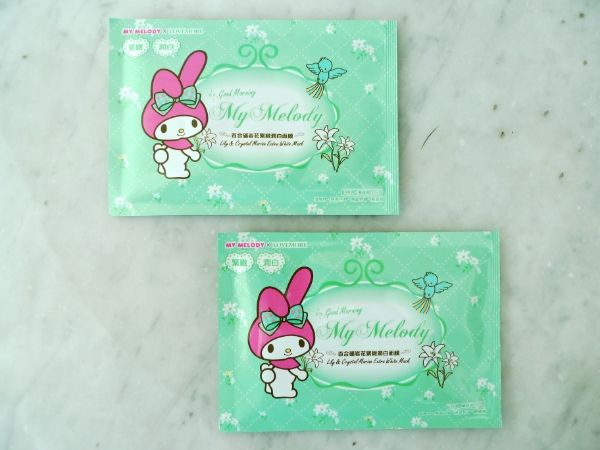 LoveMore x My Melody Lily & Crystal Marine Extra White Mask
– meant for skin tightening
– fresh and grassy scented
LoveMore x My Melody Lavendar & Lemongrass Brightened Mask
– meant for brightening
– fresh and lavender scented

The fabric for these LoveMore x My Melody masks are well-woven and absorbent. Despite its thinness, I was able to unfold the mask easily without fearing that it would tear. The cut and proportion fits the contours of my face rather well; just maybe a bit too short on my big nose though.. 😡 All three makes my face looks brighter after each usage, but not much on the tightening part (for the Lily & Crystal Marine Mask).
Japan Izushima LoveMore Masks: Camellia & Tourmaline Whitening Mask
Combining 3D mask with the best whitening ingredients and tourmaline, the benefits of the mask is released to every inch of your skin! My skin has been plagued with acne breakouts lately so I've been using loads of whitening products in hopes of reducing the scars… I was told that by using it for 15 minutes daily, my skin will be as fair as a princess~~
Psst.. I am actually using this mask as I blog! :B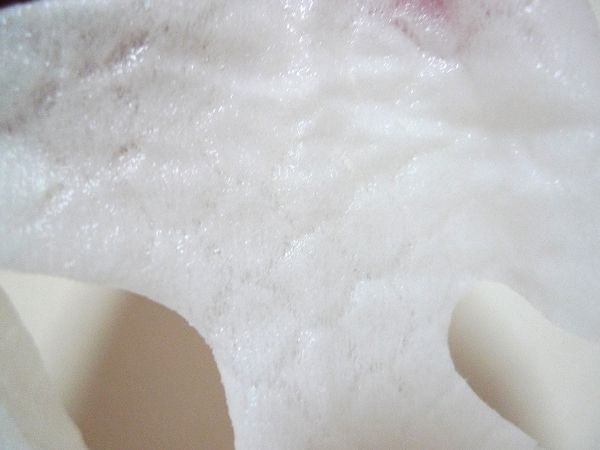 What's so special about the Japan Izushima LoveMore Masks?
It is extremely absorbent despite the thick patterned-textured. I tend to scrunch the mask up after using it and squeeze the rest of the goodness on my elbows and knees. It works like a serum, so might as well not waste it right?! *auntie moments*
Intrigued in getting your own LoveMore masks?? They are now available at Watsons as well as online at http://secretive.sg!
♥ ♥ ♥
Lucky you, I have 2 sets of LoveMore masks (4pcs each set as seen above) to giveaway to 2 lucky winners!
How to enter:
Like Secretive on Facebook!
Extra entries (whichever you fancy):
1. Follow Paperkitties on Instagram (x1 chance)
2. Follow Paperkitties on Twitter (x1 chance)
3. Like Paperkitties on Facebook (x1 chance)
When you are done with the above, simply leave a comment with your email and your twitter and/or instagram username(s) in this format:
Name:
Twitter: (if any)
Instagram: (if any)
Email:
Entries are open to until 19th September (23:59) and I will draw the winners on 20th September .
Good Luck!
X