I realize that there is a lot of bad reviews apparently going on about how the food quality is horrid for Blue Garden, it is however honestly ok in my opinion. Obviously not top-notch perfect, but definitely worth the money we are paying for… yes, this coming from a picky eater like me. Only thing I don't get is the need to pay service charge for a service that really isn't there. Anyway, I was in charge of choosing the venue for my team's dinner date so I decided to give this place a go since it is pretty cheap and a straight bus from work..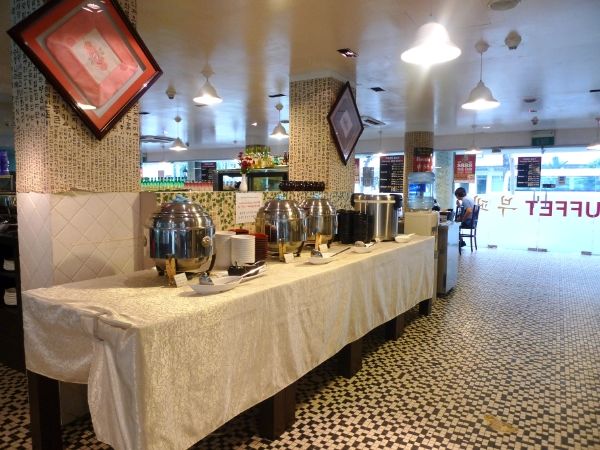 You can skip the soup/porridge section as there is nothing fantastic about it. Drinks wise, water is free but self service and the rest is chargeable. Available for desserts are fruits and ice cream, super hard to dig for the ice cream but well worth the effort! The lime and green tea ones are super nice, a must try okie? Oddly, they only serve us a complimentary steamed egg when we were eating our desserts.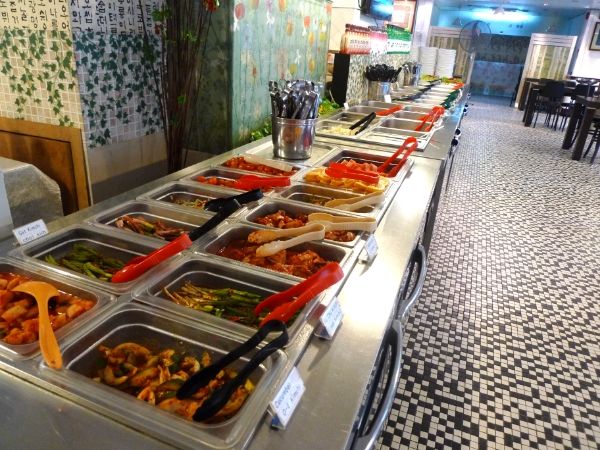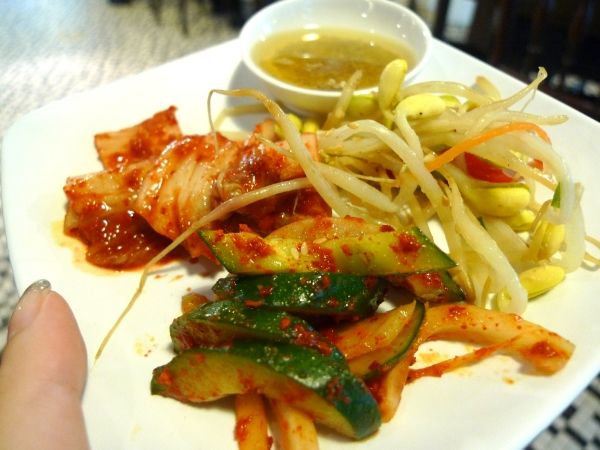 There is a wide variety of side dishes to choose from but some unfortunately tasted like those mass-manufactured food court type. Nonetheless, it is still nice to have some kimchi and fresh veggies to munch on – the cherry tomatoes are really sweet!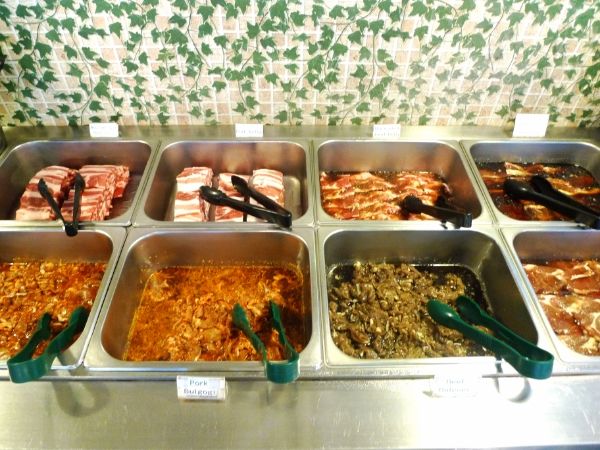 Yup, just as we expected, a wide variety of meat to choose from! And boy are they good, so just go crazy with it!! My team won't stop raving on how fresh and juicy the meat is. All plans for diet was well forgotten after our infinite rounds of pork collar bones and the fatty parts. Chicken and beef bulgogi are really well marinated too. Definitely hit the right note since the purpose for Korean BBQ is the meat right?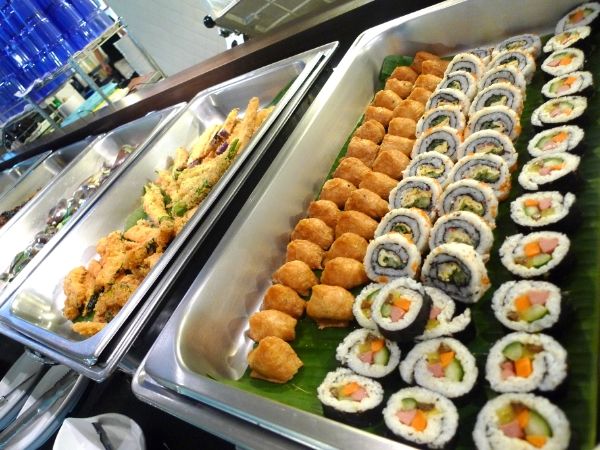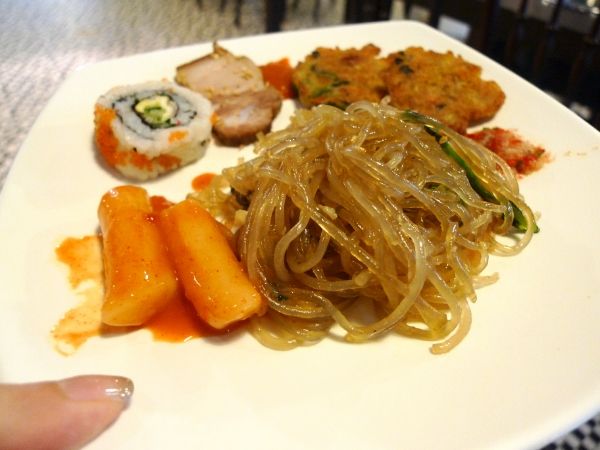 They also serve ready-cooked Korean dishes like leek pancakes, Ddukbokkie, kimchi fried rice etc and my favorite of the lot has got to be the sweet potato noodles! It is so good we had like three rounds of it and still couldn't get enough.. Love how the dishes offered are the ones I tend to order whenever I eat Korean BBQ and for once, I don't have to pay "extra" for it 🙂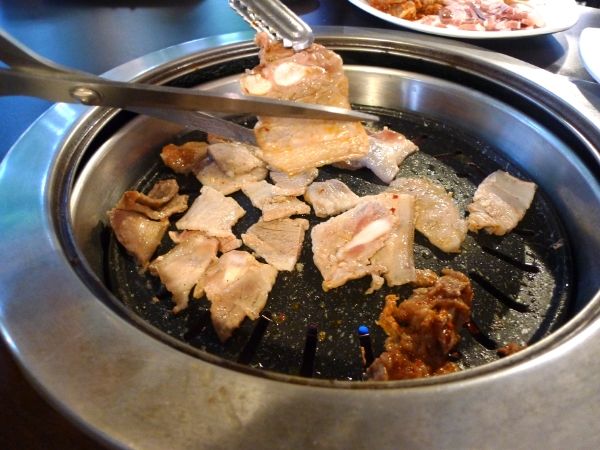 Given the price, the overall selection and quality is really value for money. It is actually $2 cheaper to dine from Mon-Thurs and the crowd is much lesser too! It did give me the slight Seoul Garden feel, but just more Korean BBQ style and well worth my moolahs.
Blue Garden Korean BBQ Buffet Restaurant
50 Tiong Bahru Road
#01-07 Link Hotel Singapore
Tel: +65 6224 0700

Korean BBQ Buffet Lunch $19.90++/pax
Korean BBQ Buffet Dinner $26.90++/pax