Decided to meet the Laneige girls for brunch after bumping into them at the Cherie Fantasy event. It has been AGES since I have been out for Sunday brunch, I can't even remember when was the last time I have it.. Anyway, we ended up deciding on Chock Full of Beans located at quaint Changi Village after hearing so many rave reviews on this little hidden gem!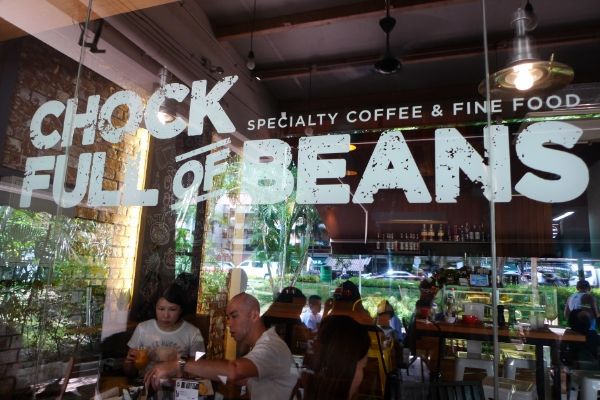 There was already a long queue when Gwen arrived and we had to wait about 30mins before our table was ready.
Well actually, less than 10mins for me cuz I was late 😡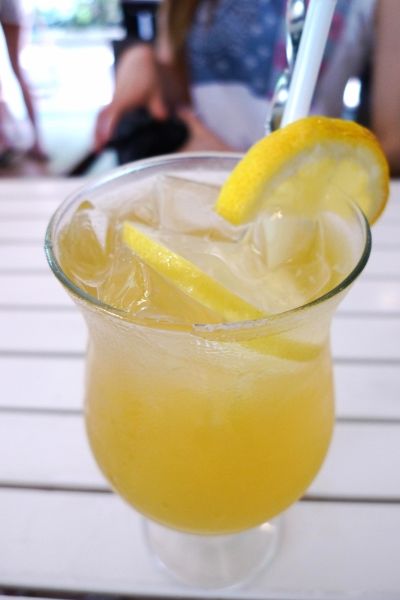 Chock Full of Beans
is famous for their coffee and coffee art but for the life of me, I am just never a coffee person. Manage to convince the two to order coffee whilst I chose honey lemonade, teehee! The girls commented that the coffee taste as awesome as it looks, so do give it a go when you're there ya? 🙂
For the mains, it was pretty similar due to our love for all things "benedict"; thus, there isn't much to compare on how the other dishes fare. On hindsight, we should have been more adventurous as the Eggs Ben/Atlantic/Portobello were average. My poached egg actually came with a small puddle of water which got me grumbling for quite a bit and the homemade toast is just too dry for my liking.. Service was prompt and friendly despite the Sunday crowd.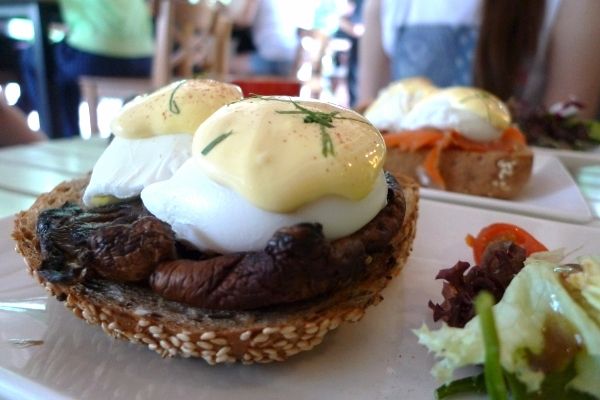 Eggs Portobello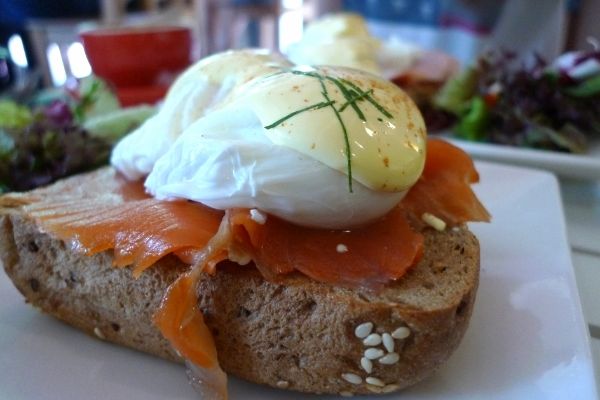 Eggs Atlantic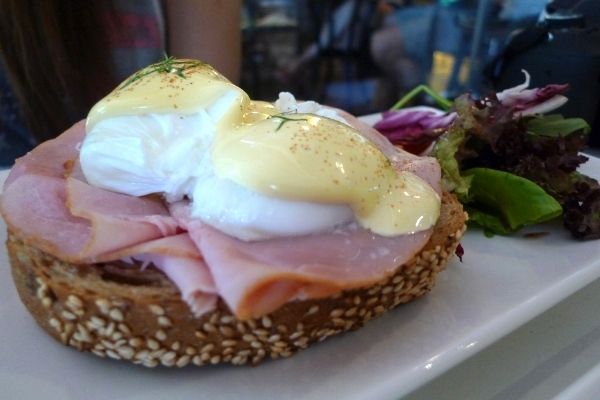 Eggs Benedict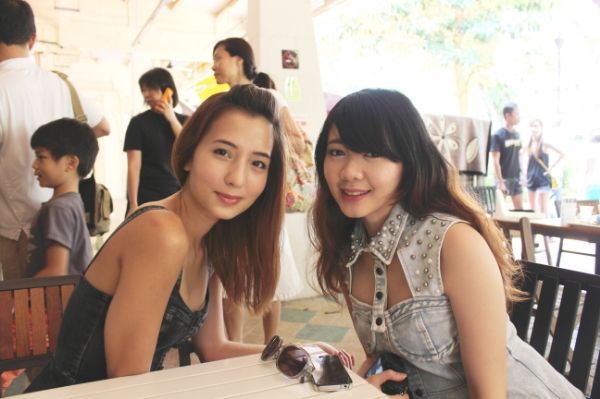 The denim couple!
It sure was a hilarious when I saw Anna in a denim dress as well, much to Gwen's amusement. As you can see, she is totally rocking the rocker-chic look, whilst I am just in my usual feminine dress.. lol!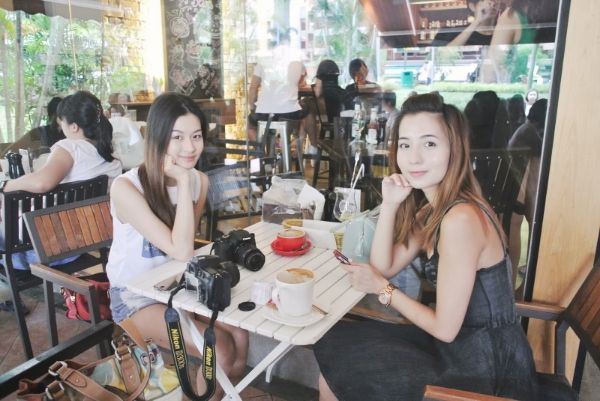 Gwen, who also happened to be wearing something denim (shorts)~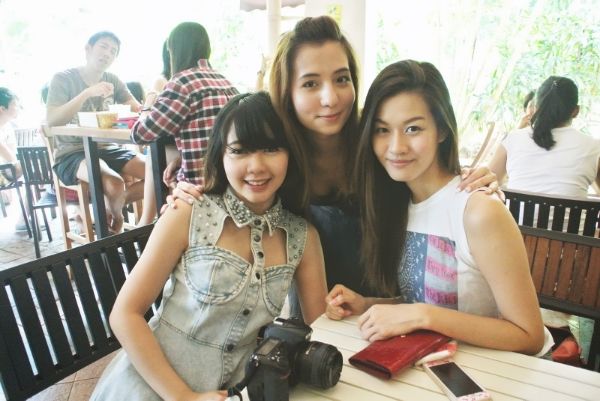 The happy trio 😀
Chock Full of Beans
Blk 4 Changi Village Rd
Singapore 500004
T: 6214 8839