Event
I actually took half day leave when I received this gorgeous invitation because I simply couldn't resist the temptation of what the event had to offer.. and boy am I glad I did! From the same lovely bunch who organised the previous Tsubaki Garden Camellia Launch, here's introducing the Majolica Majorca x Ma Cherie Press Launch : Cherie Fantasy!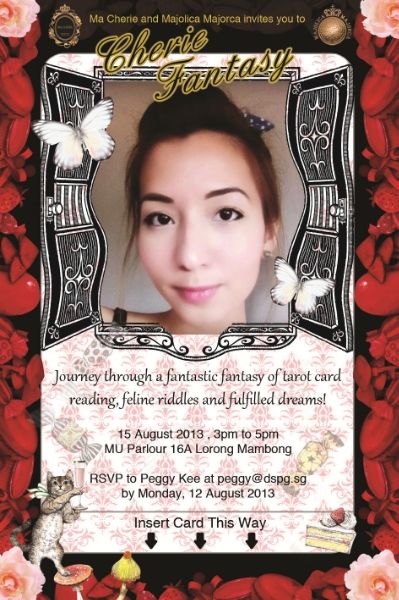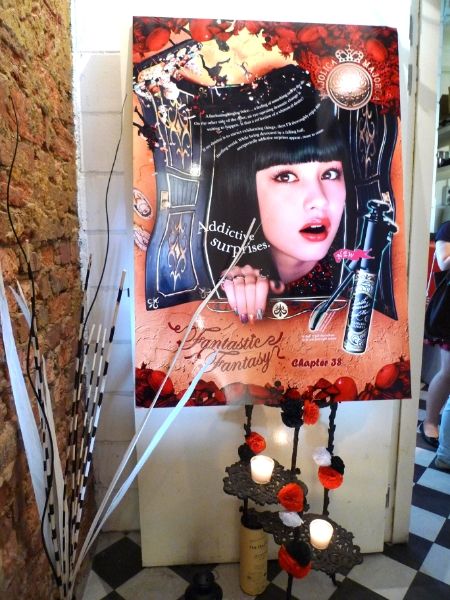 My invitation/tarot card is just too pretty for me to decline!

Entering the whimsical world where where two magical brands combine~
The event was held at MU Parlour, a little too small for all the girls but I would definitely love to be back for one of my
foodhunts
soon! What really impressed me was the amount of effort put into this beautifully decorated media launch… handcrafted flower bouquets in themed colours, hanging tarot cards, life-sized props and quirky furnishings added to the peculiarity of the exclusive tea reception; I was in for a treat!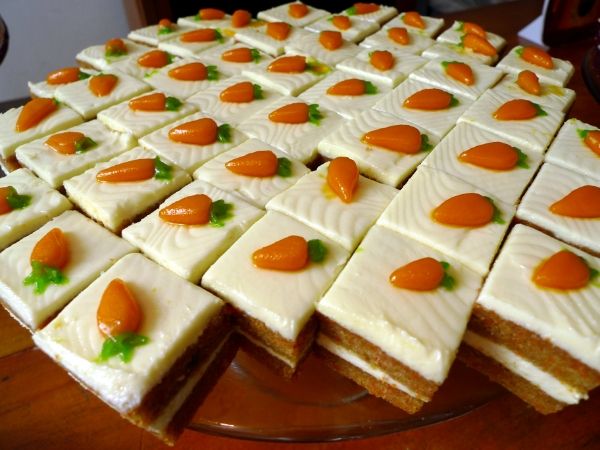 Carrot Cake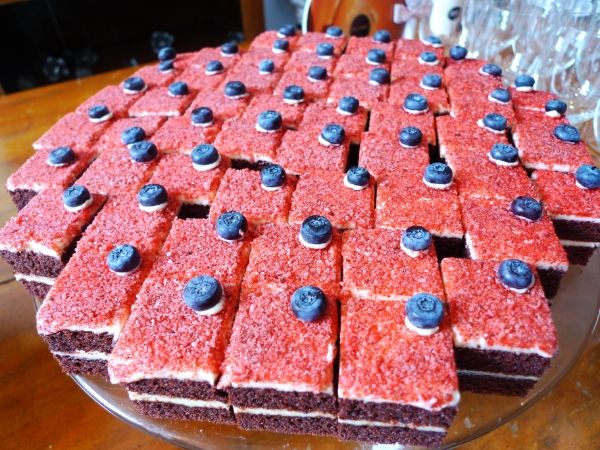 Red Velvet
Was really doubtful when Elson kept telling me that by inserting my tarot card, the "Mystery Magic Vending Machine" will be able to diagnose my hair problems and surprise me with the perfect Ma Cherie out-of-bath haircare products..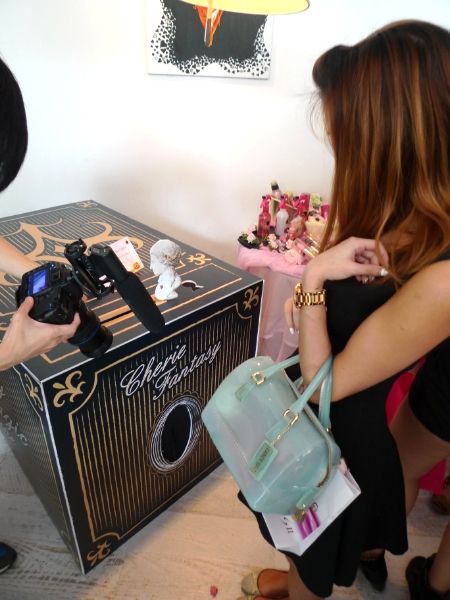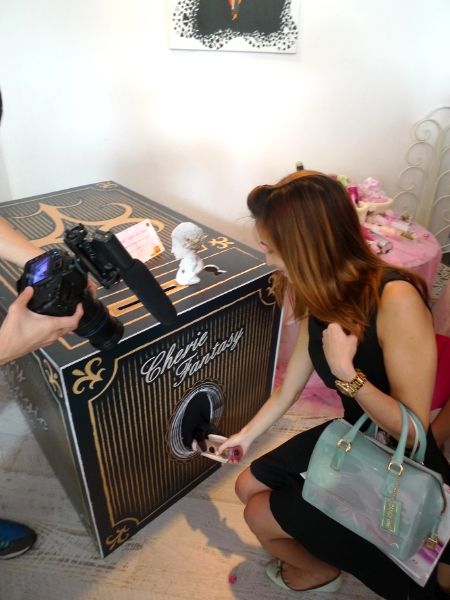 Well it didn't take long for me to find out why and boy was I shock when the black-gloved hand emerged! Hats off to them for being ever so creative!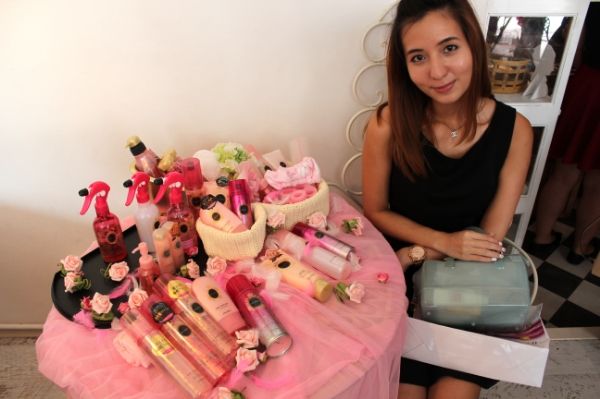 Ma Cherie has recently unveiled six new treatments and styling out-of-bath products catered to a variety of different hair types. Champagne Honey Gelee, the core ingredient present in all six out-of-bath treatment and styling Ma Cherie products, traps moisture to tame flyaway hair thus leaving it silky smooth.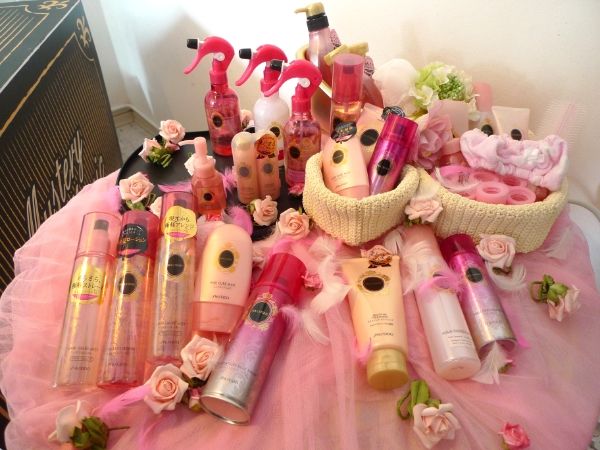 We were also given a live hair styling demonstration featuring the Hair Gelee Mist (Airy Mush), Curl Set Lotion and Decoration Keep Spray to witness the quick transformation with the simple use of Ma Cherie products.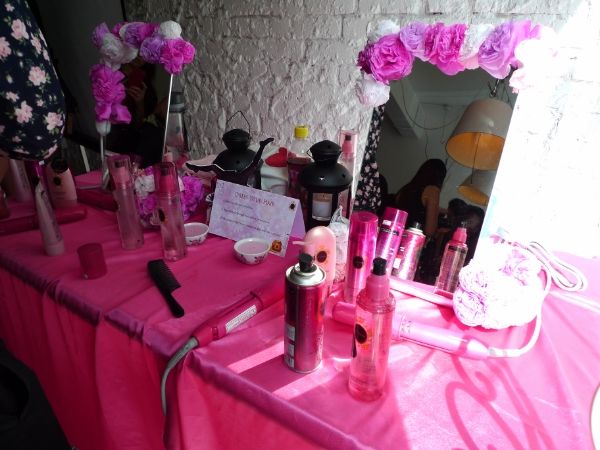 Dress your hair at this station with all things PINK and fruity-scented!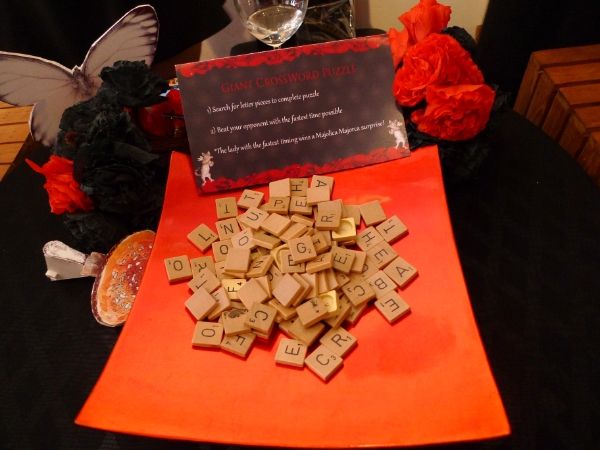 Gwen and I participated in the 'Giant Crossword Puzzle' where we compete against another pair to complete sentences using key words to describe the unique qualities of Majolica Majorca products from the Chapter 38 – 'Fantastic Fantasy' collection and we won!! :B
The Majolica Majorca Autumn 2013 trend consists of rich and fun colours associated with the baroque theme, where emphasis has been placed on the corner and width of the eyes to emulate a cat-eye effect. Rich-toned lip colours also helps to accentuate feminine lips.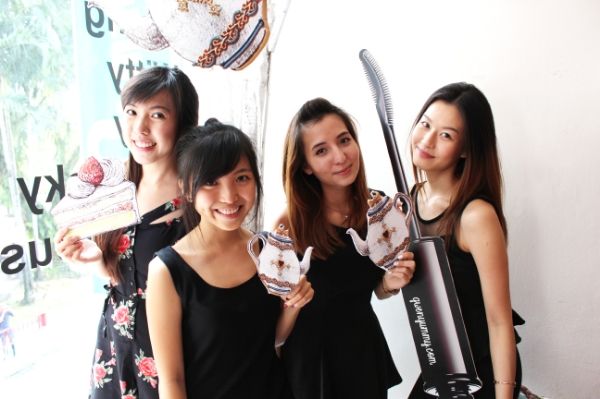 The reunion of the Laneige BeautyBloggerChallenge girls *whoopee!*
This was definitely the highlight of my day when I saw my laneige girls during the event.. The event immediately became 10 times more fun with the company of my pretty girlies and many camwhoring moments~ (I hardly take snapshots of myself when I attend events alone cuz I am so shy and self-unconscious :x)

This was super funny cuz Gwen looks as tho she is combing my hair with the mascara wand, lol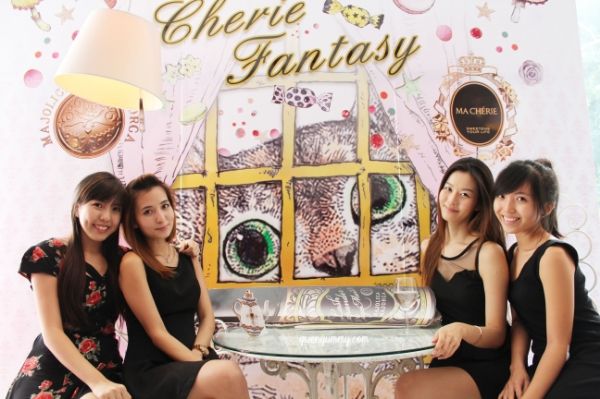 Love you girlies!

Ma Cherie Goodies
Ma Cherie Hair Gelee Mist (Silky Straight at S$17.90) – as a heat protector and to ensure my hair stays silky straight
Ma Cherie End Cure Milk (S$16.90) -to repair my damaged and dry split ends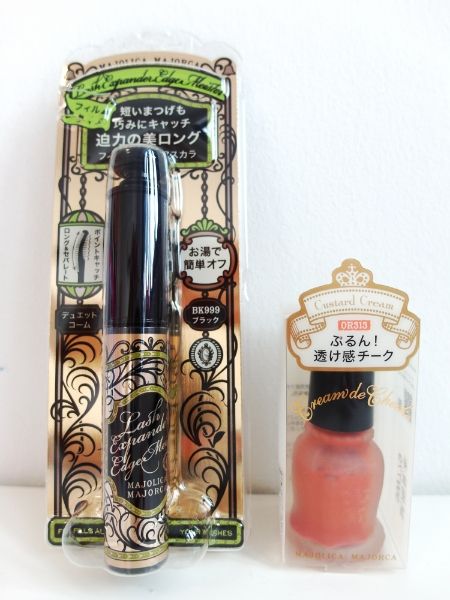 Majolica Majorca Goodies
Majolica Majorca Lash Expander Edge Meister F (in Black at S$25.90) – A film type mascara featuring a Duet Comb and easily removed by warm water.
Majolica Majorca Nail Polish (in Custard Cream) – Gwen and I received this when we won the crossword puzzle game, hees.

HerVelvetVase Goodies
This event was definitely full of surprises cuz to be honest, HVV was one of the last blogshops I was expecting to be gracing the event with goodie bags! The bag is not really my style but I do love the massive notepad tho, fantastic for writing my random thoughts and ideas. Thanks HVV 🙂
I shall end off this post with a really whimiscal promo video for Majolica Majorca Chapter 38!
P.S the scores of the tune can be found in Majorlica Majorca's Little Humming Book 😉