Sponsored

Skin studies have revealed that women are particularly concerned about skin firmness and wrinkles after reaching 25 years of age and I can't believe I will be joining that age group in a few months time.. *GASP* Time sure flies hey? Laneige's new premium anti-aging line, Time Freeze, utilizes the patented collagen regeneration technology, Dynamic Collagen and exclusively developed Watering Peptide to correct the five key factors of aging commonly found among Asian women:
1. fine lines and wrinkles,
2. loss of skin firmness,
3. skin dryness,
4. rough skin,
5. texture and dull skin

You must be wondering what is so special about the collagen technology patented by Laneige right?..
Differentiating itself from existing collagen cosmetics, which either slow down the breakdown of collagen or revitalize an element to trigger collagen synthesis, Dynamic Collagen is a breakthrough technology that breaks down old collagen (world's first!) and regenerate them into new, healthy collagen! Bet you didn't know that the breaking down of old collagen is necessary so as to prevent disruption for the growth of new collagen. As a result, stronger structural support helps the skin to regain its original firmness while fine lines and wrinkles are smoothened out. With Dynamic Collagen, the skin regains firmness to recreate a younger looking skin.
Watering Peptide, on the other hand, provides intensive hydration to relieve skin dryness, softens the skin texture and creates a moisturizing inner environment to support collagen regeneration for increased skin elasticity.
Disclaimer: I wouldn't be testing this product on my face as my skin is still in the midst of a bad case of acne breakout after a recent photoshoot and inevitable stress (the last time I have so many acne in one shot was when I was 19 :/). Promise to update on the results once I have recovered from them.. will also be a good time to test on the wonders of how Laneige TimeFreeze products will help in the healing process too 🙂
Laneige Time Freeze Essence
Infused with Dynamic Collagen TM technology and Watering Peptide, this total anti-aging essence is meant for overall care that improves on all five factors of aging concerns with an exclusive whitening ingredient to brighten and add vitality to a dull complexion.
Designed as an airless pump bottle so you will not have to scoop or waste any of the product. Just one pump will be sufficient for the entire face.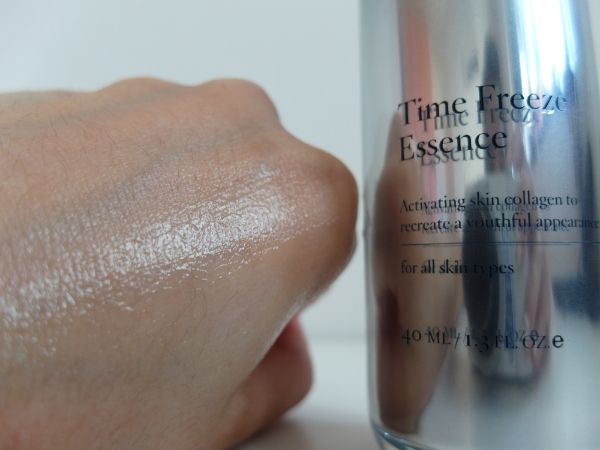 Applying in a circular motion, the essence is quickly absorbed into my skin with no greasy after-feel. I am so amazed by how it can be so lightweight instead of the usual thick creamy texture in most collagen-filled skincare products; ideal for those who has combination to oily skin, like me 🙂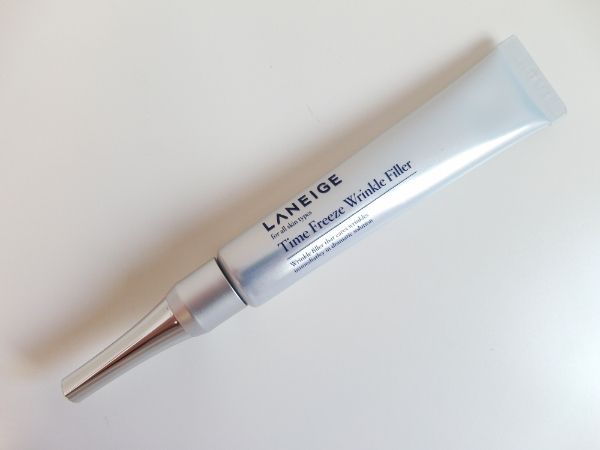 Laneige Time Freeze Wrinkle Filler
This topical anti-wrinkle treatment reduces the appearance of deep and hidden wrinkles. 11% of stabilized Vitamin C generates powerful anti-oxidant effects, helping the skin to fight against skin damaging free radicals, preventing further formation of fine lines.
Compared to the essence, the Laneige Time Freeze Wrinkle Filler is definitely much creamy and thicker in texture as this concentrated wrinkle treatment is used to treat specific fine lines and pump up wrinkles, visibly reducing one's appearance for a younger looking face. I would suggest for it to be used on line areas like the smile lines and the eye area after applying your moisturizer and/or eye cream at night.
❄ ❄ ❄ ❄ ❄
Do you wish you could freeze time in its tracks? Submit a photo of moment in time you would love to "freeze" forever with a caption of 50 words or less and stand a chance to win Laneige hampers and Samsung Smart NX Cameras worth over $3,000!! Entry submissions are from 6 to 20 Sep 13.
Do visit Laneige Singapore Facebook for more details.
Here are a few of my favorite moments in life that I would have love to freeze forever…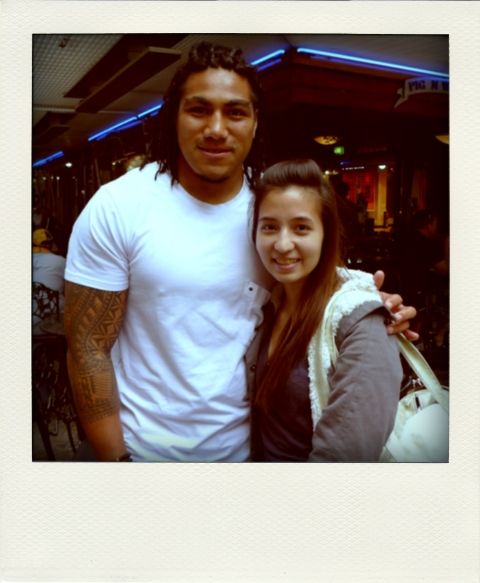 Meeting Ma'a Nonu from the All Blacks when I was in Brisbane for Rugby Tri-nation 2011.
Can I bring him home please?
Finally graduating from the University of Adelaide~ Waited all my life for this very day!
Travelling around Australia when I was an undergrad..
had since conquered Melbourne, Sydney, Canberra, Brisbane & Gold Coast!
Working in Sushi Train! One of the happiest and craziest time of my life 😀
Winning the Laneige Ambassador of course..
never in my wildest dreams dared I ever expected to turn this secret goal into reality ♥