Editorial Review

What's in this pink parcel?
Other than the three beauty boxes that are very popular in Singapore, today I am going to introduce a new beauty box to hit the market by
BNTnews
! Bet you didn't know that 'BNT beauty box' is actually one of the hottest trends in the K-beauty industry~
BNTnews International
is the biggest news media specialized in Korean wave (K-POP, K-Beauty, K-Drama, K-Fashion and more). They have 9 branches throughout the world and each publishes articles in their own languages.
BNTnews
also creates hundreds of news contents every day and sends out to nearly 60 portal websites around the world.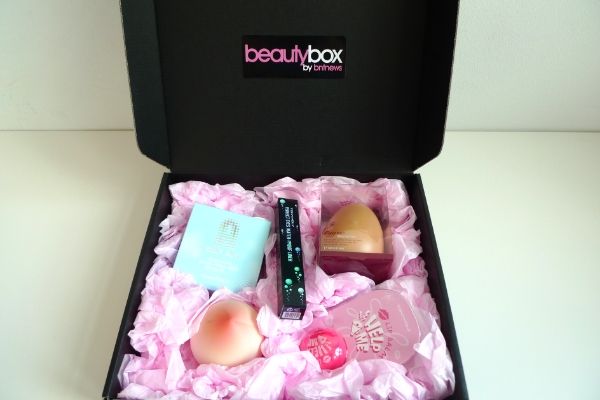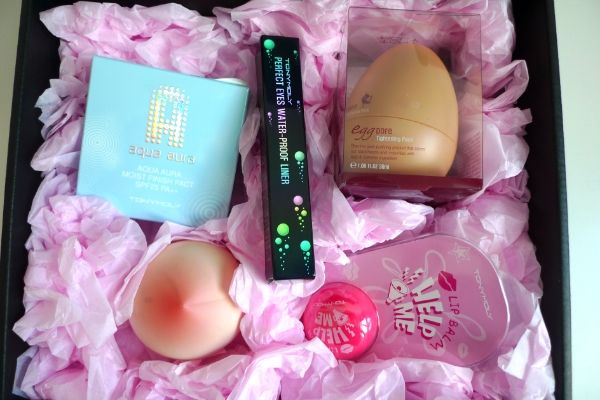 The beauty products that I've received this month are all from Tony Moly! Fans of Korean cosmetics definitely have heard of this brand before! Tony Moly is a popular Korean beauty brand that has a strong following from all around the world; they currently have more than 150 shops outside South Korea. They not only come in adorable packaging but are also very reasonably priced.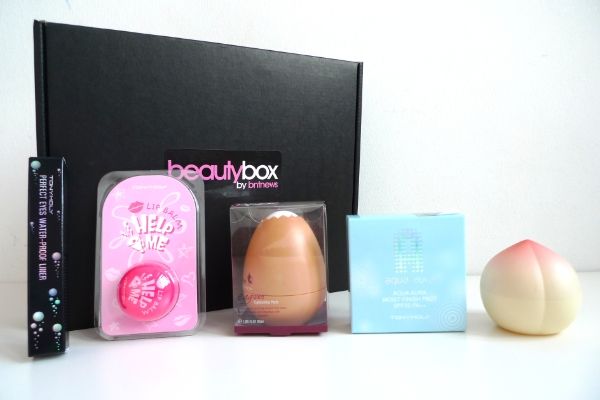 Here are the product details…
1. Tony Moly Aqua Aura Moist Finish Pact SPF 25 PA++
2. Tony Moly Perfect Eyes Water-Proof Liner
3. Tony Moly Help Me Lip Balm
4. Tony Moly Peach Anti-Aging Hand Cream
5. Tony Moly Egg Pore Tightening Pack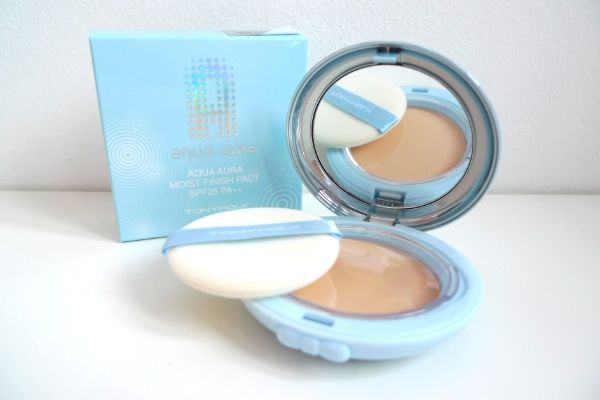 Tony Moly Aqua Aura Moist Finish Pact SPF 25 PA++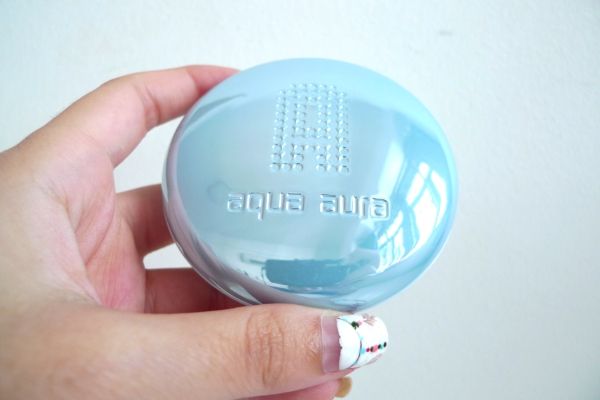 from their Aqua Aura line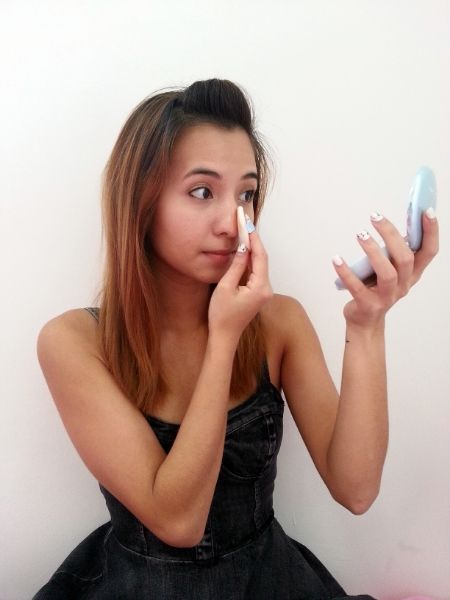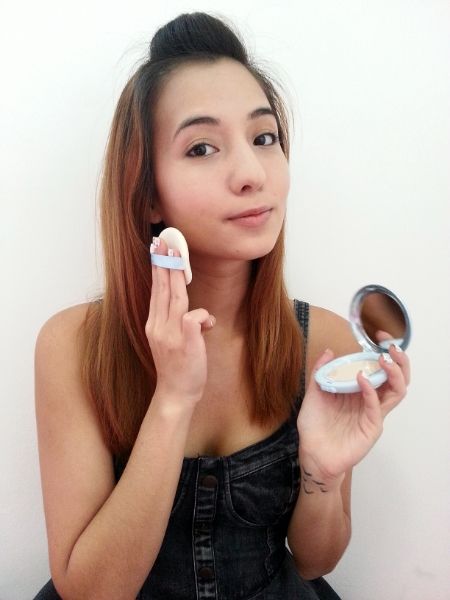 I really love the packaging for this, so sleek and chic! Parched outside and moist inside with SPF 25 PA+++, it is compact and great to carry around for re-application throughout the day. The Aqua Aura Moist Finish Pact is made by a unique technique, it provides an extraordinary moist feeling that other pacts cannot provide. It easily glides onto my skin softly, cover up my blemishes and even out skin tone without being too cakey. After applying my usual Laneige Snow BB Soothing Cushion, I top it off with the Aqua Aura Moist Finish Pact and I must admit the coverage is perfect! Despite being too light for my skin tone initially, minutes after application, it starts to oxidize and blend into my natural skin tone instead. Surprisingly, I didn't feel the need to reapply throughout the day since my skin didn't start turning oily nor blotchy.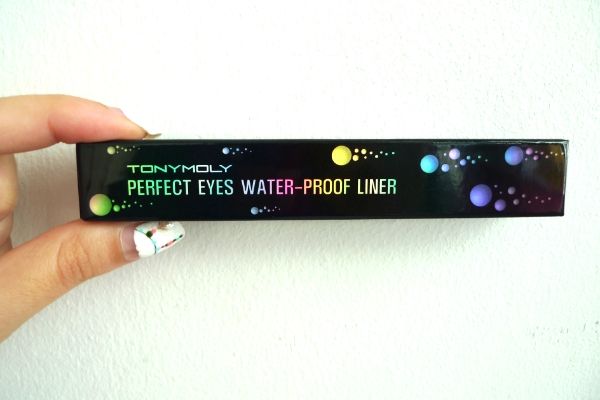 Tony Moly Perfect Eyes Water-Proof Liner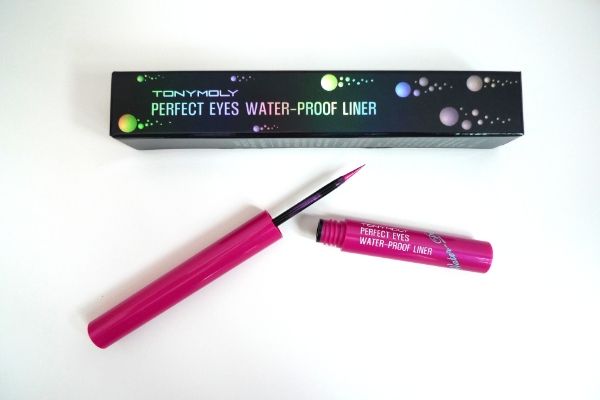 in 08 Sparkle Pink!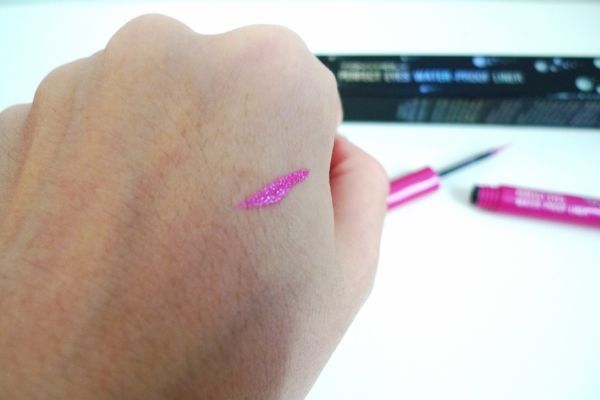 Close up of the pink~

Right eye with the Pink Eyeliner, left eye without 🙂
There is smooth consistency for easy application. The pink is very pigmented and vibrant, therefore there is no need to apply layers after layers. What I love most about Tony Moly Perfect Eyes Water-Proof Liner is the quick drying time and long-lasting wear! My oily face is prone to eyeliner smudges but I can last the whole day in this with not a hint of smudging and it is definitely waterproof! It is also very easy to remove with any normal makeup remover.. two thumbs up! I am still a little hesitant on using hot pink on my eyes even tho it does subtly brightens up the eyes.. I reckon my fair-skinned sister will pull this look off heaps better than me!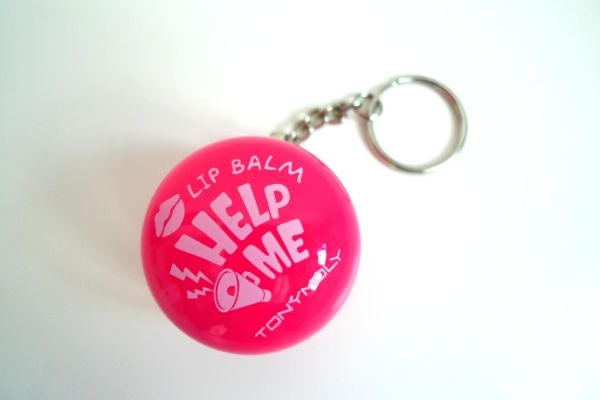 Tony Moly Help Me Lip Balm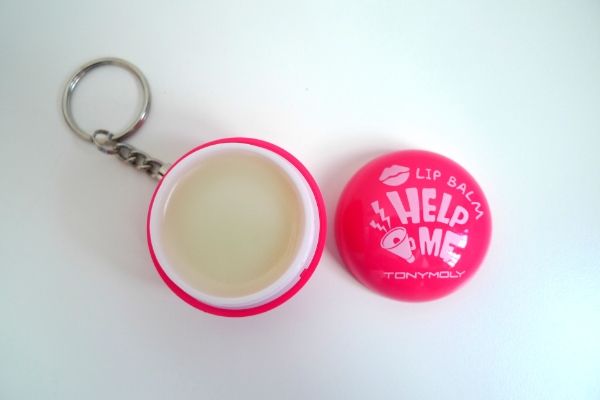 Don't be fooled by its innocent toyish packaging, this is a must-have for all the ladies out there! Pulling off the keychain from the base of the lip balm packaging emits a shrilling loud alarm to save the damsels in distress and for ladies who needs help. What a fabulous thoughtful design, don't you think? Tony Moly Help Me Lip Balm has almost no scent except for the very faint lemony whiff… I happen to like my lip balms scented tho :/ The product itself is not very moisturizing as compared to some of the better ones I own so I am not particularly fond of it actually; well except for the redeeming factor of being useful for self defense 😡
Tony Moly Peach Anti-Aging Hand Cream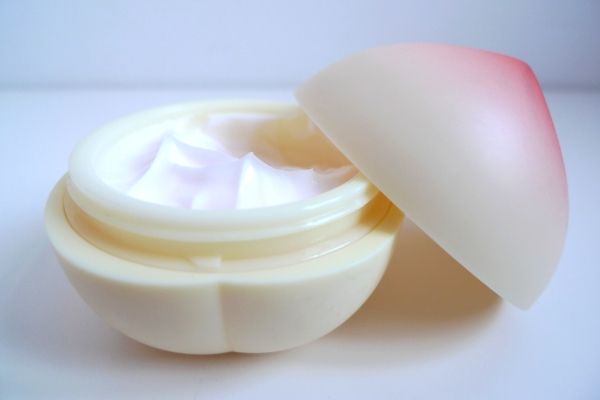 in Peach!
Yes this "naughty-looking" thing is bound to be a conversation-starter, not only because of its packaging but because of it being a delightfully sweet scented peach-flavored hand cream! I love everything peach scented (especially the peach body butter from The Body Shop!), it makes me so happy just by smelling the scent every time~ I love collecting hand creams and this definitely top the charts! Firstly because of the scent, secondly is the fact that it is easily absorbed into my skin without being disgustingly greasy; gives me the right amount of moisture that my skin needs without being a nuisance. As for the product's claim on whitening, anti-wrinkle and anti-aging, I can't really tell since this is my first time using it. Regardless, this is definitely sitting on my office table once I finish my current hand cream – happy scent = better mood to work! Teehee.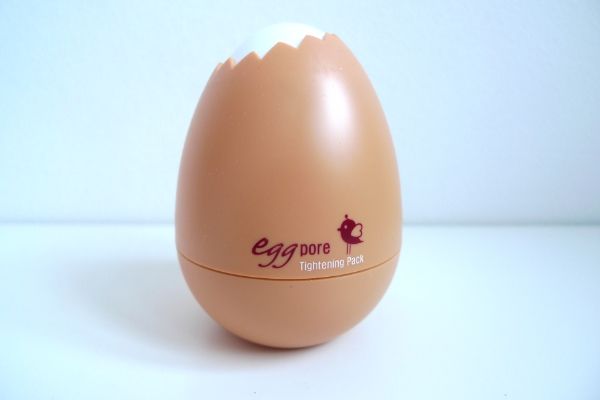 Tony Moly Egg Pore Tightening Pack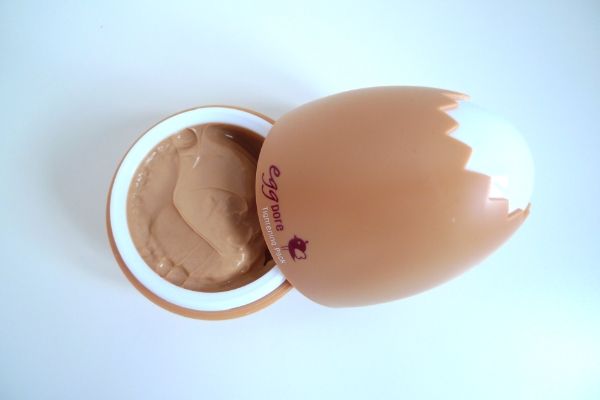 Before
(I think this will officially turn all of you off from ever thinking I have good skin.. lol! I have heaps of freckles and enlarged pores from all the running around in the sun and poor skincare routine when I was younger)

Apply generously on the pore area


Wait 15~23 mins before washing it with warm water

After
Not the most appealing shade for a mask but its cutesy egg packaging sure makes up for it! Tony Moly Egg Pore Tightening Pack manages excess sebum and dirt and tighten the pores to finish off. It contains Bentonite and Kaolin from clay components which absorbs dirt and sebum in pores and gives deep cleansing effect. But do note that this does not removes blackheads – that's will be the white egg from the egg pore series. Honestly, I hate the smell of this product but it does controls my sebum without stinging or drying my face. What is more amazing would be the fact that my pores are actually visibly smaller and cleaner after using it; no wonder my girlfriends swear by Tony Moly's egg pore series!! (Pardon the different gross angles and close up of my nose, though I suppose the blemish on my nose does prove it is all taken on the same day.. lol)
More on BNTnews at their..
Website | Facebook | Twitter | Youtube