Do you know that 1,500,000 children die yearly because of dirty water? Clean water means nothing to us, but 1 billion people around the world do not have access to clean water. In fact, many children have to walk long distances without shoes to find clean drinking water…
Laneige
has been running the
Waterful Sharing Campaign
since 2010; a meaningful campaign that helps to deliver clean water to children in countries with water shortage to give them hope!
A portion of
Laneige's
sales proceeds of the Water Bank series is used to sponsor the UNICEF WASH Project to give clean water to Asian children in areas with water shortage and to give consumers opportunities to participate in good water consumption. To share its
Waterful Sharing Campaign
with more consumers in Asia and to encourage participation,
Laneige
will present a limited-edition package with collaboration designs! In the summer of 2013, the limited-edition
Waterful Sharing Campaign
package design is done by the famous graphic designer – Lotta Nieminen!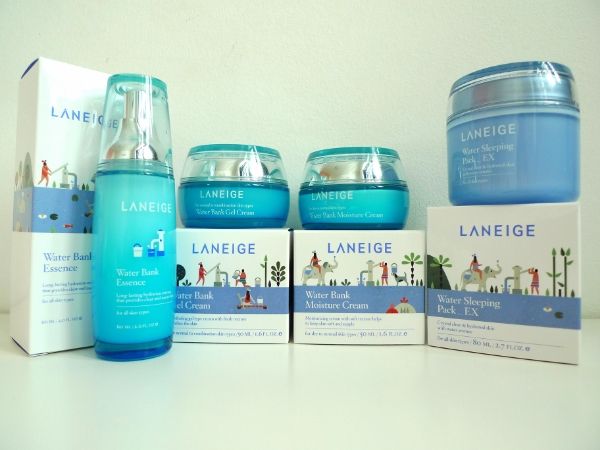 S'pore's weater is always hot and humid, but the inside of our skin will still be thirsty. It is constantly losing moisture to the heat of the sun, UV rays and air-conditioning. The only way to keep our skin healthy and resilient to the horrid weather is to focus on hydrating and filling it with moisture. So here I am introducing my readers today the
"Be Waterful"
beauty regime to fill our Summer skin with moisture so that it will not dehydrate 🙂
Tip to getting flawless skin is to choose the skincare that suits you best and address your skin concerns. Today I will be recommending 3 simple steps for you to adhere to for deeply hydrated and long-lasting supple skin!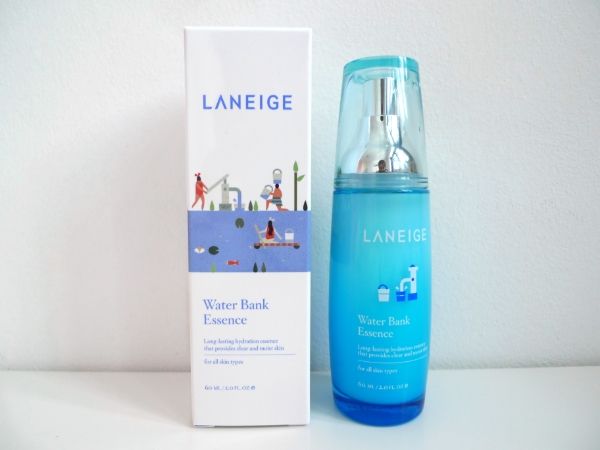 Step 1: Laneige Water Bank Essence
I'd always avoided moisturising my skin when I was younger as I felt that my skin is already too oily for its own good to need any; just cleanse my face, apply acne treatments and I am done. Due to that, I used to have heaps of acne and dull skin, especially when I used to be out in the sun playing touch rugby and being a camp instructor. My face was so oily I need at least 3 blotting paper to blot out all the oil every few hours. In fact, I'd never once realized the importance of how a well hydrated and moisturized face will change a lot of my skin problems until I went to Oz and my skin felt really dry and oily for the first time due to the dry climate. Since then, I learnt to moisturize and hydrate my face diligently.. nowadays, I have lesser acne, my acne scars fade in a much quicker rate and most importantly, I only need to blot my face once a day with only one piece of oil blotting paper. Massive difference all thanks to Laneige's Water Bank series!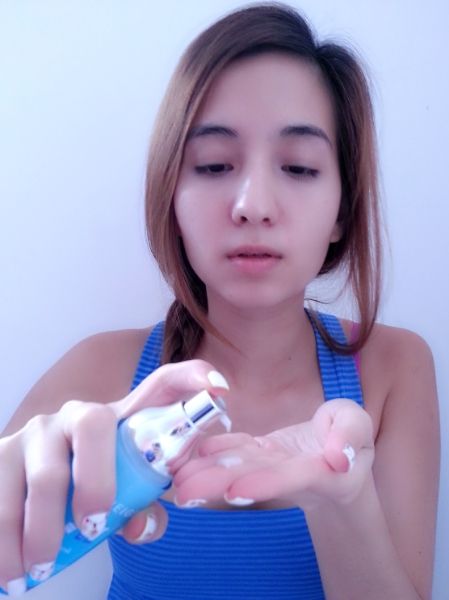 After washing your face, use the long-lasting hydrating
Laneige Water Bank Essence
for smooth and transparent skin to dampen every corner of your skin for suppleness. This 24-hour long-lasting moisture essence contains Optimal mineral water for skin regeneration and Water Pump System for moisture circulation to safeguard skin moisture and lock moisture in. Perfect for my skin since I am always in air-conditioned places almost 24/7!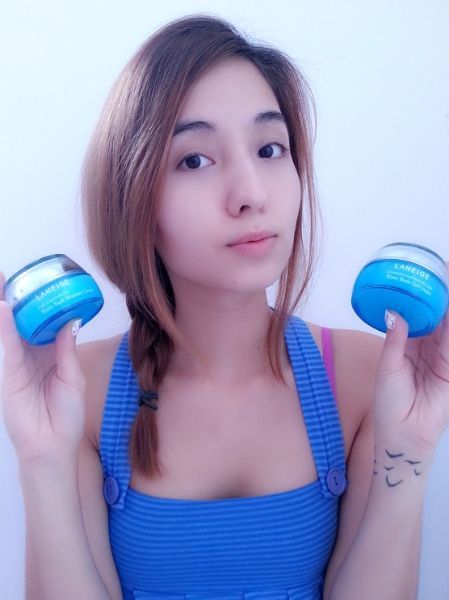 Step 2: Laneige Water Bank Gel Cream or Laneige Water Bank Moisture Cream?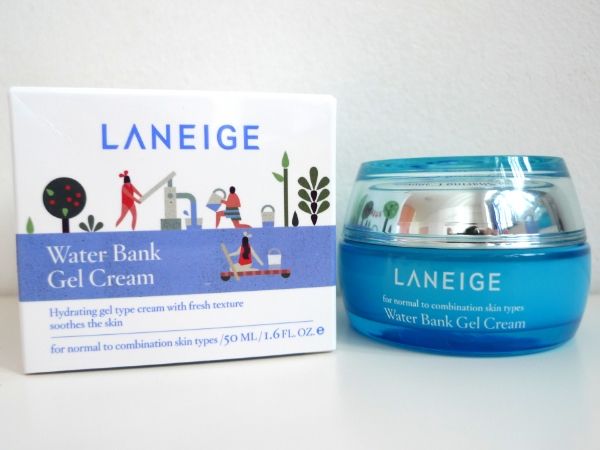 Step 2(a): Laneige Water Bank Gel Cream
Your skin can stay healthy if you maintain its oil-moisture balance. Skin troubles caused by excess sebum can disappear only by quenching our dehydrated skin and filling it with moisture. If you have normal to combintation skin like me, Laneige Water Bank Gel Cream will be best suited for you. Its light gel texture protects you skin with a refreshing barrier and keeps its oil-moisture balance for smart moisture care.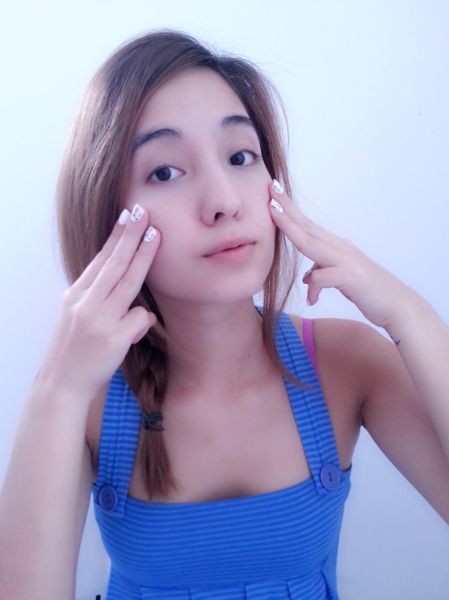 I love how the cool, refreshing texture gives my skin a soothing effect whenever I apply it 🙂 With a non-sticky texture, the translucent gel-type cream quickly penetrates into the skin for an instant cooling effect and smoothly adheres to the skin that is fatigued by heat to supply moisture. Centaury Extracts helps to soothe the skin redness and protect the skin from harmful aggressions whilst the aloe extracts forms a protective moisture barrier to retain moisture and soothes the skin!
Step 2(b): Laneige Water Bank Moisture Cream
However, if your skin is prone to dryness.. Laneige Water Bank Moisture Cream will be better suited for you. This supple moisturizing cream will leaves your skin smooth, resilient and of course.. deeply hydrated!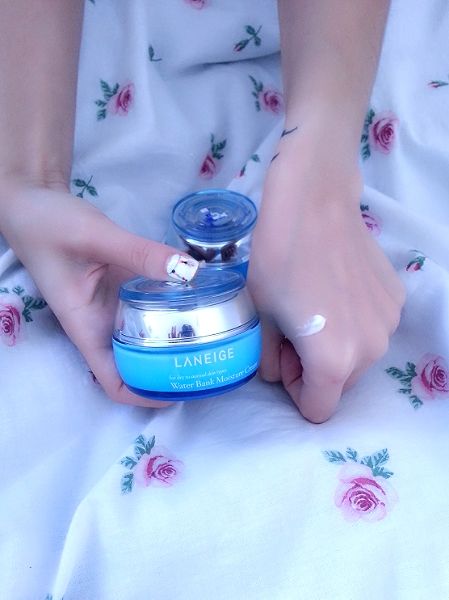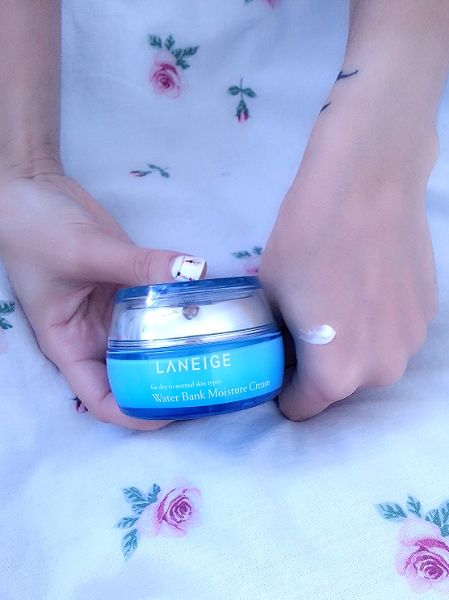 With strong hydrating effect and rich creamy texture to refine a rought skin, this 24-hour long-lasting moisture cream also contains mango butter and grape seed oil for antioxidants and Vitamin E. Do you know that mango butter is traditionally used in the rainforests and tropics for its skin softening, soothing, moisturizing and protective properties to restore flexibility and reduce degeneration of skin cells? That's sure a mouthful load of new info hey? Hehe!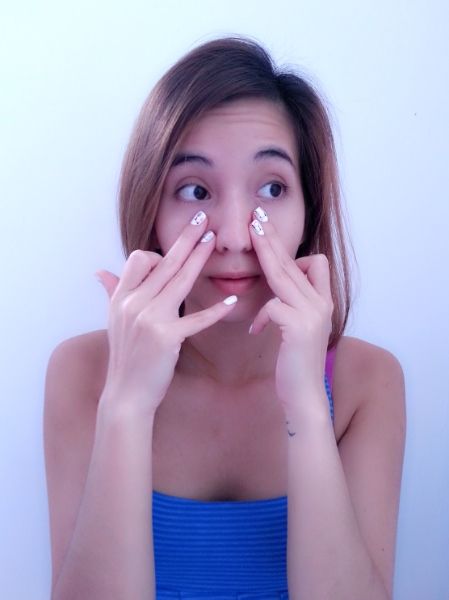 Oh, and here's a tip when applying step 1 and 2 to help ensure that you get the best of what
Laneige
has to offer! After dispensing an appropriate amount of the products, gently spread from the center of the face towards the contours as seen above. This is especially important since our cheeks area are always drier as compared to our forehead and chin. Remember to use mainly your third and fourth finger since they are the most gentle 🙂
Step 3: Laneige Water Sleeping Pack
Ah yes, how can we forget about our #1 top selling Laneige product! The Laneige Water Sleeping Pack comfortably rests your skin while you are asleep and transforms it for suppleness and brightness. Remember to use it only after applying basic care (Cleanser – Refiner – Emulsion – Water Sleeping Pack) instead of using it on its own so that you will get the most benefits and hydration from using it! (I once blogged on how to turn the Laneige Water Sleeping Pack into a sheet mask for intense hydration here!)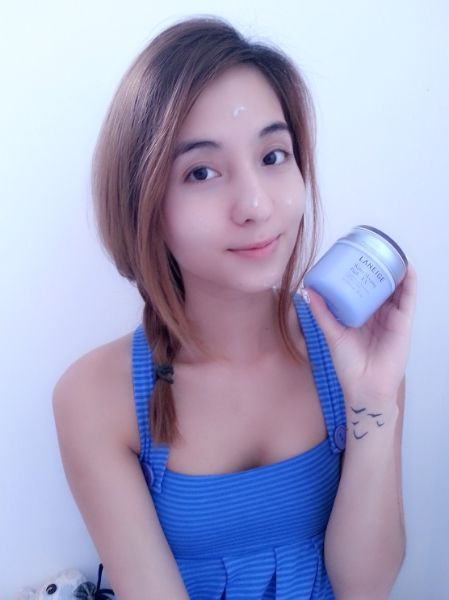 It is amazing how such an intensive product is not at all heavy to use. In fact, the texture is light enough to use without any form of stickiness. Gone were the days where I woke up to a layer of excess sebum on my face; these days I wake up to a much brighter and supple skin due to me diligently using this entire range. Take an appropriate amount and dab it on your nose tip, cheeks, forehead and chin before gently spreading over the face from inner to the outer part. Do note that it is best advised to use
Laneige Water Sleeping Pack
no more than 2 times a week ok?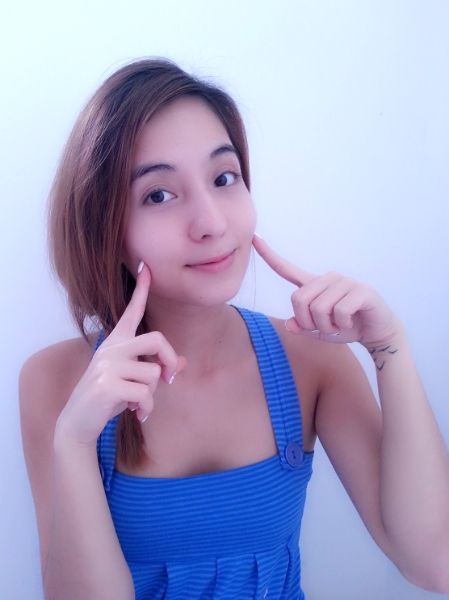 Love how bouncy and hydrated my skin thanks to Laneige's Water Bank series *Boing! Boing!*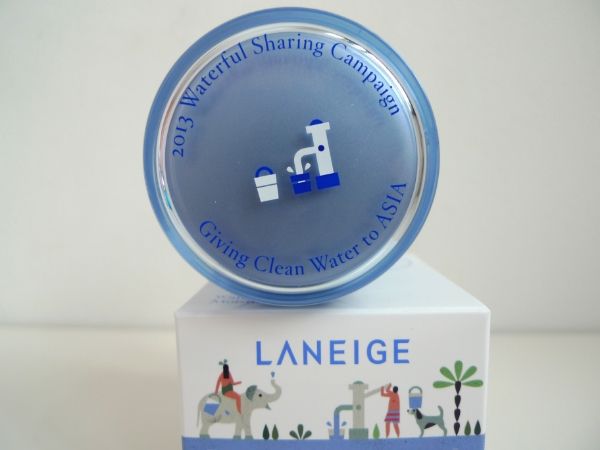 Help deliver fresh water across Asia with any purchase of Laneige's limited-edition Water Bank products ♥
Head down to your nearest Laneige store & be part of the Waterful Sharing Campaign today!
P.S Product are selling fast while stocks last! So don't miss out on this cutesy limited edition set ya!

♥

♥

♥

♥

♥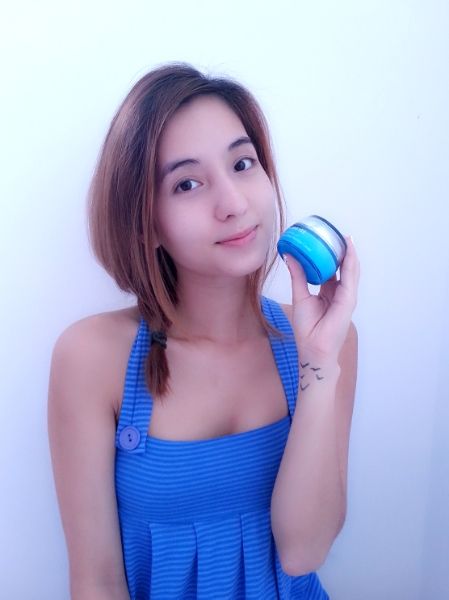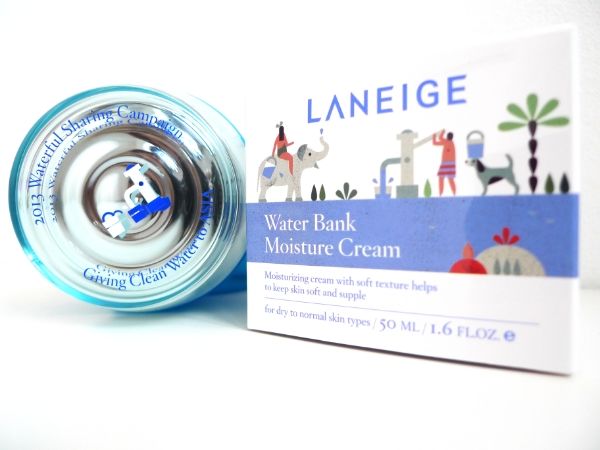 I've decided to do my part in the Waterful Sharing Campaign by spreading the love with a little giveaway! One lucky reader will get to win this limited-edition Laneige Water Bank Moisture Cream*! This 24-hour long-lasting moisture cream has a strong hydrating effect and a velvety, creamy texture to refine a rough skin into a smooth and radiant skin.
*Do note that I've opened it for my review purpose and lightly scooped it with a spatula once, so please do not join if you're not comfortable with it!
How to enter:
Like

SgLaneige

on Facebook

Extra entries (whichever you fancy):
1. Post a picture of your favorite Laneige product and hashtag #laneigesg #paperkitties (x1 chance)
2. Follow Paperkitties on Instagram (x1 chance)
3. Follow Paperkitties on Twitter (x1 chance)
4. Like Paperkitties on Facebook (x1 chance)

When you are done with the above leave a comment with your email and your twitter and/or instagram username(s) in this format:
Name: Alene B
Twitter: paperkitties
Instagram: paperkitties
paperkitties@gmail.com
or if you do not wish to partake in any of the extra entries..
Name: Alene B
paperkitties@gmail.com
Entries are open to all readers until 4th August (23:59) and I will draw one winner on 5th August.
Good Luck!
♥ ♥ ♥
Winner for Giveaway #2:
Congratulations Yan Han for winning the Laneige Water Bank Moisture Cream!