Event

Was recently invited by Tsubaki to attend their new Garden Camellia Launch and I must say that I had an amazing time! Love the different interactive stations that kept me occupied whilst waiting for the rest to arrive.. do read on! 🙂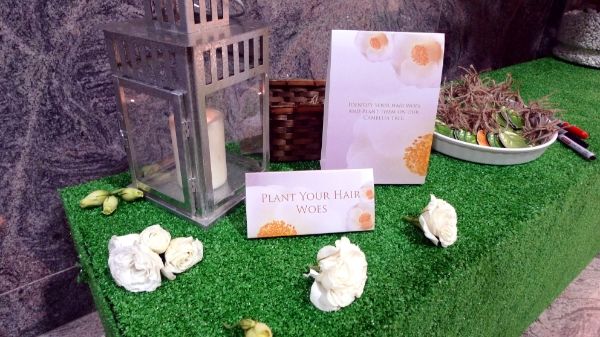 Was greeted at the entrance where we "plant" the tree with leaves of hair woes..

Next up, memory game station!

My inner "nerdy" side, I love puzzle-games~ hehe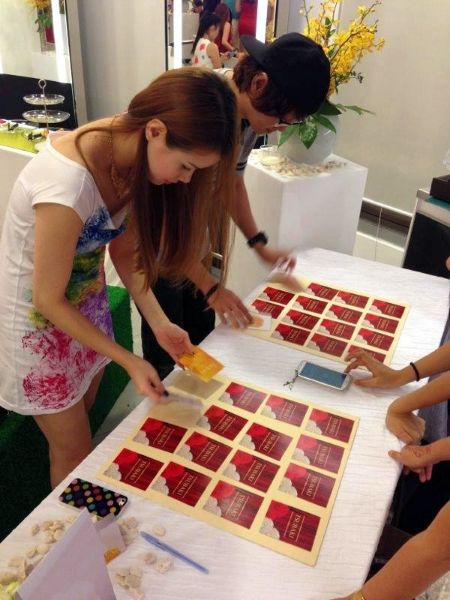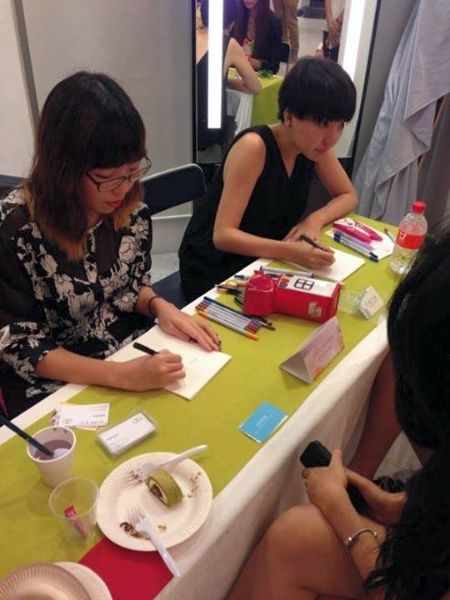 Caricature anyone?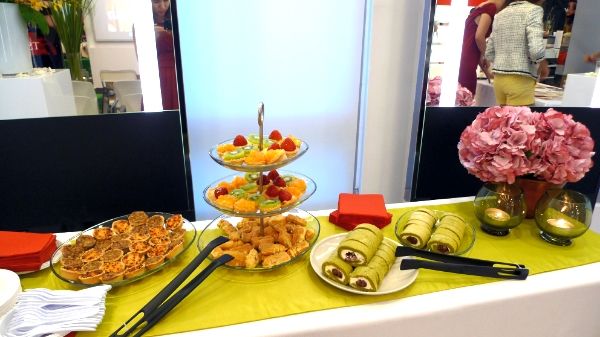 Yummy snacks await us 🙂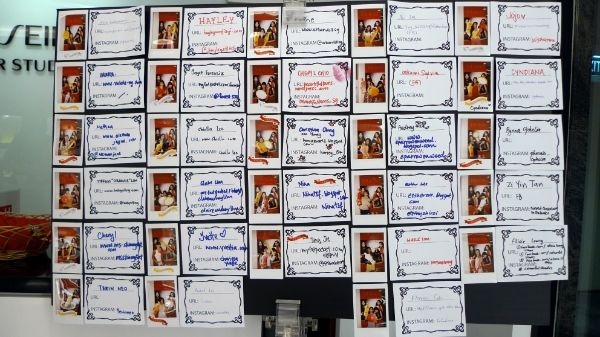 Bloggers for the day~
Do you know that UV exposure or heat can cause loss of melanin holes on our hair, which leads to loss of shine and luster? The new Tsubaki range now contains melanin hole repair ingredient: Arginine! Arginine is a type of conditionally essential natural amino acid available in food like nuts, soybean, milk, raisins etc. With the new added ingredient to repair our UV-damaged hair, it allows light rays to penetrate our hair shaft and be reflected beautifully with dullness-free shine. The new Tsubaki also contains a UV protective ingredient to cut daily UV radiation and protect our hair from UV damage.

Tsubaki Shining Range
For silky manageable hair with a satiny smooth texture

Tsubaki Damage Range
Deeply repairs dry and brittle hair for silky smoothness from the roots to the ends

Tsubaki Head Spa Range
For lustrously hair with volume from the roots and deep moisture replenishment to the hair and scalp
(I am super intrigued with this range! Definitely will try it some day!)
The new Tsubaki package for the 550ml bottle features a shrink-wrap outer floral packaging, which is easily torn off upon usage. This will also help determine whether the Tsubaki hair products you've recently purchased are from the old or new range!
I really love the fragrant scent of blended flowers and fruits, not to forget, its signature camellia scent. There is smoothness in shampooing as thick creamy lather was easily formed. With the added Camellia Leaf Essence, this highly moisturizing ingredient conditions cuticles that have been damaged, creating shine and moisture. As compared to the old range, the smooth texture achieved during rinsing remains. However, my hair now achieves greater volume and fineness when I rinse!
Blended with selected Camellia oil, it also gives non-sticky hair shine that is manageable and satiny to touch. Hair feels silky smooth after rinsing with the conditioner but without the greasy feel 🙂
Go get yours at Watsons, Guardian and all major supermarkets today!