Intrigued? 🙂 Observe any K-pop girl group, and you will find that they all share characteristics of glowing skin, well-defined eyes and lips, and long, voluminous lashes. This beautiful make-up look is all the rage in Korea right now and I am going to share it with my dear readers today using just
Laneige
products!
I was very very lucky to be one of the top ten girls picked by Laneige to attend a hands-on beauty workshop (from my post here)where I'd learn some K-beauty secrets. I am never a fan of the dewy look because my face is naturally shiny and oily; but this workshop taught me how to achieve the natural glowy look without looking oily at all 🙂

Queuing up for our first shot of the day, we were all feeling jittery.. hees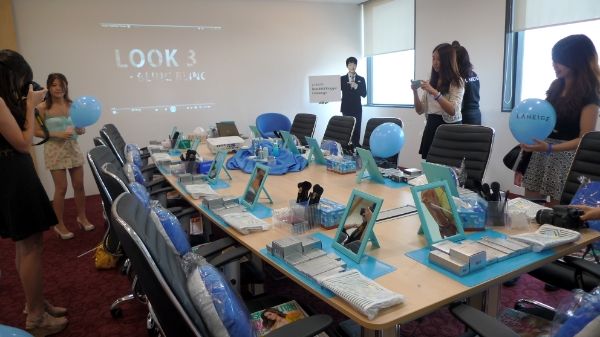 Feeling beyond ecstatic would be understatement when I realize what was in store for us!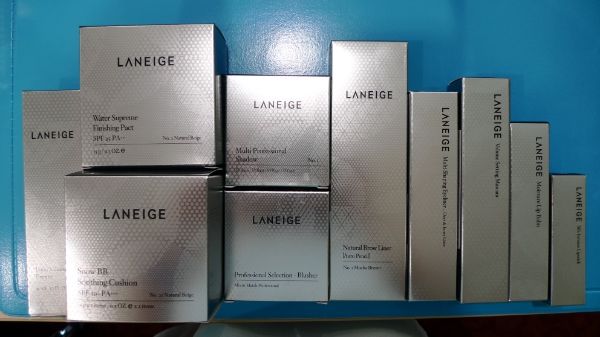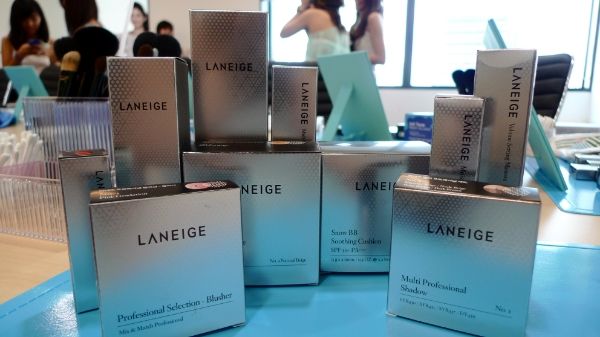 Oh yes, the entire Laniege makeup range for us to bring home! SO GENEROUS! WOOTS!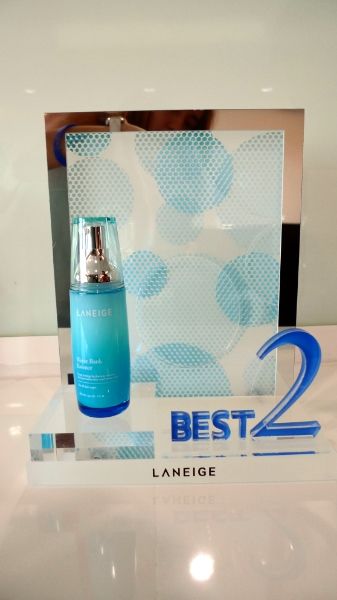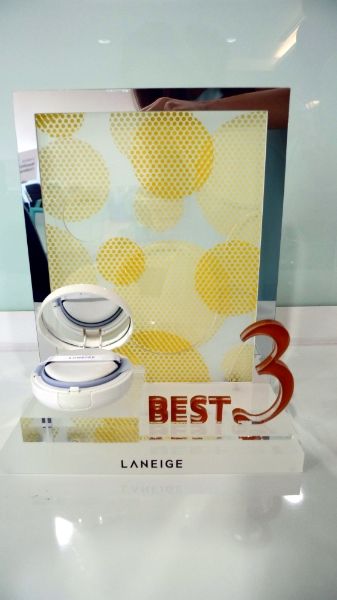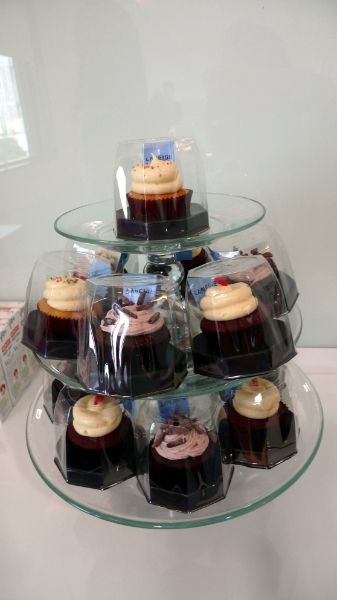 Top 3 Laneige products.. which do you own? 🙂 I am a proud owner of #1 & #3!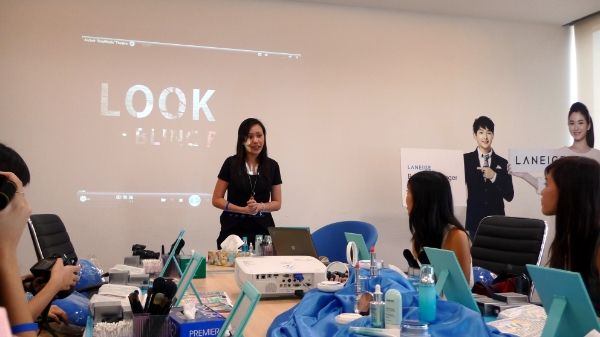 We were super obedient and concentrated, trying to achieve the K-beauty look! Hehe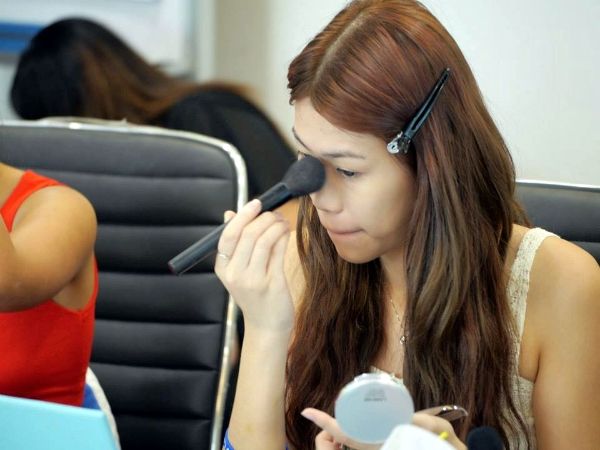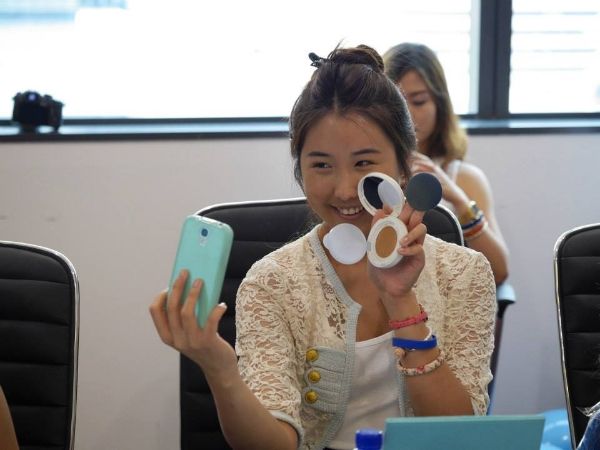 Super kawaii! :B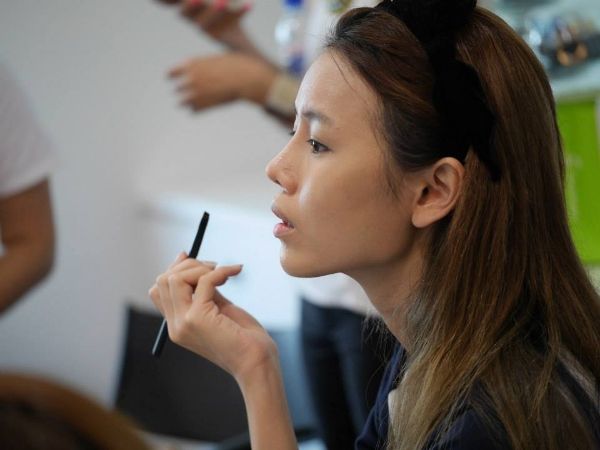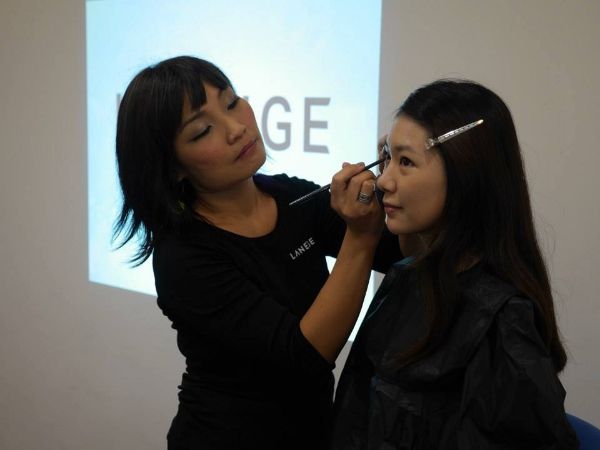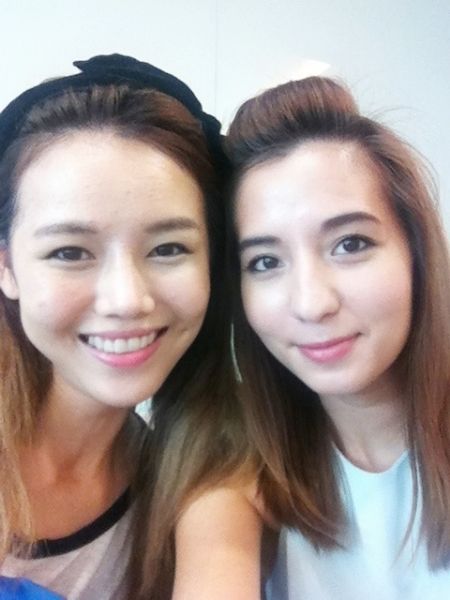 With the gorgeous bloggers Velda & QiuQiu! 🙂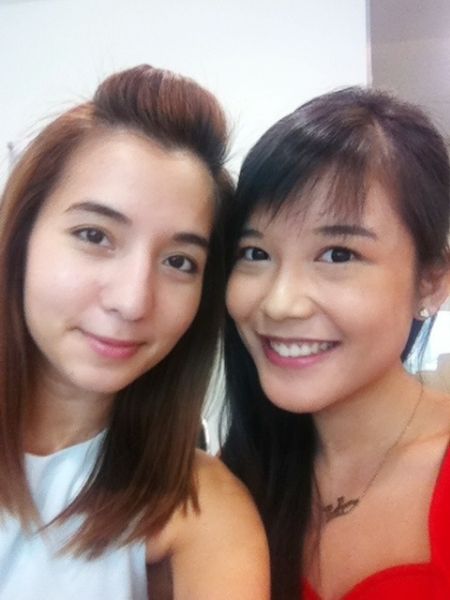 Makeup still as perfect after a long day!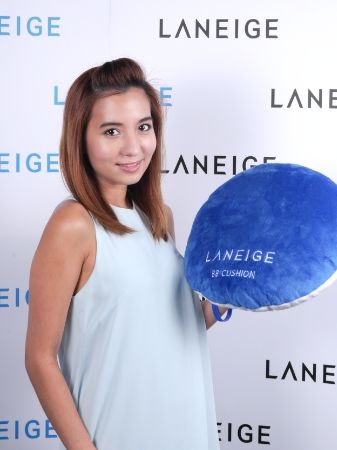 Here's my "after" look 😀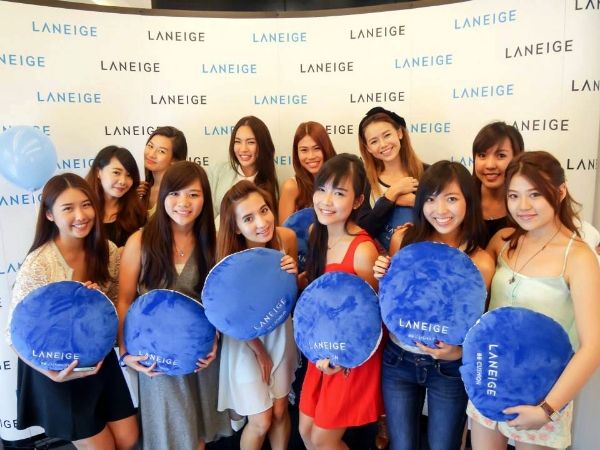 Group photo with all the gorgeous ladies!
Above are some snapshots of the event, totally enjoyed myself and am so glad to meet these friendly cheerful girlies and the brilliant makeup artists from
Laneige
! To be honest, I am not a fan of how I look in the pictures… perhaps I am too nervous or what, I definitely was not looking my best or maybe there were just too many pretty girls present 🙁 Lol. Therefore, I decided to recreate this look and in the meantime teach my dear readers on how to achieve it in 10 simple steps.

♥ ♥ ♥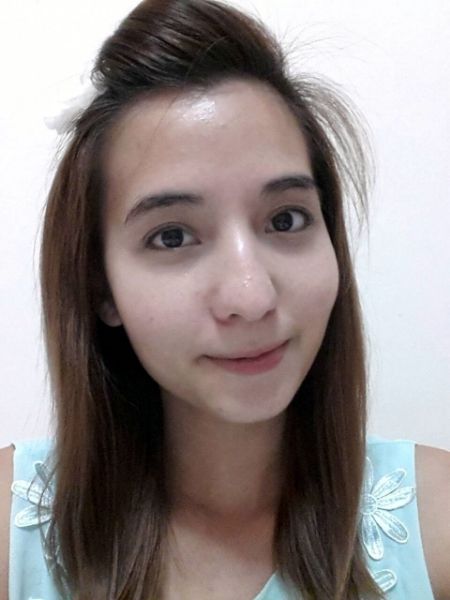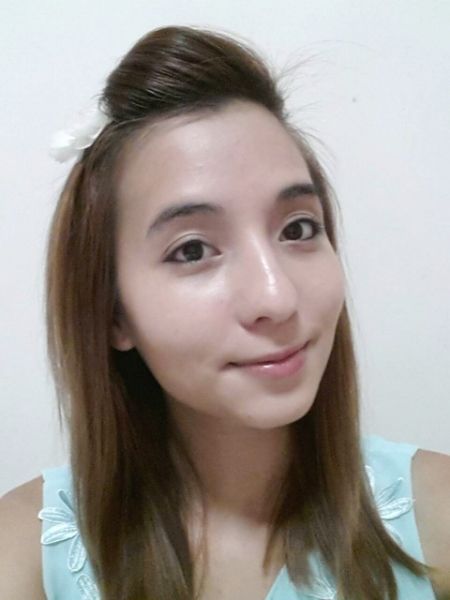 My very own "before-after" look! Hehe
(Disclaimer: all I did was brighten the pictures, no photoshop done~)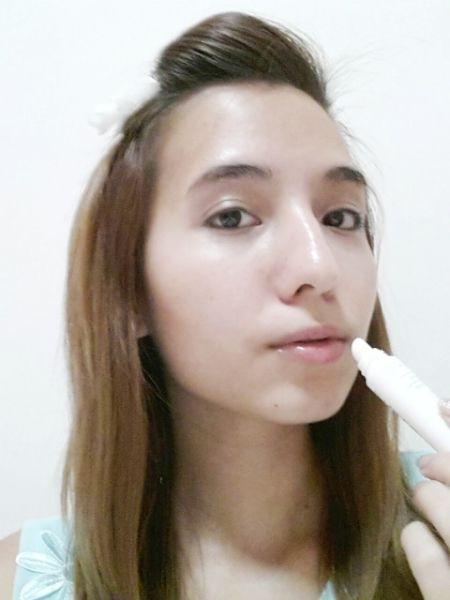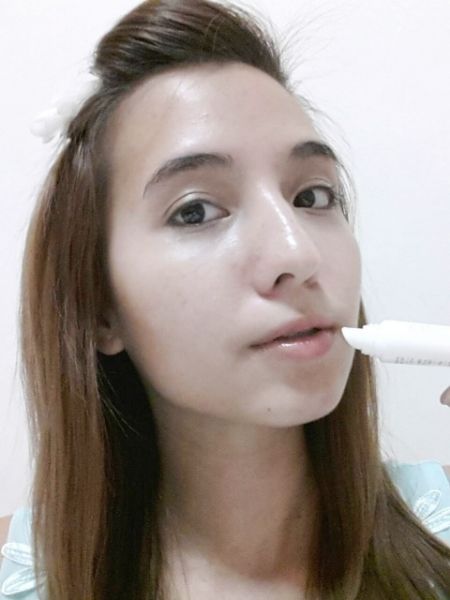 Step 1:
Moisture Lip Balm
Before I start any makeup routine, I like to moisturise my lip first. Give it ample time to be absorbed and hydrated, so that I still have the chance to touch up at the end. I love how it is not at all oily or sticky and gets absorbed really fast.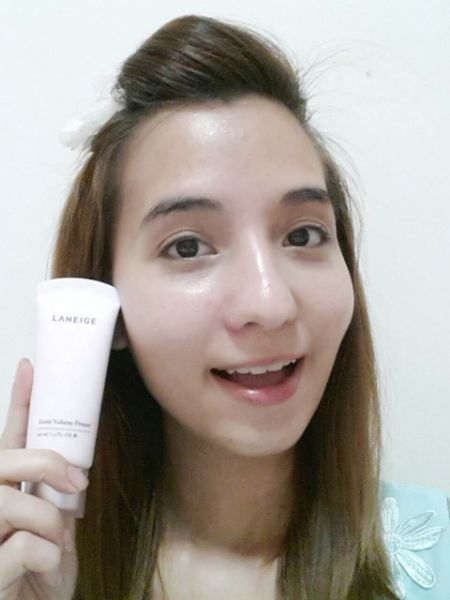 Step 2: Lumi Volume Primer
Pinkish undertones to instantly brighten up my skin tone with a radiant glow. Squeeze out a tiny amount onto my middle and ring finger before blending it evenly onto my skin. One application is sufficient and creates a sheer veil over the face.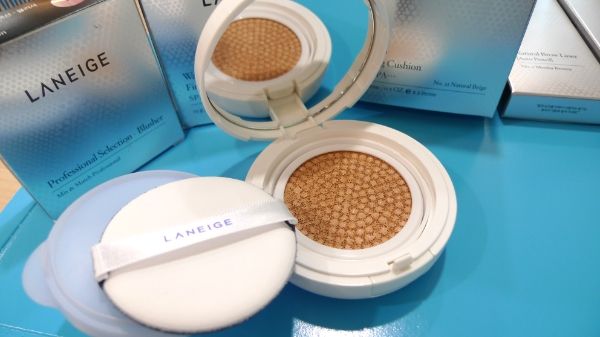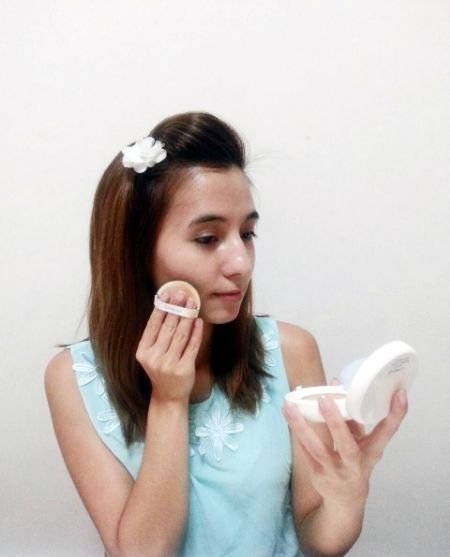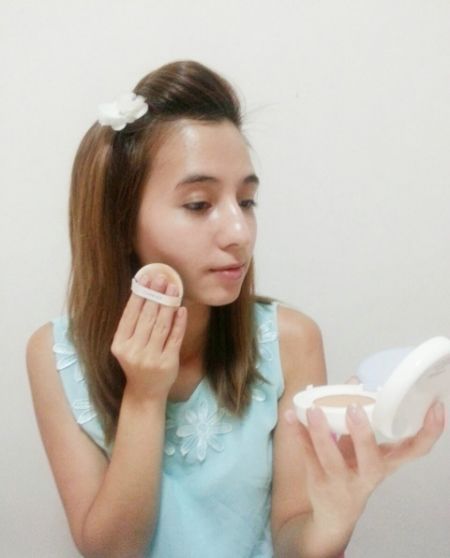 Step 3: Snow BB Soothing Cushion SPF50+ PA+++
Star product of the day! The BB cushion is super easy to blend, just pat more layers onto your face if you want thicker coverage. Folding the puff into half helps reach more inaccessible areas like the sides of your nose and the undereyes. This product is totally ideal for dry and/or dehydrated skin, perfect for my days in the office and holidaying in dry climates! It is gentle enough to be used on the eye areas; and I love how every time I accidentally smudge my eye makeup, all I need to do is dap a bit of my Q-tip with this and my mistake is instantly corrected! Really a lifesaver, I finally know why it is so popular!! (Oh yes, my bb cushion is super stained cuz I can't stop using it.. ;p)

Step 4: Water Supreme Finish Pact SPF25 PA++
To finish off, use compact powder to set the base. It is very sheer but helps mattify my ultra shiny areas.. tap it across your forehead and at the side of nose. Avoid tapping it on your nose bridge so as to enhance the sharpness. If you prefer, use a stipple brush to dab it on your face (no wiping motions).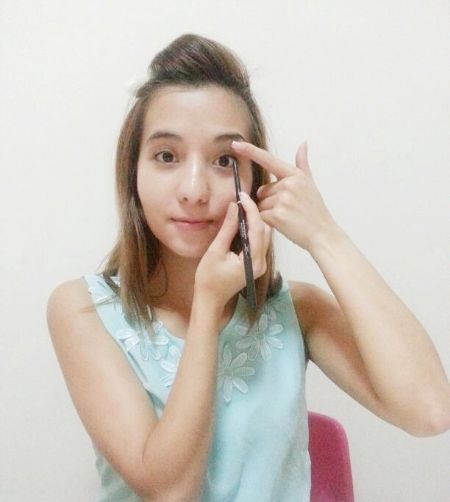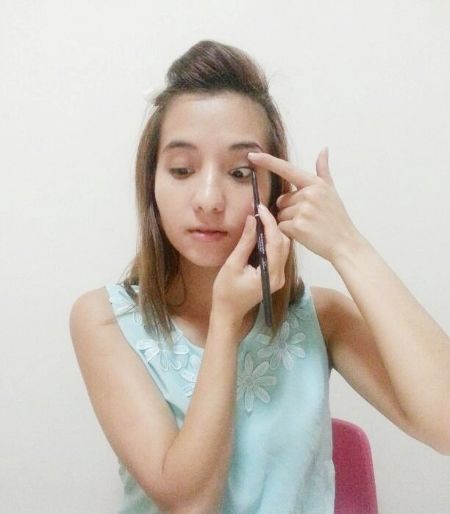 Step 5: Multi Shaping Eyeliner – Over & Inner Liner in No. 1 (Black)
Lining my lash line with this eyeliner was a major breeze. I love how it is so intense yet doesn't smudge easily, one stroke across and I am done! Effortless and fuss-free~ I am a total convert now! I know that a lot of girls have huge difficulty lining their lash line; trick is to have your mirror laying flat on your table, look downwards towards your mirror and start lining it. To elongate your eye to achieve the K-beauty look, extend it longer than your natural eye shape and wing it slightly.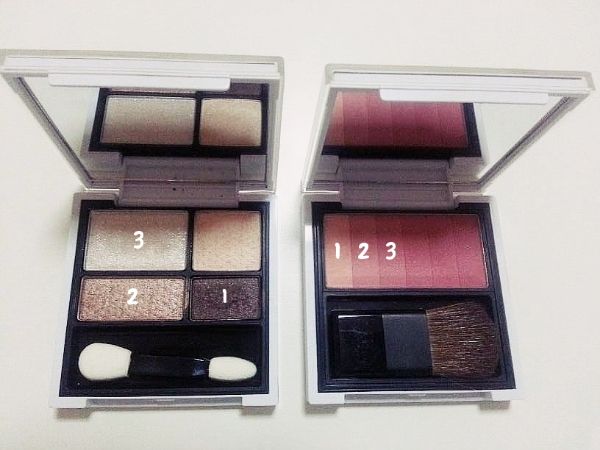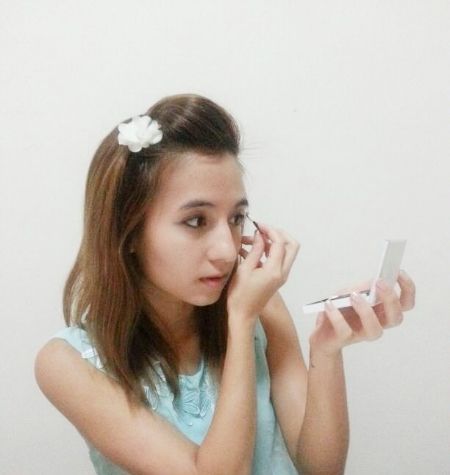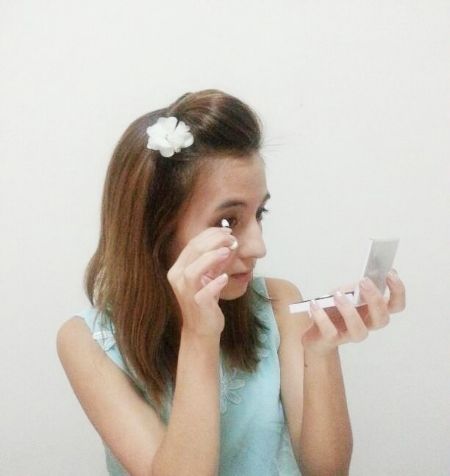 Step 6: Multi Professional Shadow in No. 1
With a small angled brush, I used the #1 (dark brown) over the eyeliner drawn close my lash line. It helps to soften the harshness of the black eyeliner without the need to invest in a brown eyeliner. Remember, when it comes to recreating the "blingbling" look, or basically any soft Korean look, harsh eye makeup is a no-no! We are trying to create the au naturel look, barely there but bringing out the best of our features 🙂
I am horrible at applying eyeshadow but this step is pretty easy. With windswiper motions and using a puffy eyeshadow brush, I've applied #2 (shine brown) on my lower eyelids starting from the middle. Avoid using #3 (shimmer beige) as you'll shine bright in this for sure. It is better used for evening events I reckon.
Step 7:
Volume Setting Mascara
This mascara is major! 2 coats and you can see how volumized and curled up my lashes are. Just remember to curl you lashes in 3 areas (bottom, middle and top) before applying it for best effect!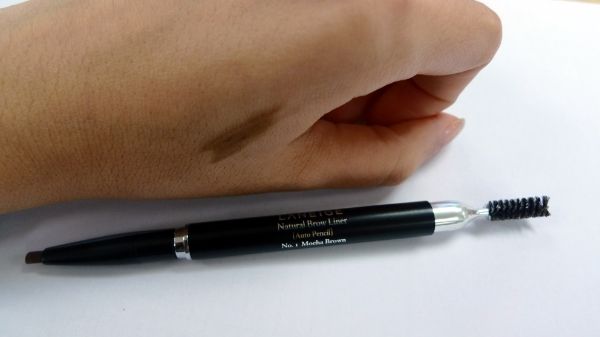 Step 8:
Natural Brow Liner in No. 1 (Mocha Brown)
I skipped drawing my brows as they are already very thick and bushy for this look. This shade is perfect for achieving the natural brows look, saw the other girls drawing it on their brows and they look so natural in it. I also love how there is a brush at the other side for easy grooming on-the-go.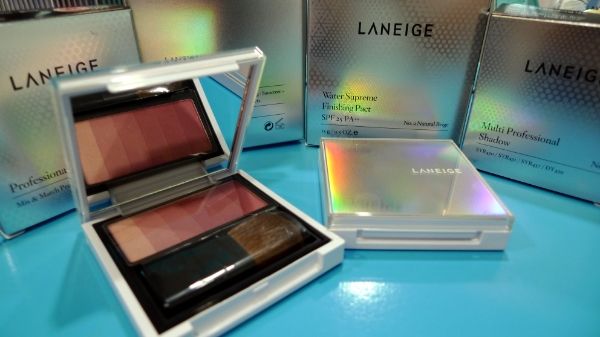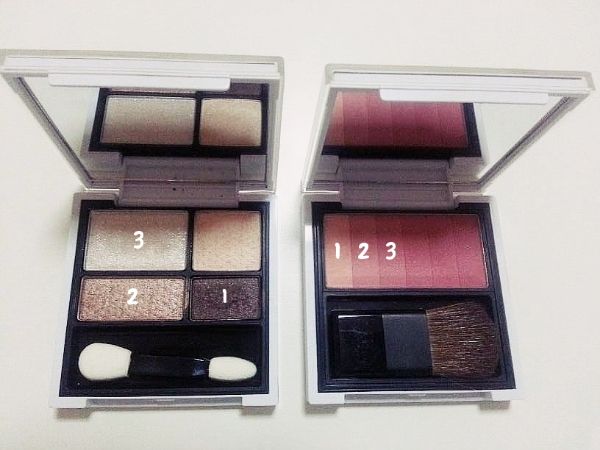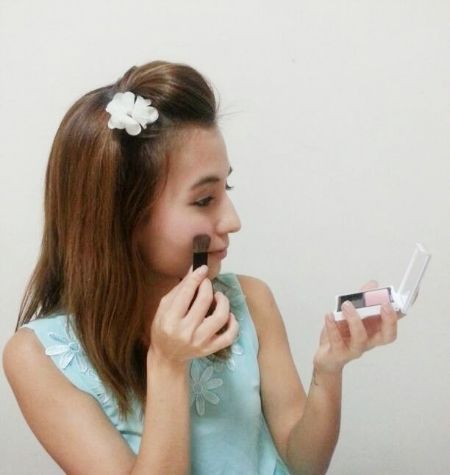 Step 9: Professional Selection – Blusher in No. 1 (Pink Gradation)
Using a blusher brush, pick up a generous amount by dabbing the brush on the blusher before tapping it onto your cheekbones. I know that this is different from the usual method of applying in circular motions on the apples of our cheeks; yet by doing so it helps ensure the highest saturation to be at the apples of the cheeks without accidentally painting your whole face pink! As we are trying to achieve the "blingbling" look, only the first 3 shades of the blusher were used so as to look as natural and radiant as possible.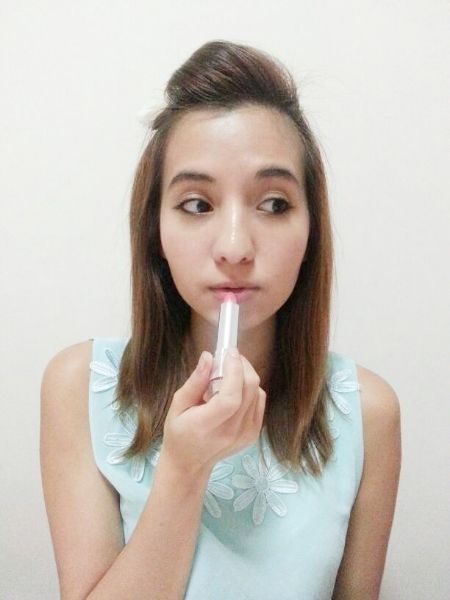 Step 10: Silk Intense Lipstick in SR105 (Blonde Coral)
Always start off with the middle of the upper lip, dabbing to create a defined M shape in the centre before continuing with the other parts of the lips. I was very skeptical upon receiving this at first because coral is definitely a color I tend to avoid on my lips but boy am I amazed the moment it glide onto my lips. So smooth, watery and most importantly..
natural
! It brings out the color in my dull lips without going over the top.. really perfect for the everyday look. No wonder this particular lipstick is always out of stock in Singapore!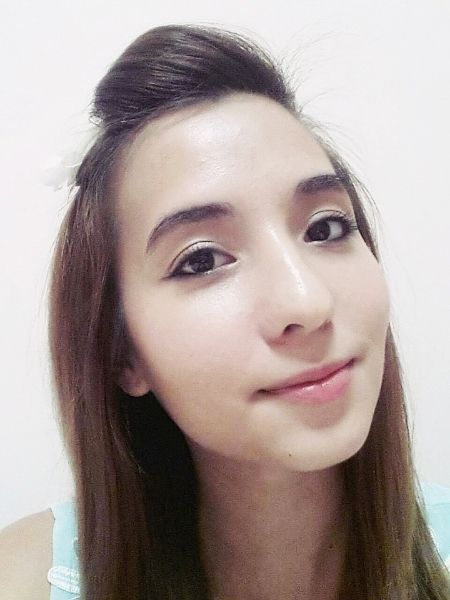 A close-up of the final look 🙂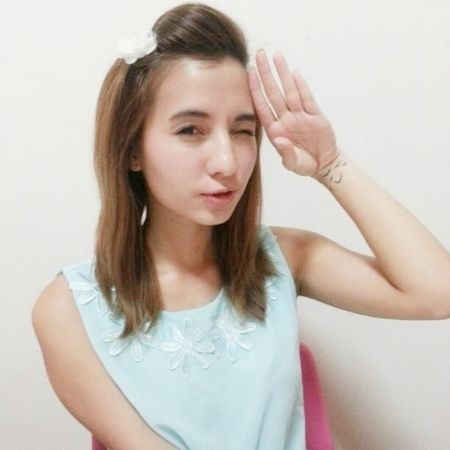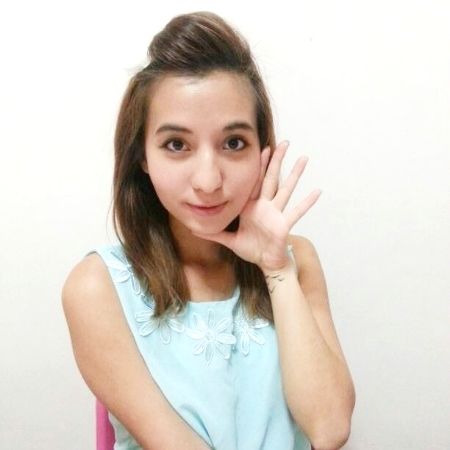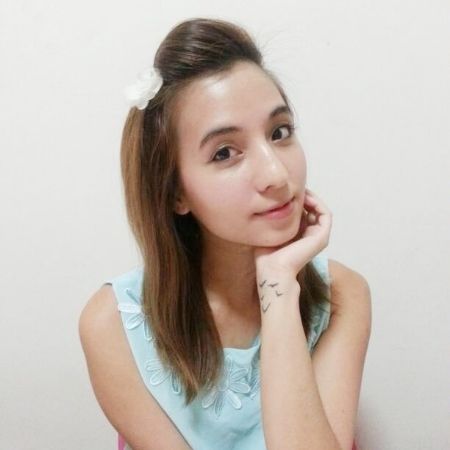 Please please please vote for me here: http://nuffnang.com/beautifulblogger/entries?lang=sg!
Every vote counts and I would really appreciate it!! 🙂
xoxo