Event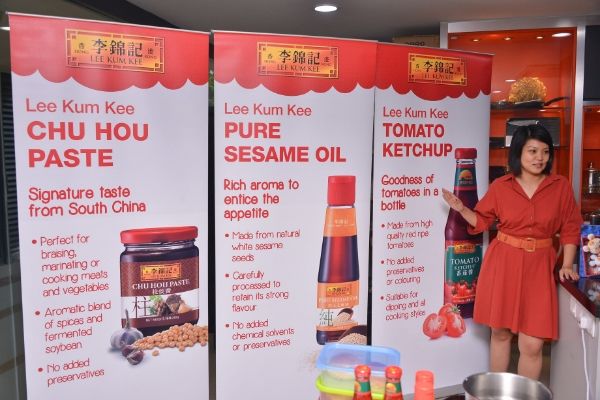 This May, Lee Kum Kee is adding three new products to its array: tomato ketchup, pure sesame oil and chu hou paste.

We were super lucky to have Ms. Shirley Wong, an expert at making kyaraben,
to demonstrate on how she uses LKK's products to add an extra oomph to her ingredients.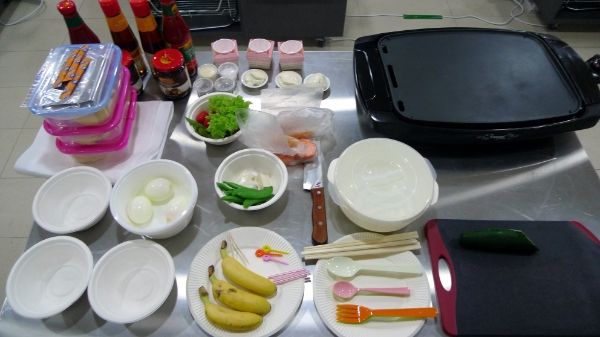 Ingredients prepared for the super kawaii Whoopie Spaghetti & Buddy Bun Bento Set!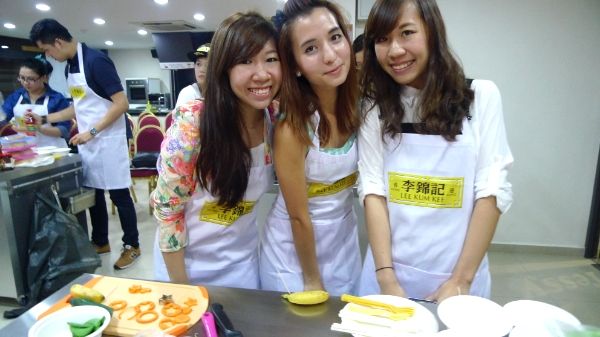 My pretty partners for the day; sisters and co-owners of The Tinsel Rack!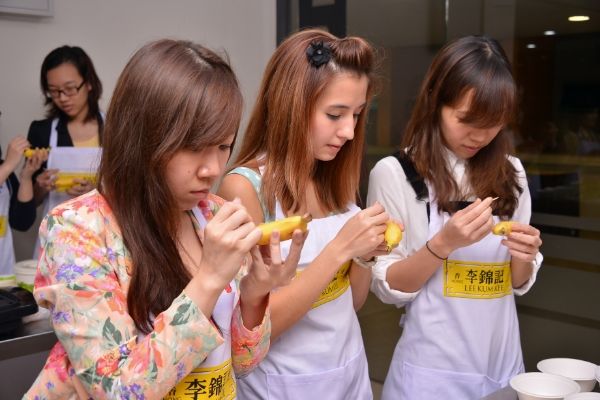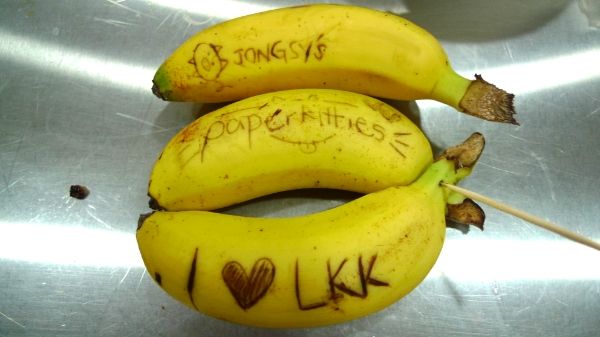 1. Decorate your bananas by lightly drawing the skin with a toothpick.
It will turn brown by the end of the bento-making session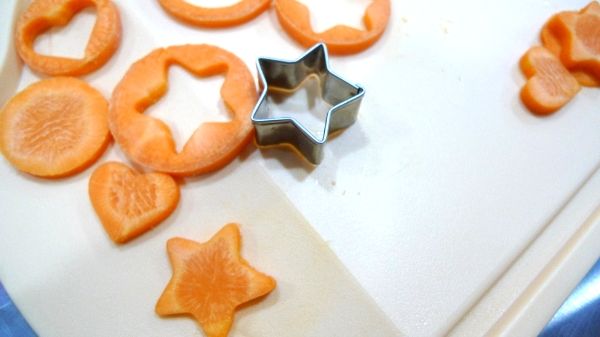 2. Cut carrots into funky shapes using cutters!

3. Mini meat patties
Mix brown sugar, mince meat and tofu (for a much softer silky texture) with the very awesome LKK's Chu Hou Paste & tomato ketchup. I am pretty picky when it comes to sauces but I really like this fermbented soybean taste incorporating the unique flavours from South China!
Ingredients:
50g minced meat
6-8g silken tofu
1 tsp brown sugar
1 tsp LKK Chu Hou Paste
1 tsp LKK Tomato Ketchup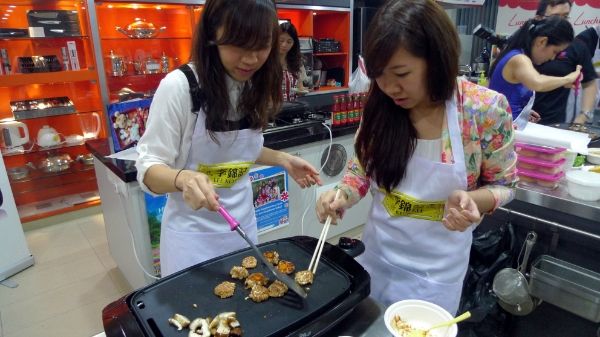 4. Grill/Fry the patty first, then the mushroom.
Before that, lay the carrot slices on a plate, spoon a portion of the minced meat mixture on top. Press it down to make a patty. Then, heat 1 tsp LKK Sesame Oil (made from natural white sesame seeds) in a non-stick pan and grill the meat patties on both sides until brown and cooked through.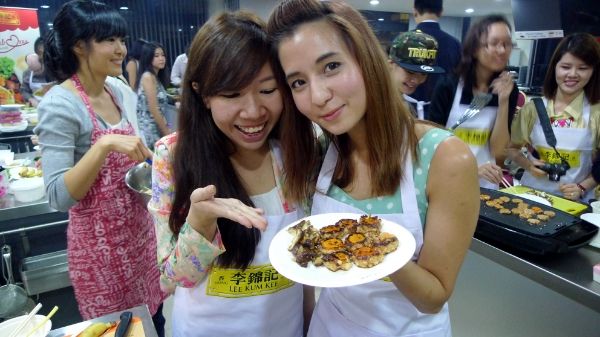 With Jongsy 😀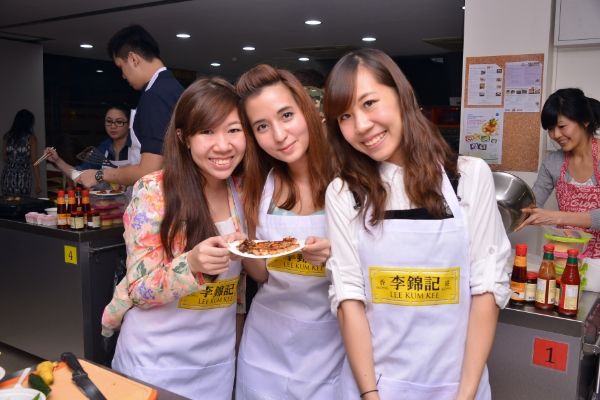 Tadah~

5. Tomato Pasta
Mix the spaghetti with LKK's tomato sauce and all of the ingredients mentioned below (after cooking them separately of course) before putting them into cutesy squarish containers. I like how the tomato ketchup boasts a piquant tomato flavour, richer and redder than most existing products due to LKK only using red, ripe tomatoes.
Ingredients:
80g pasta
3 hotdog/bacon slices
2 tbspn LKK Tomato Ketchup
3 sliced mushrooms (grilled as per #4)
Salt, Pepper, Onion, Parsley, Grated cheese etc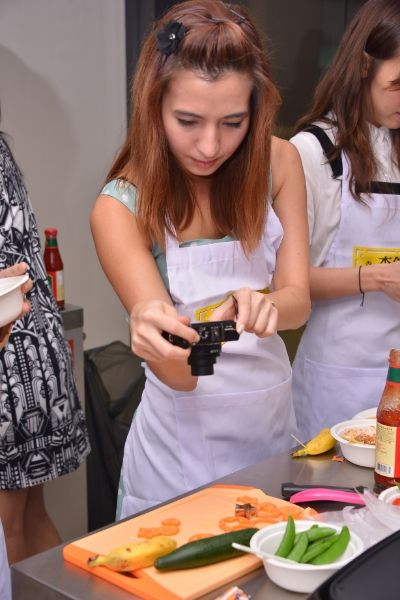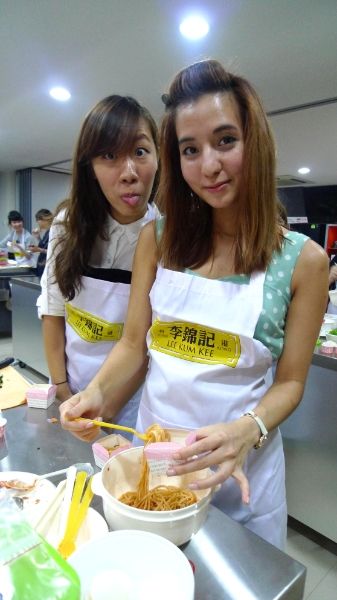 JOYCE! I can't believe you photobombed me! Lol!!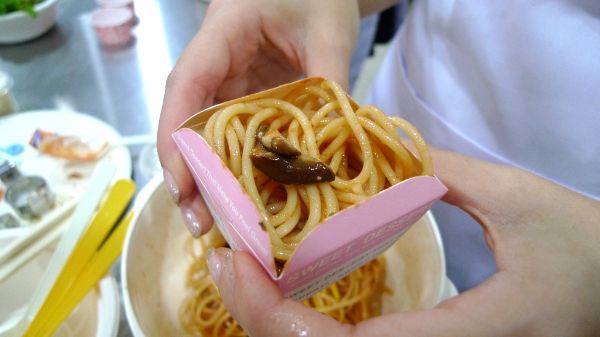 6. Remember to top your pasta with the cutesy patty~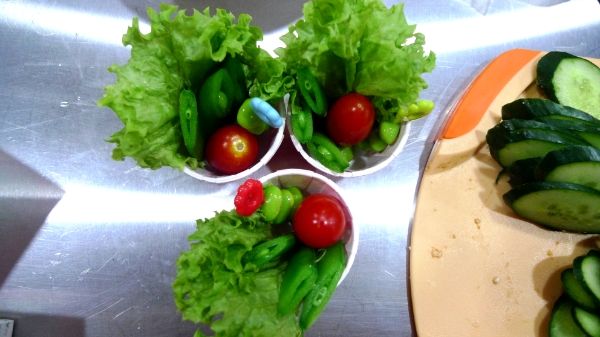 7. Don't forget your steamed veg!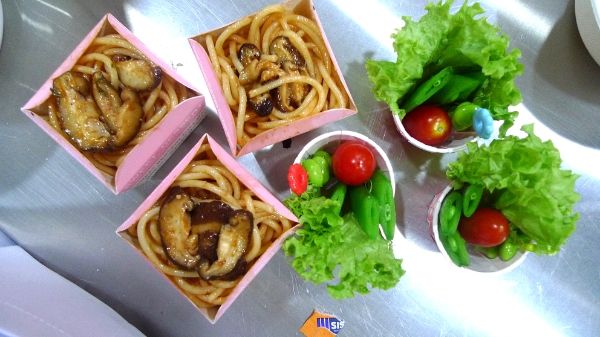 8. Last but not least, animal buns!
[I remember vividly that it was at this very moment, I told myself that kyraben really takes up WAY TOO MUCH EFFORT!]
Dice the hard-boiled eggs and mix in LKK tomato ketchup, mayonnaise, salt & pepper. Slice the bread buns and butter both top and bottom halves. Assemble the sandwich. Add lettuce, cheese, tomato etc as desired. (
to prevent soggy sandwiches, pat dry vegs with kitchen paper towel to remove excess moisture
). Using a small scissors, create the ears/nose/facial features out of the bread and seaweed to make the animal characters. Attach the parts to the bread bun.
Ingredients:
2 round bread buns
Seaweed for decorative purposes
1 hard boiled egg
1 tbsp mayonnaise
1 tbsp LKK tomato ketchup
Dash of salt & pepper to taste
Typical sandwich ingredients like lettuce, cucumber etc.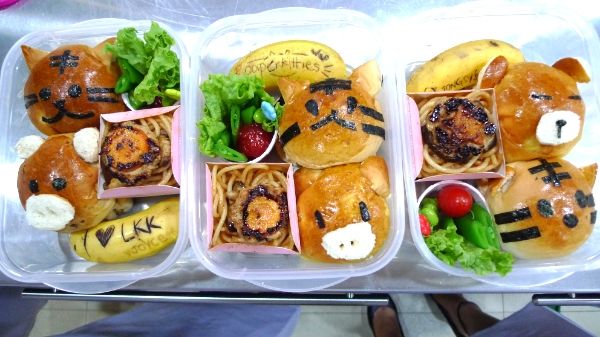 Masterpieces of the day!

Achievable thanks to these yummy new LKK products!
Lee Kum Kee Chu Hou Paste -$3.50
Lee Kum Kee Pure Sesame Oil – $3.30
Lee Kum Kee Tomato Ketchup – $1.25
Available at major supermarkets 😉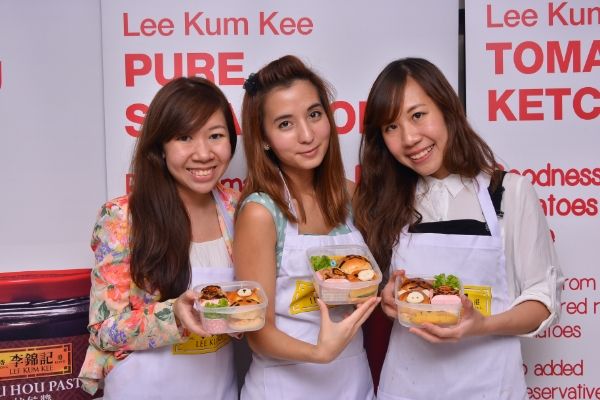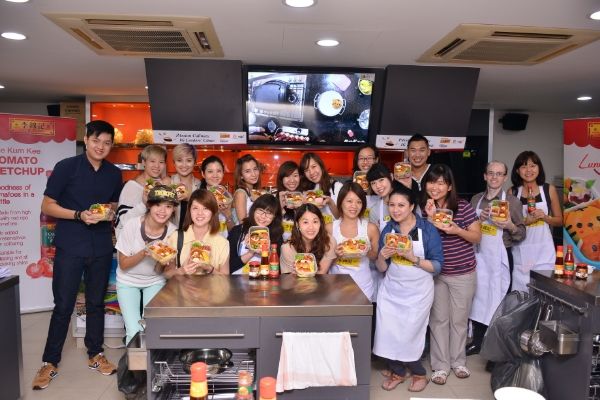 Thank you dear Amanda for the invite! *muacks*
Pic Credit: JOYCE
♥ ♥ ♥
Here are my extremely poor attempts at the LKK Ketchup 14-Day Blogger Challenge w the help of my mate.. Creativity in any artistic form is never my forte, he ended up doing the much presentable bento while mine is just cringe-worthy. We were so confident when browsing through pictures of kyraben on google, only to be suffering in complete misery when it comes to actually doing it. LOL. Don't be mean ok, I really really tried :S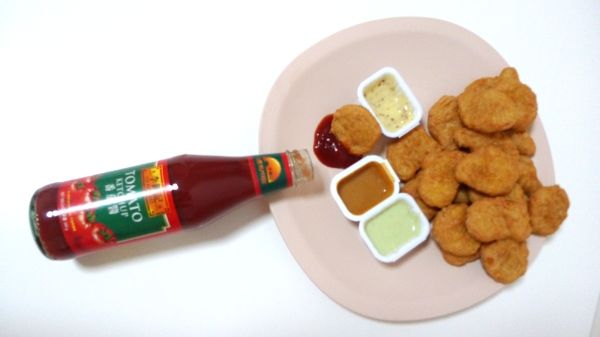 I struggled for an hour creating the perfect fishbone.. please tell me it looks like one. Wahahahaha!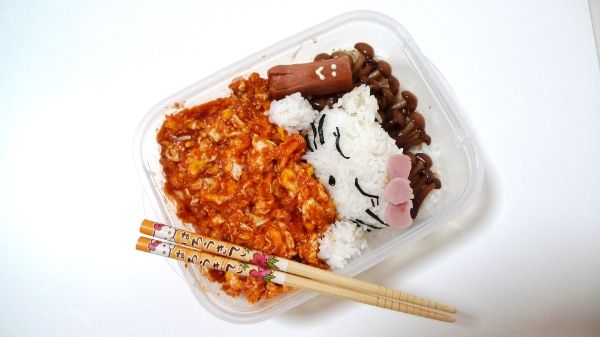 Obviously done by him, I helped out with cutting the nose, whiskers, bow and eating the mushrooms?