Editorial Review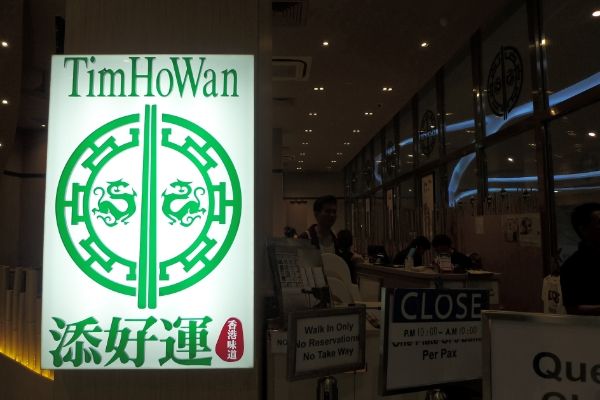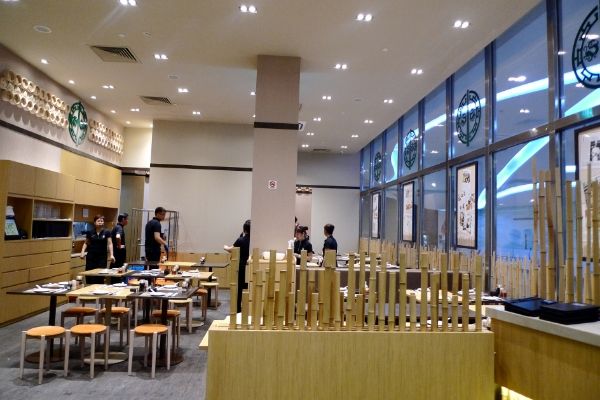 Was beyond elated when I got invited to Tim Ho Wan's media food tasting; finally get to try it without having to queue. I work near PS and every time I pass by Tim Ho Wan, the snake-long queue is just so crazy! Kudos to all you food-hunters out there who are gamed enough for this 1-2 hours wait!
Helmed by the renowned one Michelin star, Chef Mak Kwai Pui, this is the hole-in-the-wall eatery's first overseas outlet. Lucky us, we no longer have to hop on a plane to savour the famous Baked Bun with BBQ pork. The pork buns are heavenly; crumbly and fluffy on the outside, BBQ pork with oozing sauce inside.. I tried this with minimal anticipation as I am not a fan of BBQ pork bun but this mighty sweet-salty combo completely changed my perception.. it is freaking A.M.A.Z.I.N.G!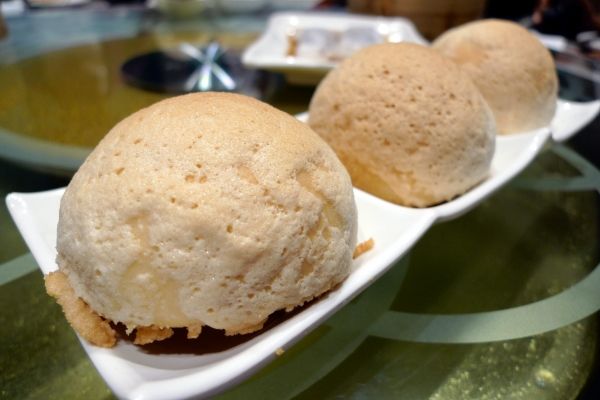 Legendary bao that everyone was highly anticipating for!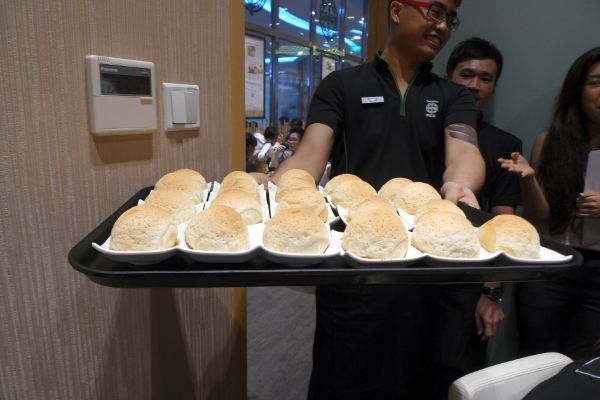 Oh yes, we went crazy ordering it :X

Baked Bun with BBQ Pork, must try ok!!
The pork buns make up one-fourth of the
Big 4 Heavenly Kings
. The remaining three are as per below..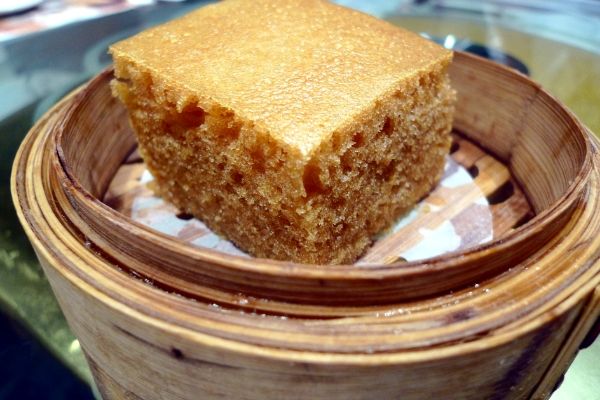 Steamed Egg Cake
Light and spongy with a subtle hint of sweetness, my ideal snack pls.

Vermicelli Roll Stuffed with Pig's Liver
I didn't dare to try this as I don't eat innards at all. The other bloggers who tried love it though!

Pan Fried Carrot Cake
Love how it is spiked with radish bits for the extra oomph.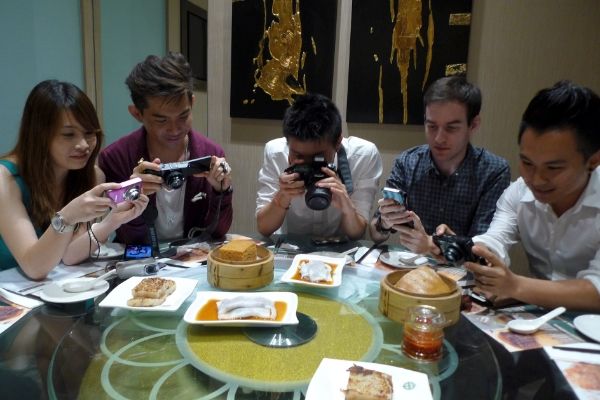 Behind the scene! I feel like a noob as compared to their food photo-taking skills!
Patrons of Tim Ho Wan are not only drawn by the cheap prices, but also the fact that the dim sum are delectably fresh. They are handmade-to-order instead of the usual pre-steamed and re-heated practice. Remember to always eat them hot for optimum taste! Prices start from SGD3.80 onwards, other menu mainstays include…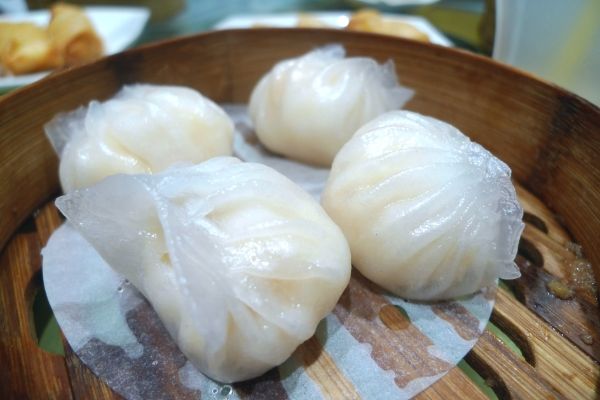 Prawn Dumpling
Prawns are so big, fresh and succulent!

Spring Roll with Egg White
What a unique twist from the usual spring rolls! Love how flavorful it is despite the lack of the usual radish filling.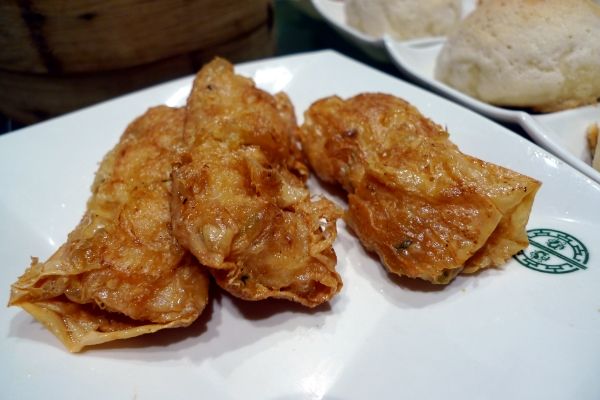 Beancurd Skin Roll with Shrimp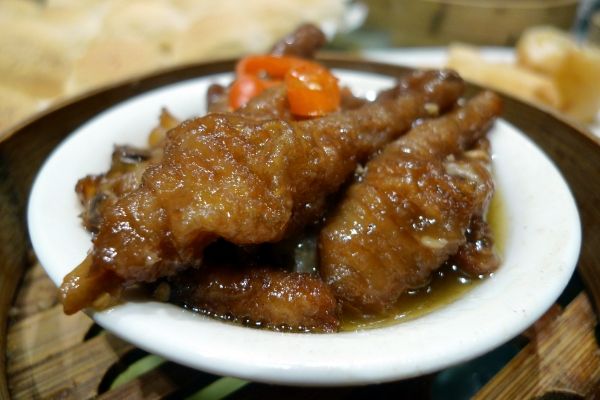 Steamed Chicken Feet with Black Bean Sauce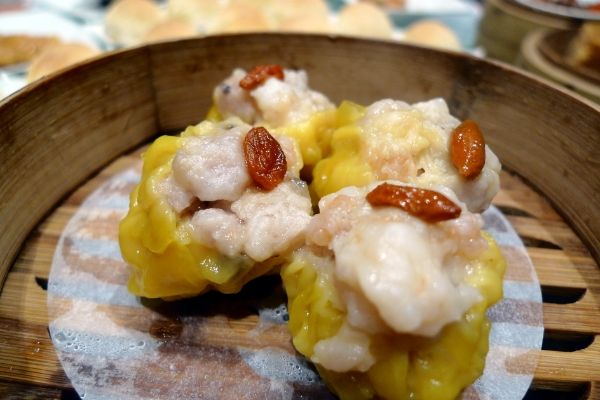 Pork Dumpling with Shrimp
I am a massive fan of Shao Mai and this taste soooo good! I could taste the how different it is from the usual factory made ones;
the red dates enhance the Shao Mai with a hint of sweetness, me likey 😀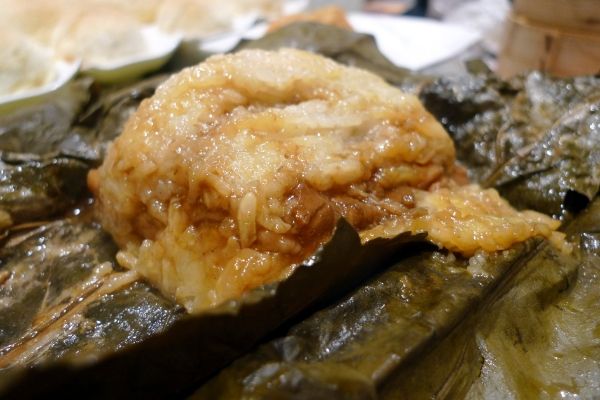 Glutinous Rice Dumpling

Pork Rib With Black Bean Sauce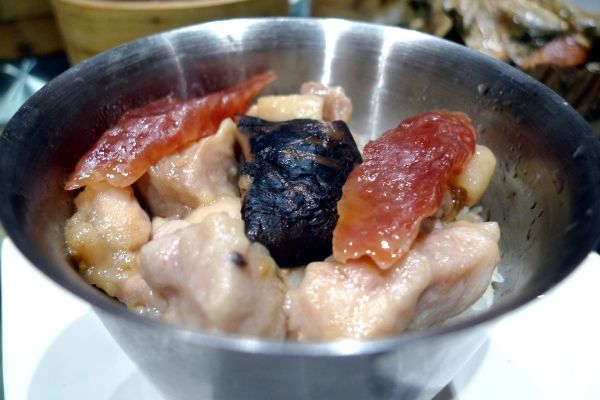 Rice with Chicken, Sausage & Mushroom

Beef Ball with Beancurd Skin

Steamed Beancurd Skin Roll with Pork & Shrimp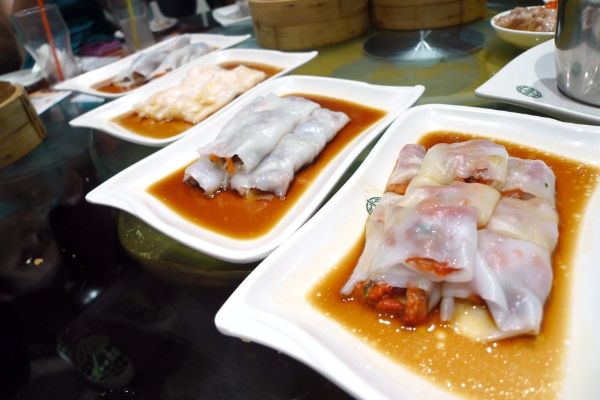 Get spoilt with different Vermicelli Roll choices!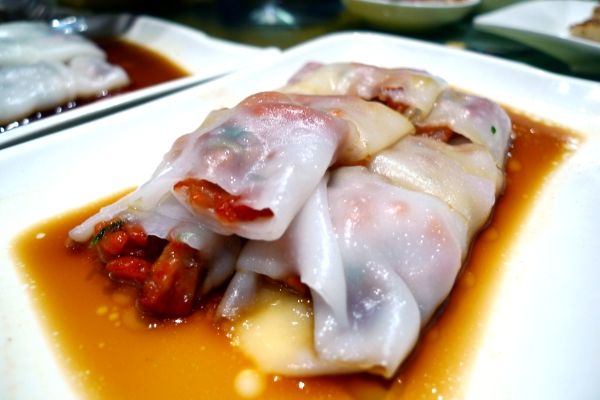 Vermicelli Roll with BBQ Pork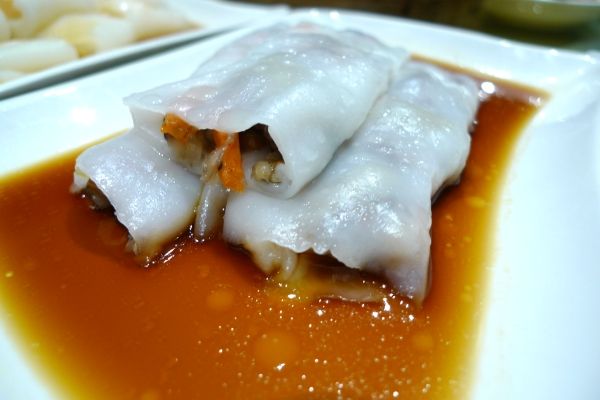 Vegetarian Black Pepper Vermicelli Roll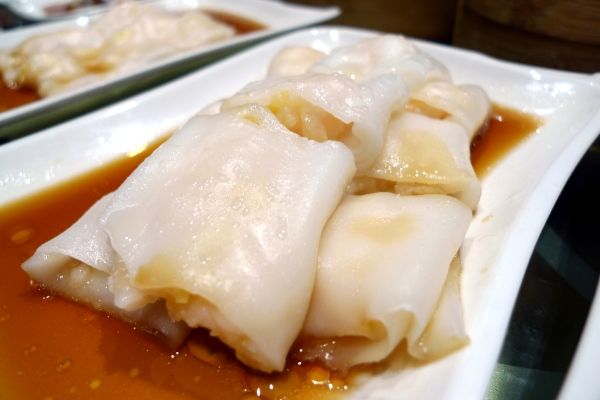 Vermicelli Roll with Shrimp
My favourite! Actually when it comes to dim sum, most of my favorites contain prawns cuz they taste so good when dipped in soya sauce! Hehe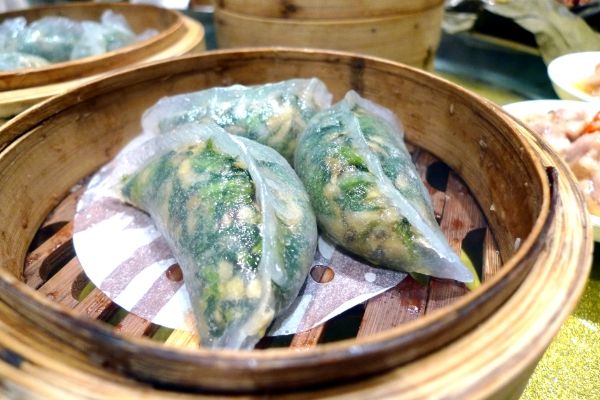 Garlic, Mushrooom, Spinach Dumpling
Another one of my must-order list with all my favourite ingredients!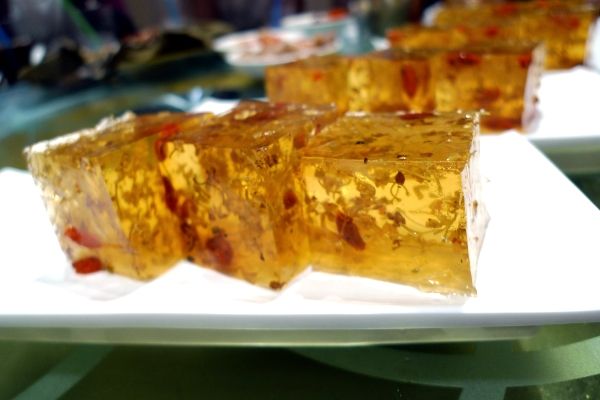 Tonic Medlar & Osmanthus Cake
Much sweeter than the usual Osmanthus cake but very very light. 很爽口!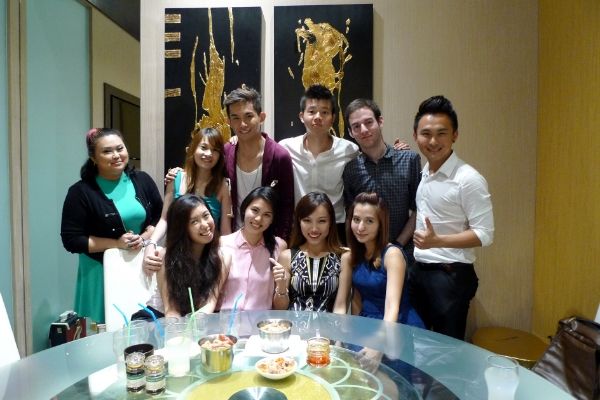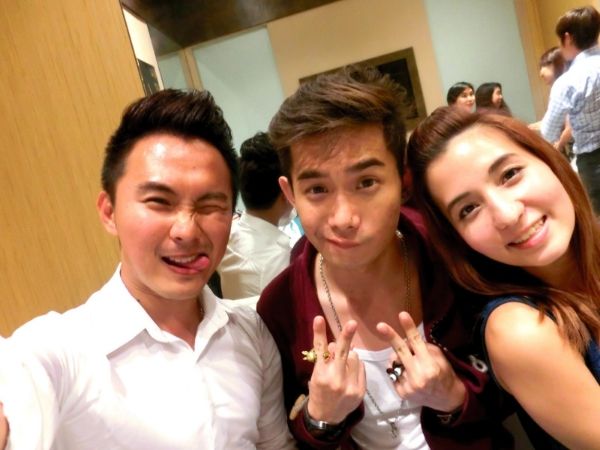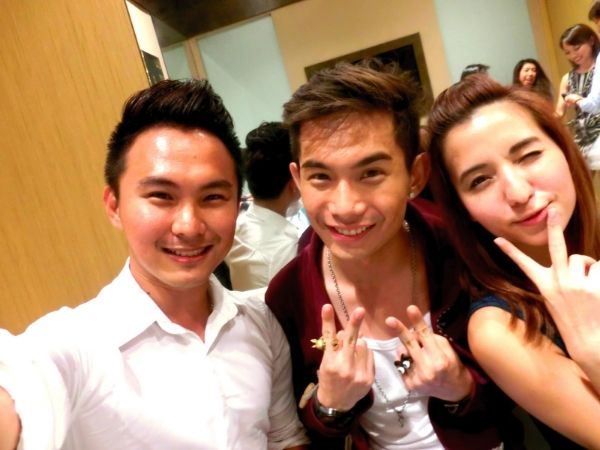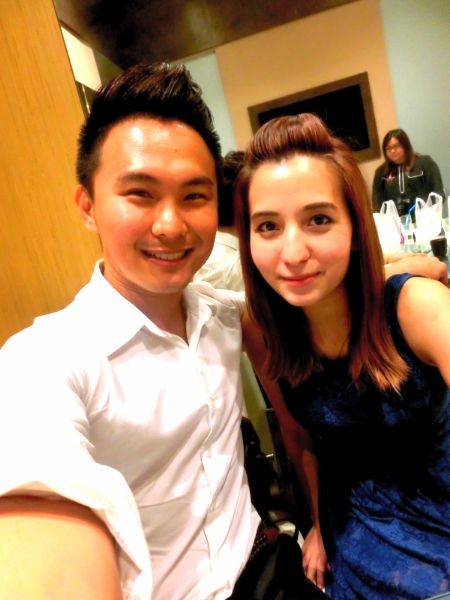 With my favorite girlies (the lightning really #lastwarning) and William (who reminds me of my uni friend Jerren)!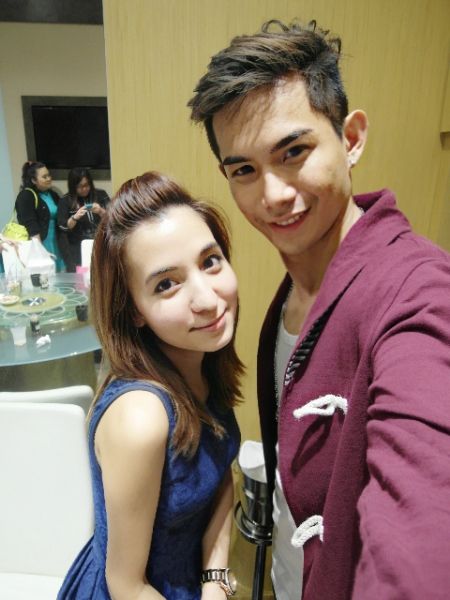 With the very gorgeous Beatrice and Hellven (the only person I ever know to love the very nose I am not fond of.. lol!)
Picture credits to their blog respectively 🙂