Event
Was invited to the Sunsilk Pop-up Salon at Cathay Cineleisure thanks to my floflo, so I decided to bring my partner-in-crime along! This has got to be one of my favorite post this year simply due to the amount of pinkness in the pictures!! Pink just makes everything look so pretty and cheery~ *inserts bimbotic face*
Lay your bad hair days to rest with Sunsilk Pop-up Salon! For the first time, Sunsilk will be launching a Pop-up Salon in Singapore that will take over 4 weekends showcasing on the brand's expertise in hair-care and styling, giving girls great hair on the go! At the Pop-up Salon, girlies will get to enjoy free styling services provided by specially-appointed Sunsilk hair stylists in just five minutes!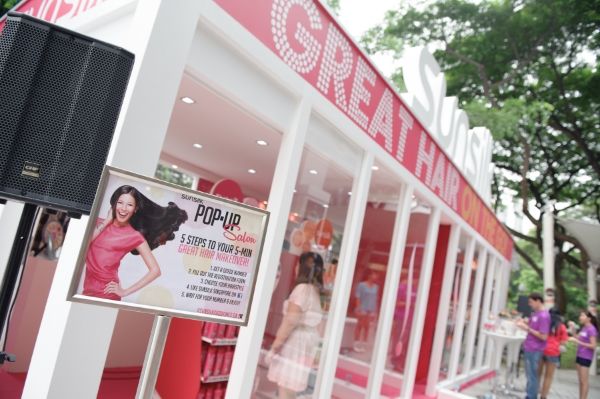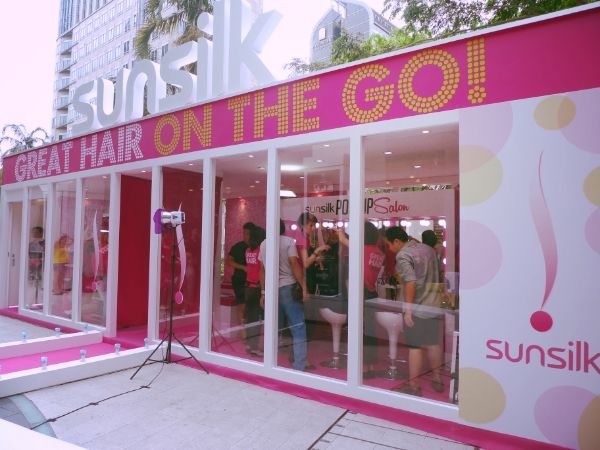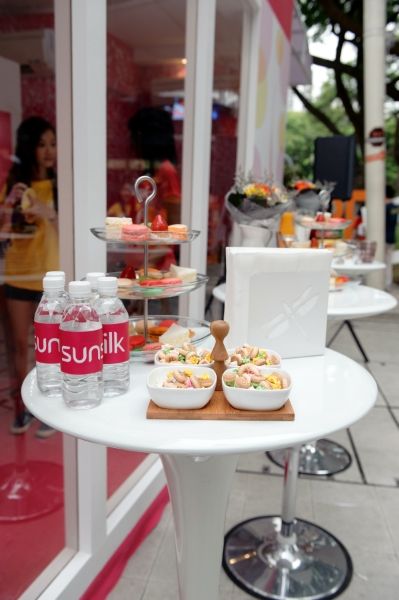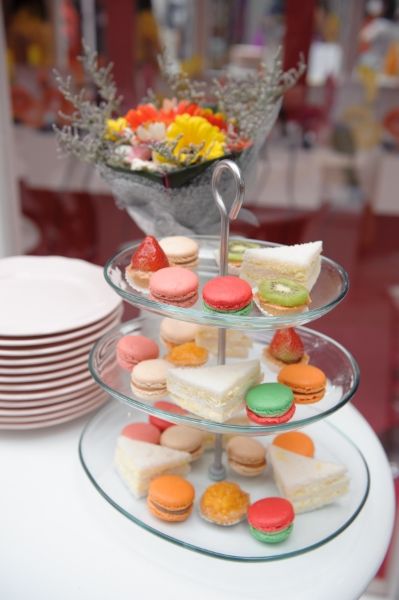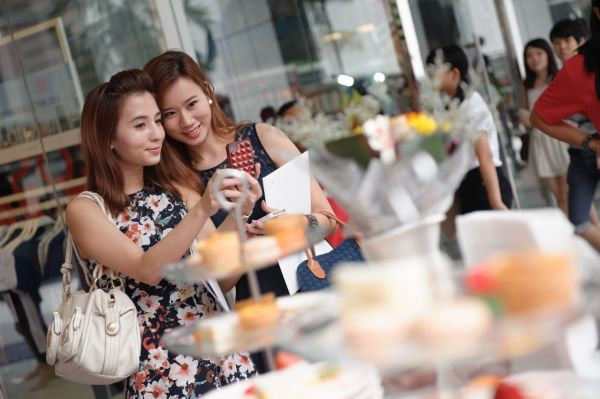 With Gail dearie!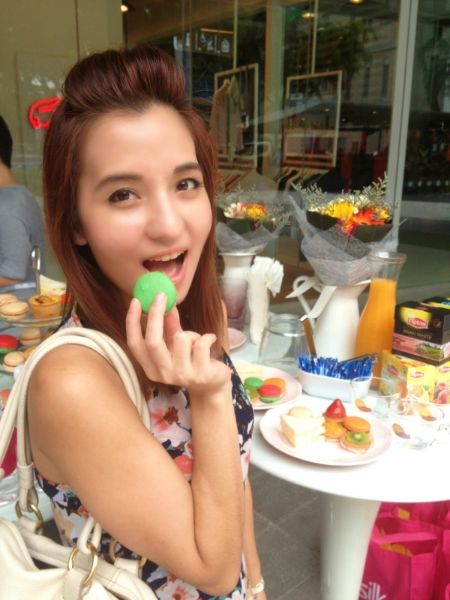 Oh yes, we just couldn't resist these yummy macarons from Canele :B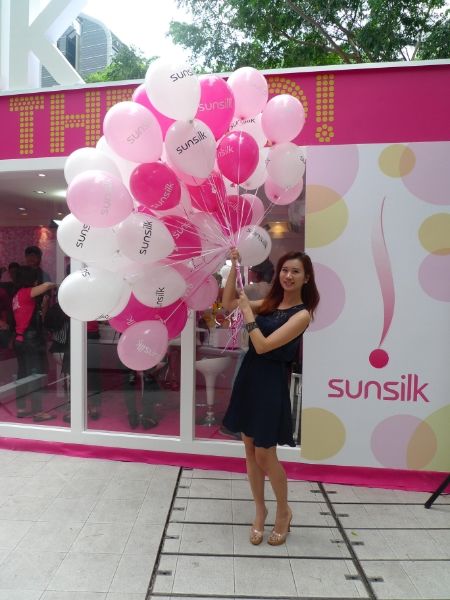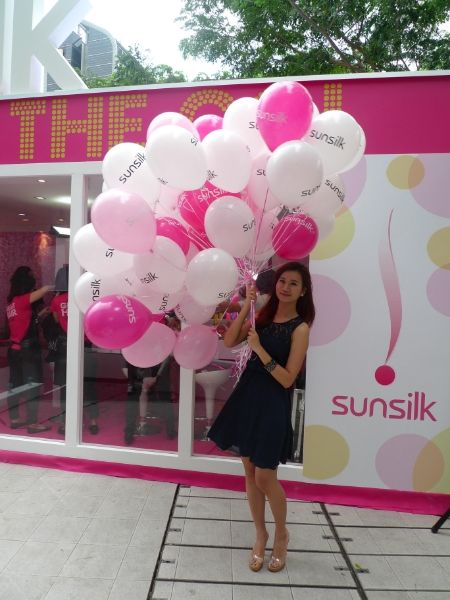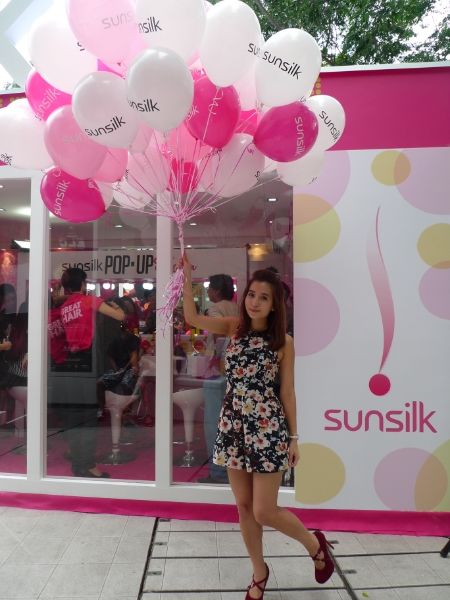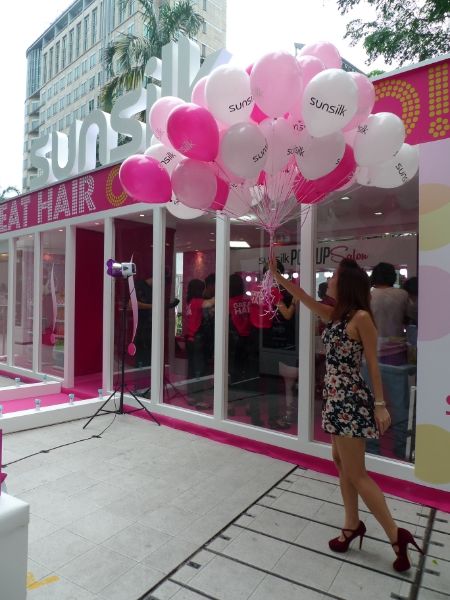 Up up here we go~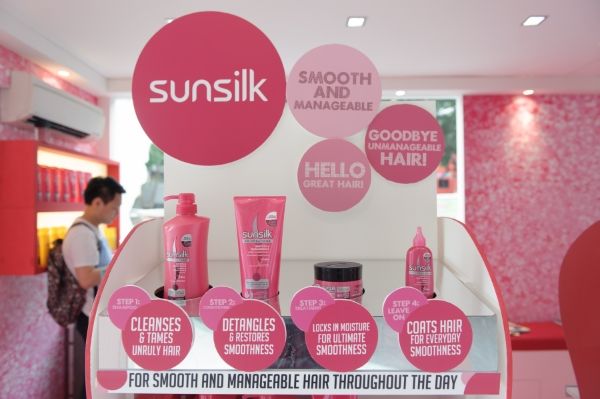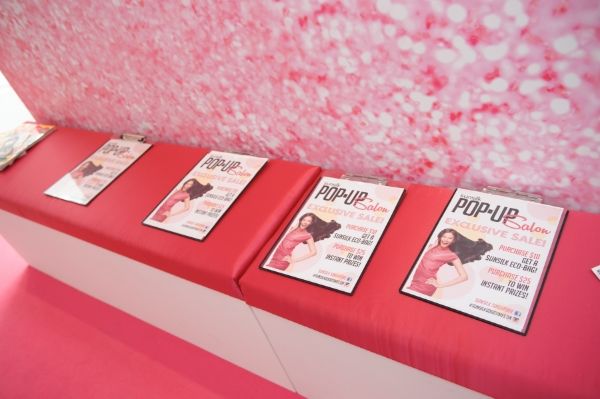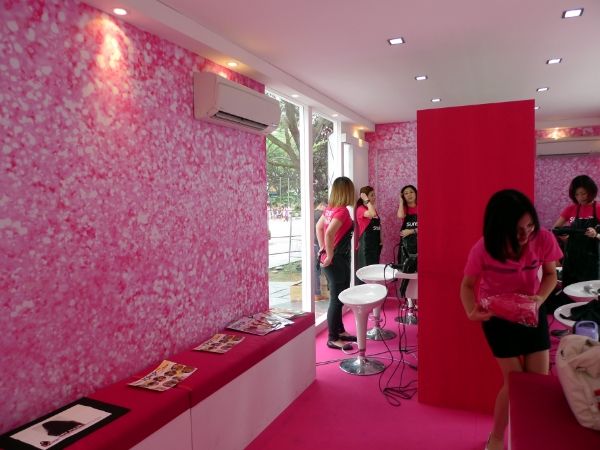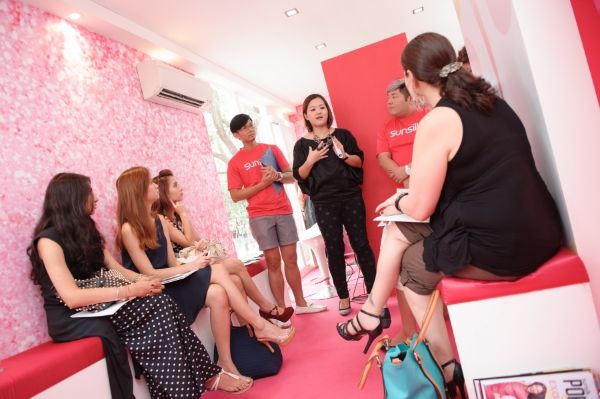 Bloggers listening attentively to the hair care tips from the experts!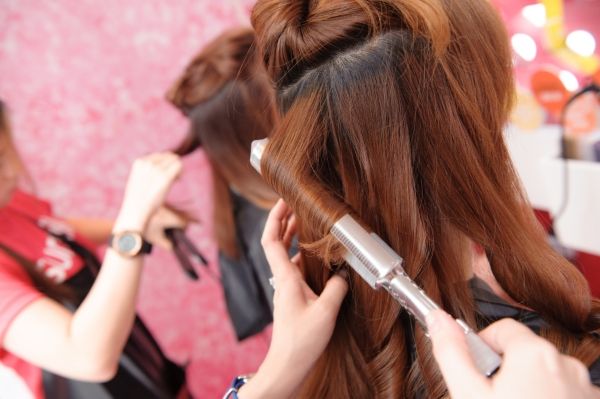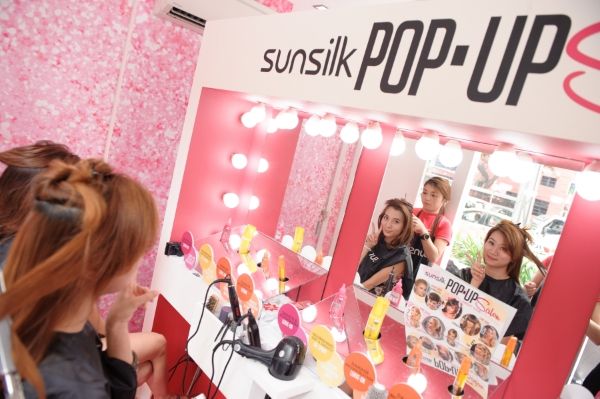 Time to get our hair done and be all glamourous~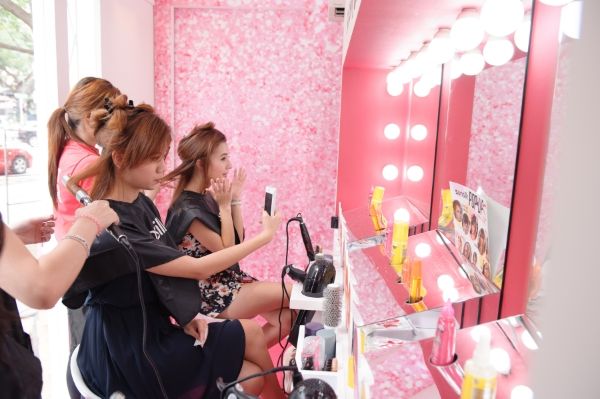 Oh yes, and camwhore of course!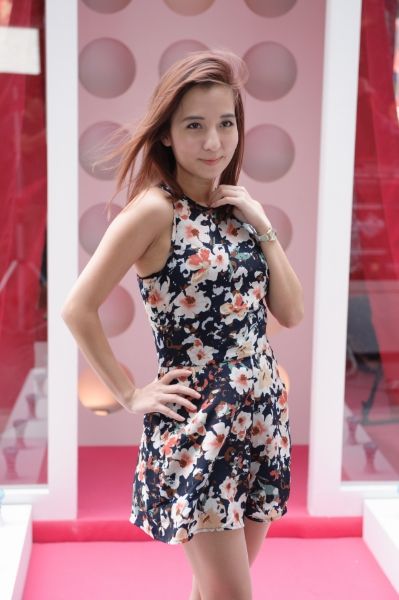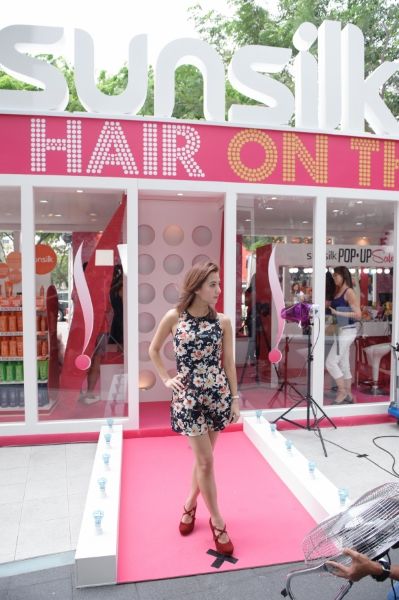 Catwalk time! Spot the horrible horrible fan that almost blew me away.. lol :X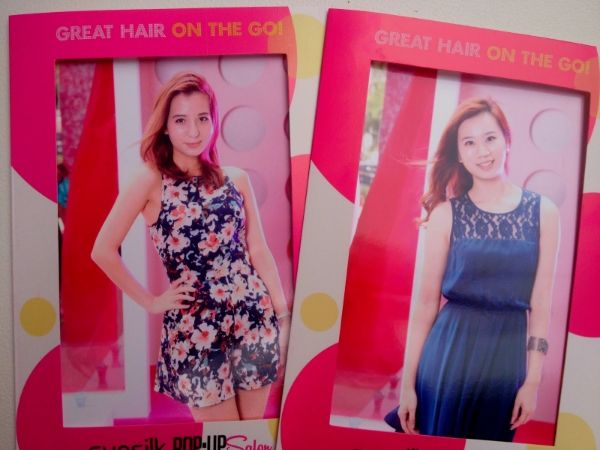 Photo keepsakes are always welcome :)))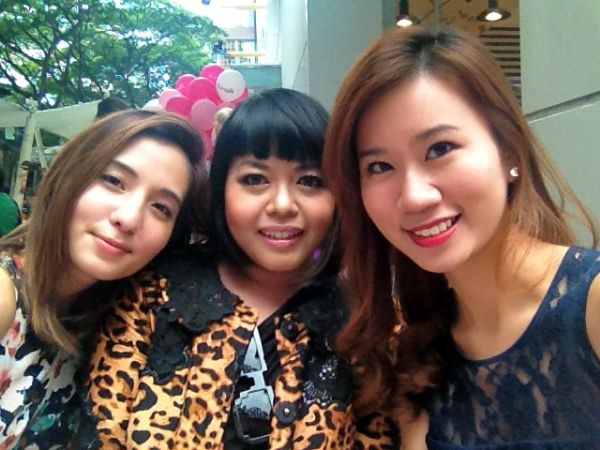 With the diva, Zacquine ♥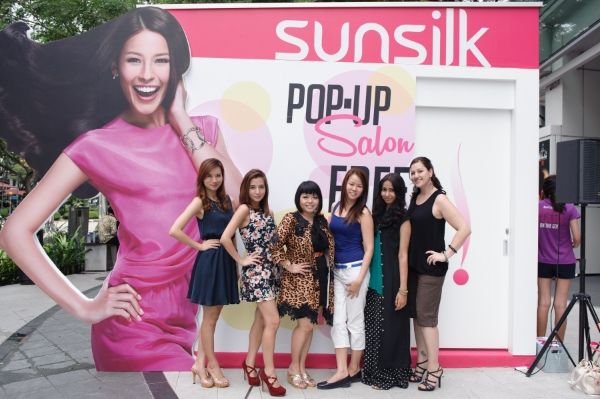 With the gorgeous bloggers all looking super glam~

*muacks*

Super bimbotic but that basically sums up how heavy the goodie bag was!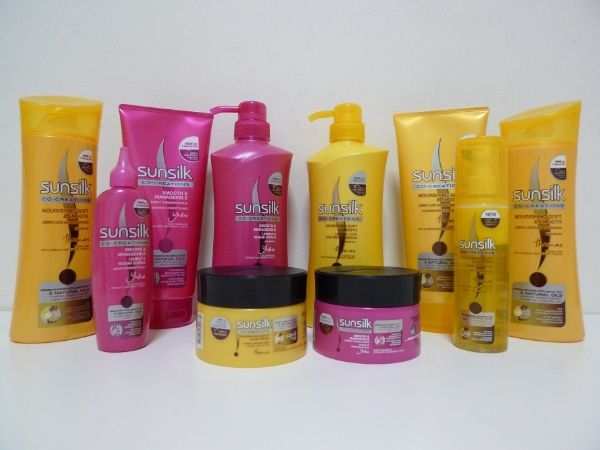 Thank you for the generous goodies Sunsilk!!
I have never been a fan of any shampoo that says nourishing or silky smooth as I always have the impression that it will make my already oily scalp worse. Afterall, the one thing I hate most is flat hair… I don't need anything too rich to flatten my already fine hair with oily scalp right? I avoided these like a plague to the extend that even though my hair ends were frizzy and damaged from my previous DIY bleaching and I still refuse to try any. The most I did was tried Sunsilk
Damage Reconstruction
treatment (the one in orange) which honestly was the only saving grace as compared to the other hair treatments I have used. But since Sunsilk had been so generous with their hamper, I gave
Nourishing Soft & Smooth
(the one in yellow) a go and I really am loving the results so far! I've listen to their hair experts advice and alternate between my volumizing shampoo & conditioner and the
Nourishing Soft & Smooth
daily; on days where I use the
Nourishing Soft & Smooth
, my hair is actually much softer but volumized than the former! Super amazed! It totally changed my perception on these intense hair shampoos 😀
The Nourishing Soft & Smooth range contains 5 natural oils namely camellia, brazilian babassu, coconut, almond and moroccan argan oil. This blend of natural oils penetrates hair to nourish it better than regular moisturiser. It leaves a thin surface film that prevents moisture loss but does not weight the hair down. The perfect remedy for girls who have dry and dull tresses! I am also using the Nourishing Oil Spray right now and I no longer wake up to tangled dry hair ends; does make it heaps easy to straighten my hair every morning before work. I kind of regret cutting my hair now.. who knows? This might just be the very alternate remedy I actually needed for my damaged frizzy spilt ends :/

Hello soft fluffy hair!
Check out their
Facebook page at Sunsilk Singapore
(go spot
my 5 seconds of fame
.. hehe!) for more details, tips and pictures! Don't forget to visit their pop-up salons at the following venues for the next two weeks to get your hair done and a chance to win great prizes:
8-9 June – AMK Hub
15-16 June – Cathay Cineleisure
Remember to hashtag #sunsilkgoodtimes on Instagram when you're at the Pop-up salon to share with everyone the enjoyable time you've had!