HOLLA!
I apologise for my impromptu hiatus! Had been spending the past few months making the best of what Adelaide had to offer with my friends before I leave for Singapore. Words can't describe how much I am currently missing my friends down under, esp my workmates, and the crazy fun activities we have had. Had been trying to adjust myself to a completely new environment and working life by remaining optimistic.. I am just thankful to have my loved ones and close friends to support through it all 🙂
To comfort myself, I shall resume blogging and actively update this space on the past happenings so as to smile at the memories and know that somewhere down the road, I can look back at this space and be reminded of all the good times I have had.
I shall begin with one of the most important events in my life.. my graduation!
All my life, I had known that this is the one goal I had to achieve by hook or by crook. There would be no easy way around it, just suck it up and study until I graduate; and I did it! The surreal feeling of wearing my graduation gown, feeling so proud of myself, knowing that this day had finally arrived after all my hard work since young… happened in just a blink of an eye…
Anyway, this is most propably the only time you see me smile so much with my teeth cuz my mom kept nagging at me to do so; she hates it when I smile w/o my teeth.. "Look so fake" she claims.. LOL!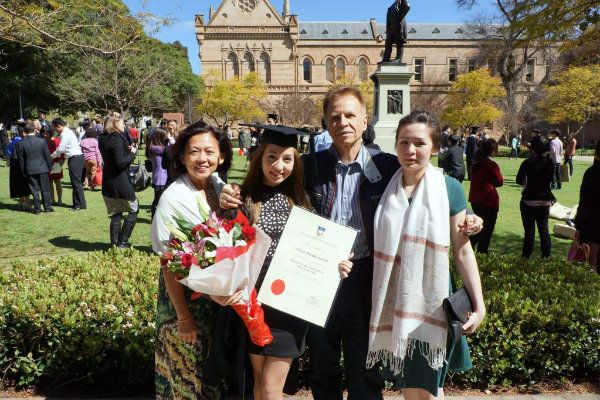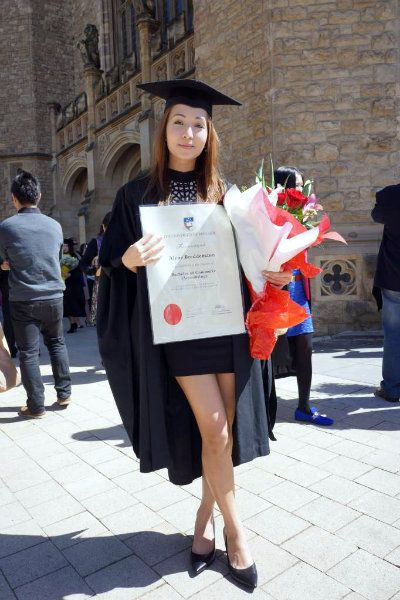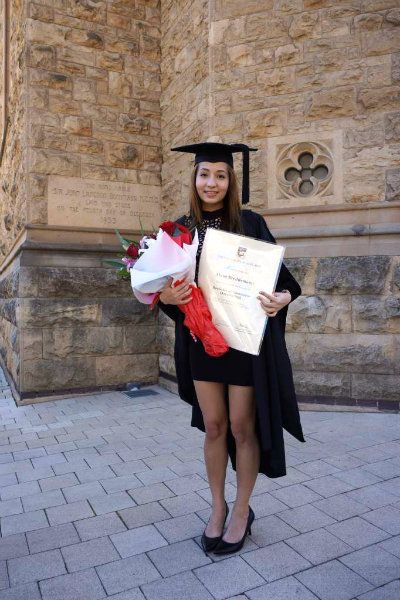 L: My favorite sisters: Pauline and Ruby!
R: One of my first few buddies in Adl, Jerren!

L: Suling! Another one of my first few friends in Adl.. got to know her by being project mates for our first sem!
R: Amy! Only got to know her this yr as Jian's gf w/o realizing we were in the same faculty all along!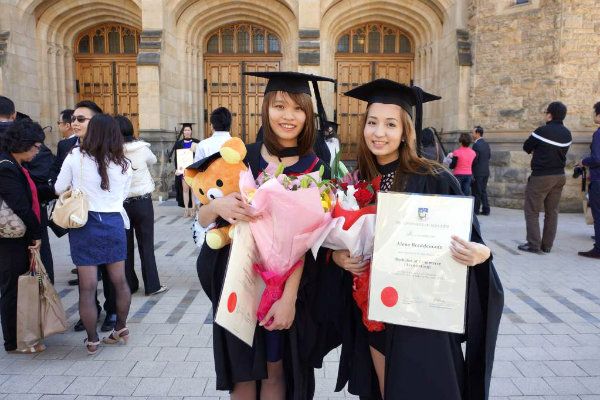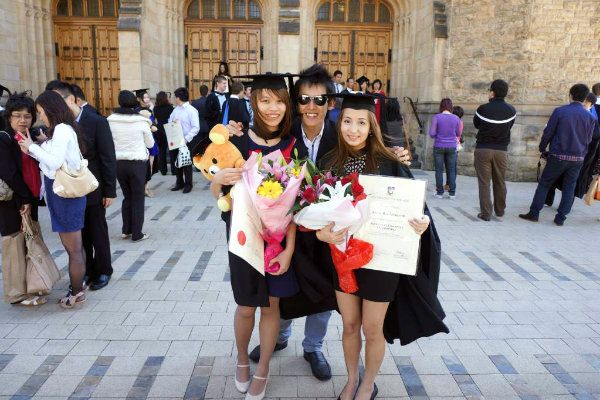 My Joyce dearest who surprised me w the most beautiful bouquet for roses! 😀


Jian being an idiot, as always!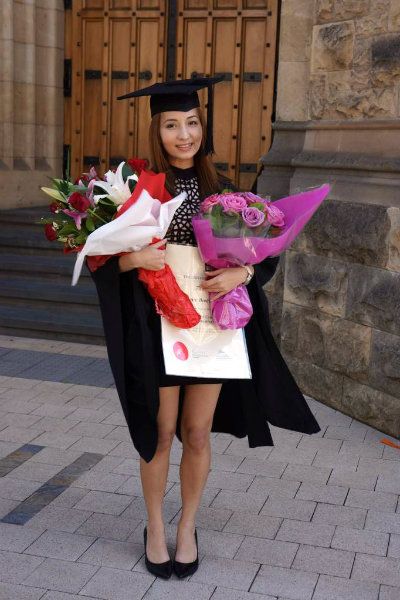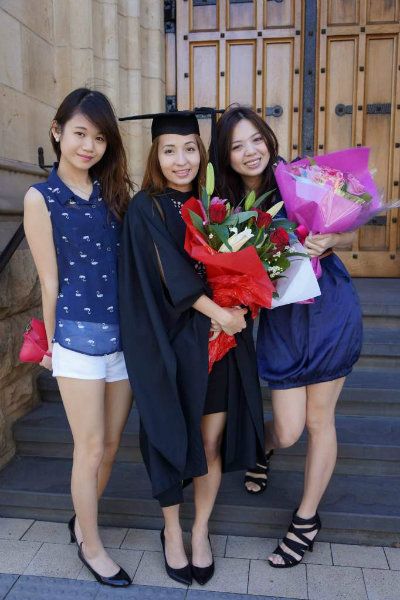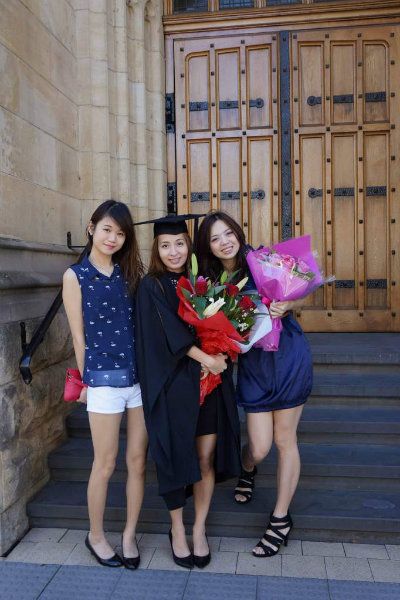 This time round w my dearest Kathy as well; my favorite workmate, esp when it comes to closing!

Kako finally made it!

My beloved sushi train girls 🙂
Below are taken from my phone and most were edited and posted on my instagram 🙂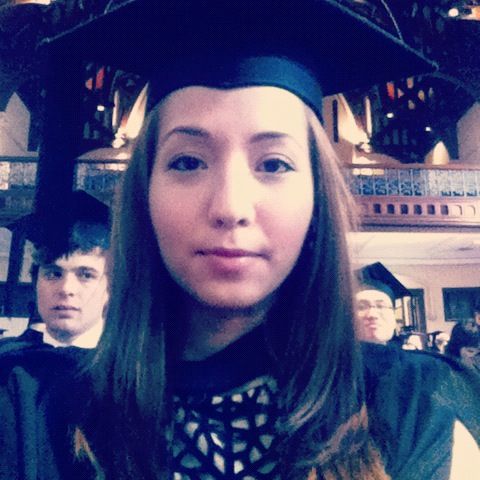 Random dude sitting beside me.. Too happy to care who he was. LOL!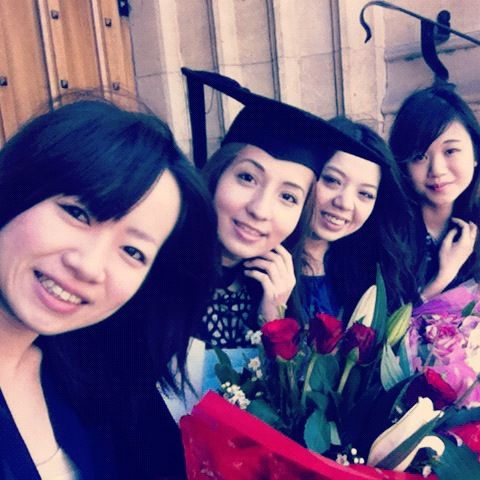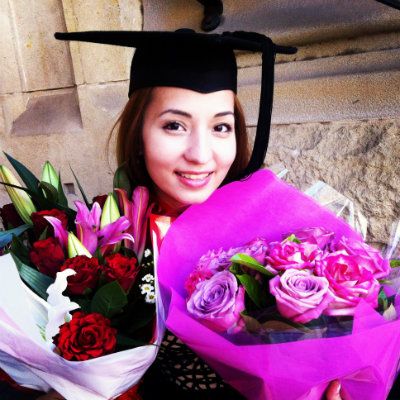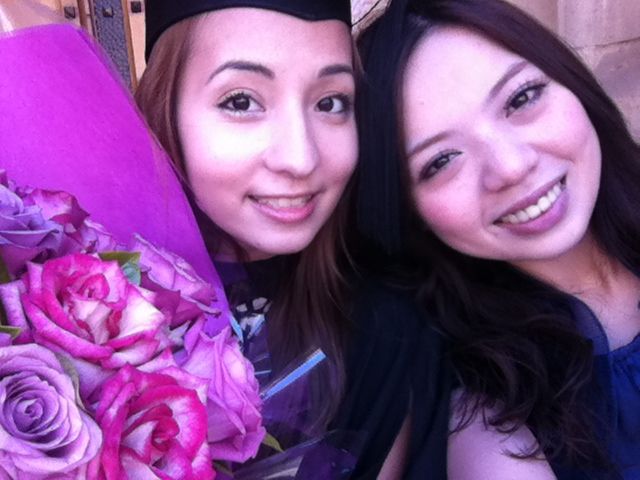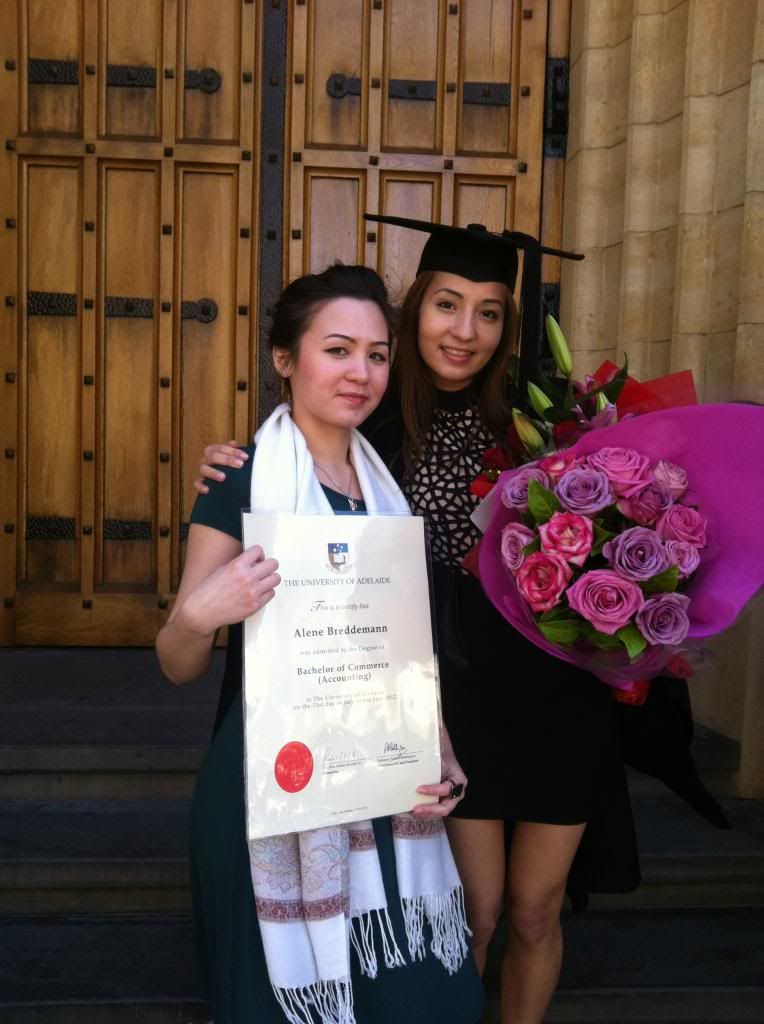 L: Regina, my first friend in Adl!
R: My sweet sister, who was basically my helper for the day!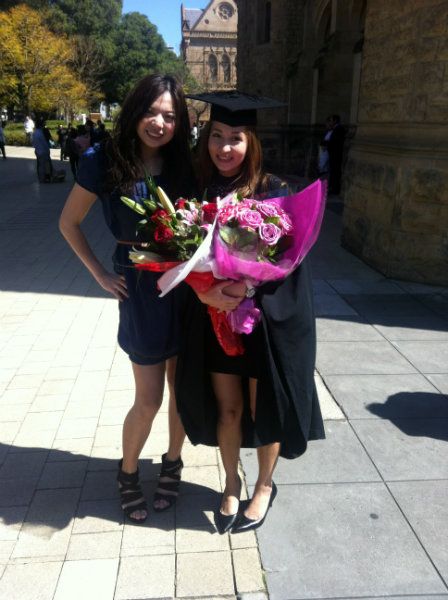 L: w my dearest Kako, who was thankfully my study buddy for the final semester!
R: W Yohey who finally came by after his visit to the barber.. haha!