Sometimes I do get angry at the fact that no matter how much I splurge on skincare products, my skin still manages to come out with all sorts of weird problems for me to be upset about. When I am in humid countries like Singapore or Malaysia, I get heat rash and whiteheads; when I am in dry countries like Australia, I get eczema and now perioral dermatitis on my face (of all places)! Heaps upsetting. Times like this makes me just wana throw all my skincare products away and invest on cosmetics instead. Since I can't prevent them, might as well conceal them right? Had always lived by my mom's rule where "less is more" when it comes to putting makeup but boy does it gets depressing having to deal with skin problems like this.
What is perioral dermatitis you may ask? It's a rash/tiny red bumps that develops around the mouth and nose which gives it the "muzzle rash" nickname. Perioral dermatitis is a common facial skin problem in adult women but rarely on men and kids. This may be due to the amount of rich moisturizers and make up we tend to use, or even after using creams containing steroids for other skin conditions. I reckon it was a mixture of both [since I'd been using steroid creams on my eczema affected areas] that led to it. After much research online and visiting the doc, below was what I did to have it heal completely w no scars.
My Routine:
Internally
– Prescribed Doxycycline Hydrochloride once a day
– Omega 3 & 6 and Multi Vits once a day
– A glass of diluted Apple Cider Vinegar twice a day during meals
Topically
– Diluted apple cider vinegar once a day
– Diluted tea tree oil once a day
– Jurlique Calendula Cream twice a day
– Jurlique Chamomile Soothing Mist whenever it feels dry
On the very day I was diagnosed with perioral dermatitis, I felt really upset as I was already stressed with the upcoming exams.. not to mentioned that my boyfriend was due to arrive within days. How do I face anyone when I looked so horrid? Despite advice recommending to steer clear of any cosmetics, I couldn't afford to go to work nor meet my boyfriend looking at that state so I decided on using the mildest coverage I could find.. BB cream! I had always heard rave reviews about how BB cream is awesome to our skin but had never really truly realized the benefits of it until now. It was really gentle and soothing to my skin whilst providing just enough coverage to look decent at work. It didn't aggravate the condition my skin was in but helped improved it instead. 🙂
Another discovery I found in the midst of this craziness was the brilliant effects of Calendula cream! Ever since I bought it, I had been diligently using it day and night on my affected face area; it had help calm the dry redness patch and prevented scarring. My face is about 95% healed with slight redness now. Whilst treating my perioral dermatitis, I decided to try my luck and apply it on my eczema areas as well since it was in a horrid condition ever since I stopped using steroid creams on them and no amount of moisturizers were helping. By diligently applying on my eczema affected areas, they are no longer itchy nor flaky and are in fact improving back to normal these days. I am indeed very impressed by this discovery on my otherwise unsightly skin condition! I am unsure if other brands of calendula cream will be working as effectively but I do feel that despite the price, Jurlique had done its purpose well in solving my skin problems!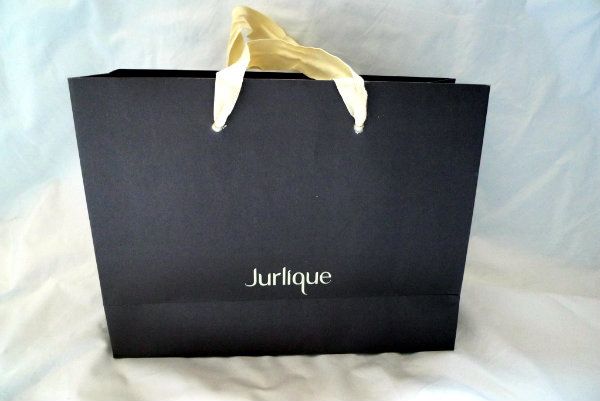 I do admit that I went crazy right after I visit the doctor to the point that I shopped up a storm in Jurlique thanks to the extremely persuasive salesgirl who recommended solutions for my perioral dermatitis. I basically lived on Jurlique products during this awful period as I do not want to overwhelm my skin any further. Had been faithful to my chamomile mist and calendula cream ever since! I do hope that this long post will be of great help to you should you ever face the same distressed condition as me.