Unlike the monthly subscriptions we get from beauty boxes, bb for men get delivered every quarter instead for at least twice the price, w at least twice the amount! Since my boyfriend will be flying over to spend Winter holidays w me next month, I thought it would be nice to help stock up a bit of manly skincare products for him instead of using mine. So what better way to pamper him than to leave it to the professionals?!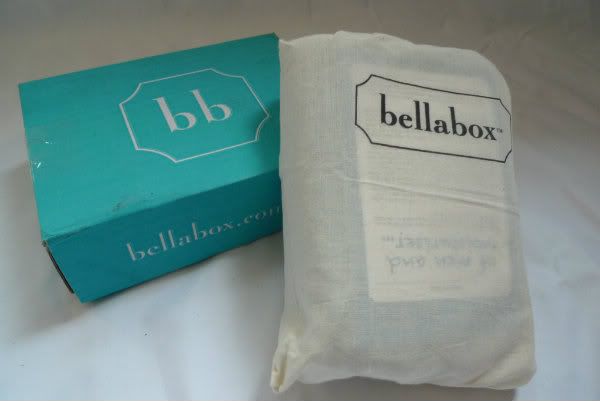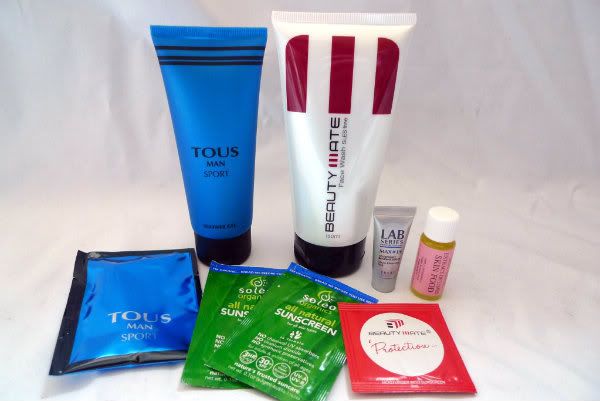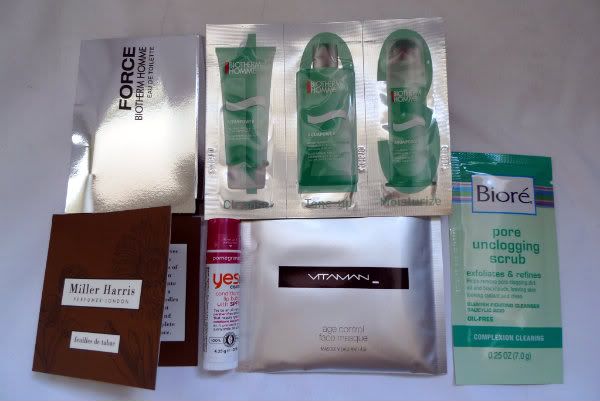 I was surprised to receive it along w my BellaBox as I'd expected it to only arrive next month [the June subscription] for an up-to-date review, so I was slightly disappointed to receive the March's BellaBox for men instead. However, the contents within def made up for it.. it smelt so sexy and manly, it made up for my missing bf. Feel like a pervert who kept smelling the contents.. LOL. It came with BellaBox recycled bag which I reckon he would more than happy to make good use of it. I will definitely recommend it for all the ladies out there who ain't sure how to pamper their men with skincare products and for men who wants to try new products but are just too lazy/confused to get started 🙂
Product details:
Tous Sport EDT – Hair & bodywash and Eau de Toilette
Full size hair & body wash with a Toilette sample. Bottom note of cashmere musk and oak musk, top note of atlas cedar; it smells so so good, omg.
Beauty Mate – Face Wash and Moisturizer w Sunscreen (sample size)
This full size every day face wash def helped in ending the hunt for skincare products for him 😉
Soleo Organics – All Natural Sunscreen
An organic Australian sunscreen in sample sachets. Perfect excuse to force it upon him when he wants to surf!
LAB Series – Overnight Renewal Serum
Sample size to add on to his skincare routine w/o frightening him off, 'nuff said.
Geo F.Trumper West Indian Lime Skinfood
I honestly have no idea what it is but from what I'd read, it is ideal for before or after shave; that should explained it all yea? Smells really zesty and yummy btw.
Vitamin Age Control Masque
Hurray! I do not have to share my mask sheets w him~ Hahaha. Potent and concentrated, reducing the signs of free radical damage and visible signs of skin aging.
Miller Harries EDT
Yet another sample toilette of rich wood, tobacco leaves and spices for the sophisticated scent for men.
Biore – Pore Unclogging Scrub
This sample sachet is designed with maximum strength of Salicylic Acid to clear blemishes and help prevent new ones.
Biotherm Homme – Aqua Power Range and EDT
This perfect combo will be more than ideal for our upcoming roadtrip; was very pleased to receive this too.