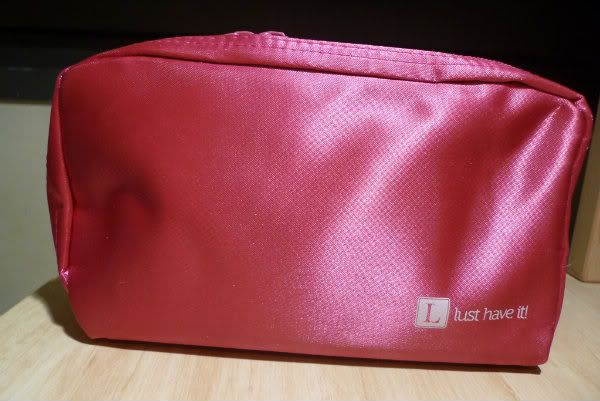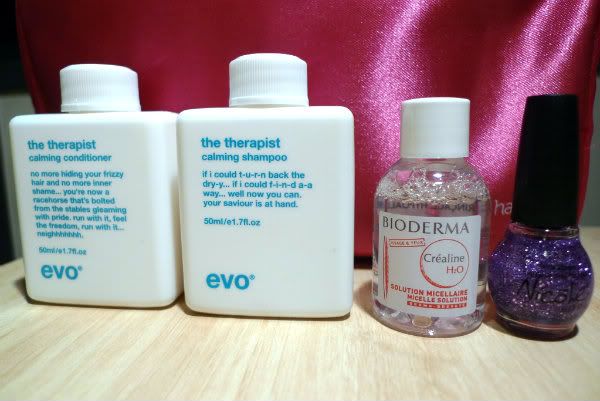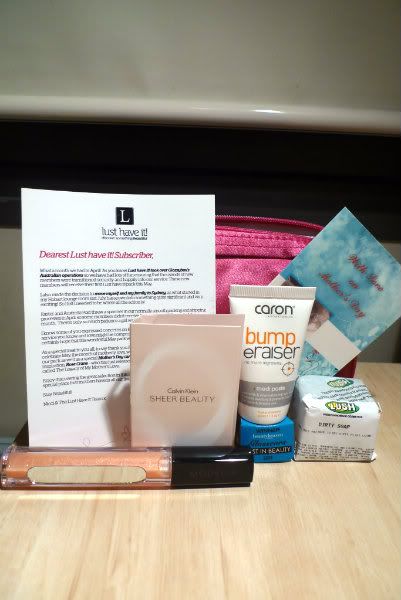 I am really loving this idea of receiving a monthly cosmetic pouch in a different color filled with all the awesome goodies instead of a box. Definitely much more practical than a box and it just subconsciously makes me want to start collecting them since I will always be guessing what would the color of next month's pouch be!
Product details:
EVO The Therapist Calming Shampoo & Conditioner
A cult salon product that repairs and smooths damaged, dry or frizzy hair. Perfect for my recently bleached and dyed hair I reckon!
Bioderma Crealine H20 Makeup Remover
Lightly scented, perfect for sensitive skin but awesome in removing even the heaviest makeup! Comes in such a cute mini bottle, definitely will come in handy being kept in my makeup pouch I reckon.
Nicole by OPI
Was damn happy receiving this baby bottle. It came in the very shade I had been contemplating on getting for ages and this was actually one of the main reasons to me subscribing to LustHaveIt initially, so am definitely very pleased!
ModelCo lip gloss in Strip Tease
Who can resist a nude shimmery lip gloss? Love the mirror concept, perfect for a quick lippy touch up on the go; and it smells so sweet I was almost tempted to lick it!!
Calvin Klein Sheer Beauty Perfume sample
A delightful fruity, floral fragrance with the signature CK scent lingering for the extra sensuality~
Caron Laboratories Bump eRaiser Medi Paste
Had heard raved reviews about this essential product being used to prevent and eliminate ingrown hairs and bumps. Don't really have use of it yet ever since I finished my IPL treatment, but I reckon it may come in handy someday..
Lush – Dirty Soap
Am always happy to be receiving goodies from Lush! This smells deliciously of spearmint, sandalwood, pine and oakmoss; I can't stop smelling it :B
I must admit that this is definitely the best beauty box pack I have received so far. Any initial doubts of LHI's quality being compromised with Glossybox is definitely diminished for now 🙂 As Mother's Day is the theme for this month's beauty box, subscribers will be given 8 gorgeous products instead of the usual 5-6 with a Mother's day card included! Do take note that this box is only for existing LHI members. If you're an ex Glossybox member, you will get one of two other boxes later on next week instead. That being said, what do you think of this month's LHI? 🙂