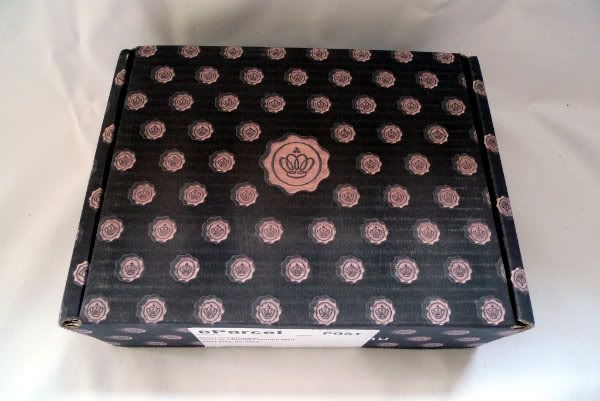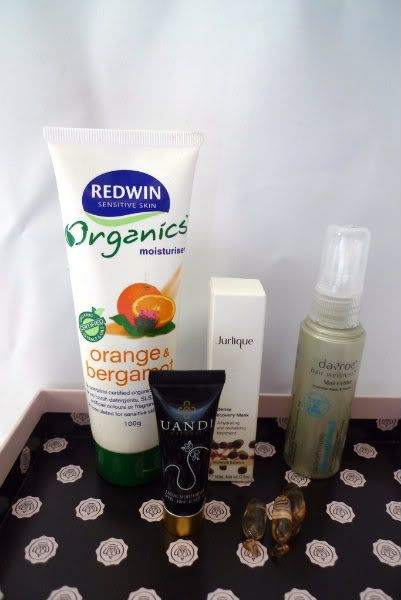 Product details:
Redwin Organics Moisturiser, Orange & Bergamot
Despite it being a full size item, it retails at less than $5 so it wasn't a major deal. Smells like those orange flavored sweets and is supposed to be ideal for sensitive skin.
Indola Innova Repair Capsules
Received 3 capsules enriched with soothing apricot kernel oil for a weekly indulgence to treat damaged hair. Just applied it on my hair and I like how smooth my hair ends feel.
Davroe Thermaprotect Protection Spray
Yet another hair product in the same box and the second time I receive a sample product from this brand. This is however targeted for hair styling with hot tools, so I shall save it for a rainy day then.
Uandi Natural Facial Moisturiser SPF 15
Unlike other bloggers who had received this product, I am not a fan. Although it leaves an awesome matte finish after application, I can't stand the smell at all.
Jurlique Intense Recovery Mask
The only redeeming factor for this beauty box! My favourite Aussie brand in a deluxe sample size! Can't wait to try out this hydrating and revitalizing treatment for the upcoming Winter.
This marks the last of Glossybox in Australia as they have officially joined forces with LustHaveIt! I was really hoping for them to end it off with a big bang but nope, disappointing as usual. I am really looking forward to the upcoming May beauty box from LustHaveIt after this takeover; hopefully the only two things they are acquiring from GlossyBox will be the customers and pretty packaging 🙂