Here comes my third beauty box of the March series: LustHaveIt for $14.95 a month! Among all the beauty boxes I'd subscribed, LustHaveIt is known to be the box with the higher end goodies like Glasshouse Fragrances, Lancome, Lush, O.P.I, Laura Mercier, Nude, etc… so I was actually looking forward to it 🙂

To be honest, I was actually kind of disappointed when I saw the parcel as I am quite a sucker for pretty packaging. And this parcel looked the least appealing as compared to the previous two..

But we shall never forget the saying "don't judge a beauty box by its cover"…

My 5 lovely beauty products to get me prepared for Autumn; and they are all Australian!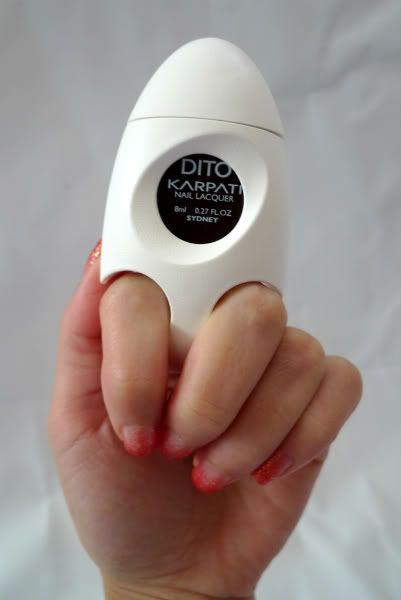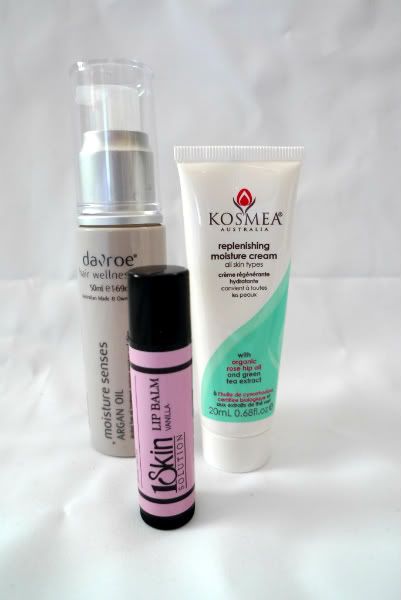 1. Karpati DITO nail Laquer (#29)
A full sized nail polish that I had been contemplating on trying! The design is so unique that it has actually been included in the 'Design Collection' of the Museum of Modern Art in New York.
2. Davroe Moisture Senses Argan Oil, 50ml
Weightless and non greasy hair oil for an intensive moisture treatment. [Ever since I joined the beauty box bandwagon, my fuss-free hair finally get to experiment on different products. Haha.] Not a full size product but 50ml is still a decent sample size hey?
3. Kosmea's replenishing moisture cream, 20ml
Perfect timing since my Benefit triple performing facial emulsion SPF 15 PA++ is about to run out. Strongly scented of rose hip oil with a green tea extract but easily absorbed into my skin w/o leaving a greasy effect, it is said to restore skin's radiance and protect it against the signs of premature ageing.
4. 1Skin Solutions lip balm in Vanilla
Another full-sized product! A very yummy vanilla-scented, non-greasy lip balm to protect my lips for the upcoming cold dry Winter air.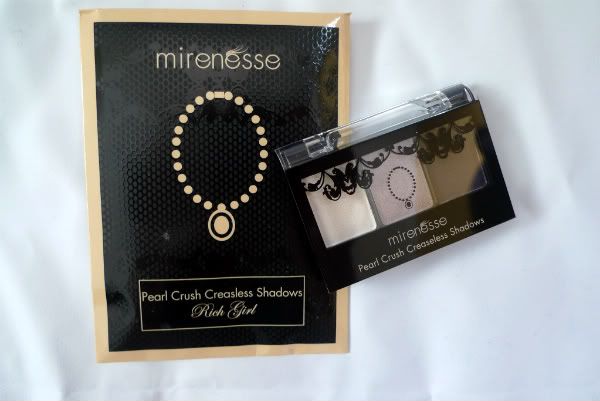 5. Mirenesse Pearl Crush Creasless Shadow
A full-sized mineral eye shadow palette in, #6.Baroque pearls, to help take the look from day to night by blending seamlessly to create flawless eyes. Apply wet for dramatic colour, apply dry for a soft smoky look.. awesome hey?
I must say that this has got to be the box I am most impressed with so far! And if you're already subscribing to these beauty boxes like me.. do not forget to participate in the surveys for more points to redeem in the near future 🙂