Daddy asked me where else should we explore Adelaide since our rented car was still available for another day. Chose Murray Bridge since none of us had ever been there despite hearing so much stories about it. The Murray River is the third longest navigable river in the world and spans into three states: Victoria, New South Wales and South Australia. Some of the main attractions include water sports, boating, fishing, swimming, motor sports, recreation, walking trails etc.
As we drove towards our destination, the scenery were so different from our previous Adelaide Hills drive we can't help but be WOW-ed by it. It reminded me of the forest in Germany, so much greenery and we actually drove past several orchards and interesting stopovers! On our way back, we wanted to pop by Fairyland village but it was unfortunately only opened on weekends, so we explored Camelot Castle instead. I must say that I truly enjoyed this roadtrip and my dad is thinking of renting a houseboat on our next trip!

Our Mannam Ferry of the day

Much rather be on Princess Mary tho.. hehe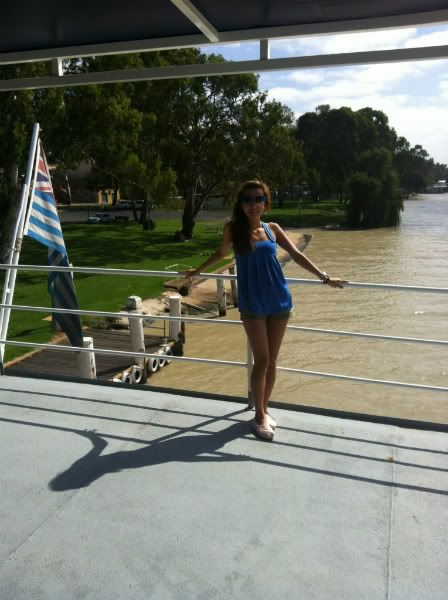 Dining interior [kind of reminded me of Titantic.. hehe]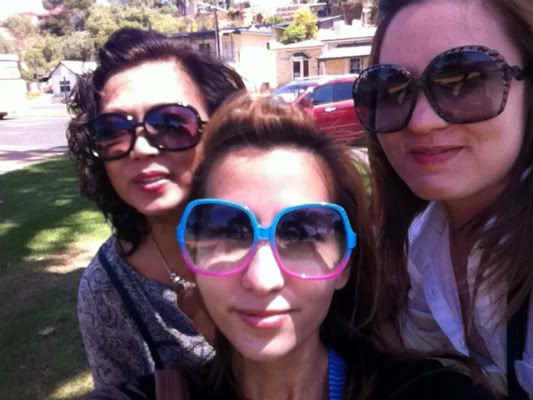 Drove past Camelot Castle and decided to explore the place!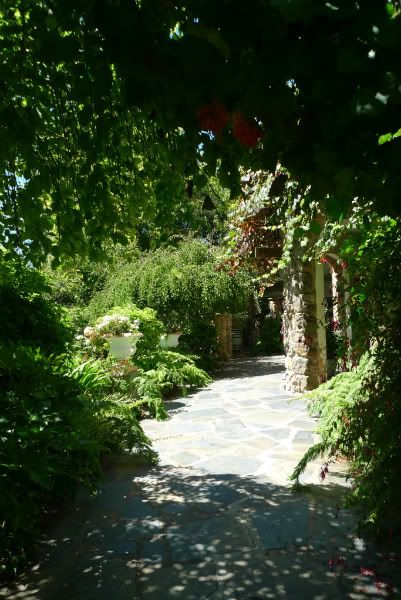 L: Mini wedding chapel
R: Found a little wandering puppy I couldn't resist!

Look how pitiful it look when we were about to leave :/