A mini V'day celebration one day before I was due to flying back to Adelaide. I must admit that Sun w Moon's lunch set is definitely worth every penny; definitely enjoyed ourselves w e food and each other's companion. Simple delights in life that makes one appreciate what we have, just can't wait to be back in your arms again 🙂

Trying out Panorama Camera and fatty just have to ruin it and ended up looking like a manga character from Bleach -.-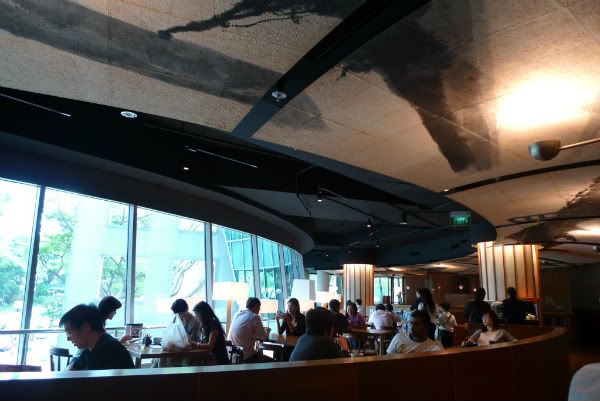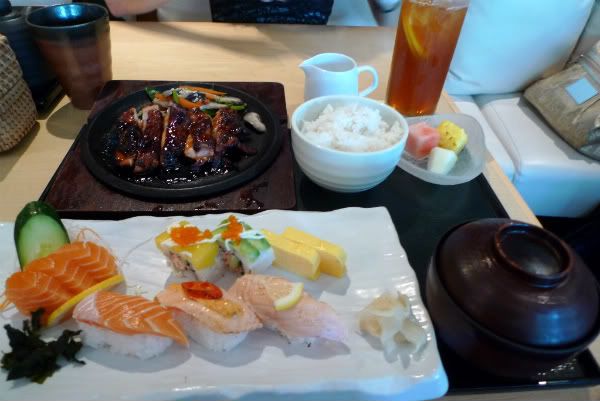 I forgot what my fatty was having, it must be the lunch special sushi set+ teriyaki chicken.
Fatty loves the teriyaki chicken heaps and found it to be different from other restaurants.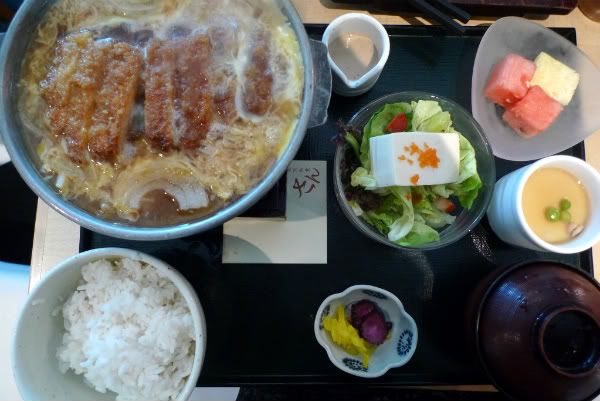 Tonkatsu toji and tofu salad set was so so awesome!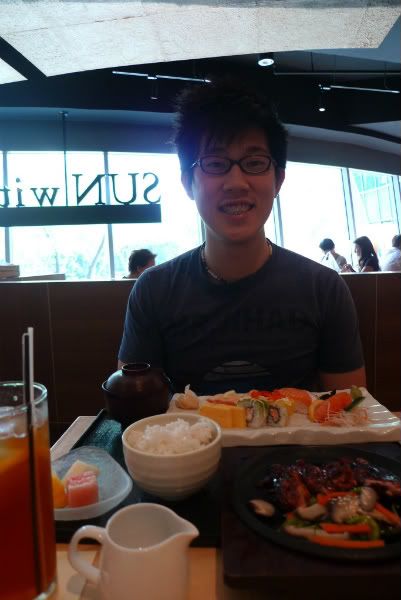 Legendary strawberry tofu cheescake!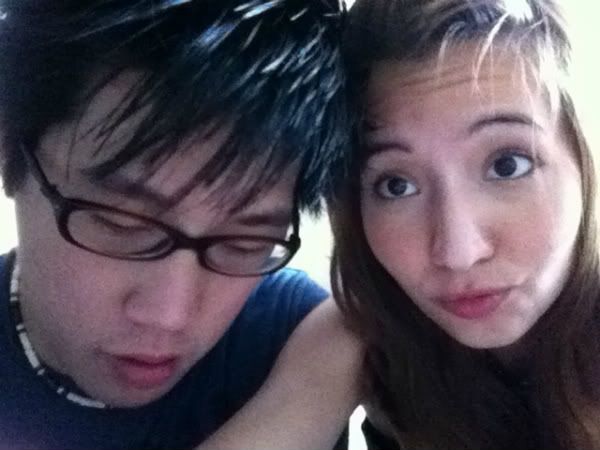 Us camwhoring with his S2 before leaving his house.

Bf looks like childhood cartoon "Dexter" after wearing the contacts I bought from KL. lol!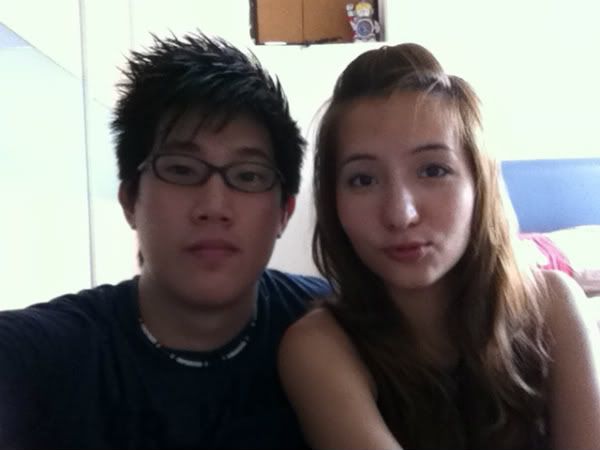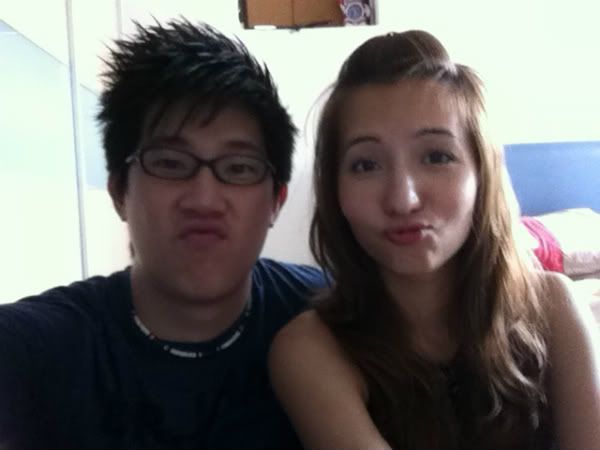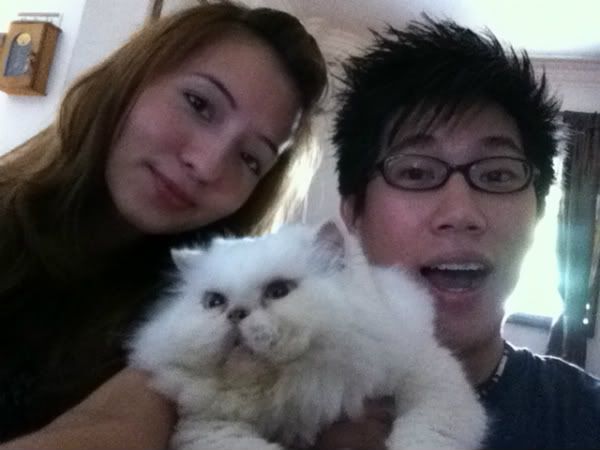 Bringing fluffy maomao into the picture!