Planned a double date w my lovely yael and zilong when fatty was over in Adl. It is always such sweet pleasure to be spending time with them, especially when they make us laugh in ways we can never expect 😉 I have no idea why silly me didn't propose for a group snapshots tho -.-
Anyway, yael and zilong introduced us to this really awesome Vietnam restaurant Nghi Ngan Quan in the suburb.. spoilt for choice, we all agreed on the $70 bbq beef set meal for four; heaps cheap and worth every moolahs I tell ya!

First up: beef salad, drench it with fish sauce and chili and the combo is perfect!

The "magic" sauce, hehe.

Next: The goddamn awesome variety of beef for us to bbq! The one wrap with leaf [I'm guessing betel but not very sure] is my absolute favourite!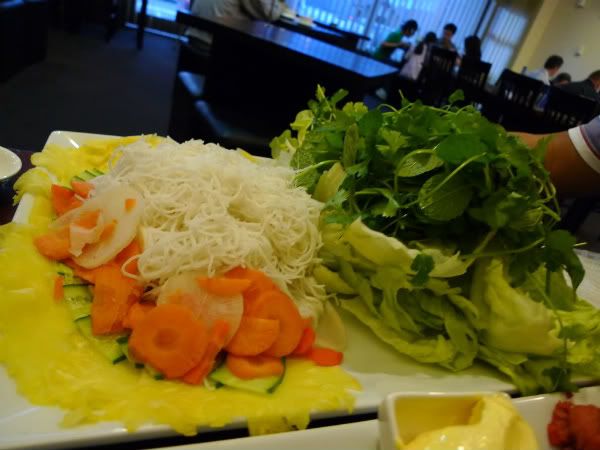 Vegs to make cold rolls w our bbq-ed meat. What's a vietnam dish if we are not going to "cold roll" it :B
The last dish was beef congee, which although I was alr full by then, I still find it really delicious! Fatty and I went there the next round w Liann and Raymond for their typical dishes like beef pho and broken rice, they are still yummy but I would def recommend the bbq beef set :))
Anyway, we went to the casino after our meal.. it was fatty's virgin trip so we spent $20 just for fun's sake and lost $19.. lol. On the other hand, yael and her bf won heaps! Fatty and I are secretly convinced that those two get very lucky with us around whereas we lose heaps; another story for another entry.. haha.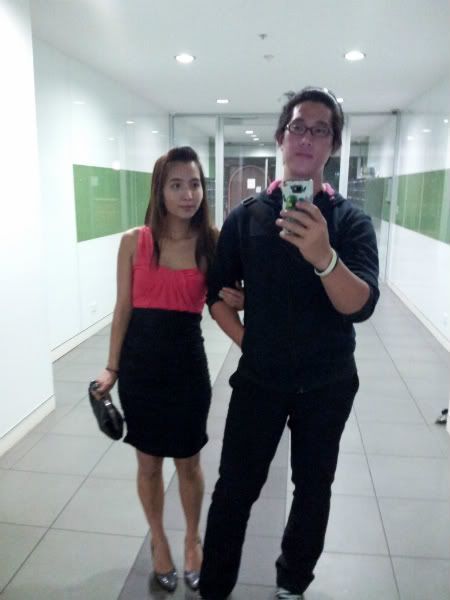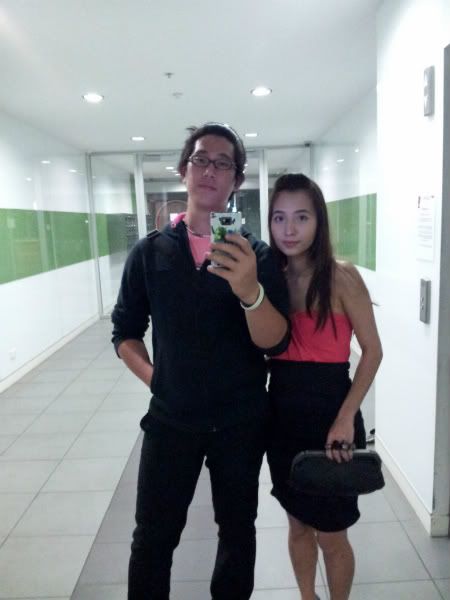 OFTD:
Dress: AE's – Toga Workdress in Coral
Clutch: Yventually – Katy McQueen Clutch
Silver sequinned heels: "Steps" in JB Jusco [cheaper than summit but much better quality]