If I were to crudely put it down in fatty's usual phrase, we were damn suaykalaosai for most places we tried visiting was closed!
#1: Prahan Market
Closed! 🙁
#2: Chapel St
Nothing much. Had decent lunch at Haruaki Korean & Japanese Cuisine tho..
#3: Luna Park
Closed! 🙁
#4: St. Kilda Beach
It was so windy I almost got blown away~
#5: Glow golf!
After some merry-go-round, we were back in Harbour Town Shopping Centre again! Awesome fun, especially so when I won fatty by 15 points~ [He confidently said I will lose in the beginning..]But we really enjoyed ourselves tho, something different for a change. Oh and drinks for only AUD1 per can instead of the usual AUD2.20!
#6: Passionflower
Winner gets pampered w free ice creams! Pretty expensive tho!
#7: La Notte
Tried out one of the italian restaurants at Lygon Street [biggest selection of Italian cuisines and famous for their warm hospitality]. Food was heaps good and reasonably priced too!
#8: Cupido
For sheesha session and chillax-ing w my mates 😉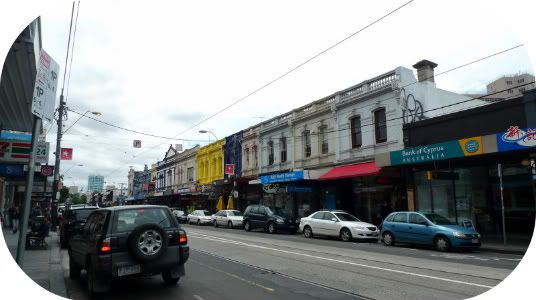 Chapel St

On our way from Chapel Street to St Kilda by foot!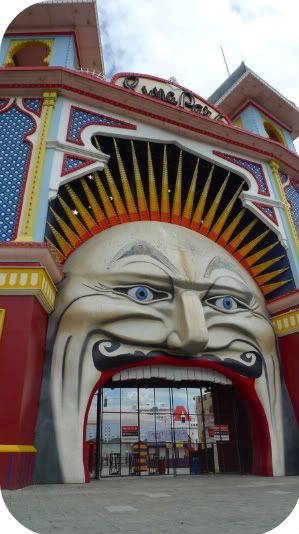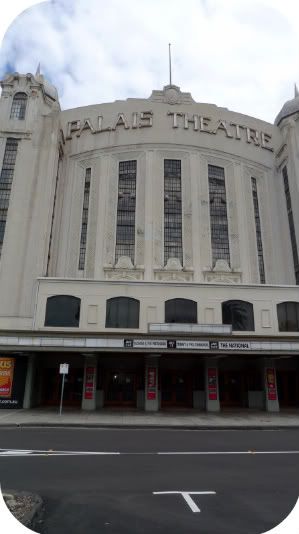 Luna Park was closed!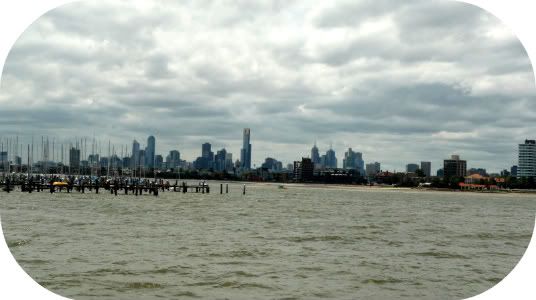 So we walked down St Kilda beach 🙂

Check out fatty's wind-blown hair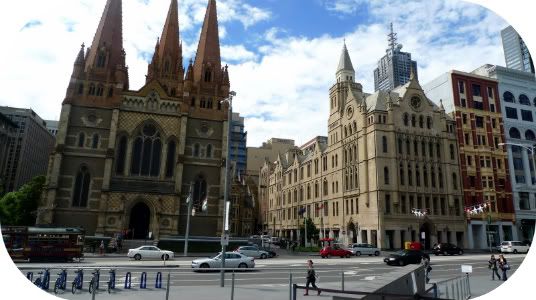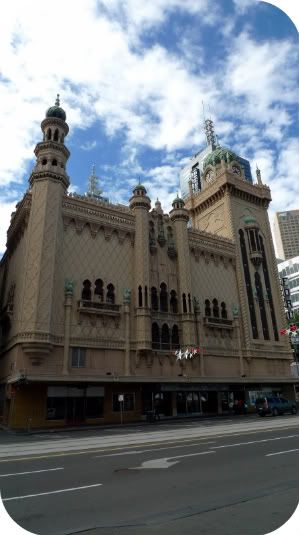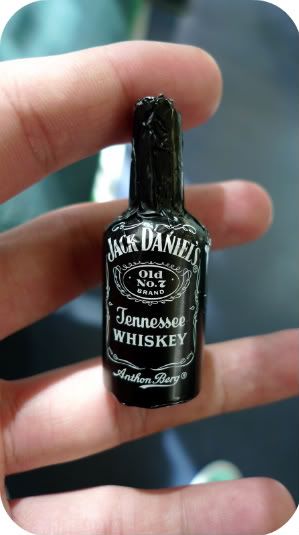 So begins our glow golf journey…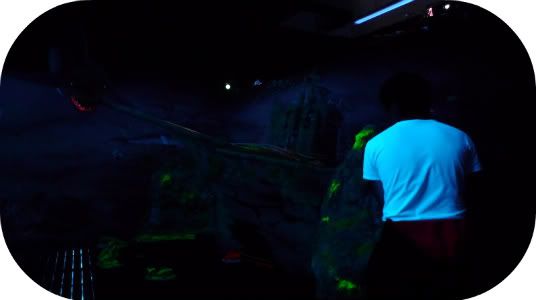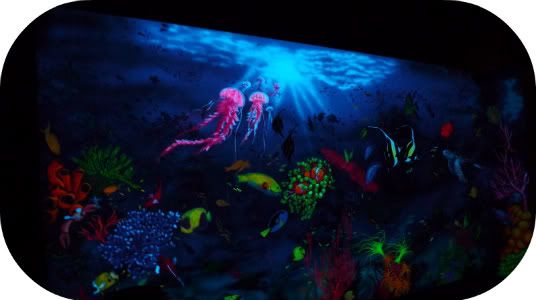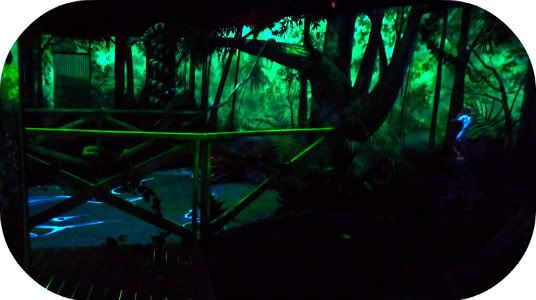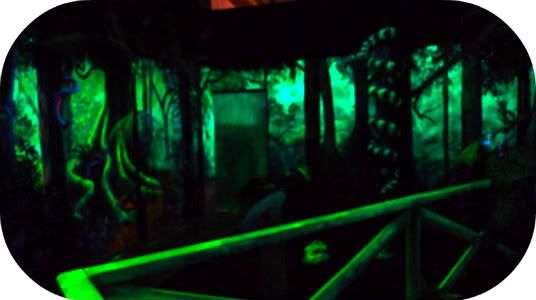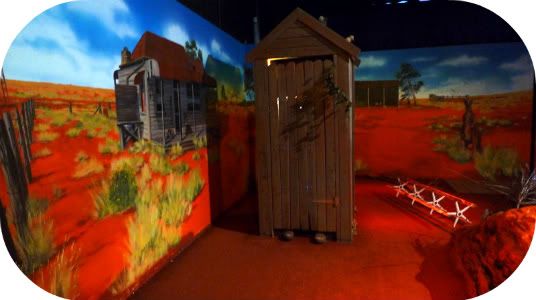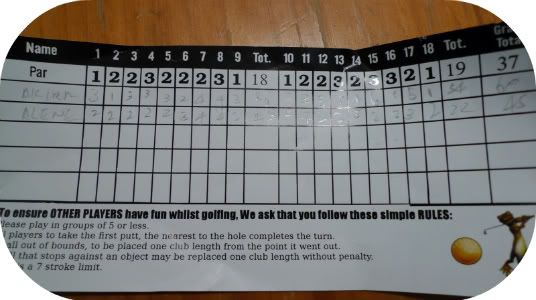 Passionflower 🙂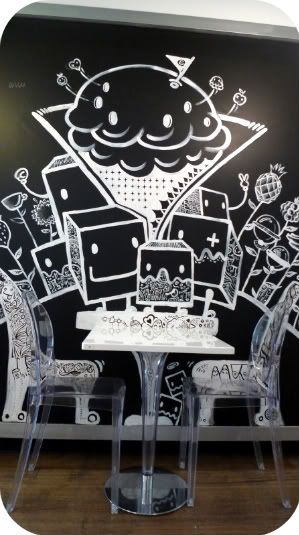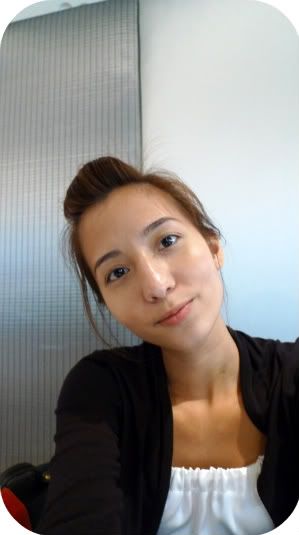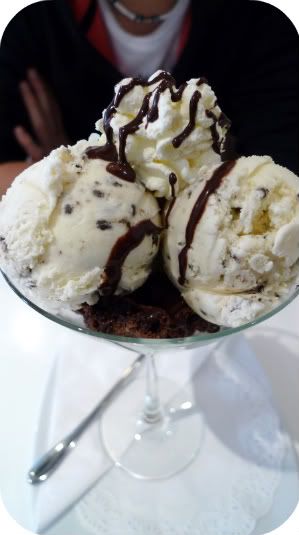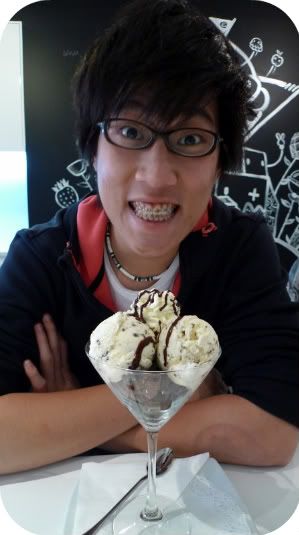 Fatty's cookies and cream triple combo w brownies

"As good as it gets"…

Dinner at La notte..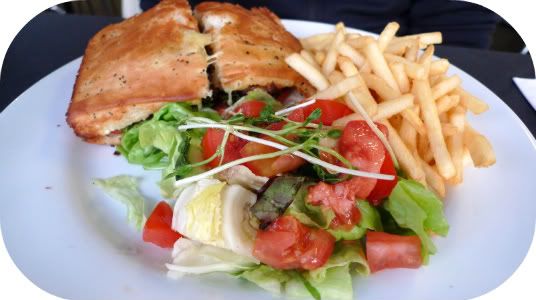 Yummy lamb burger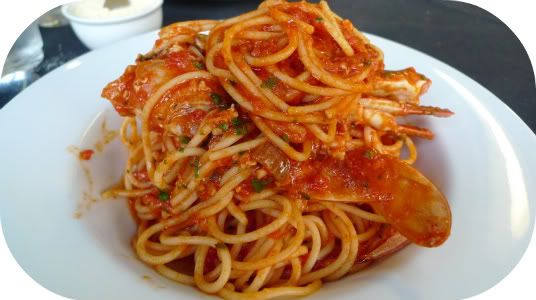 My blue swimmer crab spaghetti, entrée size. Mains was MASSIVE.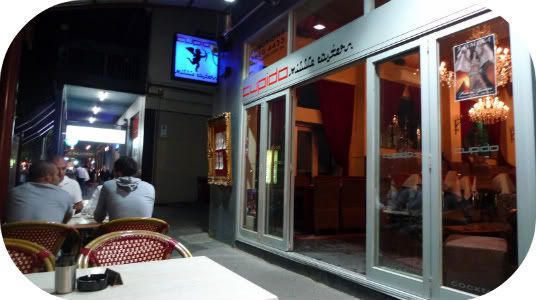 The pricier place to sheesha..