Didn't bother visiting much places due to the horrid cold weather, way too under-dressed for a supposedly Summer holiday anyway -.-
Day 5:
#1: ACMI: Australian Centre for the Moving Image
Met up with fatty's NS friend Edmund and off to Screen World [it's free!] we go~ Virgin trip for both boys and we basically had the time of our lives doing all things silly.
#2: Don Tojo & SushiSushi
Need I say more?
#3: Laguna Oriental Supermarket
They sell the cheapest Pokka green tea ever!! AUD1.88 for a 1.5L when Adl costs AUD3.50 each! Fatty and I went so crazy we consumed a minimum of 5 bottles for this trip. Oh, and cheap TaoKaeNoi seaweeds too 🙂
Day 6:
#1: Queen Victoria Market
I'd always love how the poultry and seafood section is always sooo clean and neat. Went hunting for the chocolates fatty's parents wanted and in the meantime, got ourselves snacks, teapots and whatnots~
#2: Stay home Sunday~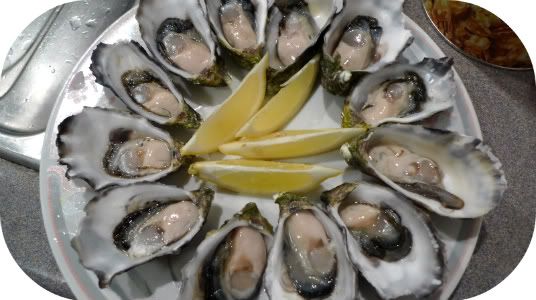 Screen world at ACMI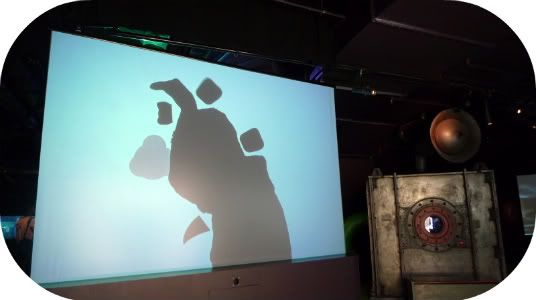 Fatty obviously fooling around, w reference to the previous picture.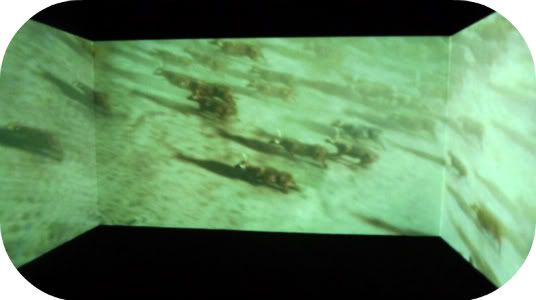 Failed to capture it proper, but well, we were left-right-center surrounded by screens whilst watching a show. Quite an awesome feeling actually.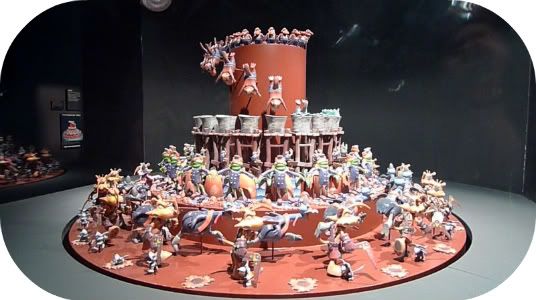 Zoetrope! We even took a short video w fatty dancing along.. lol!

I find this cute!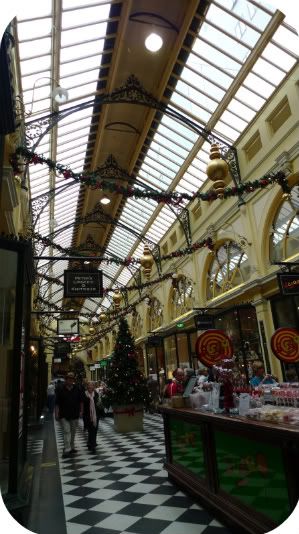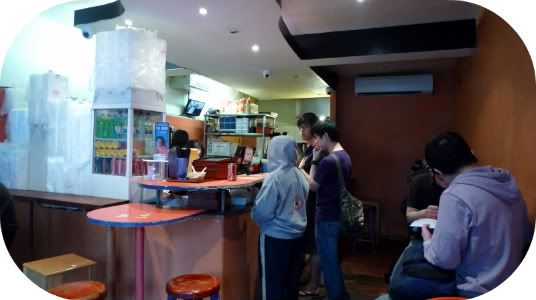 The two boys. Silly me forgot to take a proper shot of the boys 🙁

Queen Victoria Market!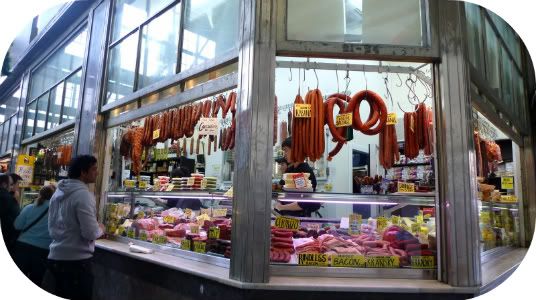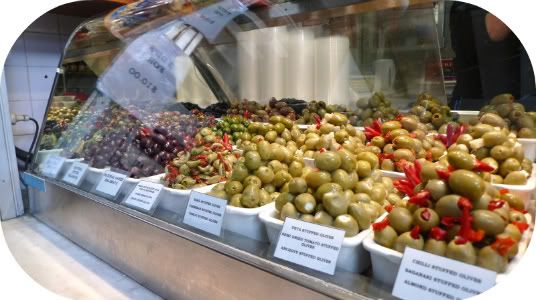 This picture should justify my time spent and the splurging in just one shop.. even fatty knew better than to argue :X Moisturizers are Needs not Wants, a must-treat to oneself's skin! Especially when they smell so sinfully yummy~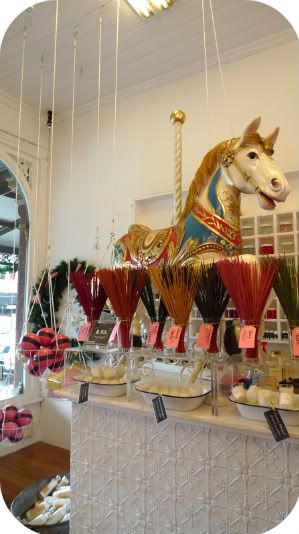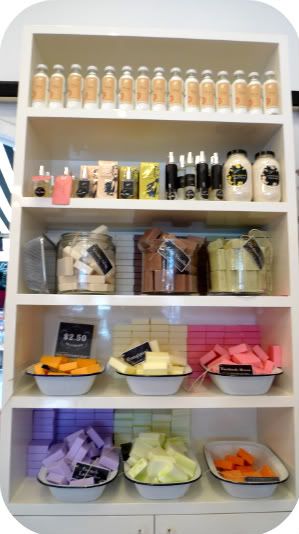 Fatty ended up buying soap bars for himself and scented candles for my room as well 😀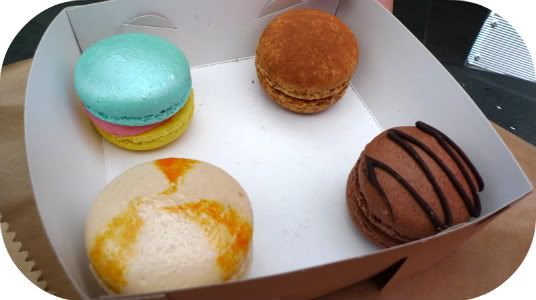 Fatty bought me dainty lil macarons, love the bubblegum-flavored especially!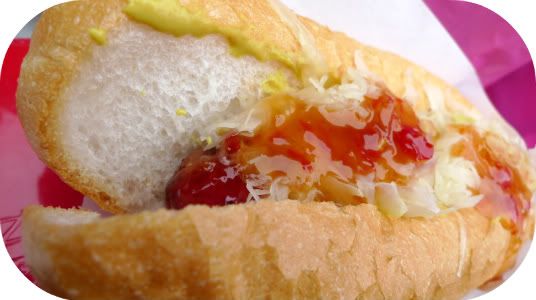 Bratwurst recommended by my Melb friends! Love the deutsches Wurst but the bread was slightly too massive.

Guess what we bought from the market…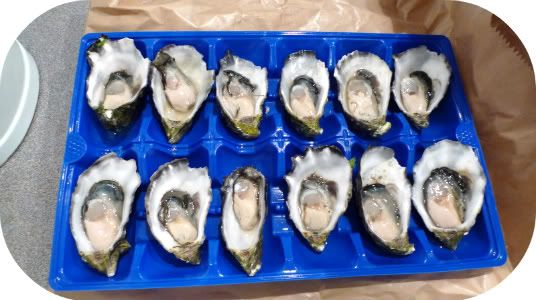 Cheap fresh oysters!!

After fatty drizzled butter and garlic on them.. yummy!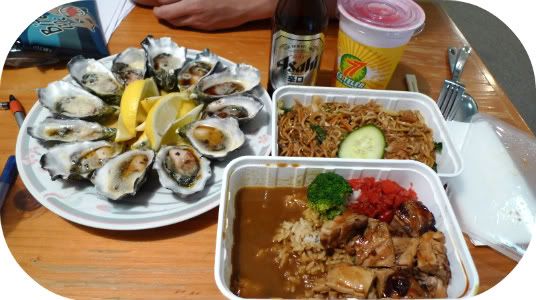 Most awesome dinner of oysters, mee goreng & happy soda from Es Teller and curry chicken don & cheap Asahi from DonDon 😀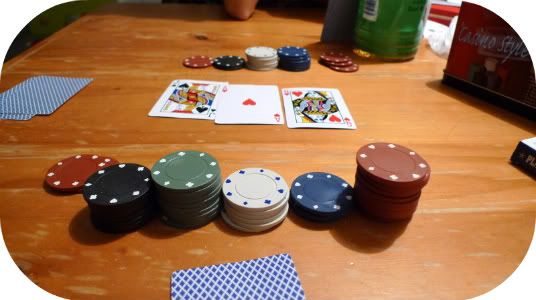 Ended the night w a game of poker~