I often do crazy things on impulse and one of them was to agree on a 24 hours train ride with my housemate. It wasn't that bad though I would really rather pay extra for the comfort and the escape of human noise pollution; from crazy old peeps talking heaps loud at 230am to a wailing baby right behind me was anything but pleasant. The lounge was the only redeeming factor and peacefulness for just $10 extra. Regardless, it was quite a stoning experience where I actually get to sit and do nothing but bbm my dearest and listening to my ipod for the entire trip.. the perfect excuse to not do anything for a day 🙂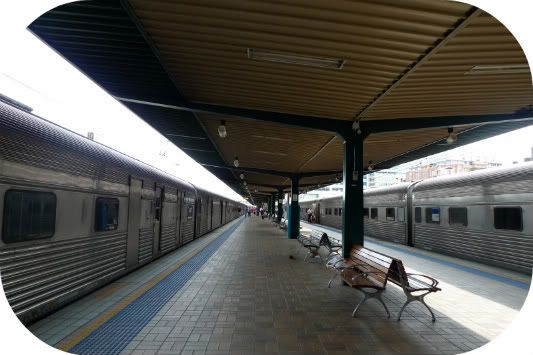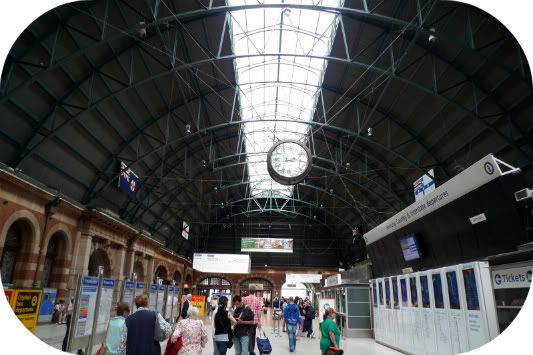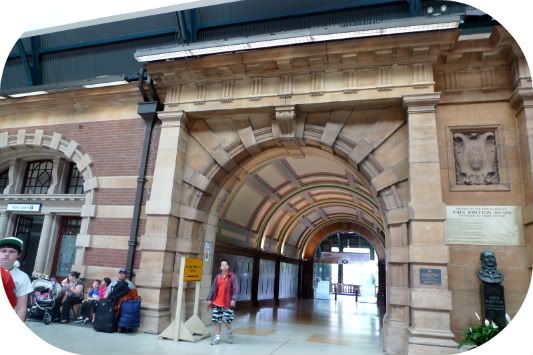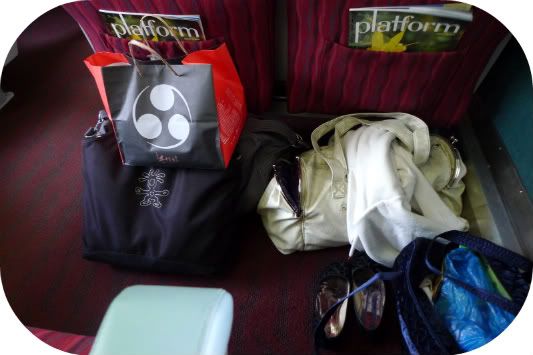 Our belongings.. haha.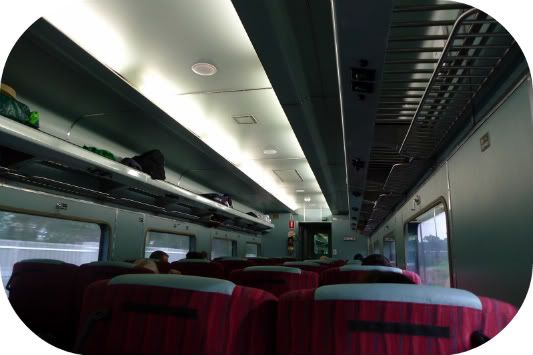 Red premium seats.. not as awesome as the gold ones obviously!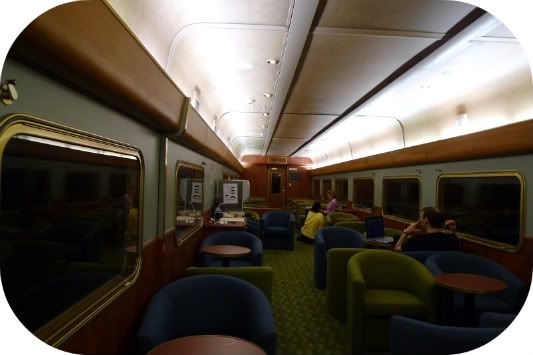 Heaps awesome lounge to chill in for only AUD10 extra..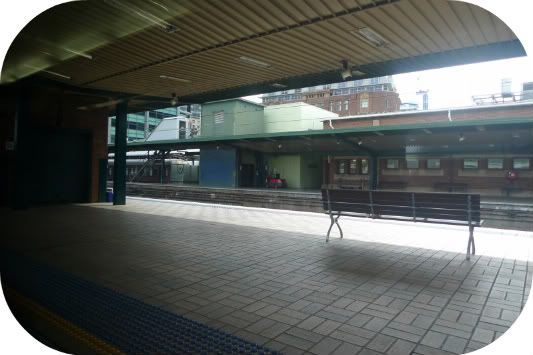 And our journey begins!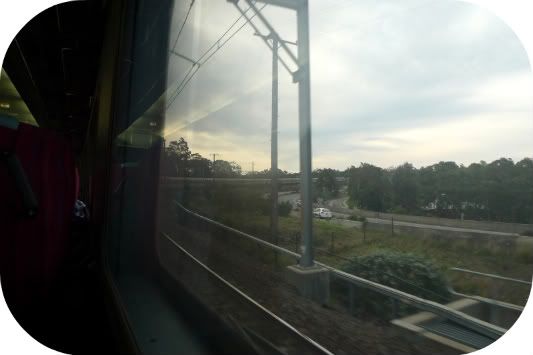 View from the interior to exterior of the train